Latest Stories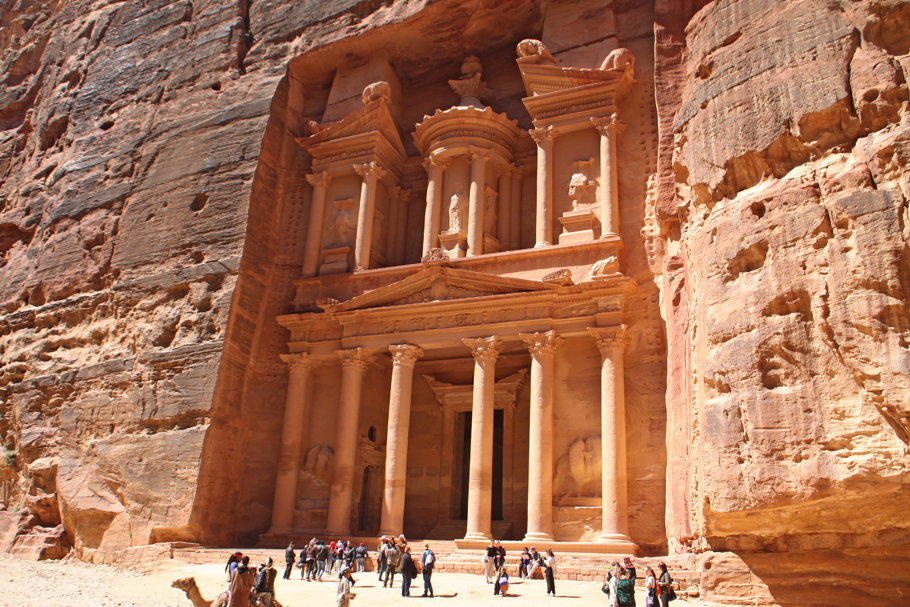 Want to visit fun places but you are not sure what to see there? How about taking a tour that is like having a friend along who knows that city well to guide you. You can do that for under $5 now. Here's some fun and informative tours at Tours4Mobile.
Read more





Renée S. Gordon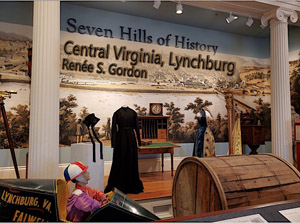 Contrary to what some might believe Lynchburg was named after John Lynch who took over the family's James River ferry service in 1757. In 1786 45-acres of John Lynch's land was used to found the town that was chartered 29-years later. The location of the ferry service was memorialized in 2004 with Langley Fountain spouting a 190-ft. stream of water into the air. Read more.



Renée S. Gordon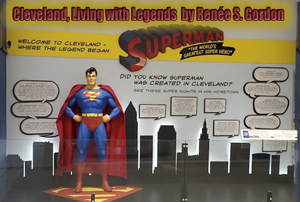 In 1669 the French explorer de La Salle, the first European in the Ohio was met by the Iroquois Indians who migrated there in the early 1600s. The river and the state would be named the Iroquois word for "beautiful river". The land was a bountiful native beaver hunting ground and although the Iroquois were quickly decimated and supplanted by the tribes including the Delaware and Shawnee, the French established posts to trade with the natives. After the Revolutionary War, in 1800, as part of the Northwest Territory, Ohio became part of the American frontier. Read more.



Kathleen Walls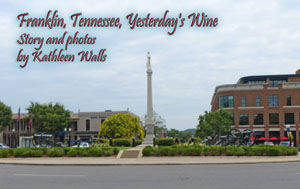 I wonder if Willie Nelson was thinking of Franklin, Tennessee when he wrote "We're agin' with time like yesterday's wine." Just like a good aged wine, Franklin had a unique past and today is a city that beckons travelers of all types. Read more.


Renée Gordon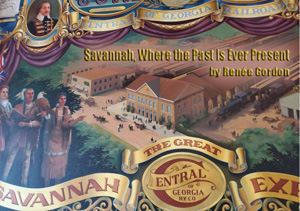 Georgia, named in honor of King George II, was the 13th of the 13 colonies and was founded in 1733. When the ship Anne landed the 120 colonists on the shore of the Savannah River, at the foot of a 45-foot bluff, founder James Oglethorpe brought with him the plans for the city with the river as the northern boundary. The city had a grid of wide streets and 24 squares, 22 still exist and many retain their original charm with cobblestone streets, moss draped trees and historic architectural styles.Read more.



Kathleen Walls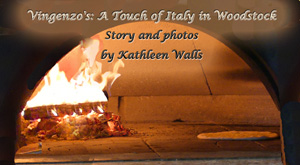 Woodstock, Georgia has a huge variety of great restaurants but if you like Italian, Vingenzo's stands out. It is an Italian treasure in Woodstock's downtown entertainment district.

One taste of Vingenzo's Chef Michael Bologna's Neapolitan Pizza or homemade sausage will have you thinking you died and went to—no, not Heaven—Italy. One of Chef Michael's secrets to the best Italian food on the planet is to shop local. For him, local is Naples, Italy when it comes to Italian pizza. Read more.
Renée S. Gordon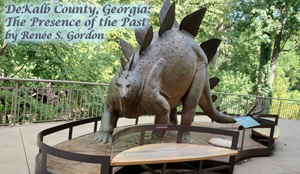 The history of DeKalb County has been archeologically traced back as far as the late Ice Age and Indian mounds from the Late Archaic Period have been found that predate the 1567 Spanish claim to the land by thousands of years. When Juan Pardo surveyed the region two significant Indian trade trails already existed and members of the Creek Confederacy the, "People of One Fire", lived there. Europeans encroached on native land illegally until the 1821 Indian Springs Treaty forced natives to move and more Europeans quickly settled in large numbers. Read more



by Renée S. Gordon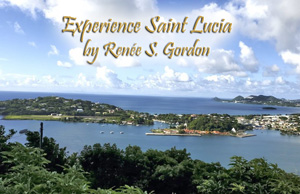 Saint Lucia was possibly inhabited 3,000 years ago by the Ciboney and based on archaeological research and artifacts it has been proven that "Iouanalao" island, "land of the iguanas", was settled by the Arawaks around 2,000 years ago. They were invaded around 1,000 AD by the South American Carib Indians whose hostility extended to the first Europeans making colonization difficult. Read more.

Kathleen Walls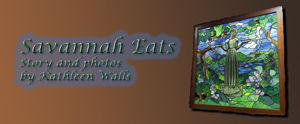 You may go to Savannah for the history and fun but you gotta eat. So why not eat at the most fun and interesting restaurants. As icing on the cake many of Savannah's restaurants have a historic background. Here are a few I loved there and why. Read more.

Kathleen Walls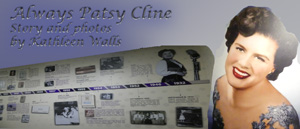 She was born Virginia Patterson Hensley on September 8, 1932. In a life filled with much misfortune, she not only survived but became a role model for female singers and women everywhere. The words from the Helen Reddy song, I am Woman, "Yes, I've paid the price. But look how much I gained. If I have to, I can do anything." could have been written about Patsy Cline. It should not come as a surprise that one of Helen Reddy's early memories was of her grandmother singing Patsy Cline songs as she rocked little Helen in a rocking chair. Read more.


Renée S. Gordon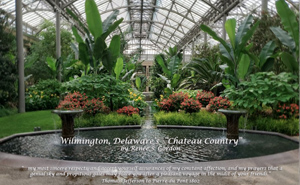 In 1800 Pierre-Samuel du Pont de Nemours and two sons left France to settle in the United States. This voyage would alter the course of American history. Pierre had been elevated to nobility because of his position with Louis XVI as an economist, secretary to the Assembly of Notables and his assistance in crafting the 1783 Treaty of Versailles that ended the American Revolution. Read more.


Kathleen Walls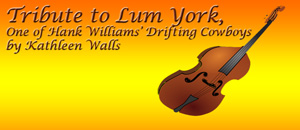 On the 50th Anniversary of Hank Williams death, I had the honor to meet the man who slapped his bull fiddle for Hank's Drifting Cowboys in the 1940s.William Herbert "Lum" York, (November 16, 1918 – August 15, 2004) was a musician best known as the bass player in Hank Williams Drifting Cowboys from 1944–1949. After leaving the Drifting Cowboys, York played bass in Lefty Frizzell's band until 1953. Read more.

Kathleen Walls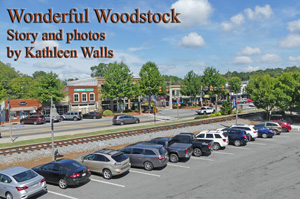 Who knew there is so much to see and do in Woodstock, Georgia? Just visited it with Travel Media Showcase this year and discovered a treasure. It began with the Georgia Gold Rush and grew when Marietta and North Georgia Railroad built a depot there in 1879. There are a couple of legends about the city's name. Read more.


Renee S. Gordon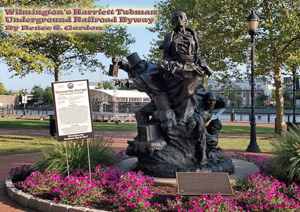 On Monday, September 17, 1849 Araminta "Minty" Ross set out from Poplar Neck Plantation, on Maryland's Eastern Shore, to freedom in the North. Prior to her escape she changed her name to Harriet, after her mother, and took her husband's last name. It is undocumented exactly how long, by which route or who assisted her on her 140-mile journey to Philadelphia but it is believed that she traveled by night, following the North Star, and was aided along the way by supporters of the Underground Railroad (UGRR).

Kathleen Walls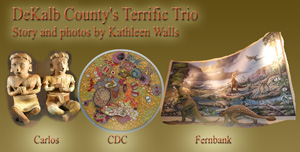 Did you know DeKalb County, Georgia has a trio of unusual and fascinating museums? I didn't until I recently visited during Travel Media Showcase.
Renee S. Gordon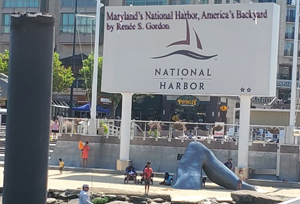 The first Europeans in the southern region of Maryland, today's 10-mile long South Potomac Heritage Scenic Corridor portion*, were met by the Piscataway Indians who lived there from 1300. Regional native habitation dates back 13,000 years and was the site of a thriving culture. Read more


Kathleen Walls
Stone Mountain, a huge granite monolith towering over the landscape in DeKalb County, Georgia, is eye-candy in the highest form.

Its Confederate heroes, carved in giant scale on its front, is carving is breathtaking. It's the world's largest bas-relief carving in North America on the largest granite outcropping. The figures you see are Confederate Generals Robert E. Lee and Stonewall Jackson and President of the Confederacy, Jefferson Davis. Whether you agree with the character's role in life or not you have to admit it is eye catching. Read more.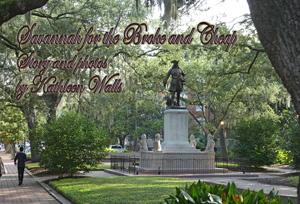 Kathleen Walls
If you've been putting off visiting Savannah because you think it's expensive, think again. It can be costly especially parking but there are many free attractions well worth a visit. I just visited and had a wonderful time. There is so much to do there I will be writing about Savannah for months at least but for now, I'll give you the skinny on doing Savannah almost free.
Kathleen Walls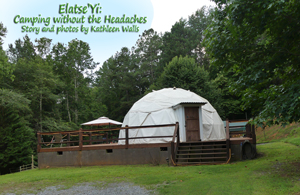 In the not too distant past, if you wanted to get close to nature you needed to pack your camping supplies or hitch up your RV. I just did a magnificent close to nature trip with neither of those things. How? I went glamping in Ellijay in the North Georgia Mountains. Read more.


Kathleen Walls
NashHouse Southern Spoon & Saloon in Nashville, Tennessee is more than a dining establishment. It's a tribute to Nashville's Country Music icons. It's relatively new having opened in March 2018 and is booming. Location of course is important. It's in the Cambria Nashville hotel putting it walking distance from the Country Music Hall of Fame, Music City Center, and the Johnny Cash/Patsy Cline Museums. Read more.
Tom and Pat Straka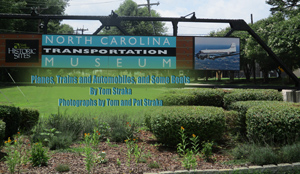 This is one of the gems which is hidden right off a major interstate. It's for transportation buffs, especially railroad buffs. In the late nineteenth century, J.P. Morgan, owner of what was once the Southern Railway Company, located its largest steam locomotive servicing facility halfway between the railroad's major terminal points of Washington, D.C. and Atlanta. Read more.

Kathleen Walls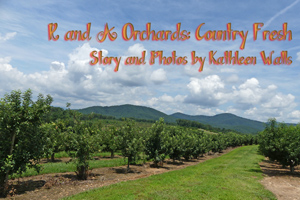 If an apple a day really keeps the doctor away, R and A Orchards in Gilmer County, Georgia can keep you in perfect health. In this era of not knowing where our food comes from, it's a pleasure to visit a real family run orchard and produce store. Not just for the apples. They also grow peaches, corn, cabbage, green beans, strawberries, blackberries, tomatoes, and lots of other produce on about 146 acres. Read more.
Renée S. Gordon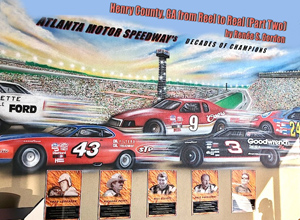 Hampton, located 26-miles south of Atlanta, has a population of less than 10,000 but receives thousands of visitors annually drawn by the city's unique sites and attractions. Seven years ago Hampton was deemed a "Playful City," one of under 220 in the country. Read more.


Kathleen Walls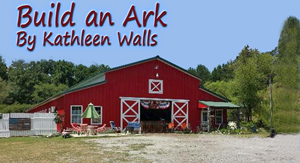 There are many fun things to visit in Ellijay, Georgia but there is one unusual place many people might miss. If you are an animal lover this one is a must-see. It's Build an Ark Animal Rescue. When you drive up to Coosawattee River Tubing Company on Eagle Mountain Drive, you'll see a big red barn with pasture in front. Read more.

Kathleen Walls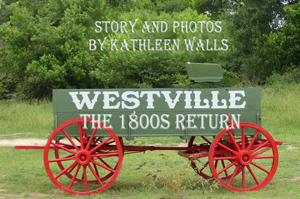 Long awaited Westville, a living history recreation of a typical Georgia town in the 1800s is now alive and in full swing again in Columbus, Georgia. Its authentic homes and building have been moved from around the state. It had begun in Lumpkin and was closed down for a good while to complete the move.

I visited there this month and was transported back to the old days. Read more.

Kathleen Walls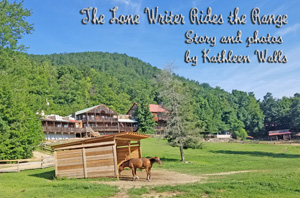 "Return with me now to those thrilling days of yesteryear when the Lone Ranger rides again"--no make that the Lone Writer. Here at French Broad Outpost Dude Ranch in Eastern Tennessee, I'm getting as close to the old western days as you can get. I followed a gravel road that is not on most maps to the ranch. Read more.

By Eleanor Hendricks McDaniel
I recently visited the Philadelphia Museum of Art to view an exhibition of their extraordinary collection of Impressionist and Post-Impressionist artworks. More than 80 important pieces by the masters of those avant-garde movements can be seen in the media of painting, sculpture and works on paper.
Read more.
Kathleen Walls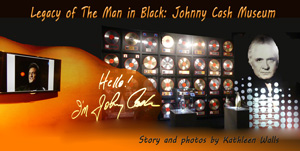 One of the greatest musicians of our time is memorialized in a museum in downtown Nashville. Only a handful of musicians have left as large a footprint on Country Music as Johnny Cash. The Johnny Cash Museum is rated number one music museum in the world and a must-see by Forbes, Conde' Naste, and National Geographical Traveler. Read more.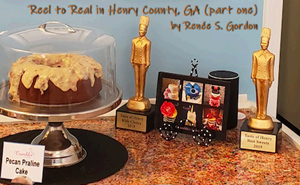 Henry County, Georgia, comprised of four major communities, Hampton, Locust Grove, McDonough, and Stockbridge, is situated 20-miles from downtown Atlanta. It was named in honor of Patrick Henry upon its creation in 1821 on land obtained through a treaty with the Creek Indians. Read more.

by Kathleen Walls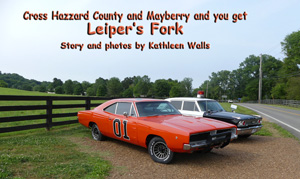 Leiper's Fork, Tennessee is one of the prettiest little towns you can find. It's no coincidence that as you drive into town, a bright orange car and a police cruiser catch your eye. It's the General Lee from Dukes of Hazzard and Barney Fife's cruiser from the Andy Griffin Show. Leiper's Fork, just off the Natchez Trace, is very reminiscent of Mayberry or Hazzard County. However I never spotted a nefarious Boss Hogg type there. Read more
Kathleen Walls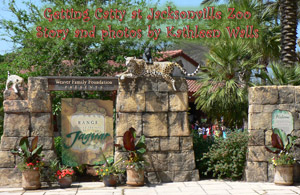 There are some places in Jacksonville a visitor should not miss. One of them is Jacksonville Zoo and Botanical Gardens. It's on the north side of Jacksonville and not in the main path of visitors headed into Jax's busy downtown.

It began back in 1914 and has grown ever since. Read More.

Visit the archives.
| | |
| --- | --- |
| | Connect with us. |
American Roads and Global Highways has so many great articles you may want to search it for your favorite places or new exciting destinations.span>