Welcome to the Fall Issue of American Roads and Global Highways. It's fall and the weather is cooler. Perfect time to hit the road.
Don't forget to check out our blog. Here you will find timely subjects that occur between regular issues and general travel information.
Our stories now have a comment section added so let us know what you think. No profanity please. This is a G rated site.


Agri Lanes
Pumpkinville: A Fall Favorite

by Kathleen Walls



In Great Valley, New York, Pumkinville marks the fall season. Every September, fall fun lovers of all ages await the opening of Pumpkinville on the third Saturday of September. It runs through Halloween. The attraction, a cross between a roadside pumpkin seller and a festival, began in 1968 when Joseph and Helen Holloran started selling pumpkins at their roadside stand. Dan and Diane Pawlowski, who took over 23 years ago, open the event for its fiftieth year this season. Each year there is something new.
Travel Agri_Lanes


Art Trails
Oregon Trail
by Anne Jenkins
Stories from the Oregon Trail enthrall, terrify or impress with their perserverance and strong sense of hope. People from all walks of life packed up their belongings, loaded wagons and walked thousands of miles over months in search of a better life. A great place to get an inkling of what it all entailed is at the National Oregon Trail Interpretive Center on the outskirts of Baker City in Easter Oregon. This is a truly impressive display in the form of a life size diorama depicting what life was like on the trail. They do a fabulous job of keeping this history alive with events and exhibits. You can even take part in a Ride the Ruts once a year – think of taking your bicycle along the wagon wheel ruts left behind after all these years.

Travel Art Trails

Chuckwagon Roundup

Classy Casino Cuisine

by Kathleen Walls


Food may not be the first thing you thnk of when visiting a casino. Think again. Many of the casinos I have visited have some fabulous dining options from top of the line to economic buffets. Here are a few I recommend.



Travel to a Chuckwagon Roundup



Elite Street Eats

Upscale Dining in The Outer Banks

By Kathleen Walls


The Outer Banks, barrier islands off the coast of North Carolina, has so many good seafood restaurants gourmets will think they died and went to Heaven. I picked just three of the more upscale here for Elite Eats (couldn't decide on just one as all are equally elite) but know there are tons of less upscale ones that are well worth a visit.

Travel Elite Street Eats


Fork in The Road

Bakers Lounge: A Detroit Music Icon

By Kathleen Walls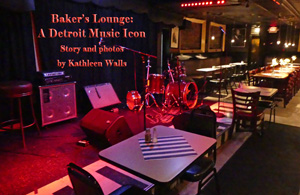 Baker's Keyboard Lounge offers dining and memories. It holds claim to being the oldest continuously operated jazz club in the world. All the biggest names in Jazz played on that little stage. People like Louis Armstrong, Sarah, Vaughn, Fats Waller, Nat King Cole, Ella Fitzgerald, and Aretha Franklin have stood on that stage. Today they still offer shows. If you visit at night, chances are there will be a band. Daytime, you can stand on that stage where so many Jazz greats once played.

Travel down a Fork in the Road

Happy Trails


The Natural Bridge of Virginia


By Tom Straka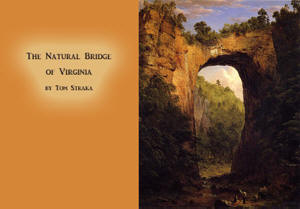 One of the best attractions along Interstate 81 is the Natural Bridge of Virginia. Early in the nation's history, Hudson River School artists painted the landscapes of America's most iconic natural scenes. These are the large landscapes that hang in the U.S. and state capitols. The Natural Bridge, Virginia, painted by Frederic Edwin Church, is one of them. That landscape is little-changed from 1852 when he painted it.

Travel Happy Trails


History's Highways


American's Oldest Unsolved Mystery


By Kathleen Walls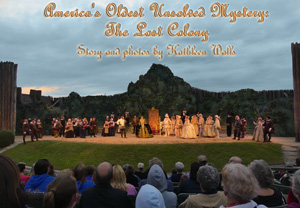 American's oldest mystery has never been solved. The story began with the settlement of Roanoke in the Outer Banks of North Carolina. The prelude was the earlier all-male expeditions. The first led by Arthur Barlowe and Philip Amadas, in 1584 was more of an exploratory one. One thing they did had a profound on the final settlement; they brought two young natives, Manteo and Wanchese, back to England.

Travel down History's Highways



Information Highway ( a different way to promote travel)


Take a Tour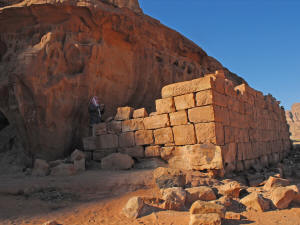 Want to visit fun places but you are not sure what to see there? How about taking a tour that is like having a friend who knows that city well along to take you to the coolest places. You can do that for under $5 now.


Travel down Information Highway



Inn Roads


Bloomsbury Inn


By Kathleen Walls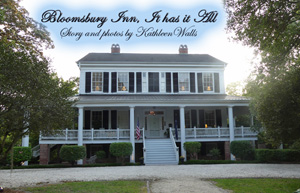 If you are tired of cookie cutter hotels and want a stay where you mix history, comfort, great good relaxing surroundings, cordial hosts and a friendly cat to pet, try Bloomsbury Inn in Camden, South Carolina.



Travel Inn Roads

Museum Row

Detroit Institute of Arts

By Kathleen Walls


Detroit Institute of Arts is filled with more than 65,000 pieces of art from the earliest civilizations to the present day housed in over 100 galleries. A visitor from outer space could spend a day, or more, at the museum and come away with a pretty complete understanding of world history.


Travel along Museum Row

Music Row

Detroit's Musical Heritage

By Kathleen Walls


Say "Detroit" and any music lover will think "Motown." Yes, Motown is a big part of Detroit's musical history but it's not the whole story. Not by a long shot. Blues and Jazz were part of Detroit. Rock and Roll is mixed in and even a touch of Country. I visited recently and explored Detroit's culturally diverse musical background.

Visit Music Row

Off The Interstate

Enchanted Mountains of New York

By Renee S. Gordon and Kathleen Walls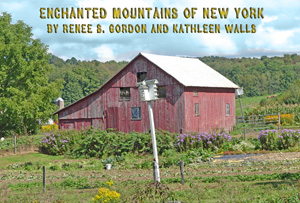 Cattaraugus County New York is known as the Enchanted Mountains for good reason. It may be a lesser known destination but there is so much to see and do among those picturesque mountains you will be enchanted.



Get off the interstate

Parkways

North Carolina's Newest Treasure: Carvers Creek State Park

By Kathleen Walls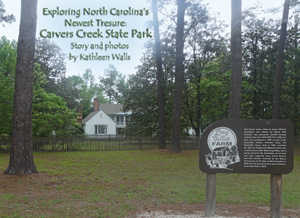 It's always exciting to watch a new state park develop. North Carolina's newest is Carvers Creek State Park. It was authorized in 2005 and opened the first stage in September 2013. Park Superintend Jane Connolly, told us about the park's background. In the mid 1700s Scottish immigrants began moving into the area. By the mid 1800s, this was the site of "Ardnave," a 13,000-acre plantation that produced turpentine and later lumber for the naval stores industry mainly in England which had already depleted its lumber sources. The McDiarmid Millpond was probably built to saw the lumber.

Visit Parkways

Photos from the Roadside


Joshua National Park: Night and Day

by Jim DeLillo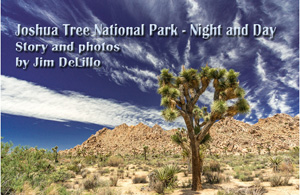 The prickly trees reach toward the sky like praying hands into the heavens. The Mormons saw these trees, and it reminded them of Joshua. The branches of the trees point their way westward like Joshua in an appeal for a safe journey to the promised land. Yucca brevifolia has a small range limited to the boundaries of the Mojave Desert. The magnificent examples of hardiness can live for hundreds of years; some manage the extremes of the arid landscape for a thousand years.

Photos from the Roadside

Renee's Plantations Route


Louisiana's Plantation Country Riverroad


by Renee S. Gordon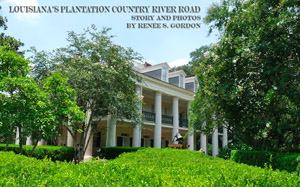 No experience has so impacted the United States as profoundly and lastingly as the years of black enslavement from 1619 to the end of the Civil War. "The peculiar institution" remains a defining characteristic of who we were, are and will become as a nation. How do we align the events of the past with the view of ourselves that we are a country founded on the principles of liberty for all and malice toward none?

Visit Riverroad


Renee's Route Dover


Delaware's Quaint Cities of Kent County


by Renee S. Gordon



Delaware really is the most amazing state. It was the first of the original colonies to join the Union and is the second smallest state, a tiny jewel filled with history, mystery, quirky sites and a plethora of outdoor activities. The state consists of three counties, New Castle, Kent and Sussex, and is so close to Philadelphia that your entire vacation can require a single tank of gas.

Travel Renee's Route2


Renee's Route Auburn


Auburn: A Sanctuary City


by Renee S. Gordon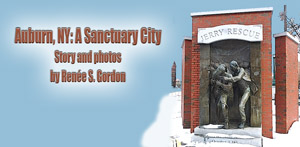 In 1793 when Revolutionary War veteran Colonel John Hardenbergh, the first documented white settler in the Finger Lakes area, arrived in the Auburn, NY region it was home of the Haudenosaunee and was called "Ahskuby". He and his two African American slaves, Kate and Henry, established the settlement of Hardenbergh's Corners and two mills. The village was renamed Auburn in 1805. Local factories provided jobs for the inhabitants and with the 1825 opening of the Erie Canal job opportunities grew. Because of employment, access to transportation and proximity to Canada Auburn was a draw for free and fugitive African Americans, abolitionists and liberal thinkers.

Travel Renee's Route3


RVing

Cheraw State Park

By Kathleen Walls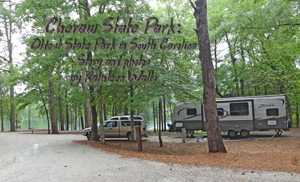 Sometimes a state park is just a place to park your camper. At Cheraw State Park, it's a whole family adventure. Golfers will be ecstatic about the 18 hole championship course set in pine forest adjourning Jake Juniper. They will appreciate its practice green, driving range and pro shop.


Go RVing

Scenic Route

Mother Earth's Powerhouse: Niagara Falls



Kathleen Walls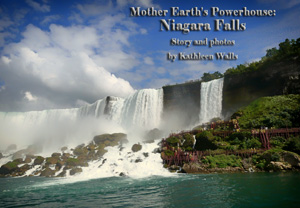 There is nothing more beautiful than Mother Nature's most powerful places. Niagara Falls is one of those special places. I just returned from a visit there and was literally blown away. At the top of Cave of the Winds as I stood on Hurricane Deck I felt as if I was experiencing the most powerful storm ever.




Take the Scenic Route

Spook Hill

Wildwood Sanitarium: Do You Want to Spend The Night?

By Kathleen Walls



Today the stately stone building in Salamanca, New York looks deserted and run down but just looking you feel that there is a strange history. You would be right. First it was a family home. Then Dr. John Henderson opened it as the Sunnyside Sanitarium in 1906. He was assisted by Dr. Perry and the nurses were Bertha, Agnes and Sue They operated it as the only holistic healing center in New York State at the time. They took in patients suffering from alcoholism, drug addiction, and what today we would call mental illnesses which they treated with Osteopathy Therapy and Holistic Healing.

Get your thrill on Spook Hill


Tibbs Trails and Tastes

St. Simons:
A Georgia Barrier Island Bursting With Charm


by Christine Tibbets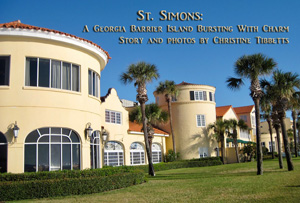 Barrier islands distinguish Georgia's coast.Their geography's interesting to know, and to see up close. What's happening on the one named St. Simons Island is robust, ever changing while holding on to historic charms. The tides here are distinctive; consider them metaphor for beachfront lodging, expansive culinary, bustling downtown and personal ways to delve into the history.


Follow Tibbs Trail

War Trails

Fayetteville Can Bragg

By Kathleen Walls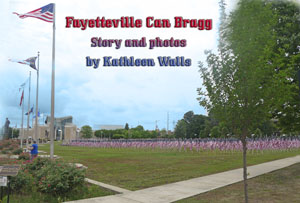 When it comes to the telling American war history, Fayetterville, North Carolina has bragging rights. Fort Bragg's 82d Airborne Division War Memorial Museum commemorates the sacrifices made by the 82 nd Airborne and Special Operation Troops in wars from WWII and ongoing today. There are even more veterans honored in the North Carolina Veterans Park.


Travel War Trails

Wet Roads

Watery Wonders at North Carolina Aquarium

By Kathleen Walls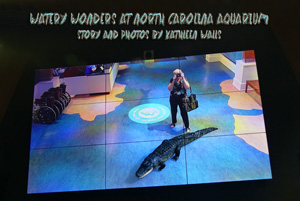 The North Carolina Aquarium on Roanoke Island is a shimmering jewel in the Outer Banks. From the moment you step through the doors and are greeted with a unique preview of the resident sea life you are a captive audience. The room- sized overhead augmented reality video combines two images, the people stepping into the video on the floor painted to look like water and different sea creatures that appear to be all around your feet.
Travel Wet Roads


Connect with us on:
American Roads and
Global Highways has so many great articles you
may want to search it for your favorite places
or new exciting destinations.