Latest Stories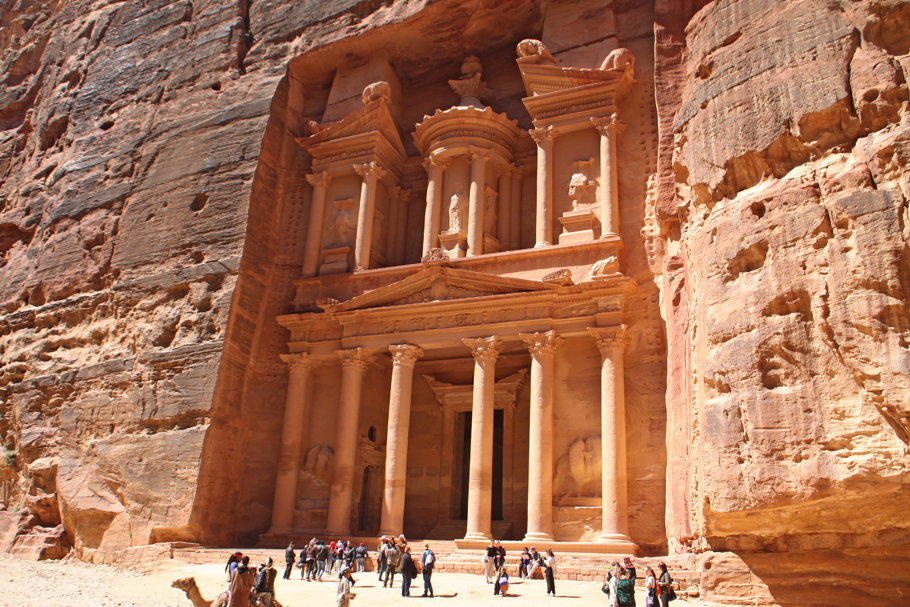 Want to visit fun places but you are not sure what to see there? How about taking a tour that is like having a friend along who knows that city well to guide you. You can do that for under $5 now. Here's some fun and informative tours at Tours4Mobile.
Read more




Kathleen Walls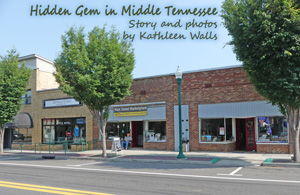 Did you know there are hidden treasures in Middle Tennessee? I discovered a few in Perry County recently. If you're driving across Tennessee from Memphis to Nashville, Perry County

is a gem. Stop over and explore. Read more.
Renée S. Gordon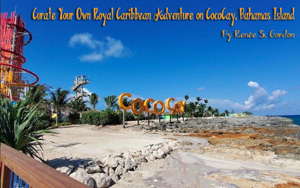 Royal Caribbean International Cruise Line's first passenger ship, The Song of Norway, set sail in 1970 heralding the launch of the line. Over the ensuing years Royal Caribbean has consistently been on the cutting edge in all phases of the industry, technology, design, art, architecture, personalized service, entertainment, amenities and environmental responsibility. Read more.

Kathleen Walls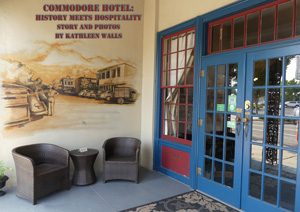 "In the end, it's not the years in your life that count. It's the life in those years." Kathy and Michael Dumont live up to that slogan posted in the café of their Commodore Hotel in Linden, Tennessee. Many people in retirement just take it easy and go with the flow. Not the Dumonts. In fact, they bucked the flow when they "retired" to the small town of Linden, in Perry County Tennessee named for Commodore Oliver Hazard Perry. Read more.

Renée S. Gordon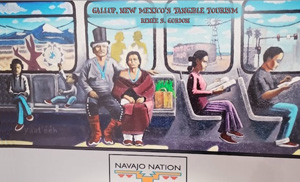 A postal clerk once told me that I needed to pay international postage to mail a letter to New Mexico. She was surprised, as many people are, to learn that it gained statehood in 1912, has a documented history that spans thousands of years and is literally a microcosm of southwestern history. It benefits from the unique characteristic of featuring tangible sites and offering immersive activities that bring the history, arts and events to life in fresh and exciting ways. Read more.


Renée S. Gordon
Long Beach, CA, situated approximately 30-minutes south of LA, is a coastal gem with more than its share of lures for the traveler. The city, deemed one of the most ethnically diverse big cities in the country, has an average high of 82˚ and low of 64˚ with negligible rainfall. It was named Long Beach in 1888 because the beach winds 22-miles bordering the Pacific Ocean along San Pedro Bay. Today it offers a 3.5-mile bike trail, 11.5-miles of inland waterways and bays and greater than 30 water view restaurants. Read more.
Kathleen Walls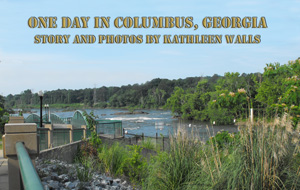 If you just have a one-nighter in Columbus Georgia, here is the perfect way to enjoy your day; go whitewater rafting on the river, eat at SaltCellar, and stay at the Columbus Marriott. Read more.
by Tom Straka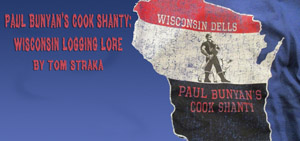 First off, not all readers will know the legend of Paul Bunyan. For those who don't, one of the links at the end of this article is the Walt Disney version of the American folklore tale of Paul Bunyan. Paul is an American folk legend, along with the likes of (using Walt Disney's series of folk legends as a guide) John Henry, Johnny Appleseed, Casey Jones, Pecos Bill, and Casey at the Bat. Paul Bunyan was a giant lumberjack that helped clear the northern United States, making way for progress and farmland. Legend has it that the reason there are no trees in the Dakotas is that Paul cleared them all away.
Read more.
Kathleen Walls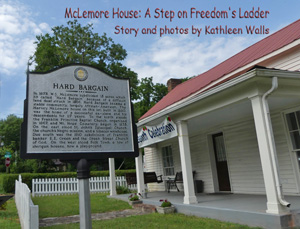 Franklin, Tennessee has a lot of stories to tell. Alma McLemore sat with me on the porch swing of McLemore House and told me some of that story. Alma's Porch Talks are famous around Franklin for telling about the town's African American history. Read more







Eleanor Hendricks McDaniel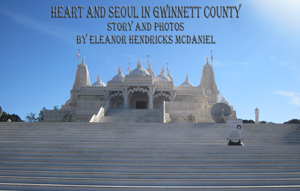 Gwinnett County is the most diverse county in Georgia. So much so that it voted for Stacy Abrams for governor. Only 30 miles from downtown Atlanta, it brings its own eclectic mix of international culture and cuisine, arts, music and more.
Kathleen Walls
It's fun when something old gets refurbished to live again. But when that something gets a second rebirth it is really something unusual. This is happening now with Historic Westville. You say you've never heard of Westville? You will soon. It's quite a story. Read more.
Kathleen Walls
I love to visit new places and watch them grow over the years. OWA in Foley, Alabama is just such a place. The name means big water in the Muscogee Creek language; appropriate since the destination was created and owned by the Poarch Band of Creek Indians. It's an amusement park; it's a shopping and dining location; it's an entertainment center. It's like a mini Branson. Read more


Kathleen Walls
Cassadage Spiritualist Camp is one of the most unique places in Florida. It is possibly the most misunderstood as well. So many people view mediums as charlatans at carnivals. Here you learn a completely different version. Read more

Renee S. Gordon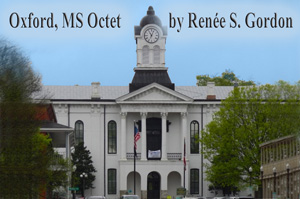 Oxford, Mississippi, located in northern MS and the heart of the South, has a long and storied history that begins with the three great tribes, the Choctaw, Chickasaw and Natchez, that inhabited the region prior to European arrival in 1541. The land was meagerly populated until the end of the French and Indian War in 1763 and in 1798 Congress delineated the Mississippi Territory. The Chickasaw Indian Cession Treaty relocated the tribes in 1836 adding 6,283,804-acres to the territory, including what is now Oxford. Read more
Kathleen Walls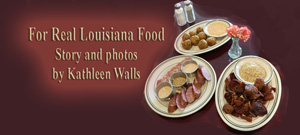 New Orleans is not the only place in Louisiana that you find mouth-watering dishes.

While you visit Antebellum plantations in

the River Parishes, you can find a few places in the small city of LaPlace that can show some big-name chefs a thing or two. Read More

Kathleen Walls
There's a reason why USA Today counted St. Augustine among the top 10 travel destination in America last year and it was one of only three Florida cities included in TripAdvisor's Top U.S. 25 Destinations in 2015. If you haven't visited in a decade and remember a sleepy little town, you won't recognize this new Oldest City. Read more
Kathleen Walls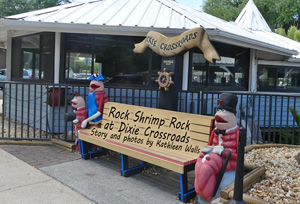 Seafood lovers, have you ever eaten rock shrimp? If not, head to Dixie Crossroads in Titusville, Florida as soon as you can. These little critters are delicious and there are not too many places you can find them. They are a cross between shrimp and lobster leaning heavily to the lobster side but having the shrimp size. The story of how Dixie Crossroads began serving them is almost as good as the tasty crustacean itself. Read more
Kathleen Walls
There has been a lot of interest in RVing. People who have never done any RVing are saying "That sounds like fun." It is but there are some things that make it different from traveling in a car that you need to know. So here's a little more about our GoRVing Minnie Winnie and what it takes for a successful RV trip. Read more
Renée S. Gordon
Portugal is the primary destination for international visitors wishing to explore Europe. The country offers something for all ages from history, shopping and culinary adventures to beaches, hiking and panoramic views from castle walls. Portugal is a great value for the money, is the 4th safest country in the world and English is widely spoken, all things that make it ideal for families.
Read more
By Kathleen Walls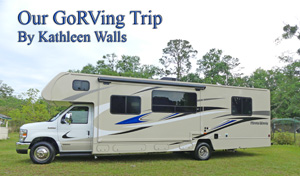 Our GoRVing trip around Florida went full bore. Not always smoothly because we had some strange technical bumps in the road. Since we nicknamed out Minnie Winnie "Ma Barker," we can blame our problems on the ghost of Fred Barker who must have become attached to Ma Barker. She was his mother after all. Well, maybe! Or maybe strange vibes affected the electronics on the road. I'll give you a quick rundown of our trip but there will be many more stories coming down the line about all the fascinating places. Read more

Renee S. Gordon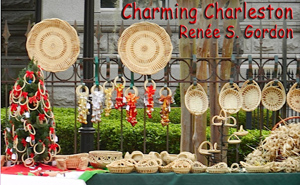 Travel + Leisure magazine, for the 6th year in a row, designated Charleston, SC the number one city in the US as well as the 10th best city worldwide. The city is a traveler's dream with a complete range of dining experiences, entertainment venues, superior architecture, historic sites and blended cultures. The city was thriving years prior to the founding of the country and as one of the 13 original colonies the area has participated in every one of the nation's pivotal historic events. Read more
By Renee S. Gordon
The majority of South Carolina's 16 barrier Islands were formed during the Ice Age along with nearly 200-miles of Atlantic Ocean shoreline. The Hammock Coast (HC), ... Read more
Kathleen Walls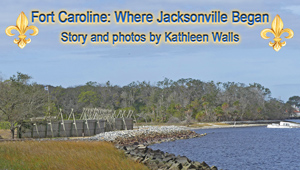 Jacksonville is fast making a mark on the tourism market. People come to see the art museums, like Cummer and Museum of Contemporary Art (MOCA). They visit TIAA Bank Field to see the Jaguars play football. Read More
Renee S. Gordon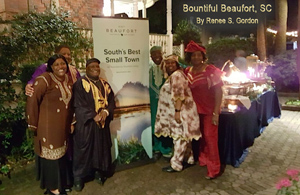 Beaufort, established in 1711, is the second oldest city in South Carolina and predates the founding of the US by sixty-five years. It is situated in the Lowcountry on Port Royal Island along the Atlantic shore. Read more


By Tom Straka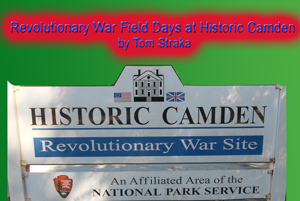 By 1778 the American Revolutionary War had stalemated, with the French joining the war to aid the Americans. With the northern campaign at an impasse, the British had decided on a southern strategy of focusing their efforts on the colonies of Georgia, South Carolina, North Carolina and Virginia. Read more
Kathleen Walls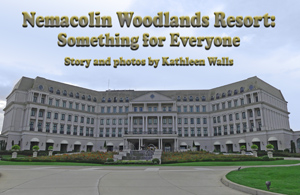 Nemacolin Woodlands Resort located on 200,000 scenic acres in the Laurel Highlands of Southwestern Pennsylvania can fulfill all of your dreams.

We stayed there last year for a Mid-Atlantic Travel Public Relations Alliance (MATPRA) Convention. This is far beyond its five-star rating. It's more than a hotel. It's a resort in the broadest sense of the word. Read more
by Kathleen Walls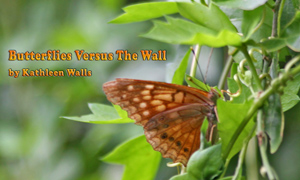 National Butterfly Center in Mission, Texas, a small town near the southern border, is a modern day Garden of Eden. It is a favorite spot not only for butterflies but birds and other wildlife species. This 100-acre preserve is the largest native plant botanical garden in the country. Read more.
Renée S. Gordon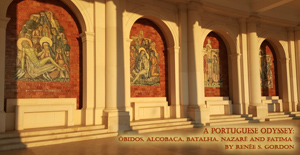 Lisbon is so filled with activities, fine cuisine and wines that it is difficult for visitors to tear themselves away from the city but I assure you there are wonders throughout the country. Some of Portugal's most historic sites and monuments, as well as unique experiences, are to be found within a day's drive of Lisbon and the small cities and quaint villages provide glimpses into the heart of the country. You can opt to rent a vehicle or book a Gray Line tour to one or more of these destinations. Read more
Anne Jenkins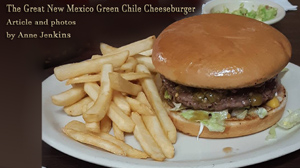 Travel with a purpose makes it more exciting, fun and interesting, whether you're on an antique junket, looking for art or exploring local food. If you ask a group of New Mexicans where to find the best green chile cheese burger, you better have time for a long discussion. Read more
Renée S. Gordon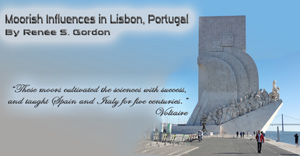 Portugal is the westernmost country in Europe and, along with Spain, makes up the Iberian Peninsula. It is bordered by the Atlantic Ocean on the south and west, with 500-miles of ocean coastline and is the approximate size of Maine. The country's geography shaped its more than 800-year history and culture and continues to affect tourism.
Read more


by Kathleen Walls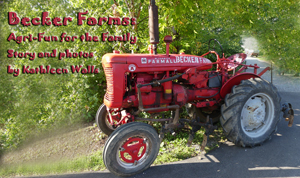 Becker Farms in Gasport, New York, just a short drive from Niagara Falls is the kind of place every community needs. Imagine farm fresh and U-pick produce coupled with locally produced beer and wine. Add to that rental cabin for a romantic weekend and all kinds of events and you have a perfect agri tourism spot. Read more
Renee S. Gordon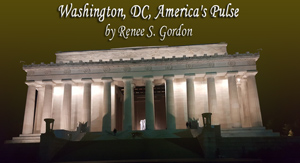 President George Washington surveyed and chose a location on the Potomac River to become the permanent site of the nation's capital and the 1790 Residence Act made his dream a reality. He commissioned Pierre L'Enfant to design the city. L'Enfant tired for one-year then he abandoned the project taking his plans with him. Benjamin Banneker, a free African American, recreated those plans from memory so that the work could continue. Read more
Renee S. Gordon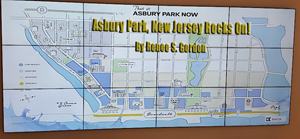 The thing about Icons is that we somehow expect them to be arrested in time and evoke our feelings In the same way forever. They do not disappoint and they certainly do not succumb to the lure of changing times. This can prove daunting for artists, structures and, most of all, cities. Asbury Park, New Jersey has managed to strike the perfect balance between memory and modernization, retro and revitalization and is a wonderful destination for families, group or solo getaways, beach lovers and music aficionados.Read more
KathleenWalls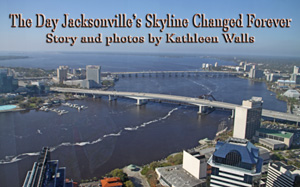 Jacksonville's skyline is changed forever. The old city hall imploded this morning. No, it wasn't terrorists. It was done to make way for new improvements coming to Jacksonville. Story has a link to the actual implosion from one of our local stations.
Read More

Kathleen Walls
When fickle sixteen year old Agnes Scuffs jilted her fiancee on the eve of their wedding, she set in motion a series of events that would lead to the construction of a monument comparable to Stonehenge. She informed Ed Leedskalnin that he was too old and too poor for her. Broken hearted, Ed left his native Latvia and settled near Florida City. He began carving a memorial to his lost love who he always referred to as "Sweet Sixteen".
by Kathleen Walls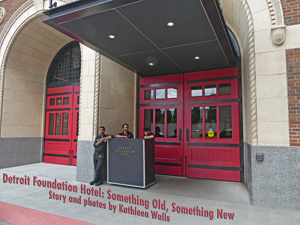 You know a city has come of age when they repurpose a classic piece of their history. Detroit has done just that with the new Foundation Hotel. It opened the 100-room boutique hotel in May 2017 in what was once in the Detroit Fire Department headquarters. The building that is now the hotel was built in 1929, but this location housed fire equipment from 1840 until the Detroit Fire Department abandoned it in 2013. The end result is a blend of museum, art gallery, upscale dining and lodging with a touch of a local hangout. Read more
by Kathleen Walls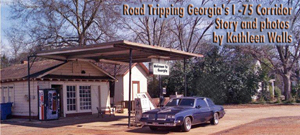 A road trip down Georgia's I-75 from Tennessee to Florida offers lots of fun stops along the way. Navigating I-75 through Georgia can be a nightmare. Or it can be fun.  The difference is in finding good food and interesting attractions with convenient stops en-route. Read more

by Anne Jenkins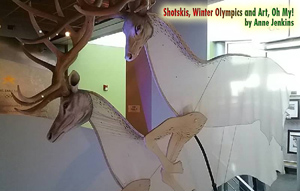 Early in October you're standing among hundreds on a historic Main Street watching two long lines of enthusiatic citizens, in groups of three. Each group is holding up a ski with three attached shot glasses topped up with whisky, all trying to drink it at the same time. Pinch yourself, you're in Utah. Park City, to be exact, and they're engaged in a friendly rivalry with Breckenridge, Colorado to see who can get in to the Guiness Book of Records in 2018 for the "Shotski Challenge". Park City won. Breckenridge swears to rise to the challenge in 2019. Everyone has a grand time and lots of money is raised for local charities. Read more

By Renee S. Gordon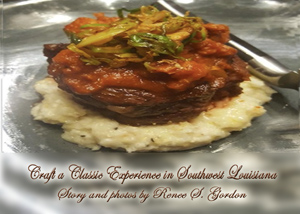 Louisiana is internationally famous for its Cajun and Creole cuisine and generally Chef Paul Prudhomme is credited for its introduction and popularization into the American mainstream. You can literally find great food everywhere in the state but ground zero for fresh, locally sourced, regional dishes is the Lake Charles area in Southwest Louisiana (SWLA). Here visitors can craft a special experience and soak up the history that led to this unique culture as well as dive into the adventure, music, art, festival, beverage and dining scenes. Read more

by Tom Straka Photographs by Pat Straka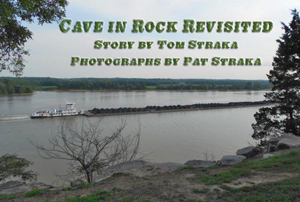 Back in the Fall 2014 we visited Cave-in-Rock, Illinois, on the edge of the Ohio River where a free ferry crosses over to Kentucky. It is a favorite route of ours and an especially fun alternative that avoids the interstate, facilitating a cross-state route (the long way) on mainly U.S. highways. We've covered the history and geology of the location in the past issue, but missed a key aspect that makes the stop even more attractive.

 

So attractive, we've revisited it.

by Kathleen Walls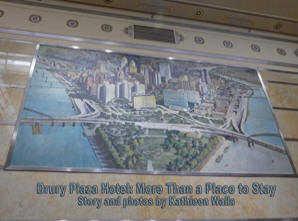 It's so nice when a historic building gets refurbished for a new use. Such is the case in Pittsburgh. The Drury Plaza Hotel was once the Federal Reserve Bank of Pittsburgh.  The Georgia marble faced Art Deco building began life in 1931 and was bought by the hotel in 2013 and began renovations in 2014. The Drury has kept many of the historic features. Read more
Story by Tom Straka
Photos by Pat Straka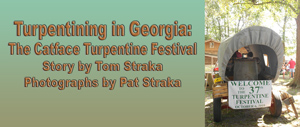 My spell checker tells me I have two suspicious words in the title. It has not heard of turpentining or a catface. Many of the readers can probably figure out what the former means, but I bet they don't know what the latter is. There are lots of festivals across the country which provide a travel adventure immersed in local history and folk culture. The CatfaceTurpentine Festival held annually in early October in Portal, Georgia is one of those. Read more
by Renee S. Gordon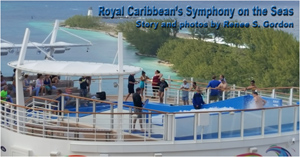 Musical symphonies are composed of individual movements, distinct sections, written to be played by a large orchestra. Haydn and Mozart are credited with creating the classical symphonic arrangement and later composers have layered the form with creativity and innovations. Royal Caribbean's  newest cruise ship, the aptly named Symphony of the Seas, has deftly blended all aspects of the perfect cruise into one awesome experience much like an orchestral arrangement. Read more
Chuckwagon Roundup
by Kathleen Walls     11-29-2018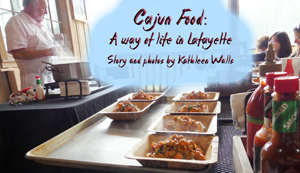 Food is an intricate part of Cajun culture. Café Vermillionville, (circa 1835) was built as an inn for salesmen in Lafayette then named Vermillionville. During a Union occupation during the Civil war supposedly a Cajun shot a Union soldier for making advances at the man's wife. Rumors claim the old building is still haunted by the soldier as well a young female ghost. Read more
War Roads
by Kathleen Walls     11-29-2018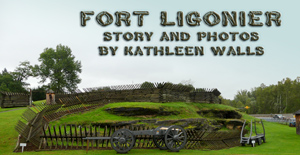 Long before United States was born, there was a world war. It started in the American colonies and spread across Europe. There it was called the Seven Years' War.Read more
Renee's Road    
by Renee S. Gordon     11-29-2018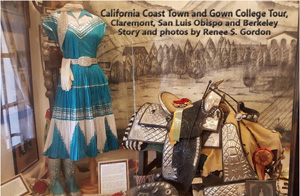 While academic programming may be considered the most important factor in selecting a college, also essential to success are both the campus and local culture. College tours are an excellent way to experience a slice...Read more
by Kathleen Walls          11-29-2018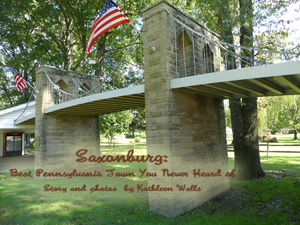 Saxonburg, Pennsylvania is a beautiful example of what one immigrant can do for this country. John Roebling and his brother, Carl, came here in 1832 to escape totalitarian conditions in Germany.
.read more
Civil Rights Trail
by Kathleen Walls      11-29-2018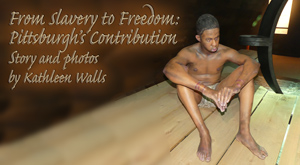 Pittsburgh has so much history related to the Underground Railroad. Senator John Heinz History Center has an exhibit, From Slavery to Freedom, that tells the story..
.
read more
Fork in the Road
by Kathleen Walls         11-29-2018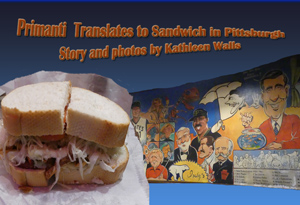 Say "sandwich" in Pittsburgh and it conjures up a different image than anywhere else in the world. In Pittsburgh, a sandwich is often a Primanti created by Joe Primanti during the depression. ...
read more
Renee's Road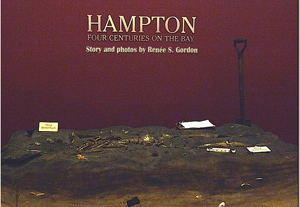 At the end of August in 1619 the White Lion landed at Old Point Comfort, in what is now Hampton, Virginia, and exchanged "20 and odd negroes" for food and supplies. These Angolan ...
Read more
Innroads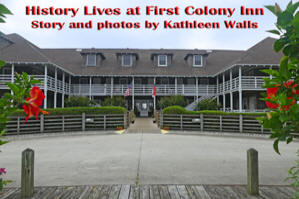 First Colony Inn is the perfect place to immerse yourself in Outer Banks history while enjoying all the modern conveniences. Lost Colony Inn is not luxurious but it is comfortable and so welcoming. ...
Read more
Renee's Road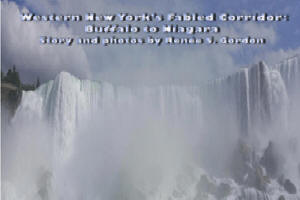 The Buffalo-Niagara Corridor in Western New York has the distinction of having always been both a permanent sanctuary and a reliable embarkation point. Geography, accessibility to  the Falls and ...
Read more
Happy Trails
By Thomas Straka            9-1-2018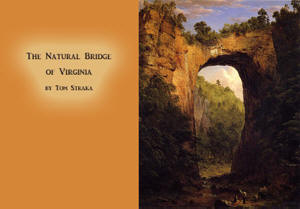 One of the best attractions along Interstate 81 is the Natural Bridge of Virginia. Early in the nation's history, Hudson River School artists painted the landscapes of America's most iconic natural scenes. These are the large landscapes that hang in the U.S. and state capitols. The Natural Bridge,
Virginia, painted by Frederic Edwin Church, is one of them. That landscape is little-changed from 1852 when he painted it... Read more
Historical Trails
By Kathleen Walls           

  9-1-2018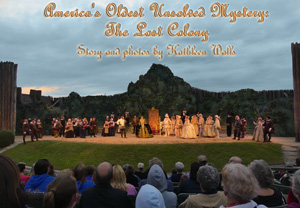 American's oldest mystery has never been solved.The story began with the settlement of Roanoke in the Outer Banks of North Carolina. The prelude was the earlier all-male expeditions. The first led by Arthur Barlowe and Philip Amadas, in 1584 was more of an exploratory one. One thing they did had a profound on the final settlement; they brought two young natives, Manteo and Wanchese, back to England.

 
R
ead mo
re
Off the Beaten Path
By Renee S. Gordon and Kathleen Walls       

  9-1-2018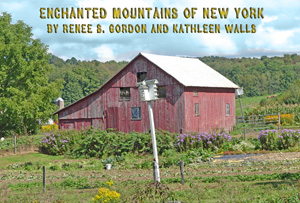 Cattaraugus County New York is known as the Enchanted Mountains for good reason. It may be a lesser known destination but there is so much to see and do among those picturesque mountains you will be enchanted.
Read More
By Kathleen Walls         

  9-1-2018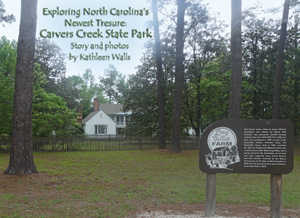 It's always exciting to watch a new state park develop. North Carolina's newest is Carvers Creek State Park. It was authorized in 2005 and opened the first stage in September 2013. Park Superintend Jane Connolly, told us about the park's background. In the mid 1700s Scottish immigrants began moving into the area. Read more
by Renee S. Gordon         

  9-1-2018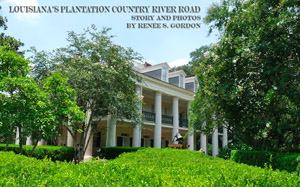 No experience has so impacted the United States as profoundly and lastingly as the years of black enslavement from 1619 to the end of the Civil War. "The peculiar institution" remains a defining characteristic of who we were, are and will become as a nation. How do we align the events of the past with the view of ourselves that we are a country founded on the principles of liberty for all and malice toward none? Read more
 by Renee S. Gordon     

  9-1-2018

In 1793 when Revolutionary War veteran Colonel John Hardenbergh, the first documented white settler in the Finger Lakes area, arrived in the Auburn, NY region it was home of the Haudenosaunee and was called

 

"

Ahsku
by
." Read more
by Kathleen Walls        

  9-1-2018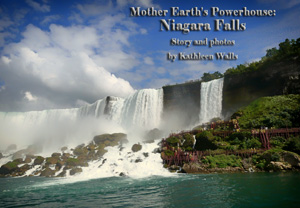 There is nothing more beautiful than Mother Nature's most powerful places. Niagara Falls is one of those special places. I just returned from a visit there and was literally blown away. At the top of Cave of the Winds as I stood on Hurricane Deck I felt as if I was experiencing the most powerful storm ever.Read more



| | |
| --- | --- |
| | Connect with us. |
American Roads and Global Highways has so many great articles you may want to search it for your favorite places or new exciting destinations.span>