Publisher:

Kathleen Walls is the publisher, editor and general go-for at American Roads. If the issue looks good, it's because she has a lot of good writers to back her up. If it looks bad, it's because she didn't format it correctly. She writes fiction books, non-fiction books, and travel books. Her travel and food related articles have been published in Woodall's Publications, Family Motor Coaching, Amateur Chef, Georgia Magazine, North Georgia Journal, Georgia Backroads, London, England's Country Music People and others. She is a photographer also with many of her original photographs appearing in her travel magazine as well as other publications. She is also available to speak at events if you need a speaker on any thing related to travel writing, ghost stories, War Between the States and other American history subjects. She is the publisher/owner of Global Authors Publications, www.globalauthorspublications.com which offers aspiring writers a new and different way to become published authors.
Her books to date are: Last Step, Georgia's Ghostly Getaways, Kudzu, Man Hunt - The Eric Rudolph Story, Finding Florida's Phantoms, Tax Sale Tactics, Hosts With Ghosts and Wild About Florida: South Florida and Wild About Florida: North Florida, Wild About Florida: Central Florida, Under A Bloody Flag and Under A Black Flag. To order an autographed copy, email her at [email protected].
Social media connections are Facebook: https://www.facebook.com/arandgh/ or https://www.facebook.com/katyrwalls (the one I use most)
Twitter: https://twitter.com/katywalls
Instagram: https://www.instagram.com/katyrwalls/

Affiliations
IFWTWA - International Food, Wine & Travel Writers Association
ITWA - International Travel Writers Alliance
NATJA- North American Travel Journalist Association
Contributors:
Renee S. Gordon
Renee Gordon has written a weekly travel column for the Philadelphia Sun Newspaper for the past fifteen years and has published articles on local, national and international travel in numerous publications. Her columns focus on cultural, historic and heritage tourism and her areas of specialization are sites and attractions related to African American and African Diaspora history. Renee has been a guest radio commentator on various aspects of tourism and appeared in a documentary, "The Red Summer of 1919". As an educator for thirty years she was an English teacher, event and meeting planner, served as an educational consultant and intern-teacher mentor. She contributed to textbooks on women's history and classroom management and has facilitated workshops on both subjects. Renee considers herself a "missionary journalist" and as such she continues to promote heritage and sustainable tourism.
2013 Recipient of African Diaspora World Tourism Flame Keeper in Media Award for Travel Writing
Affiliations
SATW- Society of American Travel Writers
IABTW-
International Association of Black
Travel Writers
PBJ -
Progressive
Black
&
Journalists
Tom Straka

Tom Straka is a forestry professor at Clemson University. He has an interest in history, forestry and natural resources, natural history, the American West. Those combine for an interest in charcoal production history tied to iron production and explain articles on Iron Works and making charcoal. He usually travels with his wife, Pat, who is a consulting forester and the photographer on most articles. They reside in South Carolina, but have also lived in Mississippi and Virginia.
They try to write their articles on lessor known spots or angles on better known spots, like the trail leading to a battlefield, rather than the battlefield itself. Given where they live, they have good access to Revolutionary and Civil War battlefields, and this is a favorite topic.
http://www.clemson.edu/cafls/safes/faculty_staff/straka_thomas.html
Eleanor Hendricks McDaniel
Eleanor Hendricks McDaniel is a seasoned travel journalist who enjoys writing about girlfriend getaways, history, culture, food, wine, and some of the people she meets along the way. Her travels have taken her throughout the United States, Europe and other countries.
She has written for newspapers, magazines and online ezines. They include Heart and Soul, Cuisine Noir, Blue Ridge Country, River Region Living, WHERE Philadelphia, American Airlines Black Atlas, Art Matters, Philadelphia Tribune, Philadelphia Sunday Sun, Pathfinders Travel, Main Line Life, Odyssey Couleur, GoNomad.com and more.
She has lived and studied in Paris, France and Florence, Italy. A native of Philadelphia, PA, she now resides in Ormond Beach, FL.
Follow her on Twitter: @ellethewriter, Instagram: @eleanor1004, Facebook: @eleanor.hendricks.mcdaniel and her website: flybynighttraveler.com.
Website: flybynighttraveler.com


Follow me on Twitter: @ellethewriter.

Affiliations

NATJA - North American Travel Journalists Association,

New York Travel Writers Society
Kathy Barnett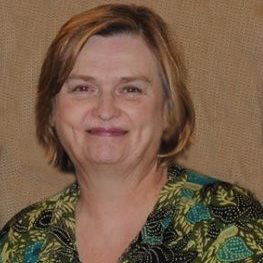 Kathy's kids were already teenagers when she returned to school and switched her major from accounting to journalism. Much too impatient for the long haul of writing novels (her first plan), her teacher encouraged her to "just write like you talk - you have so many stories to tell!" So she began a freelance career of magazine articles, published in more than 50 magazines. Still too impatient to wait for those acceptance letters in the mail, the next step was the local daily newspaper. She loved covering an event and writing about it to see in print the very next day. Kathy served 8 years at newspapers, making her way from the lifestyles section to managing editor.
Her love for travel led her to create a Weekender tabloid which her boss quickly syndicated among other weekly newspapers in the area. When he sold the company, Kathy and her husband gained the rights to the Weekender and continued it on a quarterly basis.
Other area magazines followed until it was "extended" from area event magazines to a national online travel magazine. "Weekender Extended" covers places to go, things to do and people to see for the fun side of life!