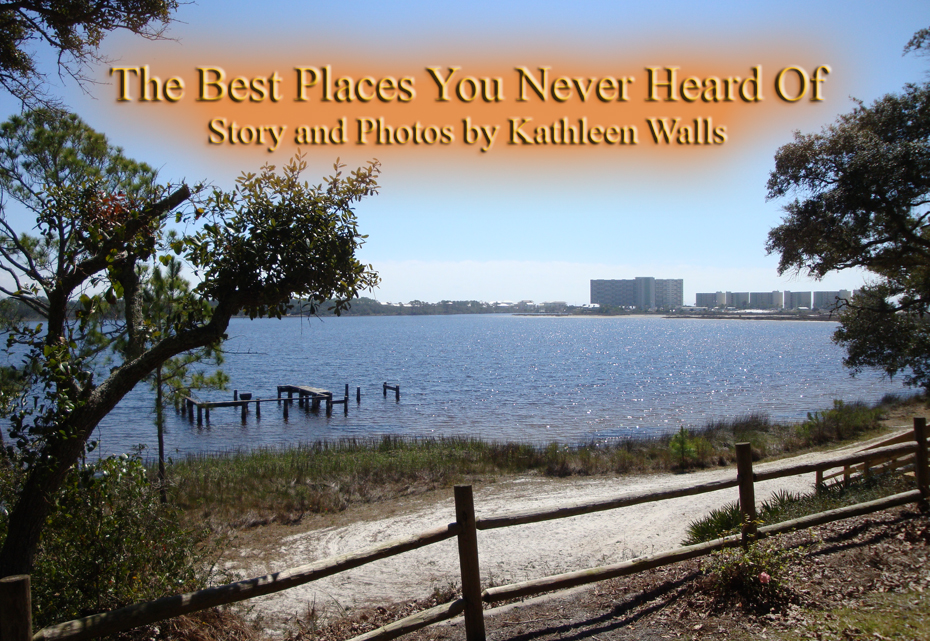 Published 8-2-2020

Being trapped at home courtesy of Corona Virus has me thinking of many lesser known places I visited over my years of travel writing and want to visit again . Each of these places has unique treasures you won't find anywhere else. Here are just a few of my favorites. You can click on the linked names for more about that place.
Jacksonville, FL, although in the news a lot lately and just next door to me, is not usually thought of as a tourist destination. That's a big mistake. Ride the River Taxi; visit the art museums; learn Florida's earlier history at Fort Caroline; learn Black history at the Ritz Theater and Museum; visit Kingsley Plantation, once owned by a former slave; and so much more. The zoo is fun for all ages. Naturally there are the beaches.
Maybe you never heard of Anderson County, TN but the world's history changed here. Visit Oak Ridge and see the world's first nuclear reactor. Camp or picnic at the first TVA Dam. Museum of Appalachia tells the area's history.
Birmingham, AL is a study in contrast from the Civil Rights Trail to the towering stature of Vulcan that looks over the city.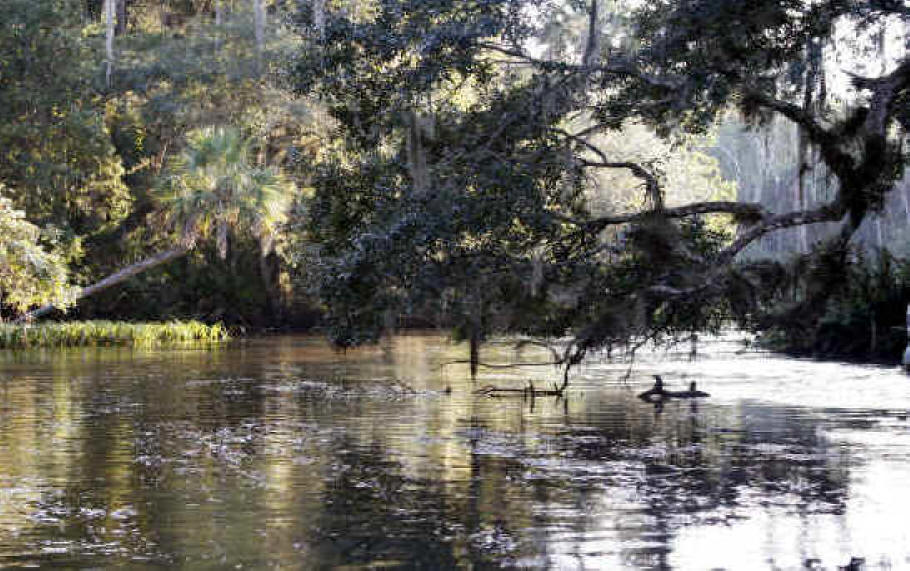 Citrus County, FL is the only place you can legally swim with the manatees. This is a nature lover's paradise.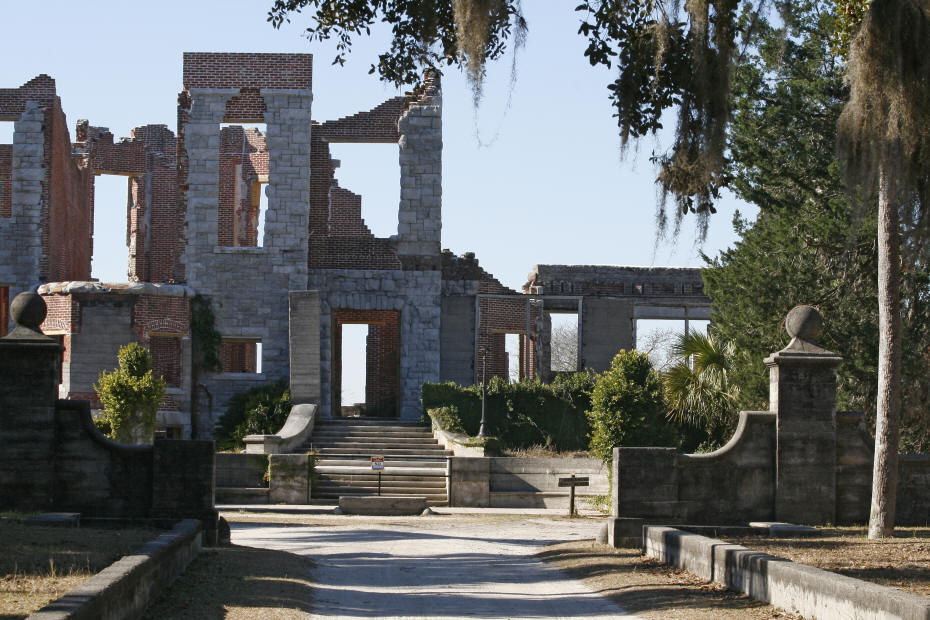 Cumberland Island, GA can only be reached by boat and is the only place in the country where you have remnants of Georgia's history from George Oglethorpe's settlement to Carnegie's era surrounded by wild horse, deer and other wildlife.
Enterprise, AL is the only city with a monument to an insect. The Boll Weevil monument is on display on Main Street. The Depot Museum tells you why.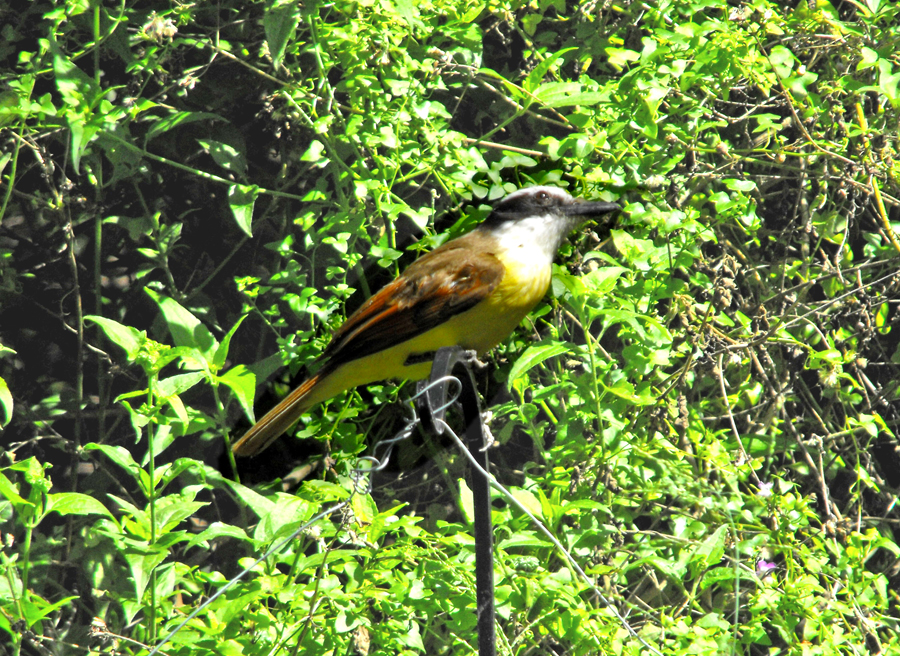 McAllen, TX has been in the news lately but nothing that tells you of the amazing things to see and do there. Quinta Mazatlan combines history, culture and nature, McAllen Heritage Center explains the heritage, International Museum of Arts and Science brings it all together. The birding there is out of this world.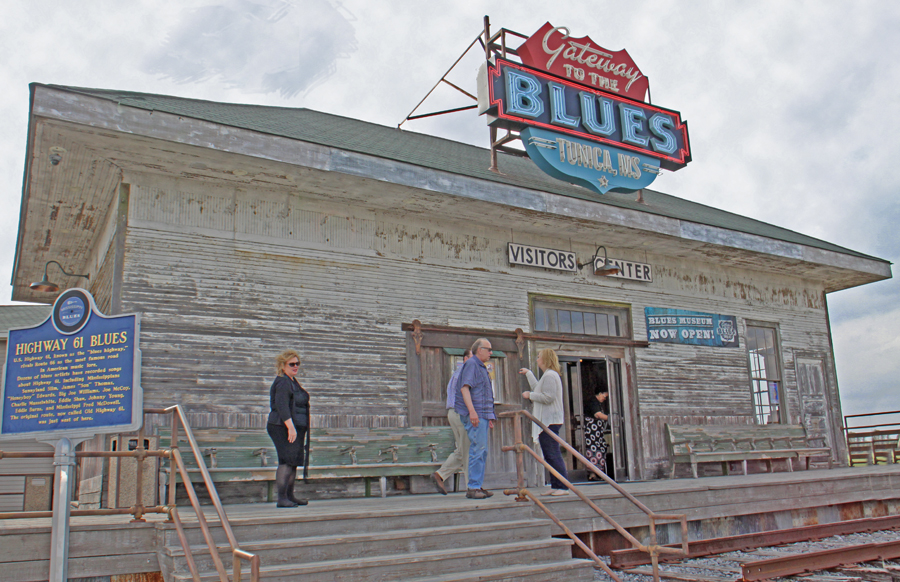 Mississippi Delta from the Delta Blues Museum to B.B. King Museum it's all about the Blues. Visit the Crossroads where Robert Johnson sold his soul to the Devil to play better guitar. And then visit his grave. Stay at Ground Zero in a refurbished cotton warehouse above a real old-time Jazz club.
Everybody knows Orlando but how about Orlando North AKA Seminole County, FL. Craft beer breweries abound. Enjoy kayaking and water fun at Wekiva Island by day, take a ghost tour or Brew Pub Pedal Tour at night. Visit Germany without the air fare when you dine at Willow Tree Café. Visit Goldsboro and learn about the second African American town in Florida and how it was lost.
Alton, IL has a Lincoln and Civil War Legacy Trail of 10 sites you do not want to miss. Lovejoy Monument on the Trail honors Elijah Lovejoy, a Presbyterian minister and abolitionist newspaper publisher who was murdered in Alton. The Ryder Building, now houses My Just Desserts, (You have to try their homemade pies.) The building was a courthouse; possibly where a jury acquitted the man accused of murdering Rev. Lovejoy. Life-sized statures of Lincoln and Stephen Douglas in the square tell of their famous debate in one of Lincoln's first political runs. Lincoln lost that election but the debates put him into the public view and paved the way for his successful run for the presidency in 1860. Another do-not-miss tour in Alton is the Ghost Tour. It is one of the most haunted places in the country.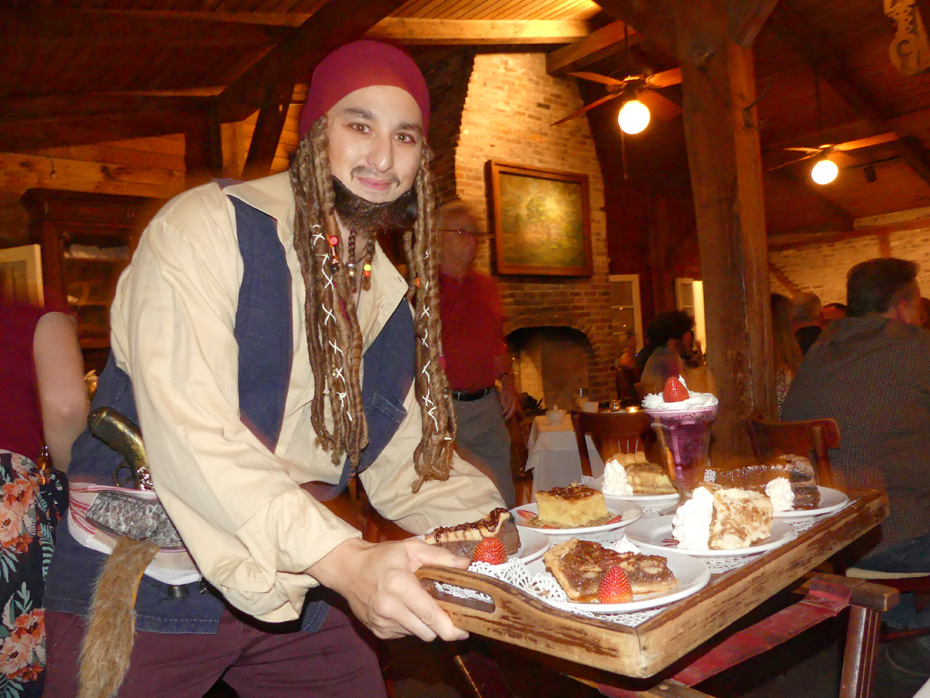 Lafayette, LA's blend of cultures makes it unique. Vermillionville historic village brings the culture to life with rescued buildings and reconstructions all staffed with knowwledgable docents. Atchafalaya Basin is the largest wetland and swamp in the United States. Get up close and personal with the Alligators and wild life with an airboat tour at Atchafalaya Basin Landing & Marina. Café Vermillionville, built around 1835, and Laura's II, featured on Anthony Bourdain's Show and the Travel Channel, will feed you local food. Buck and Johnny's Zydeco Breakfast in nearby Breau Bridge, the Crawfish Capital of the World, is held every Saturday morning from 8 to 11 where music and food mingle on the dance floor.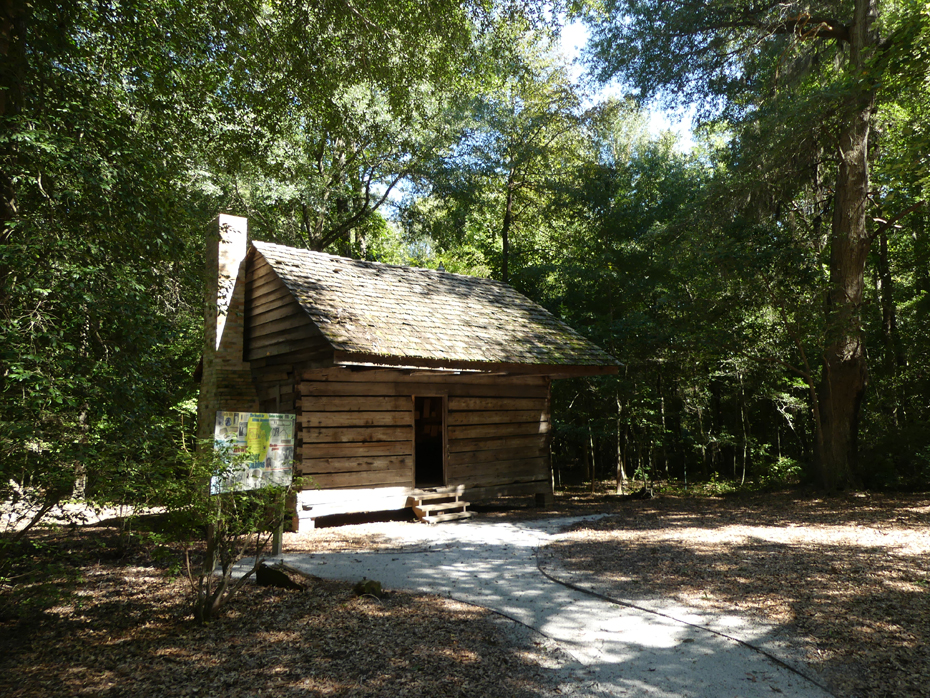 Florence, SC, the site of Florence Stockade, a Union prison camp so there are many artifacts from that at War Between the States Museum telling both sides of the story. Hewn Timber Cabins on the campus of Francis Marion University are almost 200 years old but so well preserved. Florence County Museum tells of some unusual events that happened here like the atomic bomb that was accidentally dropped on Mars Bluff community in 1958.. Ronald E. McNair Life History Center tells more about his life. He was the second African American astronaut to fly in space killed in the 1986 Challenger explosion. There is a stature and his gravesite here. Agri tourism is big also. Forest Lake Greenhouses began with a tiny lot back in 1989 and now have over three acres and eight greenhouses. The Little Fruit Farm has some prize dairy goats. Moore Farms Botanical Garden, founded in 2002 as the brainchild of South Carolina native Darla Moore, is unsurpassed as both a garden and an agricultural research facility. A man named Pearl Fryar is known worldwide for his unique topiary garden. Top Hat Special-Teas is the spot to enjoy High Tea daily. Wholly Smokin' is a treat for barbeque lovers. It's located in Florence's Restaurant Row that showcases many of downtown Florence's restaurants as well as some late night entertainment venues like The Dispensary perched high on the rooftop and with cocktails and live music. You can have pizza at Rebel Pie or lunch at Julia Belle's located in a big red barn at Pee Dee State Farmers Market and renown for home style Southern cooking. Hotel Florence is the place to stay combining history with modern amenities including Victor's, an upscale restaurant.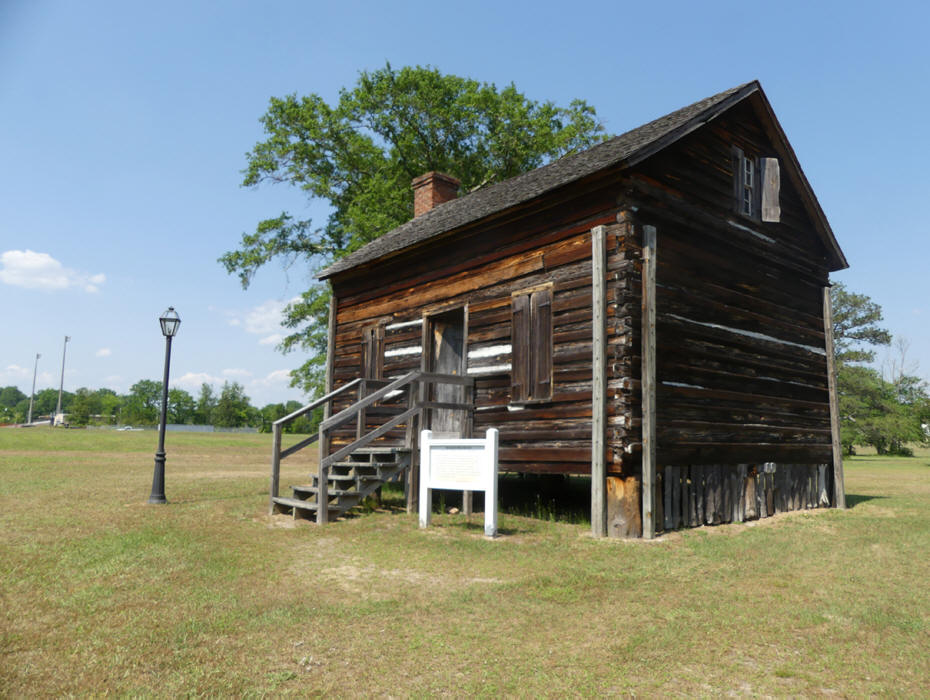 Camden, SC is South Carolina's oldest inland town and scene where much of the American Revolution played out. Historic Camden is a living history site and outdoor museum that tells its history. For more of that history visit Camden Archives & Museum Camden-Kershaw also the County Welcome Center. African American Cultural Center Tells about Black history. Boykin Community and Boykin Mill Pond takes you back in time with a gristmill, broom maker, and other craftspeople creating life's necessities as they were made in the 1800s. Sports fans can visit the Springdale Race and tour the steeplechase museum. Bloomsbury Inn is the perfect place to stay. Mary Boykin Chesnut stayed here when she wrote portions of Diary from Dixie. You won't go hungry. There are some unique eateries including The Catery, Mulberry Market Bake Shop, and for some stronger libations, Steeplechase Sports Bar & Grill.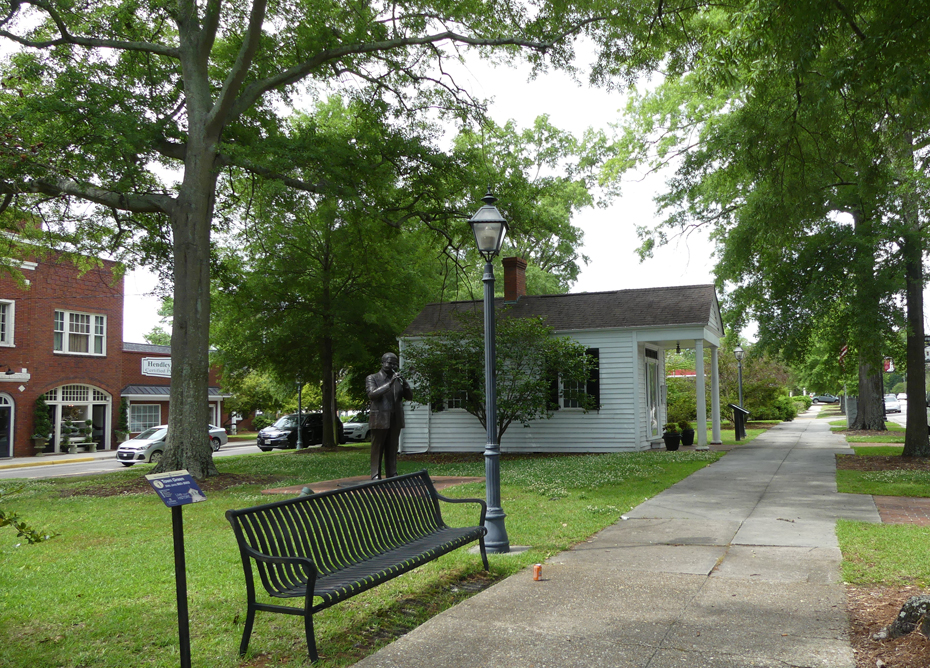 Cheraw, SC has been around since the American Revolution and has had plenty of time to perfect the visitor experience. Bargain hunters will be thrilled at the abundance of antique shops. There are historic sites like Lyceum Museum and Old St. David's Church. And a trail of local famed Jazz musician, Dizzy Gillespie sites. Cheraw State Park offers a choice of camping, RV sites or comfortable cabins. You can opt to play the championship golf course, fish, unwind in a kayak or canoe on Lake Juniper, or play volleyball, horseshoes or badminton. The more adventurous may want to hike or bike the wooded trails in hopes of spotting an endangered Red Cockaded Woodpecker. There are great restaurants. The Rivers Edge is famous not only for their home cooked food but for the Mennonite quilts on display and sold there
Big Cypress National Preserve often gets bypassed for Everglades National Park but Big Cypress is worth exploring. You'll find endangered Florida panthers and America crocodiles as well as lots of other wildlife. Loop Road is a haven for wildlife. At night point your flashlight over the water. The eerie red glow of cruising eyes tells you the daydreaming alligators recharged their solar batteries by day to morph into deadly killing machines at night. A 17-mile trip down washboard-style Turner River Road brings you to Bear Island, the area you are most likely to spot a Florida Panther. Keep your eyes peeled for the rare Ghost Orchid and the even more elusive skunk ape. There are several primitive campgrounds within Big Cypress.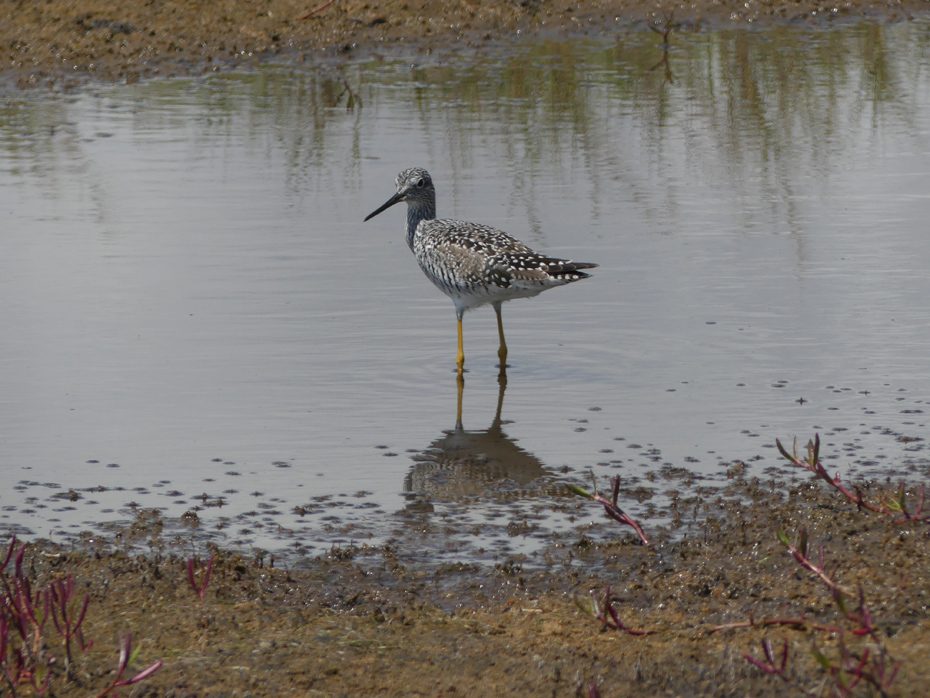 Merritt Island National Wildlife Refuge abuts Kennedy Space Center and Canaveral National Seashore . Being on the Atlantic flyway makes it a prime spot for birding. Look for Florida scrub jay (best chance of a sighting is Scrub Ridge Trail) and West Indian manatee (observation deck on Haulover Canal). Two of the best wildlife drives are Black Point Wildlife Drive and Bio Lab Road
There are so many more places I am longing to explore when it is safe to travel again. Meantime, memories are priceless.
.

We'd love your comments!