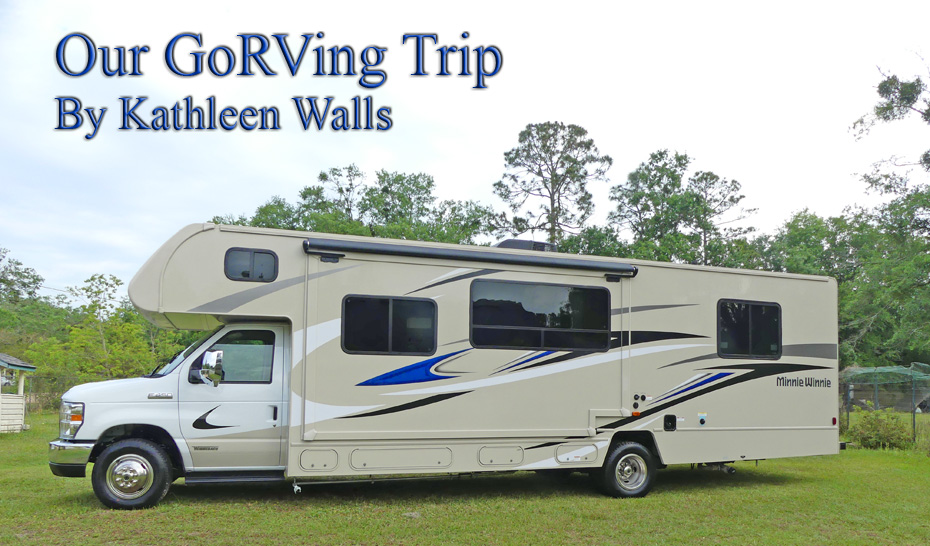 Published 4-20-2019

Our GoRVing trip around Florida went full bore. Not always smoothly because we had some strange technical bumps in the road. Since we nicknamed out Minnie Winnie "Ma Barker," we can blame our problems on the ghost of Fred Barker who must have become attached to Ma Barker. She was his mother after all. Well, maybe! Or maybe strange vibes affected the electronics on the road. I'll give you a quick rundown of our trip but there will be many more stories coming down the line about all the fascinating places.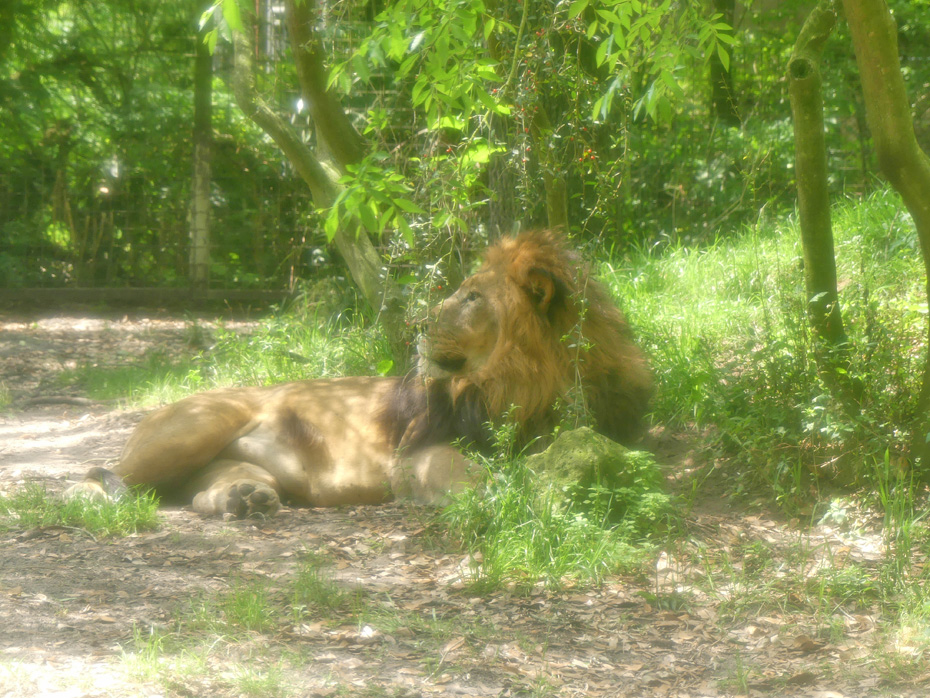 We started out Florida road trip before we picked up our RV. First stop, Jacksonville Zoo and Gardens. Couldn't get enough of the creatures great and small.
Our Sunset Cruise on the St. Johns River Taxi was fun even though it rained hard. The dark stormy sky provided some interesting pictures and the music of Darren Ronan kept us singing in the rain.
We spent Sunday and Monday exploring St. Augustine area. Anyone who has been there knows you just skim the surface in two day there but it was all the time we had. We managed to hit some of the hotspots by taking the trolley tour. With parking in high demand, the trolley is well worth the cost. Just parking fees alone would surpass that amount.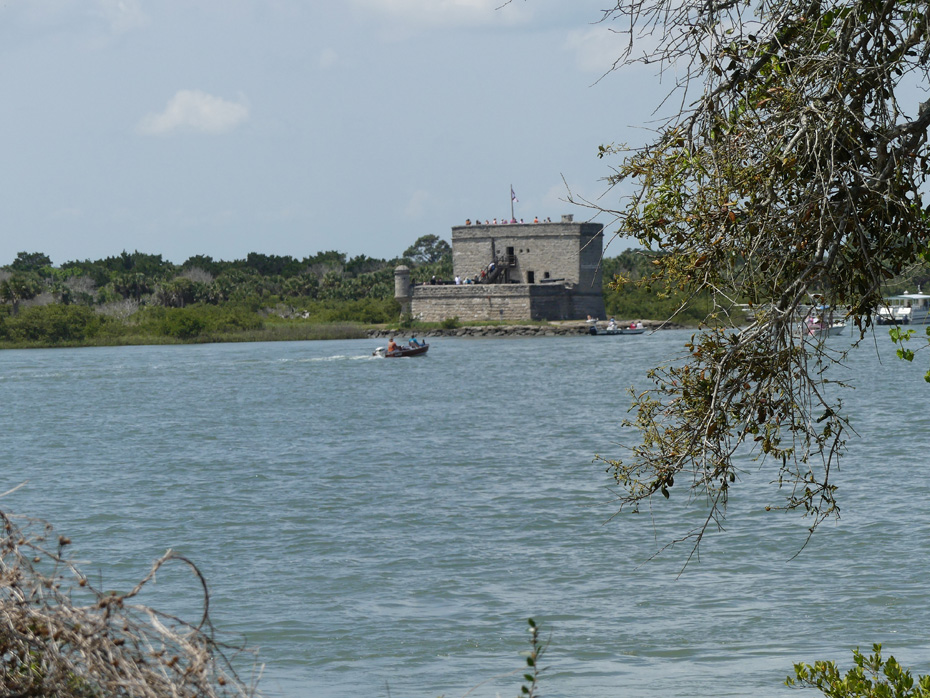 We toured ancient Castillo de San Marcos originally built to defend the city from pirate attacks and visited the Pirate and Treasure Museum for the pirates' side of the story. We had to visit Fort Matanzas National Monument. It's where the Spanish defeated the French and changed the course of history in Florida forever.
The Colonial Quarter that takes you from the 16th to the 18th century. The Fountain of Youth traces the oldest city's earliest citizens including Native Americans. Ripley's Believe it or Not Museum has both a fascinating history and a fun museum.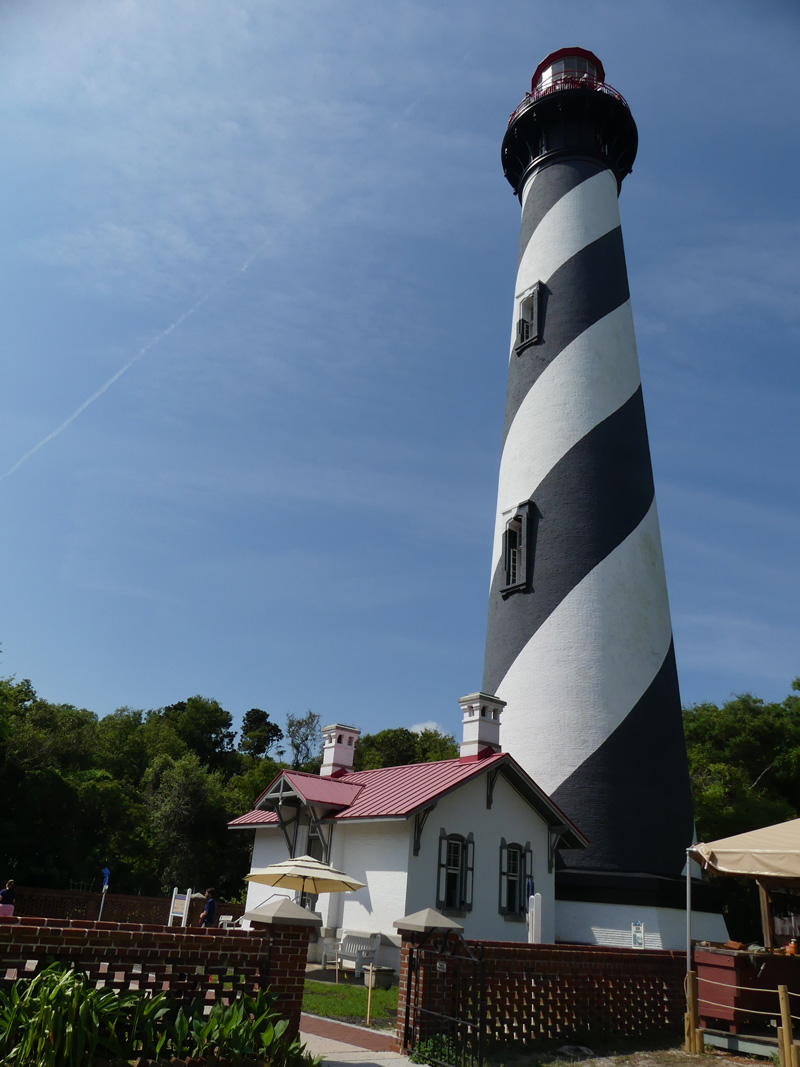 The Lighthouse combines history and haunting. We visited in the daytime for the history and returned at night for the haunting.
St. Augustine Alligator Farm is so much more than alligators. Wild birds love it for their rookery
Marineland is many things, an aquarium, an educational facility, and a historic treasure.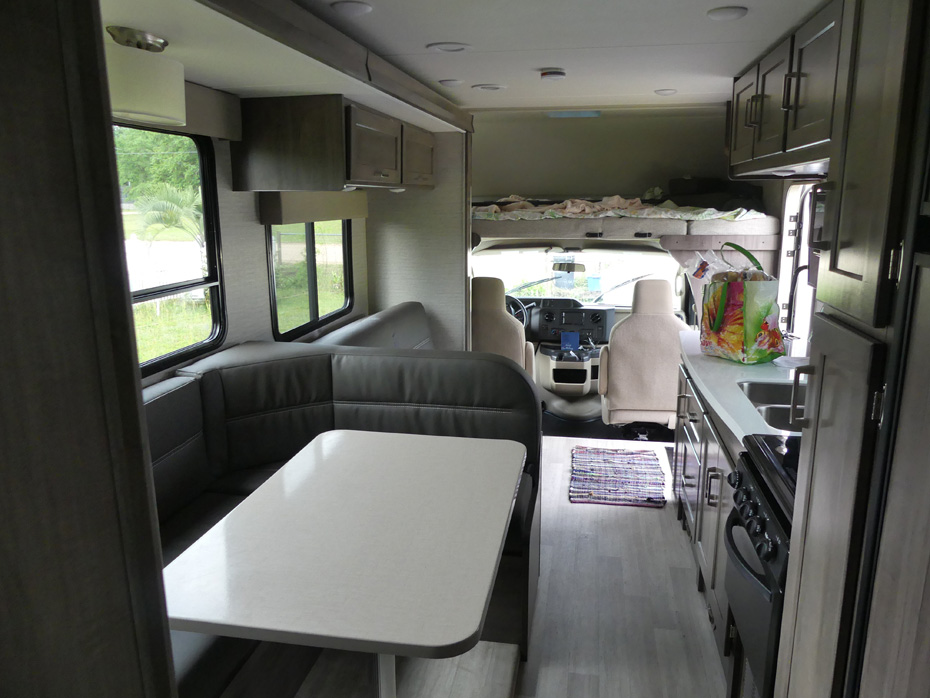 We picked up Minnie Winnie AKA Ma Barker at General RV in Orange Park, Florida. Dave, the manager, and Steve, who walked us through the setup and finer points of our RV, were wonderful. It's a beauty! There is everything you would expect in a small home; a queen bedroom, a huge bed over the cab, sofa bed and dinette set in a slideout to give us lots of room, two door fridge, two televisions and all other necessities. The slideout works with the push of a button. So does our awning complete with a row of led lights.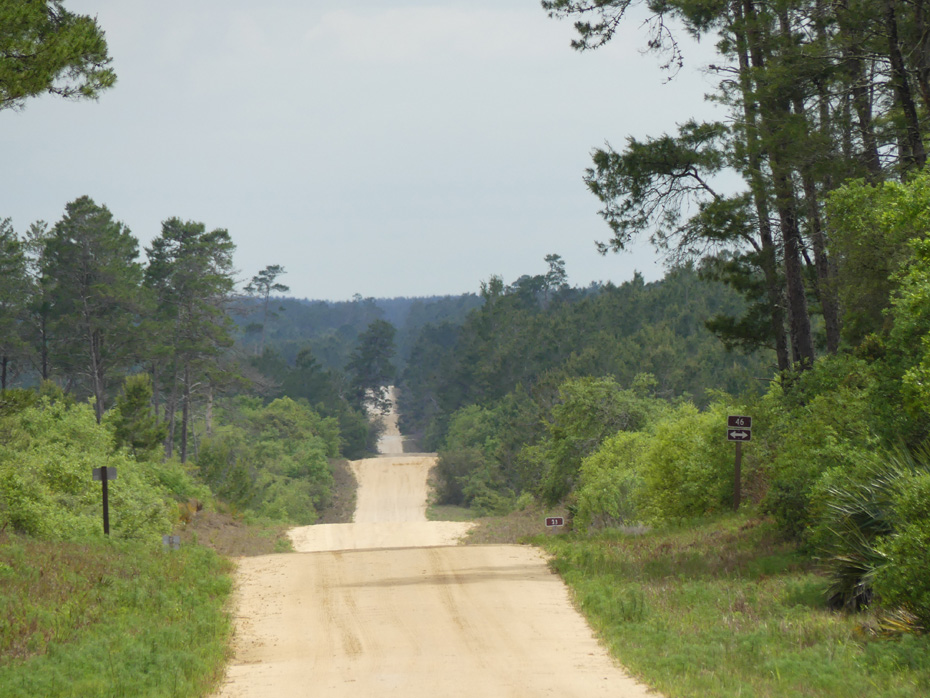 We loaded up Ma Barker on Monday and bright and early Tuesday morning we hit the road. First stop Elite Resorts in Ocala National Forest at Salt Springs.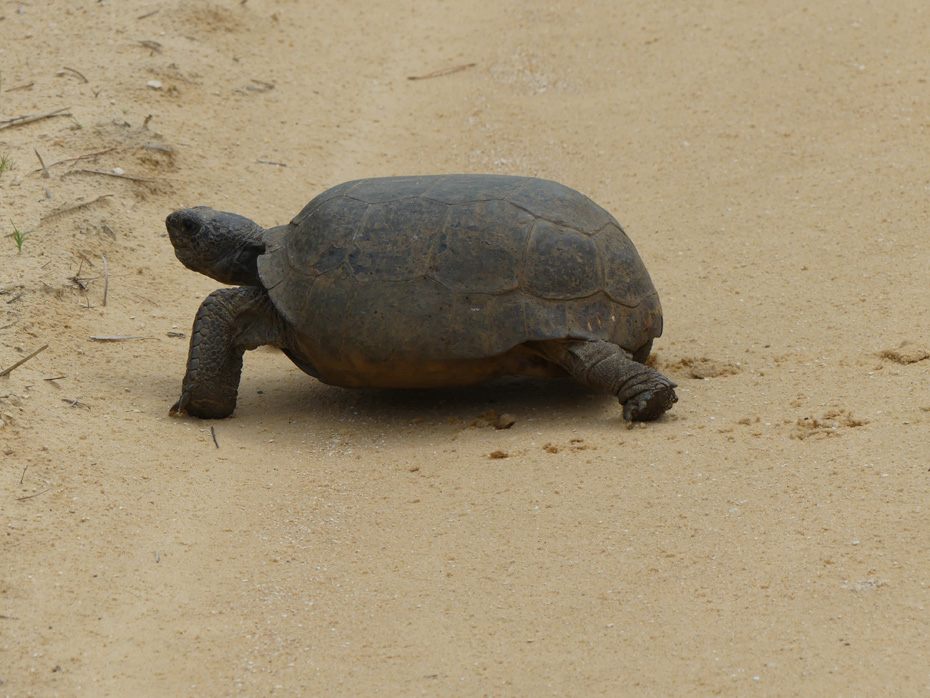 We set up quickly and went out in search of bear or any other wildlife. We headed down one of the many dirt forest roads in the forest. All the bears hid somewhere in the scrub when they heard us coming in my little Chevy Spark. We brought Sparky along as we couldn't possibly take Ma Barker down the loose, sandy, forest roads. We did avoid getting bogged down. Just bearly (pun intended). We spotted a frisky gopher turtle scurrying along the road. We saw a few wild turkeys, some squirrels, and lots of saw palmetto. We stopped for a few minutes at Juniper Springs and saw the springs and the water wheel.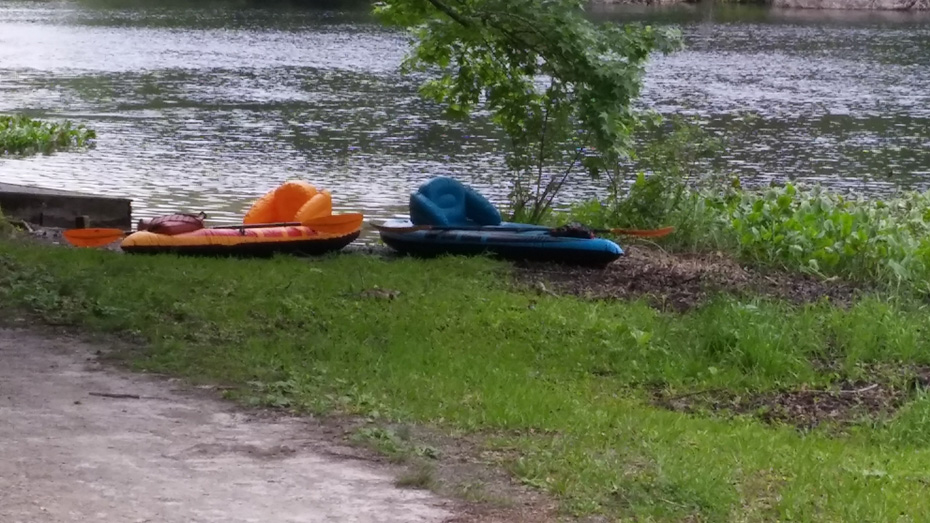 Our big adventure for the day was paddling our inflatable kayaks down alligator infested Alexander Springs Creek. The water flows out of Alexander Springs so there is a slight current paddling in. We saw a lot of anhingas and other water birds including a limpet. Some friendly squirrels posed for us just off the beach under the moss covered oak trees.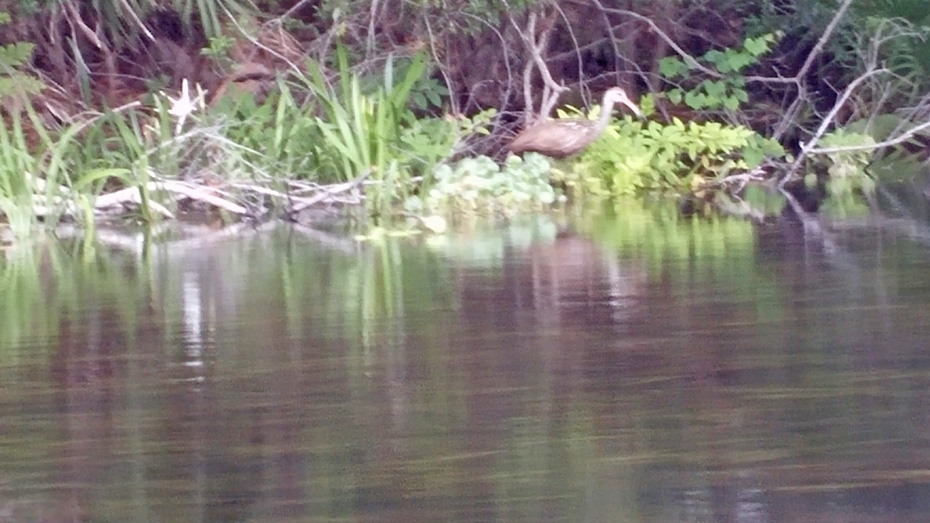 Back to the RV for a grilled steak, baked potatoes and carrots and a restful night.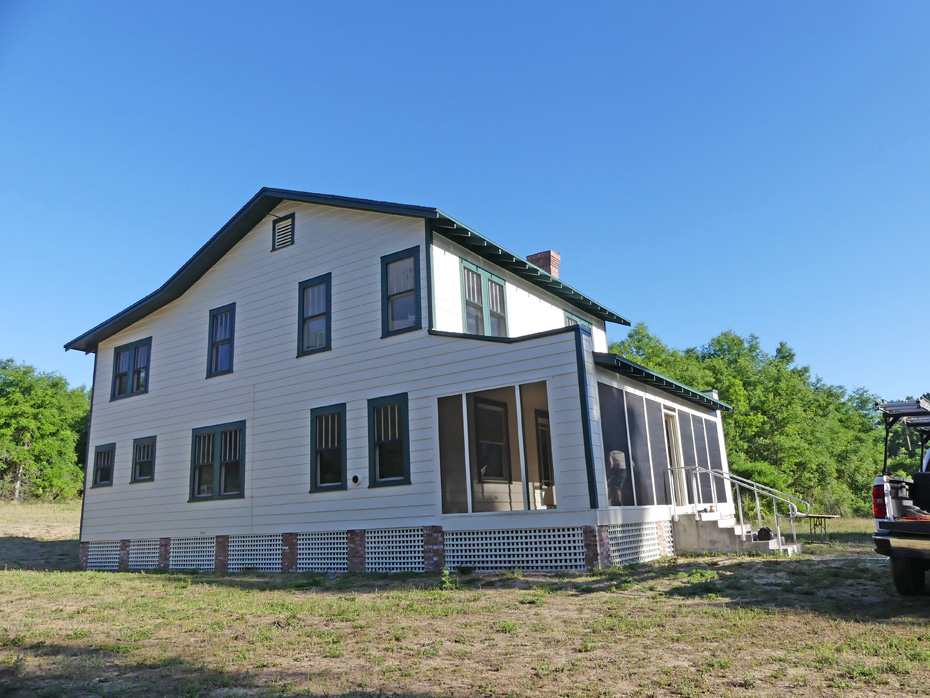 Wednesday morning we were up early and headed in to meet Ashley Dobbs, our Ocala/Marion visitors center contact. First stop was a special tour at Ma Barker's house. It's a brand new attraction although the house is original dating back to the days of the Barker shootout.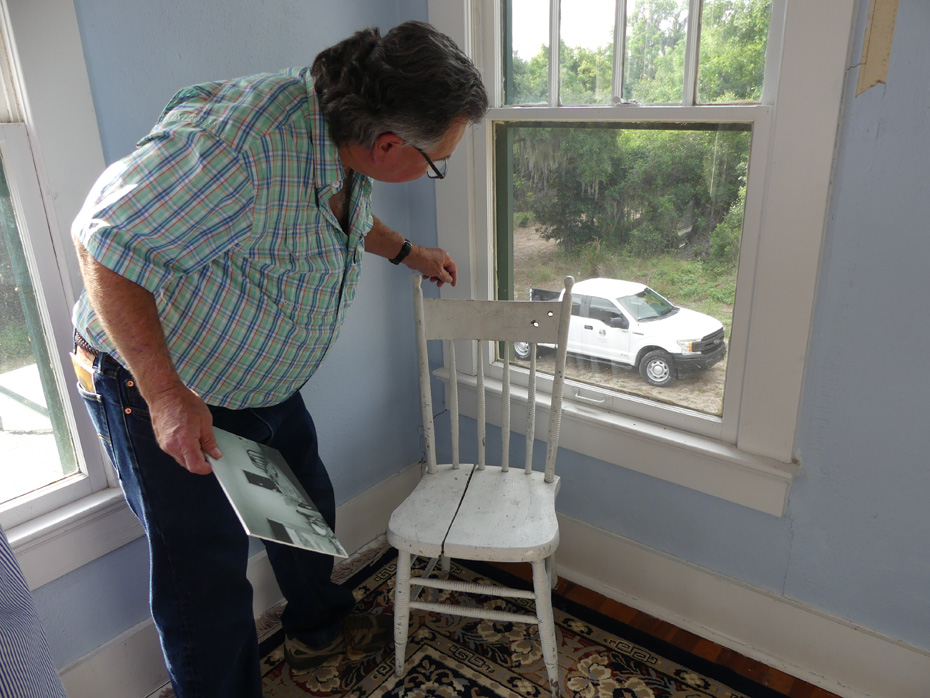 The bullet holes are still in the house as is much of the original furniture. The county moved it from across Lake Weir to this side of the lake on a floating barge. Dunellen's Mayor Burns and his wife joined us and our guide, Greg.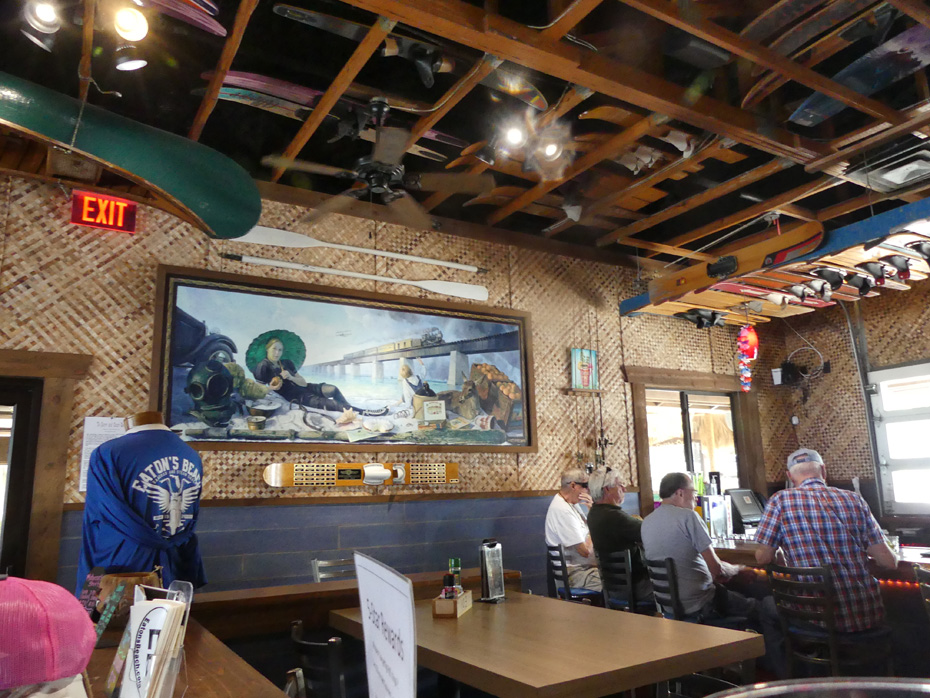 Then lunch at Eaton's Beach. It is a really neat spot on the beach at Lake Weir. Food is unique; a blend of Florida and Louisiana called Florisiana. Naturally, I had shrimp.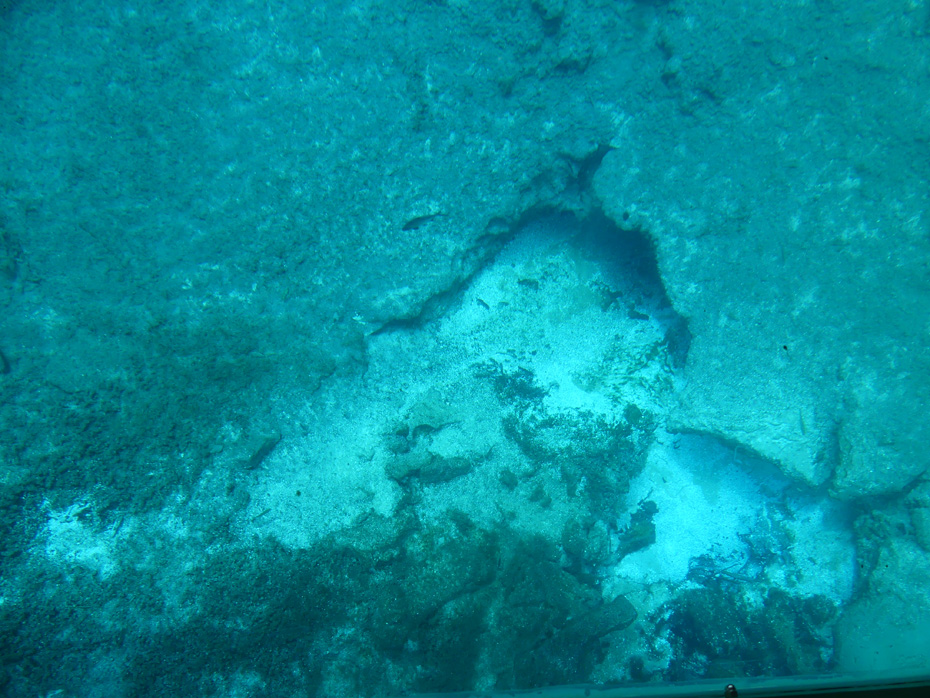 Our next stop was the iconic Silver Springs, now a state park but a longtime Florida attraction. The glass bottom boat takes you into a watery wonderland beneath the crystal clear spring.
Our Thursday morning started with the unusual. The Canyon is something you never expect to find in Florida, a wild land filled with springs, trails, ziplines, horses and trails to rid them, caves, and most unique, limestone canyons formed when the limestone was mined at the turn of the 19th century. Ben and Clay were terrific guides. Tracy, the owner, has some priceless relics dating to the 2nd Seminole War.
We enjoyed lunch at Sayulita Taqueria. It's a new foodie hotspot in Ocala. I had a great quesadilla. Deb tried the tacos.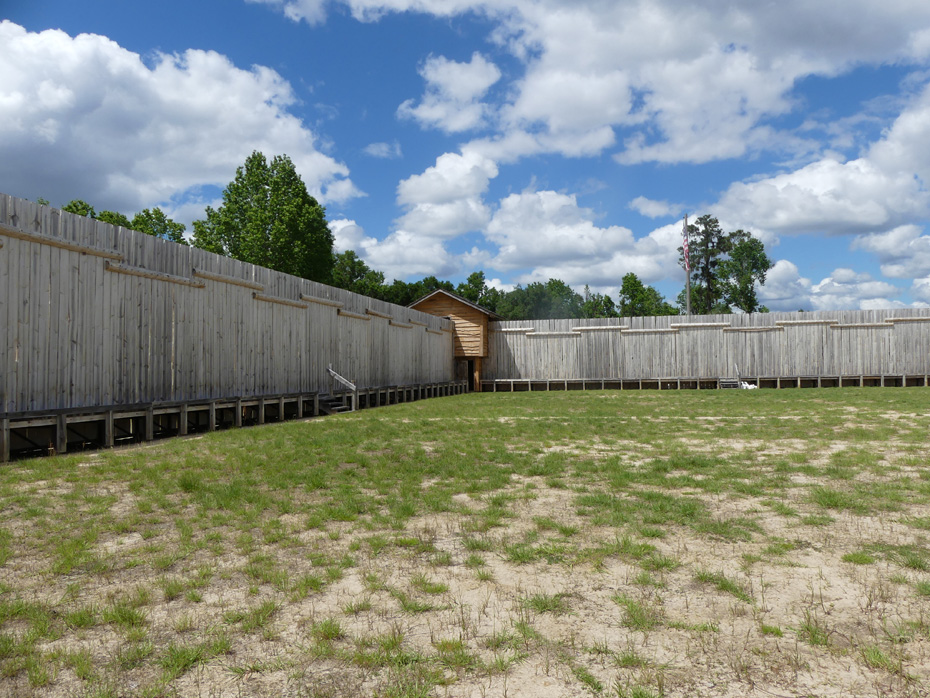 Then to paraphrase an old Bobby Hicks song, "towards Fort King we did ride." Fort King is a recreation of the original fort built to protect early settlers from Seminoles and visa versa. It didn't work so well as the Seminoles burned the first fort to the ground. This recreation and the video recreate a time where we did not treat the Seminole fairly.
We moved on to Nature's Resort, a Good Sam Campground in Homosassa with everything a traveler could want. Our Citrus County host, Miles Saunders, met us for lunch at Margaritaville Grill. Good food, great music and nice atmosphere. We returned again for dinner.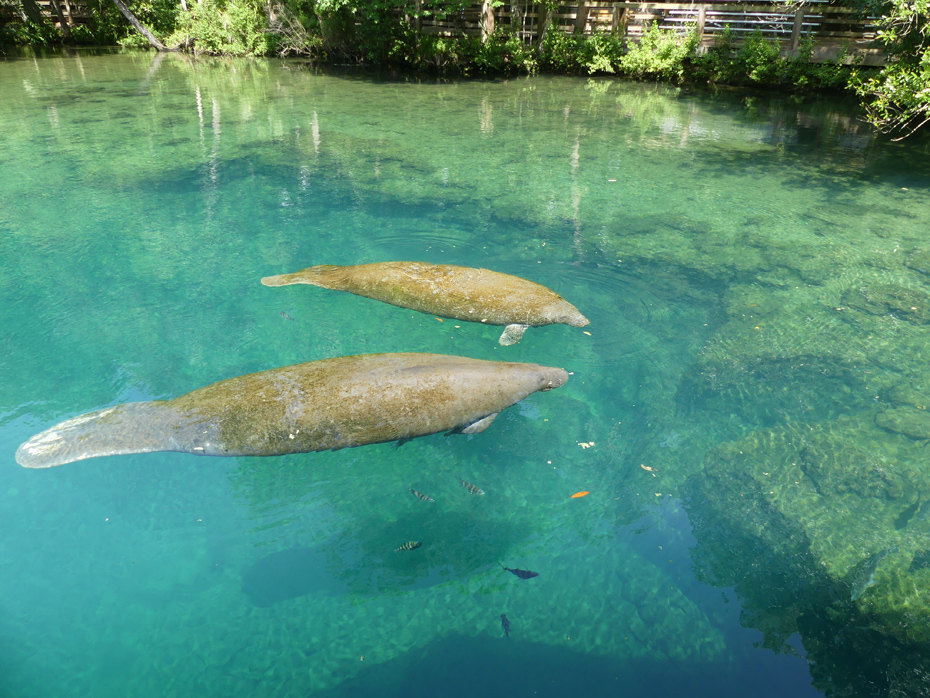 Homossasa State Park is unusual for a state park as it is almost a zoo. The big treat there are the manatees but there is a lot more.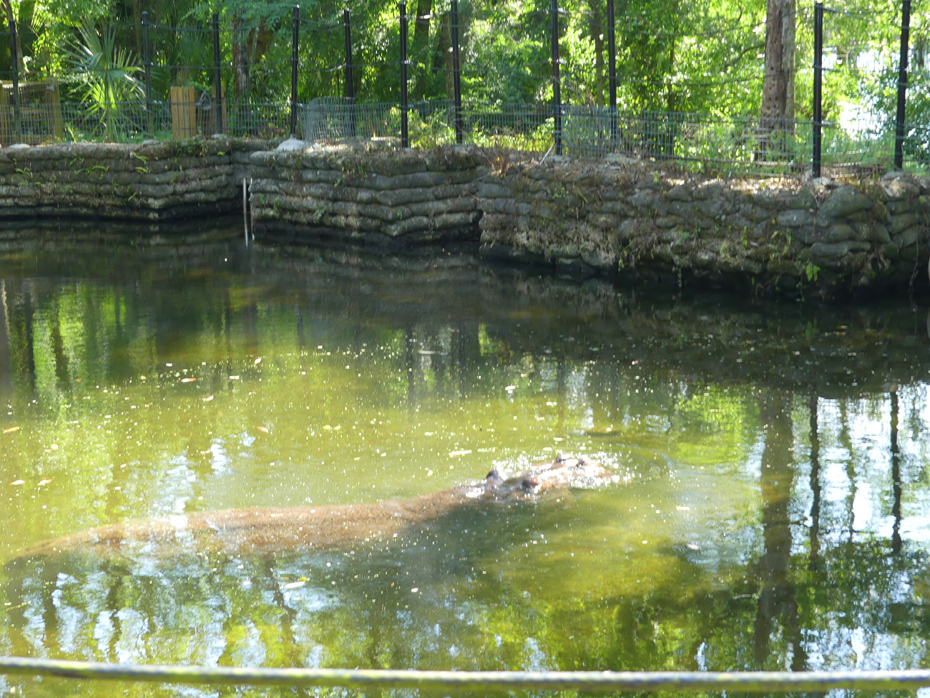 Lu, originally Lucifer, at age 59 is the oldest hippo in the country, possibly the world. There are lots of other wildlife there but all the others are native to Florida. In another story, I'll tell you how Lu came to be there amid all the natives.
Seafood Sellers had a Louisiana flair to its food. Po Boys, jumbalia and crawfish were on the menu.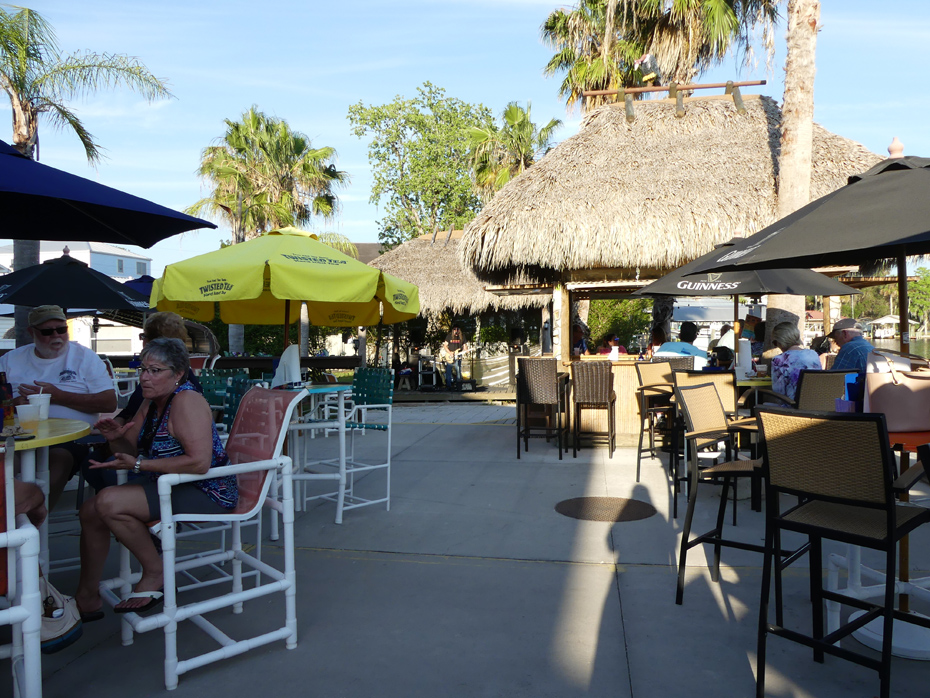 Seagrass Waterfront was another of our dining choices. Tiki hut, musician, waterfront and great food what more can you ask from a restaurant.
Our Swim with Manatees Tour at River Ventures was an adventure. I couldn't get into the water too much as my mask seemed to want to drown me but I saw enough to be thrilled. Even though it was off season for the Mantees—they return to the gulf in warm weather—we still saw many more than we expected. Captain Laura and out guide, Jon P, were helpful and knowledgeable.
We had another run on those lively waters with Captain Greg on Ozello Boat Tours. So fun.
Our next stop took us into the wilds of Big Cypress Swamp to Burns Lake Campground. Here unlike the more crowded and closer packed resorts will many amenities where we had camped there were few campers here. In fact the last night, we were the only camper in the campground. Perfect place for a campfire cooked dinner and some tasty some-mores.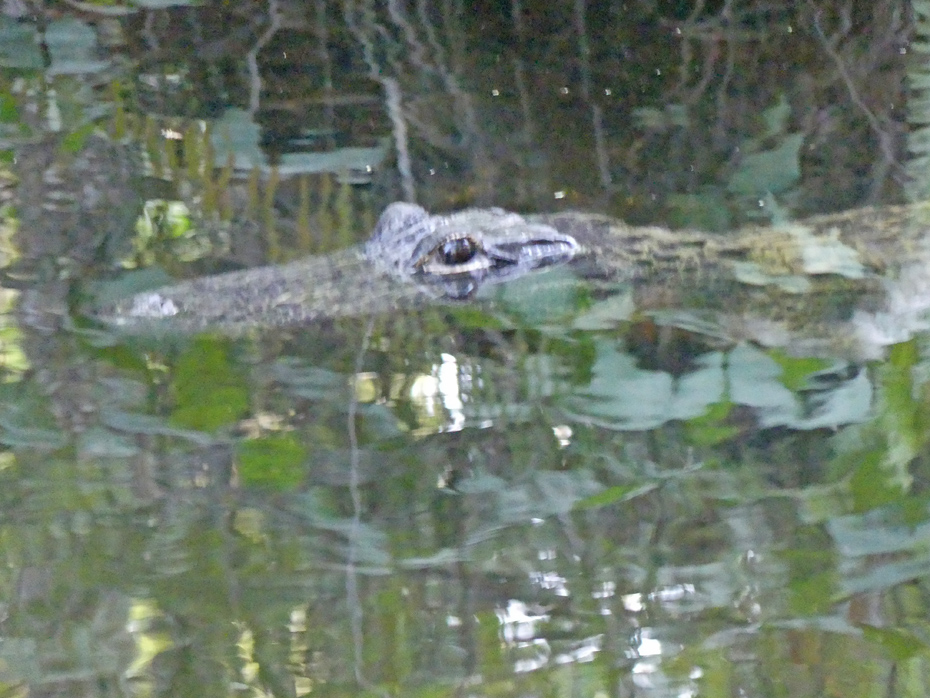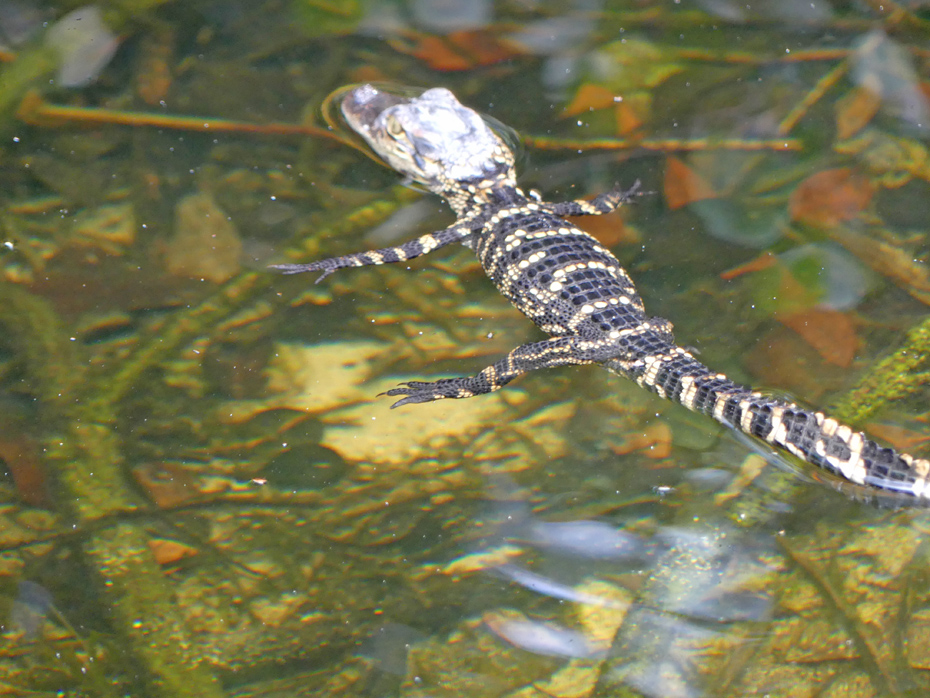 Our first adventure was driving Loop Road where we encountered many alligators, both big guys and babies, and wading birds.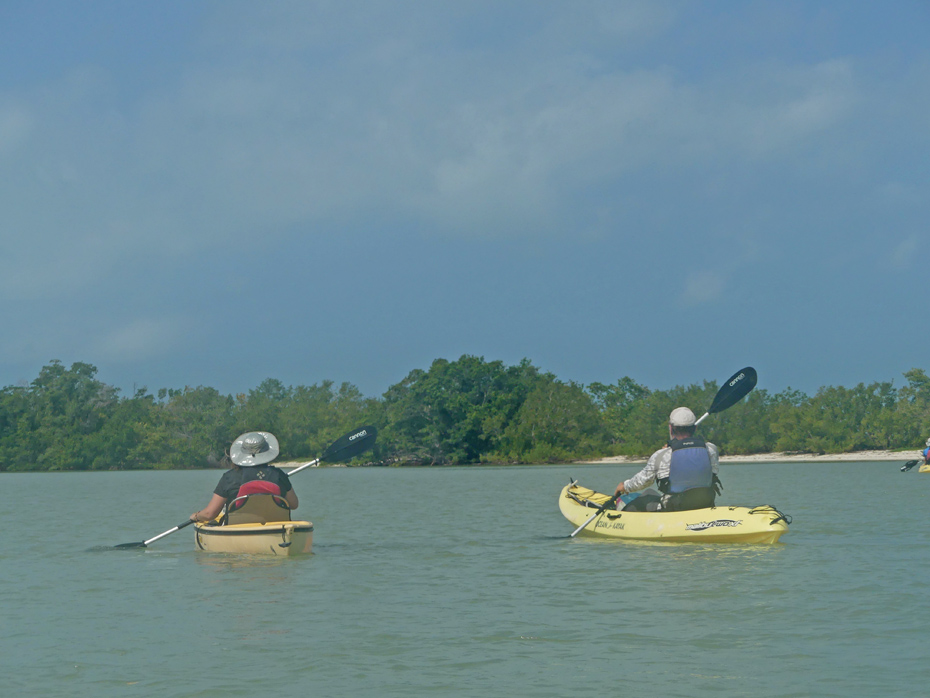 Next day, we drove to Chokoloskee and boarded Captain Don's pontoon for an Everglades Area Tours. The tour included the boat ride to Pavilion Point in the Ten Thousand Islands then we landed and boarded our kayaks for a closer excursion into the gulf. They also offers an exciting kayak only tour.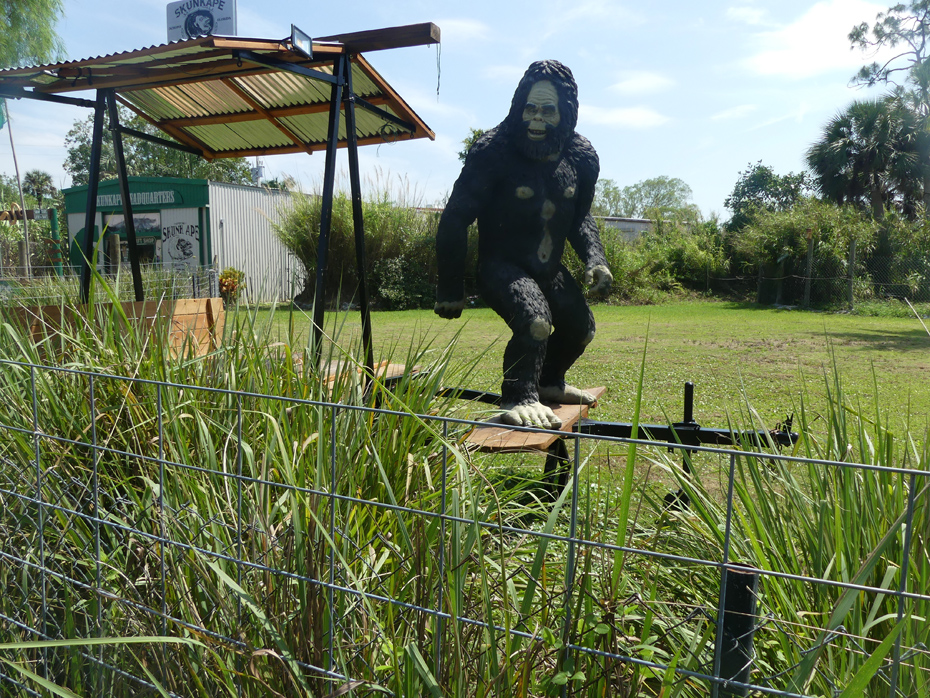 Enroute back to the campsite, we made a quick stop at the Skunk Ape Headquarters to see if anyone had gotten up close and personal with the smelly primate lately. Unfortunate no one had managed a photo yet.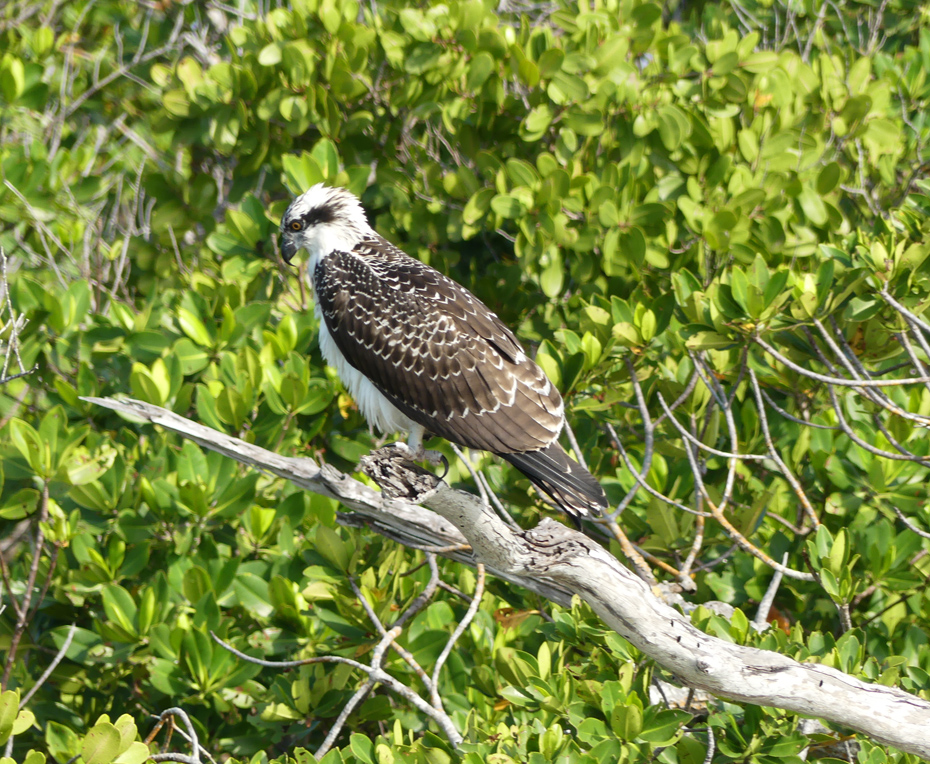 We had to take a run down Turner Road to search for that elusive panther. We saw lots of birds and alligators but no big cat.
For our next stop, we tried out a different type of camping, glamping at Headwaters Jupiter, an Eco Retreat on the Loxahatchee River. You would not believe how comfortable residing in three recycled shipping container can be.
We explored neighboring Martin County. Unlike most beachfront Florida cities, there are no high-rises blocking the beach. So much to explore here. Port Salerno Ghost Tours with Patricia and Patrick Mesmer tell of the area's bloody history and put you in touch with the spirits that still reside there.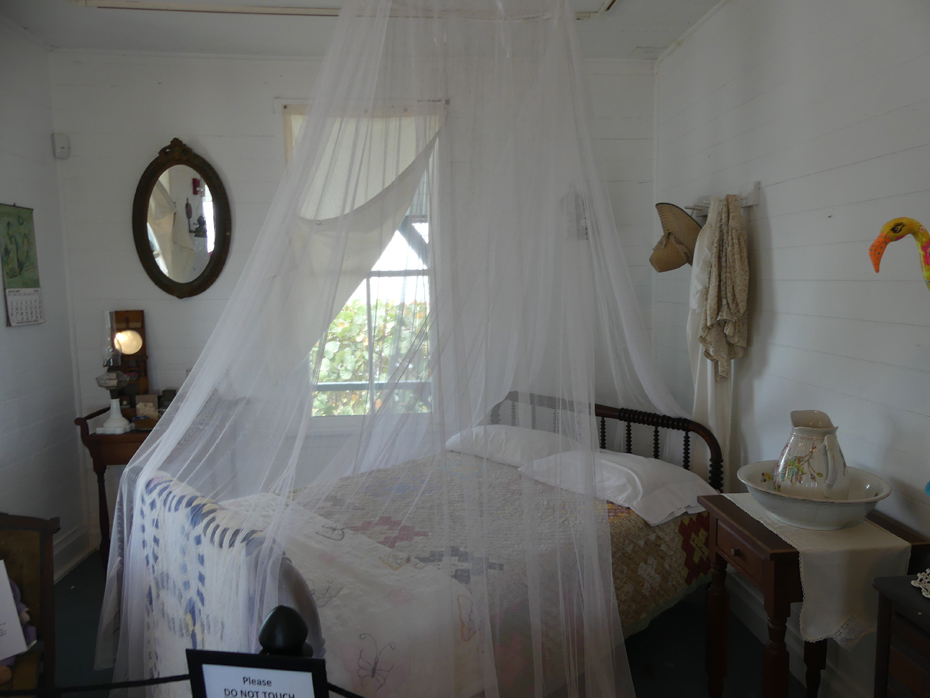 We visited two very different houses, Mansion at Tuckahoe and the tiny House of Refuge.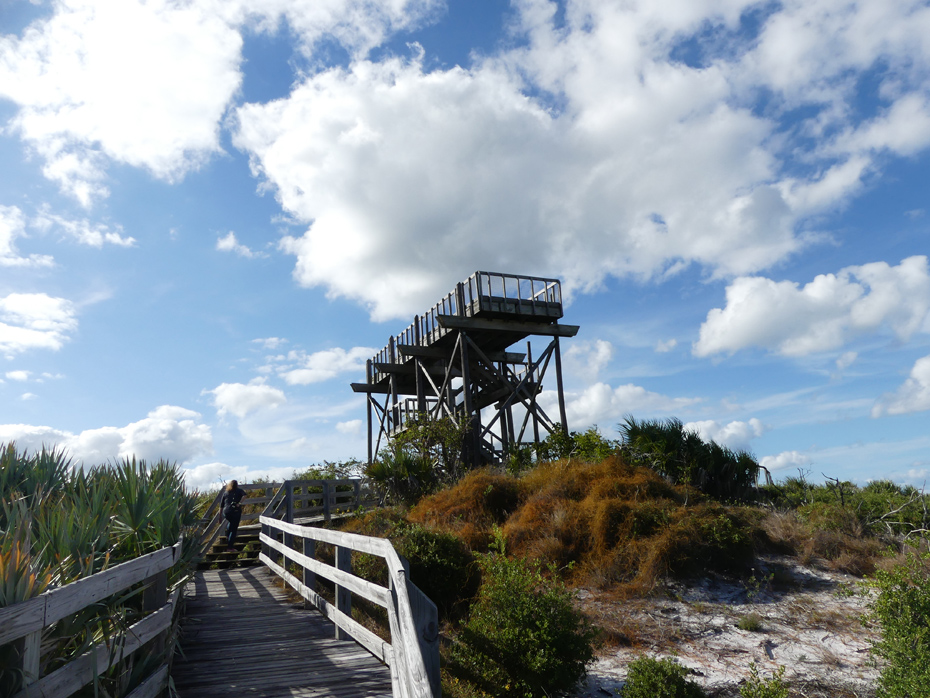 Jonathan Dickerson State Park has an observation tour that lets you see from Indian River to the ocean. We met two momma sandhill cranes and their babies who seemed to have no fear of humans. Had we been RVing instead of glamping, this would have been our choice of campgrounds.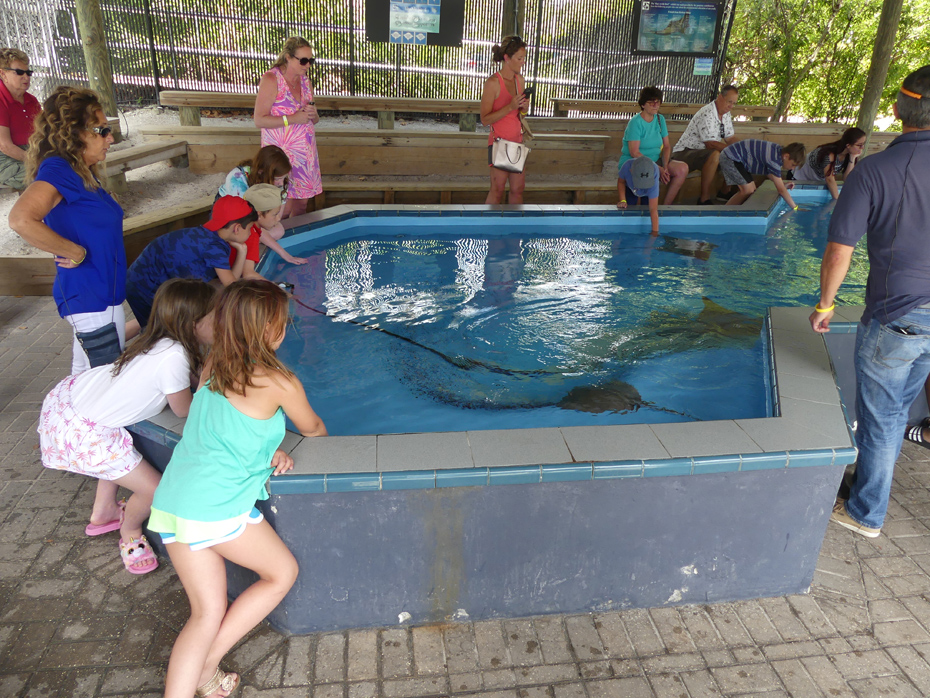 Florida Oceanographic Society is the perfect mix of education and entertainment about all creatures inhabiting the Atlantic. Their residents range from stingrays to sharks and provided a relaxing retreat.
Elliott Museum took us in a more technical environment showcasing the inventions of Sterling Elliott. From bicycles to autos plus lots of Americana.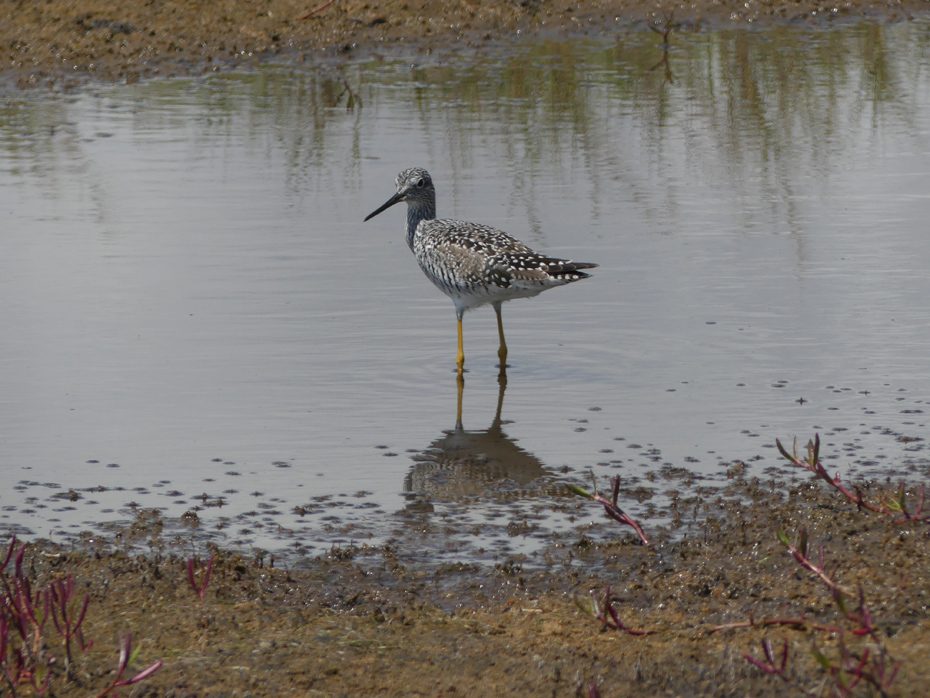 Heading for home, we made a quick stop at Merritt Island National Wildlife Reserve. We didnlt have much tiome but we did see a lot of beautiful birds.
Being hungry, we had to stop at world famous Dixie Crossroads and sample their special, rock shrimp.
Our next stop took us in a more spiritual direction. We visited Cassadage Spiritualist Camp. So many people view mediums as charlatans at carnivals. Here you learn a completely different version. It is an authentic religious community with less dogma and more proof than most other religions. Their Fairy Trail is a delight.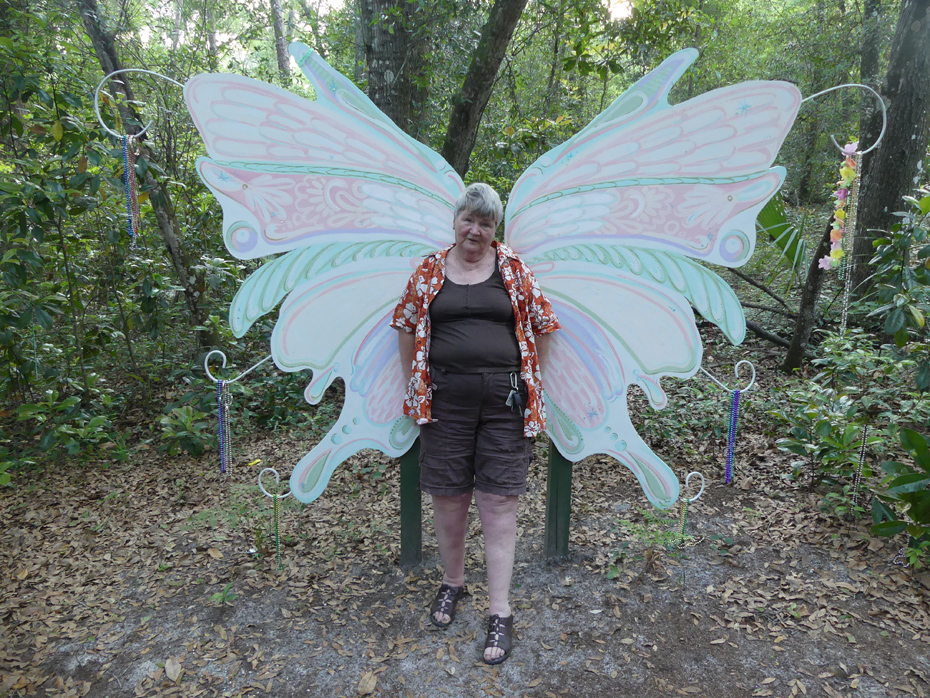 All good things come to an end but there will be many more stories generated by this fantastic trip.
We'd love your comments!