Published 10-4-2019
Georgia, named in honor of King George II, was the 13th of the 13 colonies and was founded in 1733. When the ship Anne landed the 120 colonists on the shore of the Savannah River, at the foot of a 45-foot bluff, founder James Oglethorpe brought with him the plans for the city with the river as the northern boundary. The city had a grid of wide streets and 24 squares, 22 still exist and many retain their original charm with cobblestone streets, moss draped trees and historic architectural styles. visitsavannah.com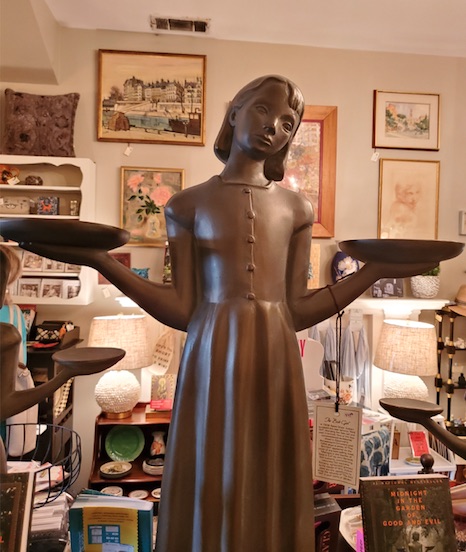 Savannah is the quintessential southern city, full of charm, history, mystery and a haunting beauty. Each square is unique and the distance between them is less than a 10-minute meander. While the city is walkable the touring options are numerous. Visitors can select from guided walking tours, freedom trail walks, carriage tours, riverboat cruises and the highly recommended 15-stop narrated Old Town Trolley tours. The filming of Forrest Gump jettisoned Savannah into the film industry and movie tours are available. Evening ghost tours are offered of this, America's Most Haunted City, that include Jones Street, believed to be one of America's most haunted streets. trolleytours.com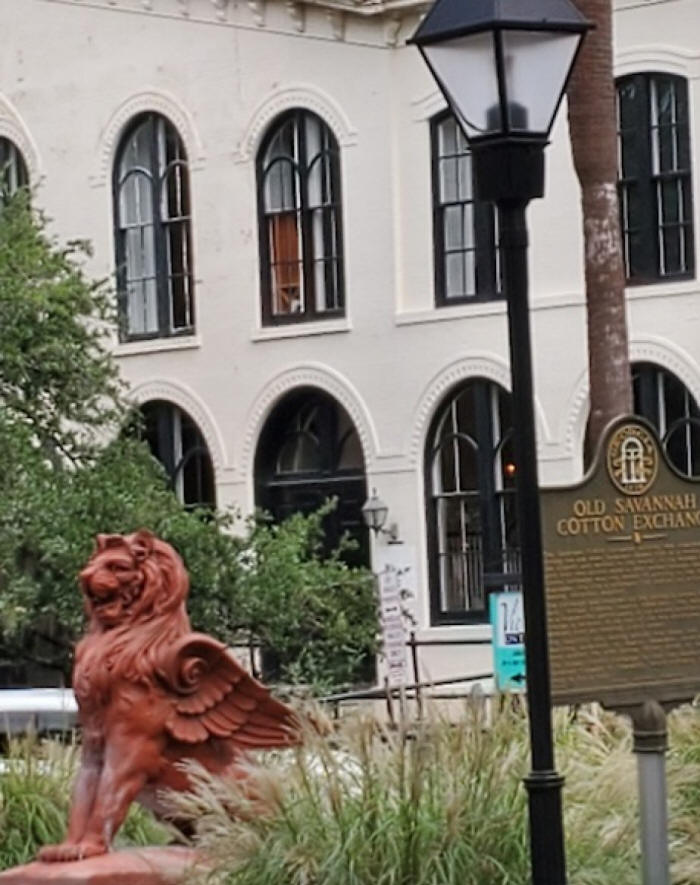 The presence of people of African descent deeply impacted the city's history and shaped all aspects of its culture. Oglethorpe forbid slavery in the colony in 1733 but slaves from other colonies were used to build the city and slaves were sold there in the 1740s. The institution was legalized in 1750. Slaves were purchased by the city for municipal projects and a common practice was the hiring out of slaves by owners to collect their wages. In 1830 a captured slave ship wound up in Savannah and 51 of the captives were taken into city custody as laborers and as late as 1864 Savannah paid $225.00 for an enslaved male worker.
| | |
| --- | --- |
| | |

It must be noted that free African Americans also lived in Savannah and records indicate that in 1860 there were 705 free blacks in the city. Two surviving churches attest to the importance of religion as a preserver and promoter of culture for the free and enslaved. Virginia slave George Liele was sold south and preached to slaves on Brampton Plantation. He was freed and ordained (1775) and organized a black congregation in 1773 as First African Baptist Church, one of the oldest churches in North America. Liele sided with the British and after the Revolution he left with them and headed to Jamaica.

The 1802 Second African Baptist Church was founded by Andrew Bryan. The first church burned down and was rebuilt in 1925 by congregants and features the original benches and pulpit. From the steps of the church, in 1864, General Sherman read the Emancipation Proclamation and proclaimed that "40 acres and a mule" would be given to the area's newly freed enslaved. M. L. King, Jr. initially gave his "I Have a Dream" speech here prior to the March on Washington. Bryan is buried in the 1700 Laurel Grove Cemetery




The Owens-Thomas House and Urban Slave Quarters is a must-see because it is one of the premiere examples of Regency architecture in the country and it features an, intact, original slave quarters with America's largest indigo span of slave-painted haint blue paint to ward off evil spirits. The 1819 mansion is listed on the National Register. The family's fortune was from banking and slave trading and the home is furnished with decorative items dating from 1750 to 1830. The slave quarters' tour includes a video, artifacts, room settings and interpretive panels. Guided tours interpret both the individual lives of the family and the enslaved. The garden replicates an English Parterre Garden.


The oft overlooked Haitian Monument memorializes the 1779 journey of over 500 free "Chasseurs Volontaires" from Saint Domingue, now Haiti, to free Savannah from the British in the American Revolution. They were the largest unit of African descended soldiers in that war. The drummer boy represents drummer Henri Christophe who later became a leader in the Haitian Revolution and one of the first heads of state of African descent in this Hemisphere.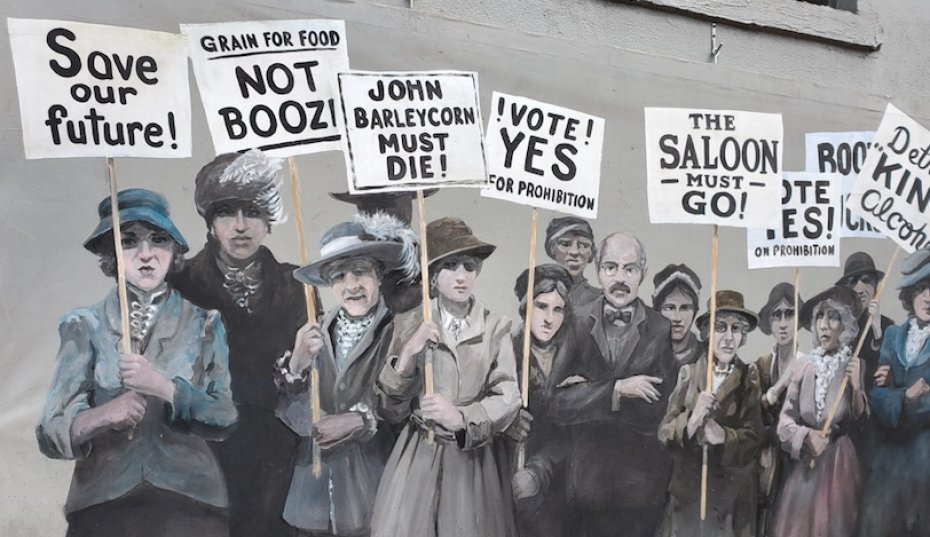 A new attraction, The American Prohibition Museum, presents an outstanding snapshot of an era through deft use of dioramas, immersive activities, videos and artifacts. While there you can visit a speakeasy, dance in a club, have your picture taken with Capone and drink a 1920s cocktail. A display is dedicated to the impact of African Americans on the Jazz Age. americanprohibitionmuseum.com



Three Greek brothers established Leopold's Ice Cream, a century old Savannah institution, at a streetcar intersection with the goal of serving only the finest ice cream. Now located in downtown Savannah, they have never wavered in their commitment to serve only the freshest, most unique, ice cream and other treats. The store is family friendly and features the original black marble soda fountain and wooden back bar. Stop in for a taste of their most popular flavor, tutti-frutti, and you will understand Leopold's legendary status. leopoldsicecream.com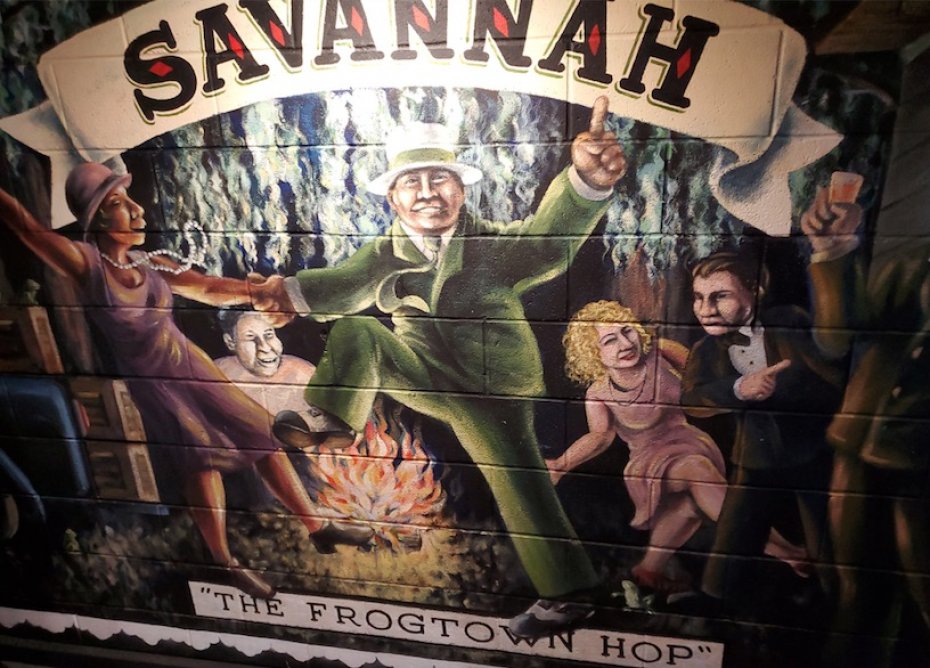 For more Savannah stories click here and here

Renee Gordon has written a weekly travel column for the Philadelphia Sun Newspaper for the past fifteen years and has published articles on local, national and international travel in numerous publications. Her columns focus on cultural, historic and heritage tourism and her areas of specialization are sites and attractions related to African American and African Diaspora history. Renee has been a guest radio commentator on various aspects of tourism and appeared in a documentary, "The Red Summer of 1919". As an educator for thirty years she was an English teacher, event and meeting planner, served as an educational consultant and intern-teacher mentor. She contributed to textbooks on women's history and classroom management and has facilitated workshops on both subjects. Renee considers herself a "missionary journalist" and as such she continues to promote heritage and sustainable tourism.
2013 Recipient of African Diaspora World Tourism Flame Keeper in Media Award for Travel Writing
Affiliations
IABTW- International Association of Black Travel Writers
PBJ - Progressive Black Journalists
We'd love your comments!
Connect with us on:
American Roads and
Global Highways has so many great articles you
may want to search it for your favorite places
or new exciting destinations.