Walking with Patsy Cline
by Kathleen Walls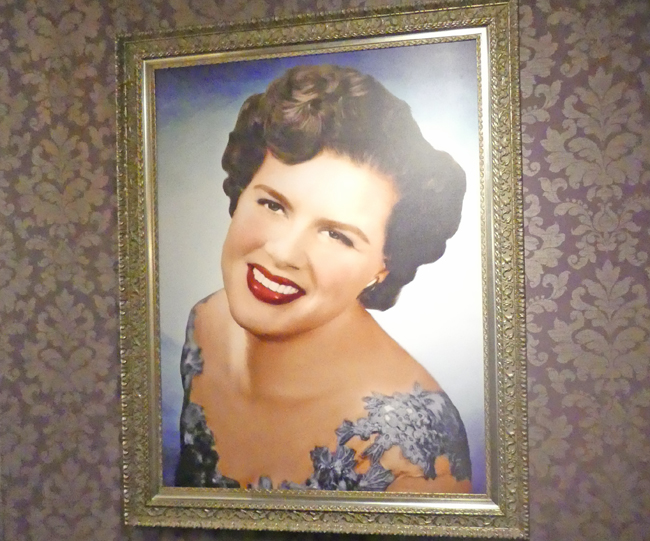 I saw Patsy Cline last night. Well, she looked like Patsy Cline. She talked like Patsy Cline. And boy, did she sing like Patsy Cline! Actually, it was Gail Bliss performing in the fantastic A Closer Walk with Patsy Cline at Jacksonville's Alhambra Theatre and Dining.
| | |
| --- | --- |
| | |
| Newpaper clipping of Patsy Cline's early appearances before she changed her name. | Patsy Cline with Jimmy Dean and Dale Turner probabaly 1954 |
Gail Bliss portrays Patsy Cline from age 14, when the exuberant teenager begs for a chance to sing for free at her local Winchester radio station, WINC. Bliss follows Cline's rocky career until her death at age 30. Bliss tells both the personal and professional triumphs and failures mainly in song. Ranging from cline's own classics like "Crazy Dreams," "Walking After Midnight," "I Fall to Pieces," to jazzy numbers like "Won't You Come Home Bill Bailey." Patsy Cine was a true Country Music legend but her songs crossed genre lines. She was one of the first Country artists to gain fame as a crossover singer in Pop. Her "I Fall to Pieces" made the Billboard Pop Chart at number 12. "She's Got You" was a Country Music number one and hit the pop charts as number 14. "Crazy," written by Willie Nelson, reached number two on the country charts and after her death it has become the number one jukebox hit of all-time.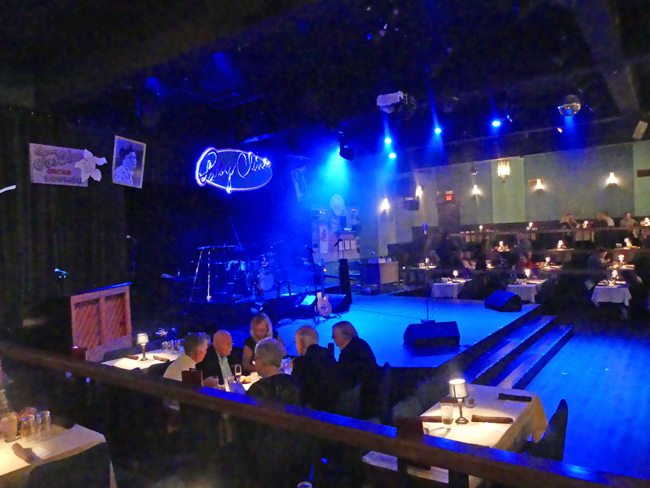 Bliss is equally believable as the edgy teenager and the polished performer who plays Carnage Hall. The play moves along with support from a superb back-up person and a versatile band. Much of the story is told from the viewpoint of Little-Big Man, the narrator at radio station WINC, played by Dan Embree. He also does an excellent job as Opry comedian and Las Vegas stand-up comic.
I don't want to put in a spoiler, so I won't tell you how the ending scene goes when Little-Big Man is about to close his radio show for the day on March 5, 1963, then he receives a wire telling of the fatal plane crash that ended Patsy's life. I will tell you it is done simply, yet it's one of the most moving scenes you will ever see.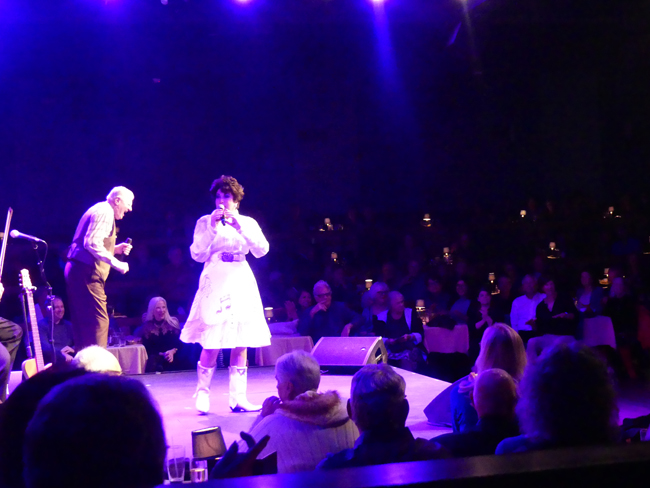 If you haven't seen it yet, get to the Alhambra before February 5. Bliss told her audience, "This is my final year of doing A Closer Walk with Patsy Cline. I've been doing it for 30 years. Patsy Cline was 30 when she died. It's time."
The Alhambra is a Jacksonville fixture. It's one of the nation's oldest continuously operating dinner theater. Ted Johnson opened it in 1967. Current owner Craig Smith recently gave the venue a sprucing up with new pretty much everything from carpet to tablecloths. One thing he didn't change is the world-class shows that regularly perform here. Former owner Tod Booth handles production and ensures things run smoothly.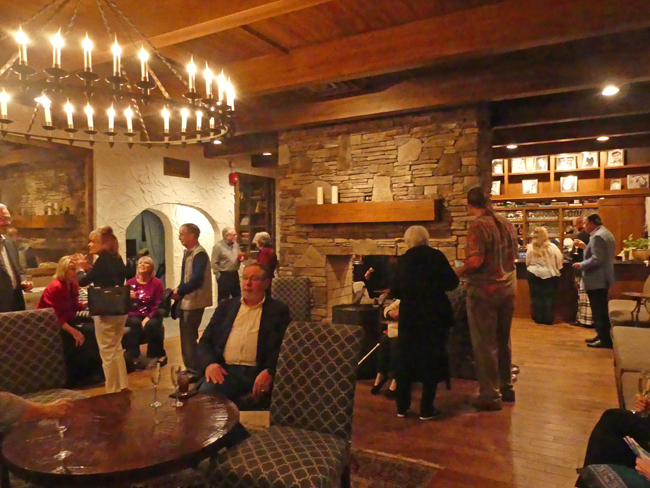 When you enter before you take your seat, there is a cozy Library Lounge. It has a roaring fireplace for cool days, and a fully stocked bar.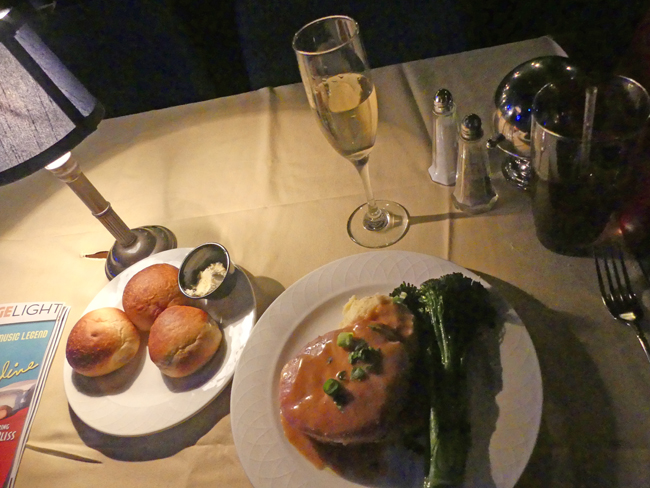 Each play rates a different menu related to the play's theme. All include a soup or salad, entrée, and dessert and a glass of champagne, all overseen by executive chef, DeJuan Roy, a graduate of the Cooking and Hospitality Institute of Chicago, with over 20 years of culinary experience. He was formerly the Executive Chef at the Plantation Room at the Celebration Hotel in Celebration, Florida.
Editors note: We were not allowed to take photos during the play so the only photo I have is after when Ms. Bliss was explaining that this is the final season. Other photos of Patsy Cline were taken by me either at Patsy Cline's home in Winchester, or at the Patsy Cline Museum in Nashville.