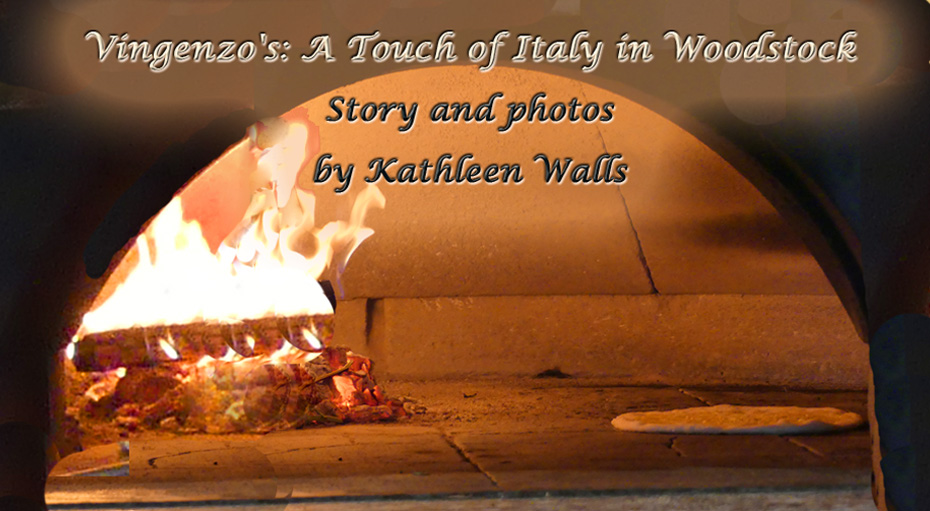 Published 9-29-2019

Woodstock, Georgia has a huge variety of great restaurants but if you like Italian, Vingenzo's stands out. It is an Italian treasure in Woodstock's downtown entertainment district. One taste of Vingenzo's Chef Michael Bologna's Neapolitan Pizza or homemade sausage will have you thinking you died and went to—no, not Heaven—Italy. One of Chef Michael's secrets to the best Italian food on the planet is to shop local. For him, local is Naples, Italy when it comes to Italian pizza. However if you had to get items shipped from Italy it might not be fresh and authentic. So he takes a trip to Italy twice a year and brings back special water and other Italian items to make his special Naples pizzas. His next two trips are going to be to Tuscany and Amalfi coast.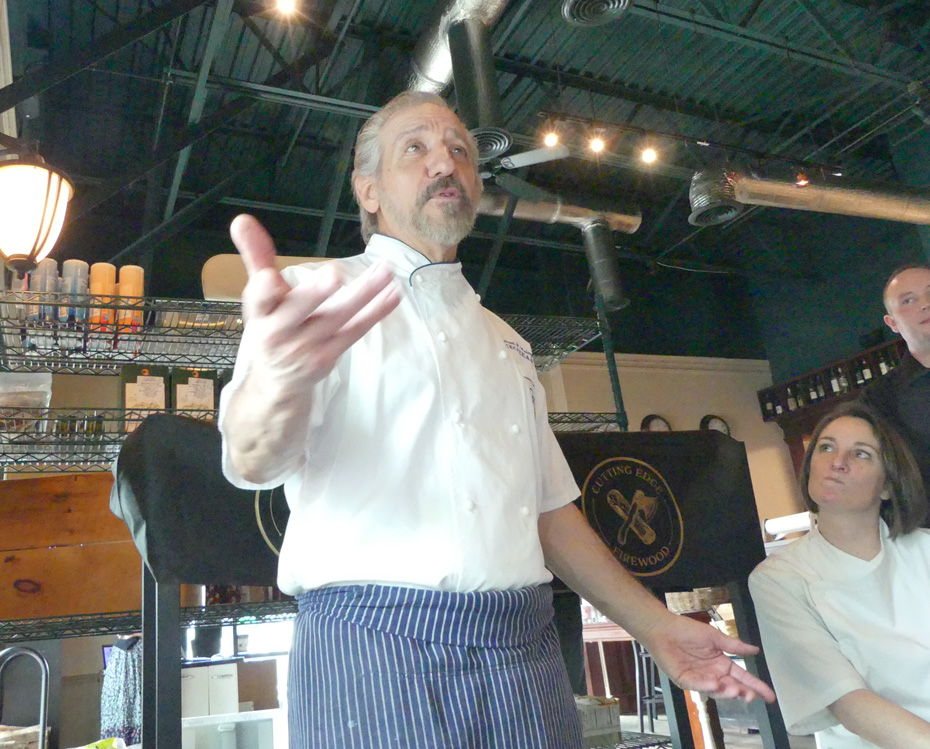 Freshness is important to Chef Michael. All the ingredients not brought back from Italy are fresh and, as much as possible local. Almost everything is made right here as much as possible in the old-style Italian way; even the gelato and cheeses and cured meats.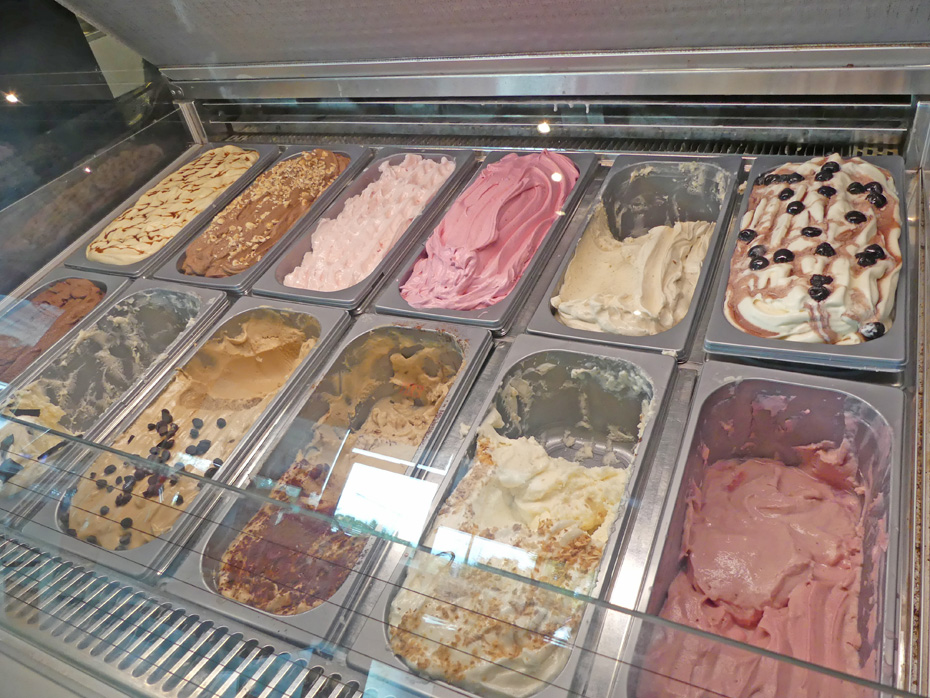 The restaurant doesn't have a walk-in freezer. He makes all of the pasta and pizza dough. There are four types of pizza dough available daily, he does some whole-wheat and gluten-free. He told me, "There's only two canned ingredients you will find here; Cento tomatoes, for the pizza, and olive oil."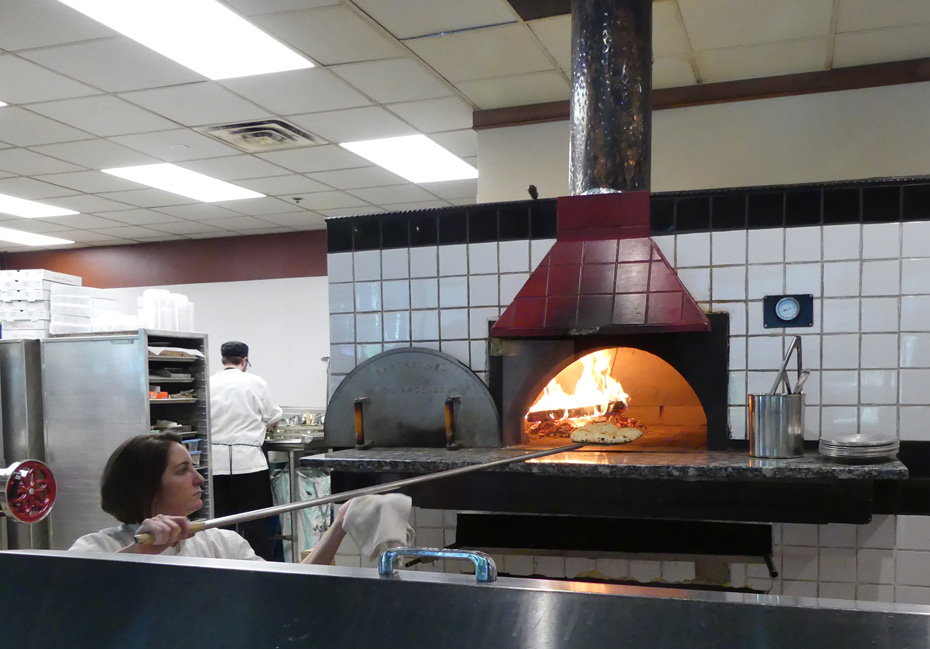 I watched as one of his chefs placed a pizza crust in the oven and in minutes removed it and began dressing it. One of his pizza "secrets" is the wood-fired oven. This oven cooks at around 800%. She put the crust in for just a couple of minutes and then removed it and began dressing it before returning it to the oven. No wonder this pizza if off the charts delish!
No matter which dish you choose, you can't go wrong. Chef Michael was so sure of his products he start his restaurant when it was not believed to be the smart thing to do. The country was in a recession. He reminisced, "I started this 11 years ago; it was the only restaurant in the whole town and now look at this. I couldn't get Neapolitan pizza anywhere. Now, we are certified in Naples, Italy to make pizza." He reminisced about one of his top sellers, Hand-rolled Gnocchi "I put this on the menu the first year. The second year it made the Top 100 Must Taste of Atlanta."
There is a full bar that serves lots of special cocktails like Brandy Alexander or Grasshopper. Naturally there is a wine for every taste. Chef Michael appreciated the liquid side of dining as he says, "At one point in my career, I was a bartender in a cocktail bar in a very busy seafood restaurant in New York City."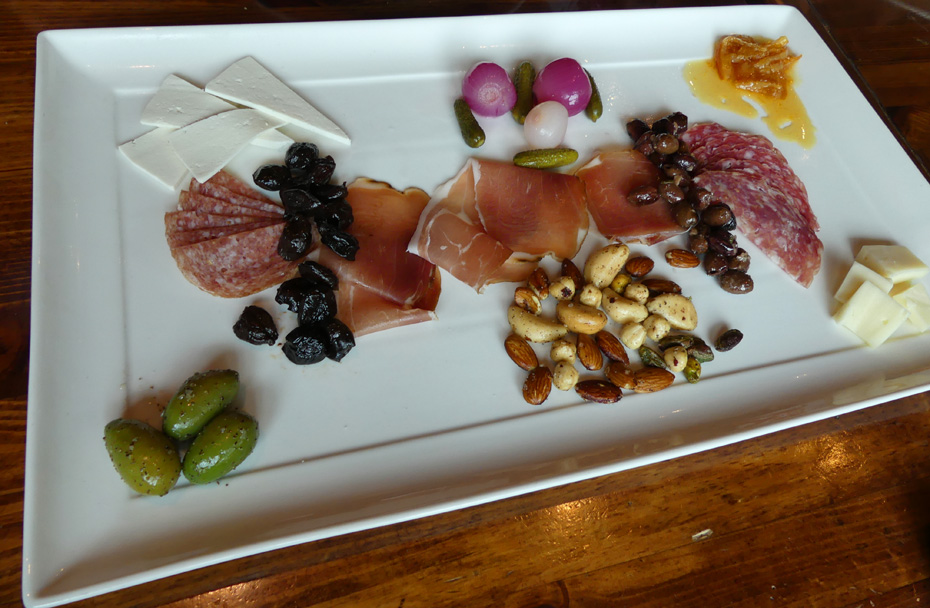 We sampled some of his favorites. Antipasto Rustico Per Due. It translates to a charcuterie board filled with an assortment of salami, Italian cheeses, seasonal fruit, and assorted olives. Salsiccia Piccante Pomodoro, his braised house-made spicy sausage; one of the best I have ever tasted. There was a slow braised confit of pork shank and several pasta dishes. Naturally, we sampled some of his gnocchi and understood why it was on that top 100 list. All of the dishes help understand why he won James Beard Foundation Award for Excellence.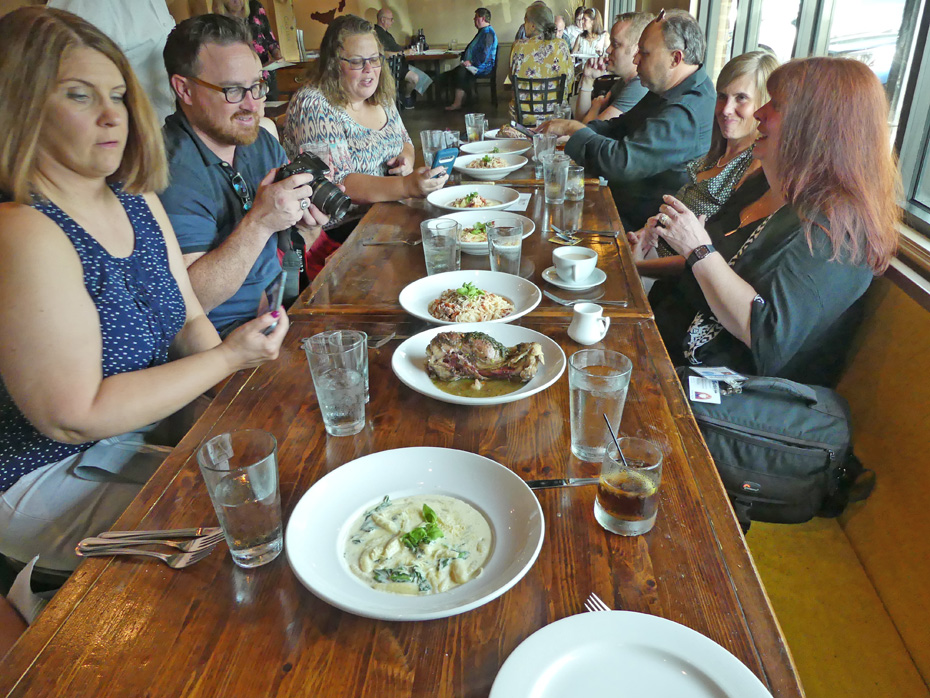 For more about Woodstock
For more info: http://www.vingenzos.com/
We'd love your comments!strong>