Published 4-24-2019

Jacksonville has lots of new restaurants popping up. Want to try one of the best? MLG located in Sweet Pete's where Chef Sweet Pete cooks up some fantastical food is the best bet. Just so you don't get confused, Chef Sweet Pete Smith is not the same as candy man Sweet Pete (His story is here). However, it is so fitting that MLG is located in Sweet Pete's on Hogan just catty corner from Hemming Plaza.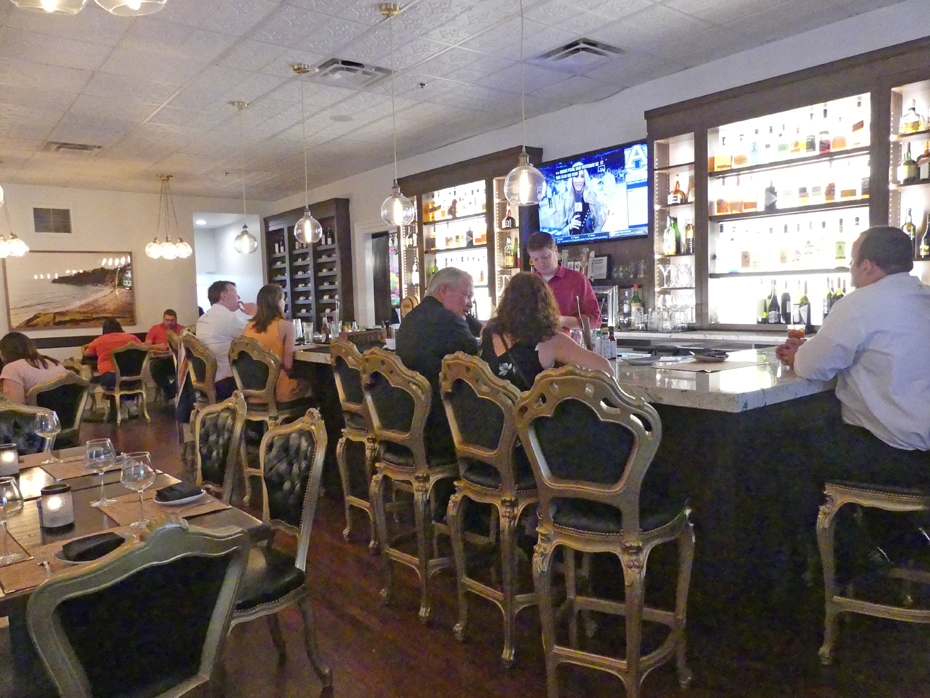 The dining room of MLG has a much more adult vibe that the former restaurant. It's modern with a touch of elegance like the gilt carved chairs with black leather seats and back. On ward days, you can choose porch seating and do some people watching. There is art on the walls. The bar looks well stocked and carries many local craft brews.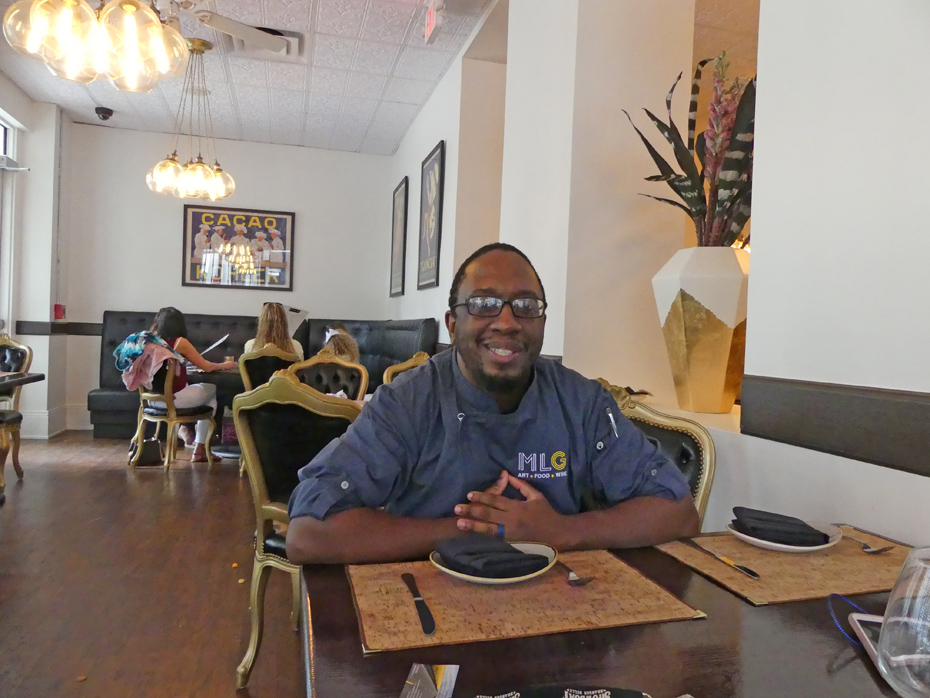 Chef Roderick "Pete" Smith began his career with food trucks and moved on to much higher levels. He worked in the Grenadines and St. Vincent's at Buckingham Bay Resort. He returned to the states and worked at Sea Island Resort in Georgia for about three years. He later had two restaurants and sold them. Then out of the blue a recruiter called him about this position at MLG. Two Sweet Petes, a perfect fit.
He told how the nickname Sweet Pete came about, "My mom called me 'Pete' even before I was born." Later the "Sweet" part came about when, "In 1998 one of the servers' moms started calling me Sweet Pete."
He said, "Actually I've been trying to get back to being Chef Roderick but everyone knows me as Sweet Pete. On a recent local channel television guest spot I put my name as 'Chef Roderick' but the newscasters knew me and introduced me as 'the original Sweet Pete'."
Whether you think of him as Chef Sweet Pete or Chef Roderick, his dishes raise the bar on great food. His style is southern food with an upscale flair. The names often are cute and quirky like a sandwich called "Don't Be Such A Chicken," a salad called "Kale Yeah + Avocado." My favorite is "Buffalo Yard Bird Tacos" which is probably a play on the famous Jazz Musician, Charley Yardbird Parker.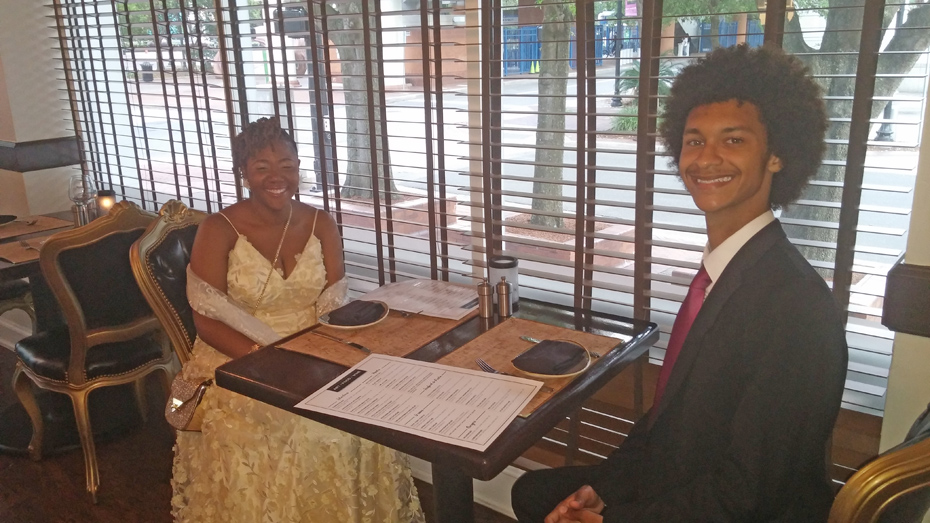 The kids menu is even cuter with names like "I Don't Know" for chicken fingers, "I Don't Care" for mac and cheese and the topper, "The Dog Did It" for a hot dog. MLG is very versatile, they are equally comfortable with kids all hyped up from visiting the candy shop to local workers and visitors. It seems to be popular for prom night dates. The evening we visited and a cute young couple, Aniah and Joshua, sat nearby dressed in formal dress. They told me it was Douglas Anderson graduation prom night.
The food is mainly locally sourced. The shrimp are either Georgia or Mayport shrimp. Our waiter, Michael, was helpful with suggestions but I couldn't decide between the Jacksonville Hot Shrimp or Shrimp and Grits so I tried both. Still can't decide which was the best but either one makes a seafood lover salivate. For an appetizer the Fried Green Tomatoes was perfect. My friend had the Kale Yeah salad. Looked good.
Next time you are in the mood for a sweet treat or a savory one check out MLG.
We'd love your comments!