Published 3-21-2020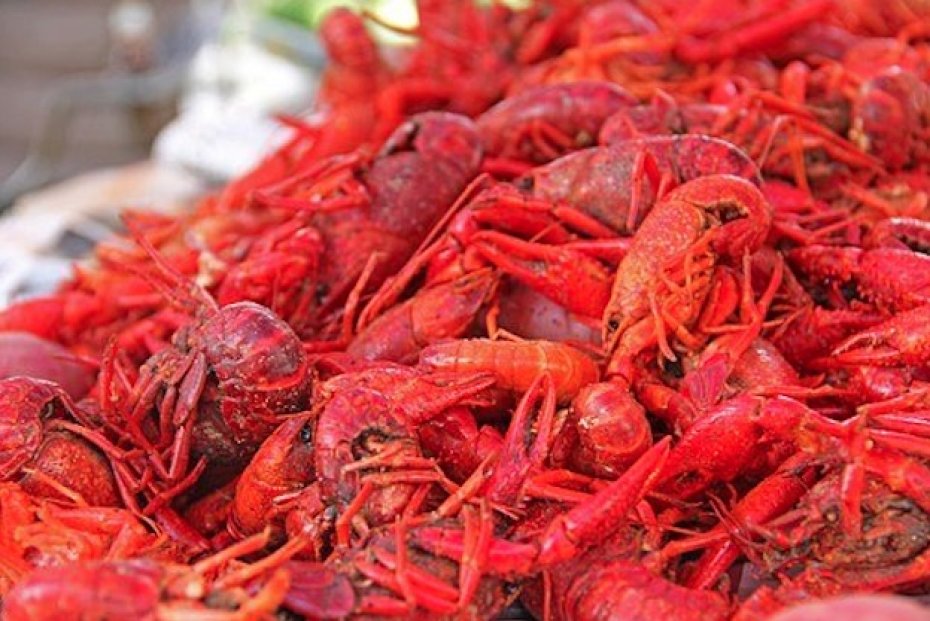 Being an armchair adventurer has its advantages. Travelers have all the time they need to explore a destination's hidden treasures as well as experience the local cuisine and culture. As we embark on part two of our Louisiana adventure we are heading the 57-miles to Terrebonne Parish, the heart of Bayou Country. Louisiana has 64 parishes that are the equivalent of counties in other states. Terrebonne created in 1822, is the second largest parish and is one of the southernmost. It covers 2,100 sq. miles and abuts the Gulf of Mexico. The French named the area "terre bonne", good earth because of its fertility, fish and game and sheer beauty. Houma was established in 1834 and named the parish seat because it was at the junction of six bayous and offered transit opportunities. #BayouCountry


Houma was named after the Houmas Indians, whose name means "red". It is believed they settled the area in the 1700s to escape other tribes and one of their encampments, Ouisi Bayou, was in what is now greater Houma. The area was settled by French, Spanish and Anglo-Saxons as well as French Acadians (1765-85) who were exiled from Nova Scotia. The Acadians remained insular and preserved their "Cajun" culture heritage. An Acadian Deportation Cross, one of 37, is displayed in downtown Houma.houmatravel.com


Terrebonne's first plantation was established in 1828 and by 1851 there were 110 and sugar cane was the primary crop. Louisiana's final slave census, in 1860, shows there were approximately 331,726 slaves and 18,647 free blacks. Terrebonne's plantations tended to bring African slaves from regions that already possessed the skills needed on the plantation. This created a situation where Africans from the same region, generally Senegambia, were kept together and Louisiana's Code Noir, French laws governing slavery, forbade the breaking up of families. These conditions allowed blacks to maintain aspects of their culture that are shared today. @HoumaTravel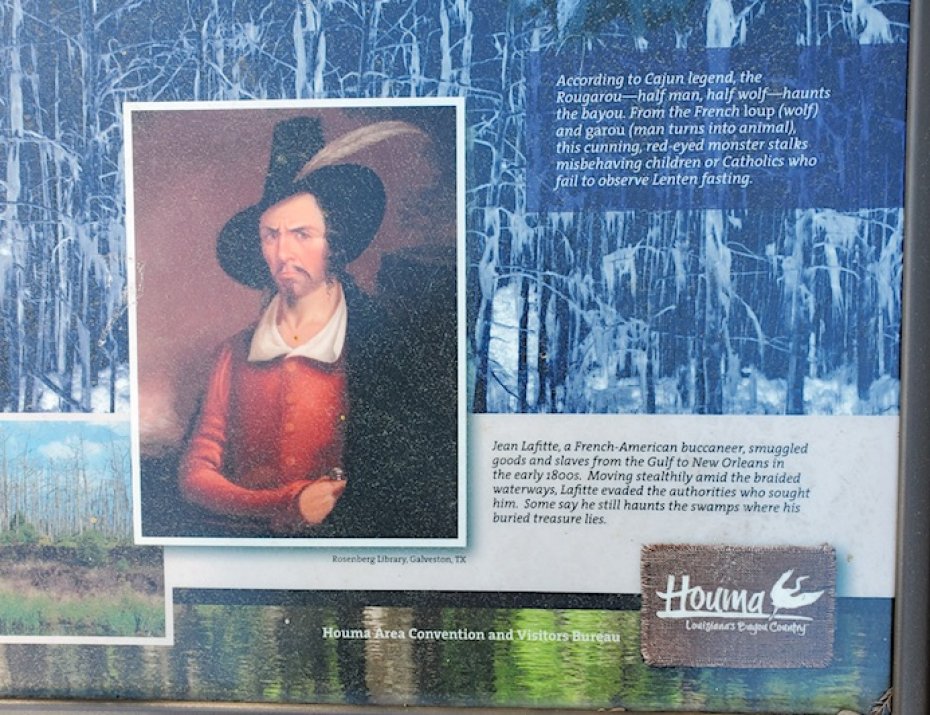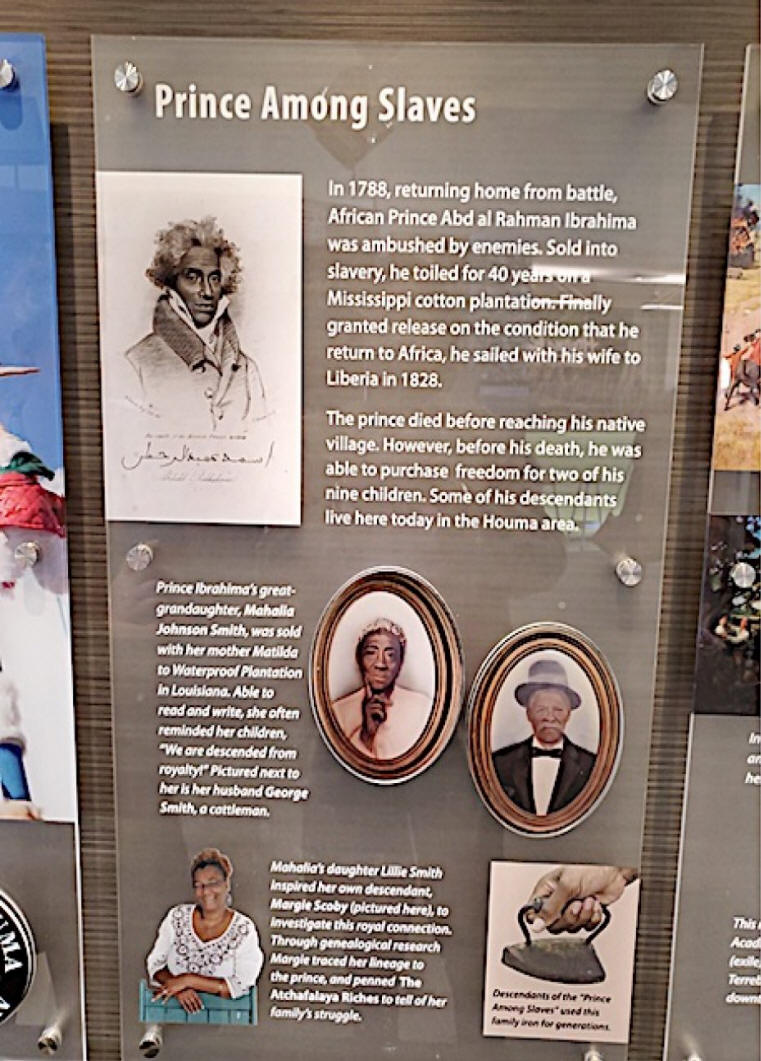 The Houma Area Visitors Center is the perfect doorway into the Bayou and all it has to offer. Thematic exhibits cover all aspects of exploring the bayou from dining and accommodations to swamp and plantation tours. Showcased there are the personal stories of people like slave traders Jim Bowie and Jean Lafitte and the kidnapped African prince, Abdul Rahman Ibrahama. Giant boots on the exterior provide a wonderful photo op. The region's hospitality starts here! #TheBigBoots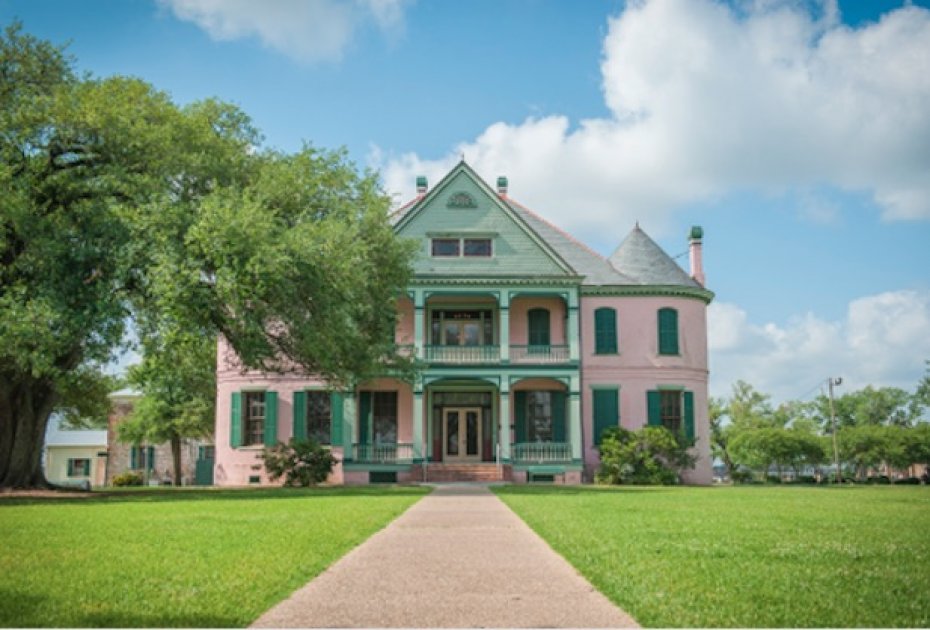 Gothic Revival Southdown Plantation/Terrebonne Museum offers tours of the sugar plantation and parish museum. Originally part of a Spanish land grant, the 10,000 sq. ft., 20 room, mansion was built in 1858 and was family owned until 1936. The walls are 12-inches thick and the house is 65-ft. deep. The museum displays historic artifacts and antiques. Guided tours of the mansion and unique two-story slave quarters are offered. www.southdownmuseum.org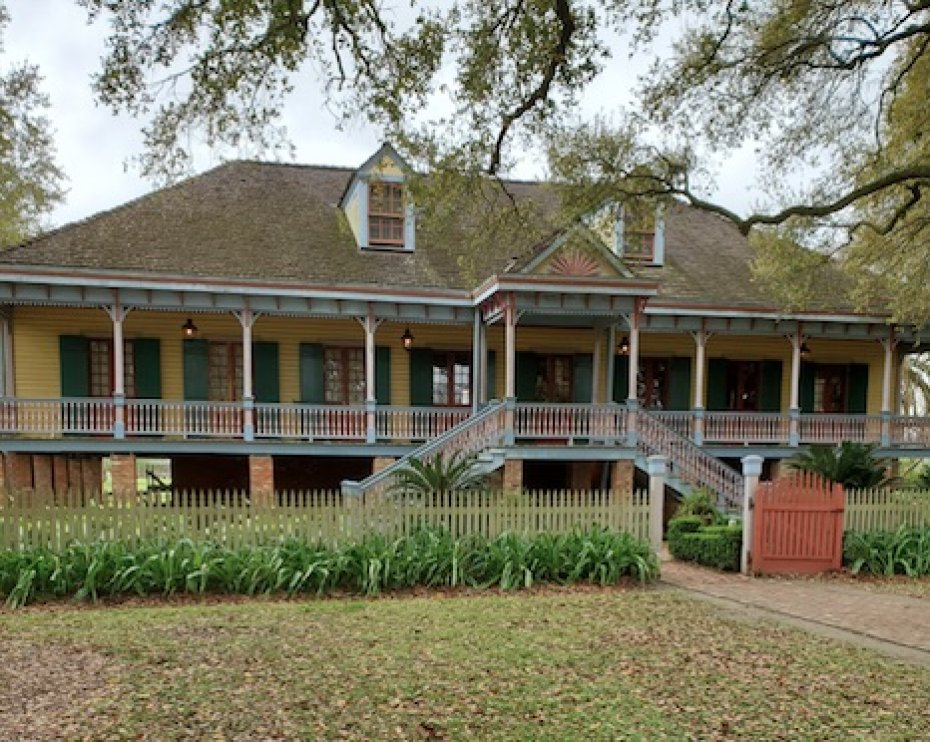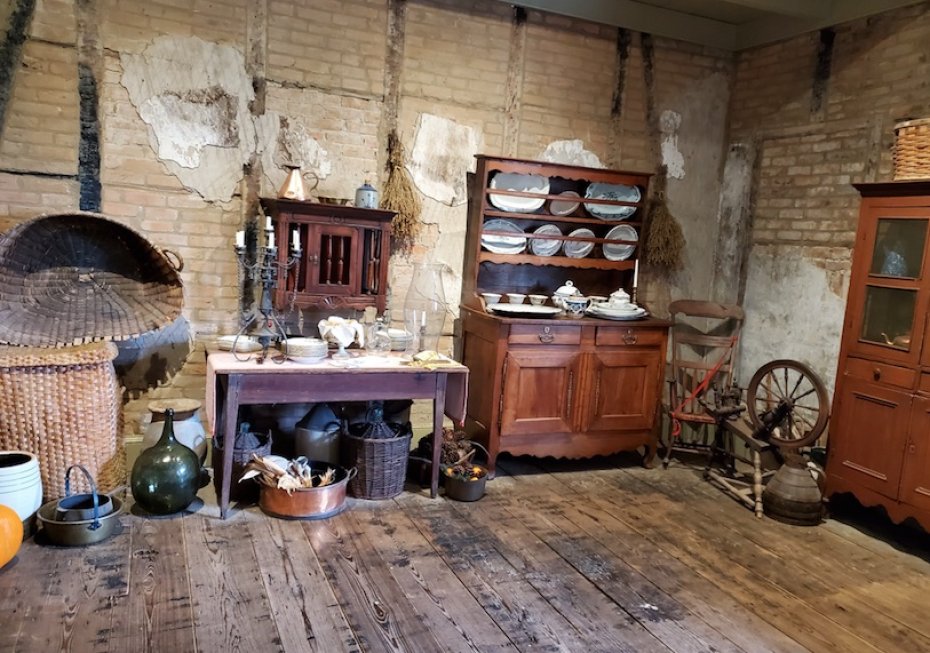 Laura Plantation is a raised French-Creole plantation house constructed in 1805 in the house of 30 styles, with marked beams still visible in the basement. A plantation tour interprets the history of the people who lived here over time, the ruling class as well as the 400 enslaved, through documented stories.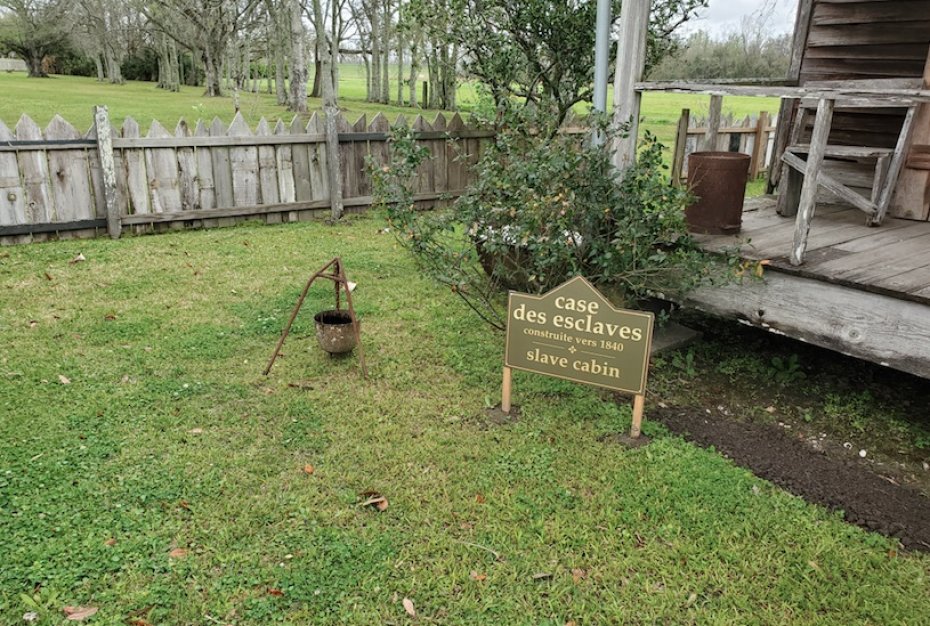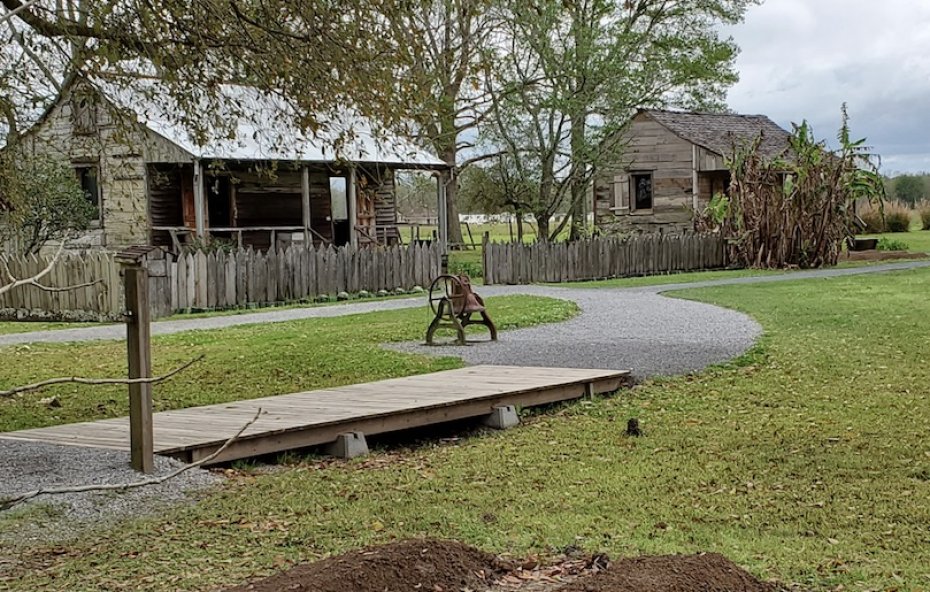 Grounds' tours highlight the dependencies and the four remaining original slave dwellings. In 1994 Laura was the first plantation to share the unvarnished story of slavery on this sugar plantation. In the ensuing years it has been a leader in both scholarship and presentation. A visit to Laura adds substantially to an understanding of aspects of Louisiana sugar plantation slavery. lauraplantation.com

Each mansion is different and the 21-room Victorian Gothic Ardoyne Plantation is no exception. Built in 1890 near Bayou Black the two-story mansion features unusual architectural elements such as a 75-ft. tower, gingerbread woodwork, 2 gables and square pillars.
There were 1,000-acres and 67 slaves in 1860. The home has remained in the same family and the furnishings and structural elements are original. Guided tours take you into the world of a sugarcane plantation and give personal insights into the people who lived there. @ArdoynePlantation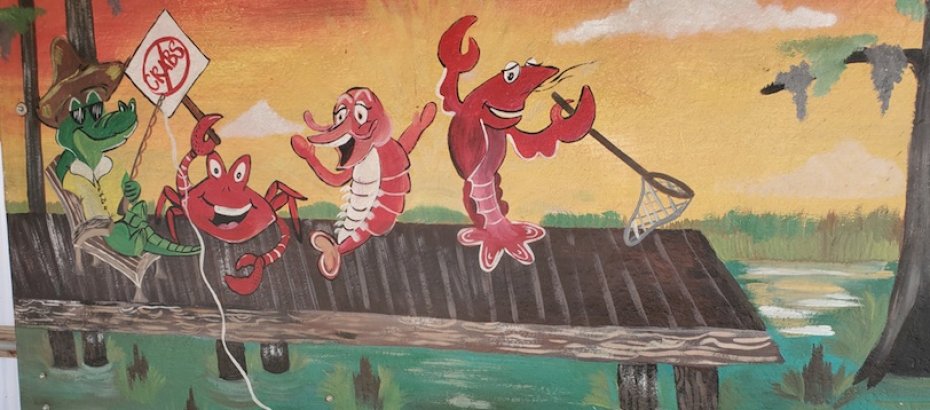 Down the Bayou Shrimp Tours helps you better understand the seafood industry from preparing the boat to processing and sales. Walk among the shrimp boats and learn about the equipment used, how they operate and factors that influence the industry. This family-owned business joins in the harvesting of 10-million pounds of Louisiana shrimp annually, the most eaten seafood in the US. You will love this unusual tour and it is enjoyable for all ages. Kim's Shuga Shack, on the premises, uses fresh, local ingredients. The food is plentiful and outstanding. Make a day of it. @DowntheBayouShrimpTours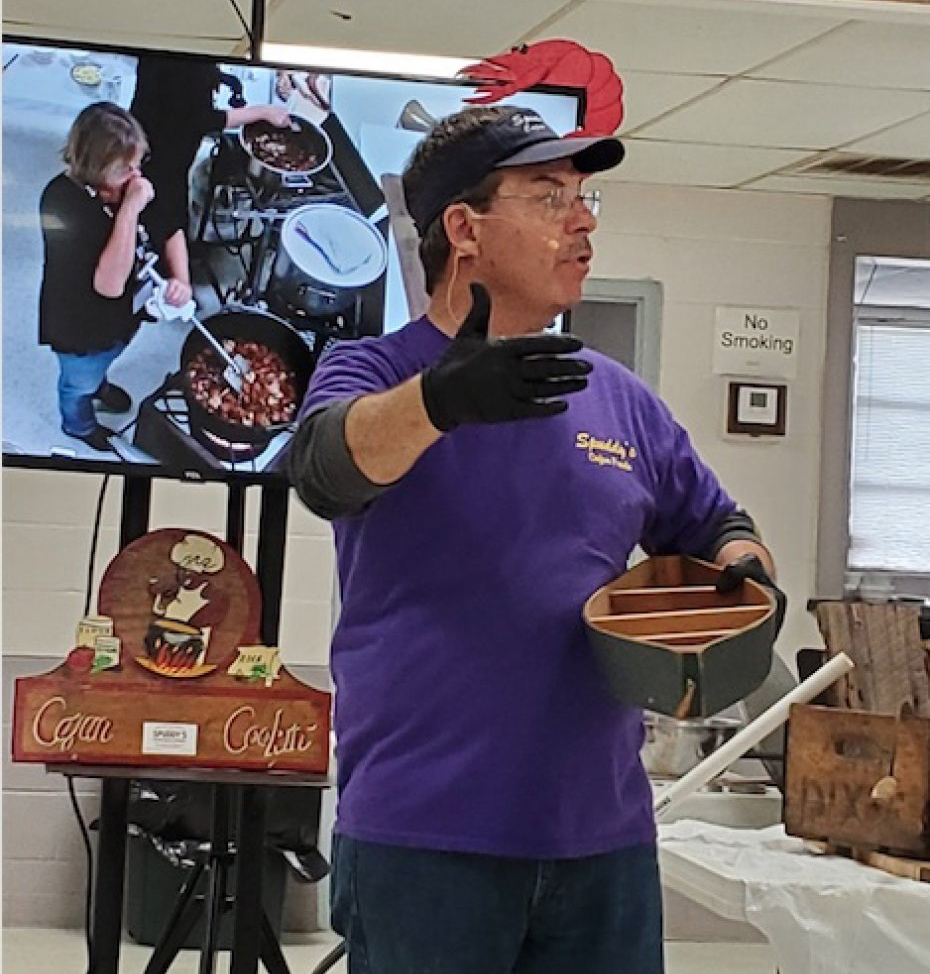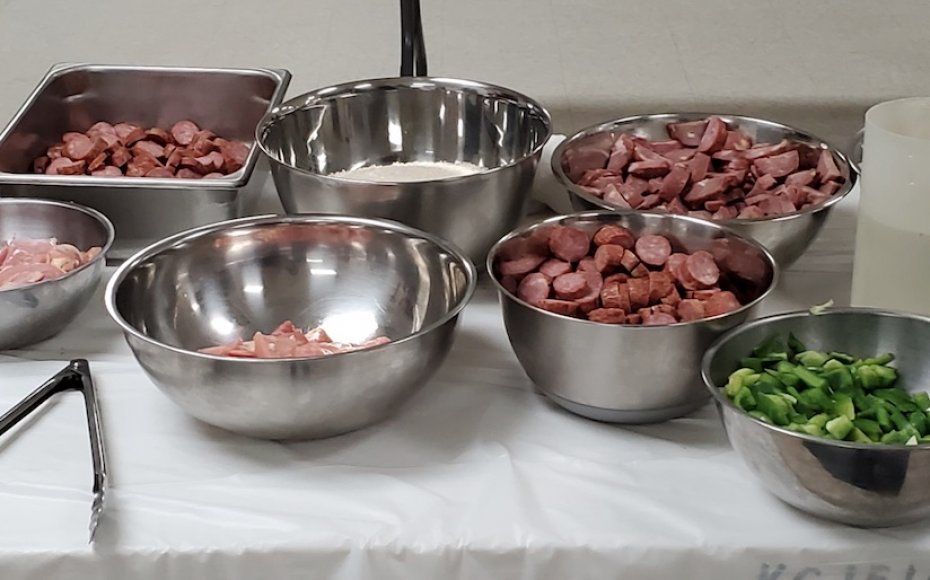 Now it is time to try your hand at creating a meal. Cajuns refer to a party as a "throw down" and any good throw down includes food and Spuddy's Cajun Cooking Experience, an authentic throw down, is a must do. This 3-hour culinary classic class combines a history lesson on the multicultural nature of Cajun history and cuisine, the smoking of andouille sausage and hands-on creation of gumbo and jambalaya. All ingredients are fresh and the laughter and music are genuine. Book online. CajunCookingExperience.com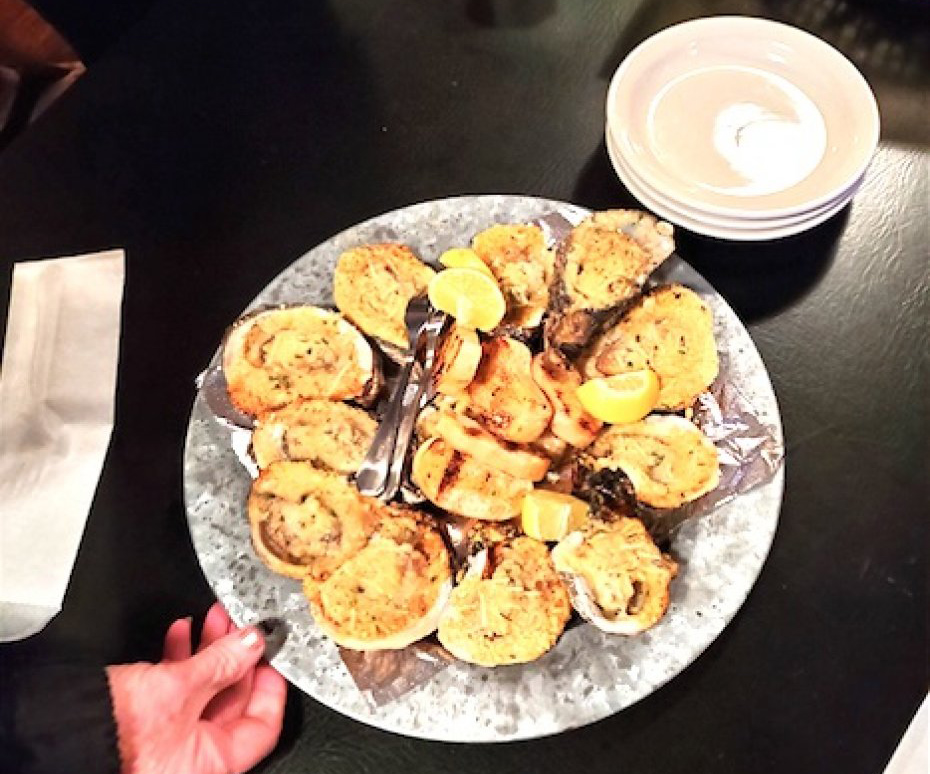 If you desire a taste of alligator bites and charbroiled oysters head for Cajun Critters, a Cajun restaurant serving authentic foods. This is a favorite of locals so be prepared to wait. It is worth it. @cajuncritters.seafood

Houma's Fairfield Inn & Suites by Marriott® is wonderfully situated for accessing sites throughout the parish. This 68-room hotel's amenities include complimentary full breakfast, WIFI and parking. marriott.com/hotels/travel/msyhf-fairfield-inn-and-suites-houma

Sofa Sojourner TRAVEL TIPS:
You can take a virtual tour of The Metropolitan Museum of Art via online programs and social media initiatives. The entire family can travel from the living room. Metmuseum.org and #MetAnywhere

Renee Gordon has written a weekly travel column for the Philadelphia Sun Newspaper for the past fifteen years and has published articles on local, national and international travel in numerous publications. Her columns focus on cultural, historic and heritage tourism and her areas of specialization are sites and attractions related to African American and African Diaspora history. Renee has been a guest radio commentator on various aspects of tourism and appeared in a documentary, "The Red Summer of 1919". As an educator for thirty years she was an English teacher, event and meeting planner, served as an educational consultant and intern-teacher mentor. She contributed to textbooks on women's history and classroom management and has facilitated workshops on both subjects. Renee considers herself a "missionary journalist" and as such she continues to promote heritage and sustainable tourism.
2013 Recipient of African Diaspora World Tourism Flame Keeper in Media Award for Travel Writing
Affiliations
IABTW- International Association of Black Travel Writers
PBJ - Progressive Black Journalists
We'd love your comments!
Connect with us on:
American Roads and
Global Highways has so many great articles you
may want to search it for your favorite places
or new exciting destinations.