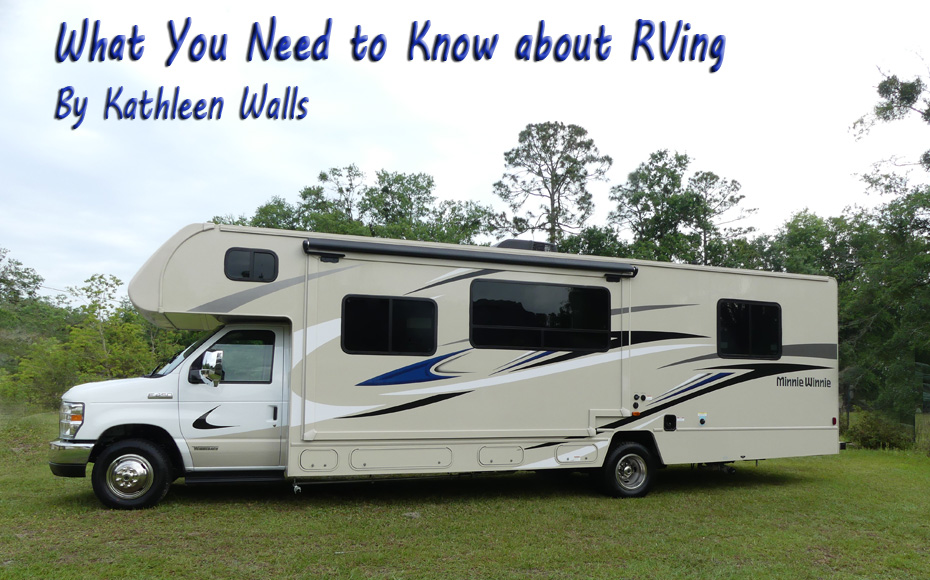 Published 4-25-2019

There has been a lot of interest in RVing. People who have never done any RVing are saying "That sounds like fun." It is but there are some things that make it different from traveling in a car that you need to know. So here's a little more about our GoRVing Minnie Winnie and what it takes for a successful RV trip.
Over the years I have camped in everything from a tent and pop-up to a travel trailer and a motor home. Starting out it's a good idea to rent or borrow the type of RV you plan on buying and do a sample trip first to see if it's for you. Remember each type has differences that are important.
Popups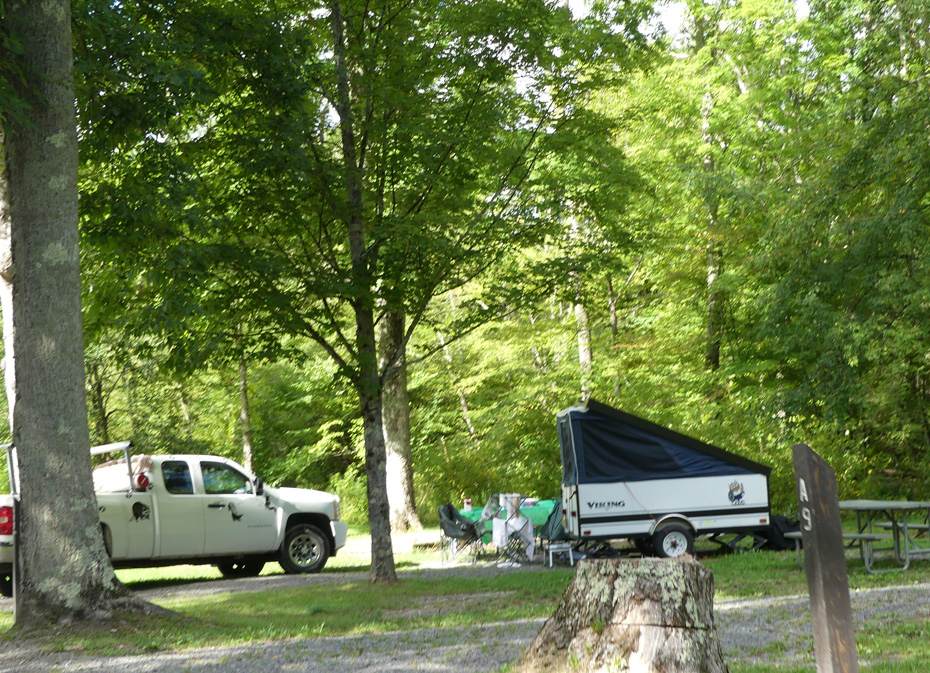 A popup is one step up from a tent, literally. It's a small wagon with a folding canvas tent-like top that is compressed while driving and when you reach your camping spot you unfold. The sides are canvas and it has a fiberglass or aluminum roof over the main section. It's good if you like rough camping and are used to a tent. Downsides are the canvas sides will suction water in a storm if you touch them and it takes a while to set up. Also these have no bathrooms and little room to move around. The one pictured is a very small one.
Truck Campers
Truck Campers are small campers that fit into the back of a pickup. The back usually extends out farther than the truck bed and the front has an area over the cab where a bed is located. They are small but some have bathrooms. They can usually be taken off the truck if you plan an extended trip and want the truck free to drive around. Taking it off requires jacking and leveling to set up.
Travel Trailers
Travel trailers are separate campers that hitch to a truck or van and can be unhitched when yiou reach the destination. They range in size from tiny teardrops with little room to large trailers with room for a large family. Depending on the size, they can have plenty inside room. Usually they have a bathroom, stove, oven, and refrigerator. They often have slide outs which give you more room when set up. The downside is they are more difficult to drive, require special hitches attached to your towing vehicle and naturally burn more gas. They take a little more time to set up as you need to unhitch, level and sometimes put blockers on the wheels. The plus side is after setup you can drive into town with your vehicle.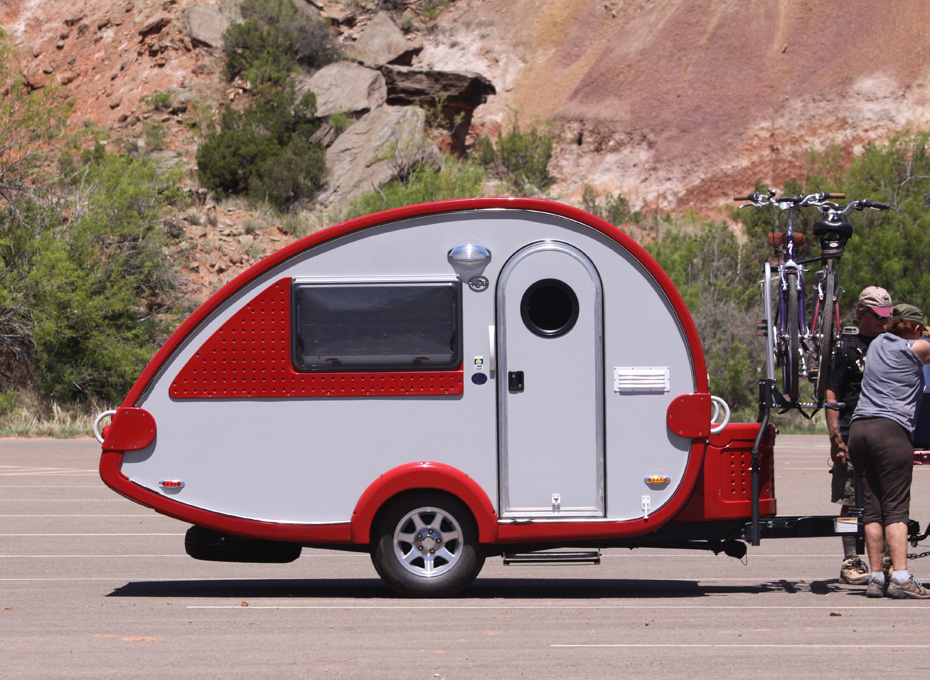 Fifth Wheelers
Fifth wheelers are similar to a travel trailer except they have a special hitch that is fitted into the back of a pickup truck. They are supposed to be the easiest driving travel trailer. They are the one type I have never had so I can't speak from personal experience. In the one pictures, a pickup truck would fit under the extended front section and connect there.
Motor Homes
Motor homes have the camper and driving vehicle all together. They range from small van types to large luxury bus style homes. They are considered the top of the line among RVs. They are easier to drive than a travel trailer as they are all one and you are not pulling anything separate. The downside is you either tow what is known as a "toad" behind, drive the RV wherever you go or for extended tripes rent a car or depend on local transportation.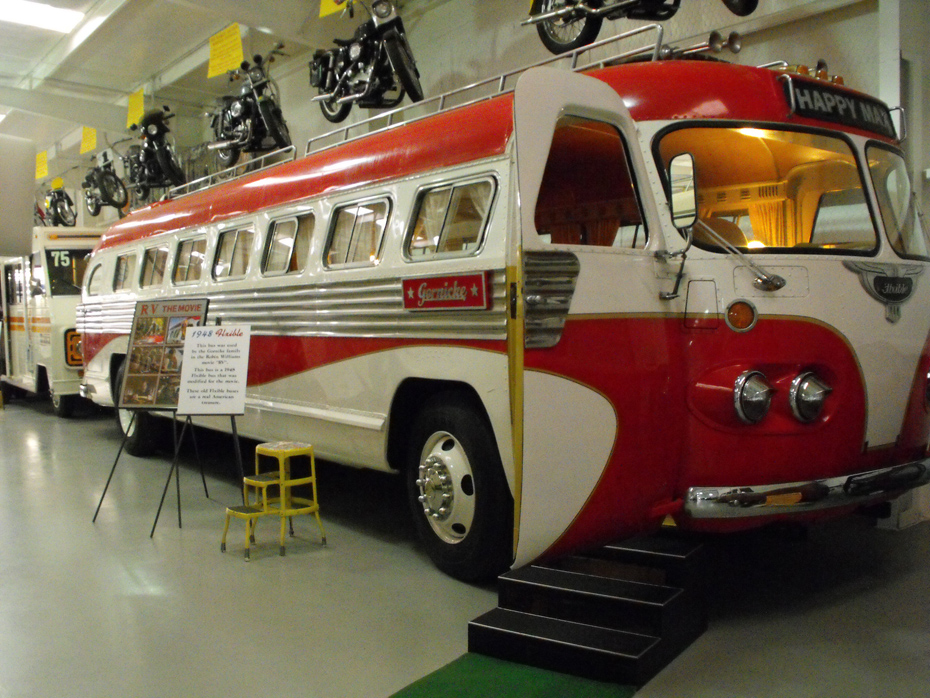 There are three types; Class A is a bus type. Class B is a camper van. Class C is a camper built onto a truck chassis. The class A pictured is a vintage 1948 model used in the movie RV starring Robin Williams. It's still a beauty and resides at the RV museum Amarillo, TX.
Unfortunately, all RVs are gas hogs. That is made up for by the fact you have plenty of room and can cook meals in them that you would otherwise have to buy somewhat balancing the gas cost. Parking at campgrounds range from free sites, with no electric or water hookups, to resort campgrounds but are almost always cheaper than the cost of a hotel or motel.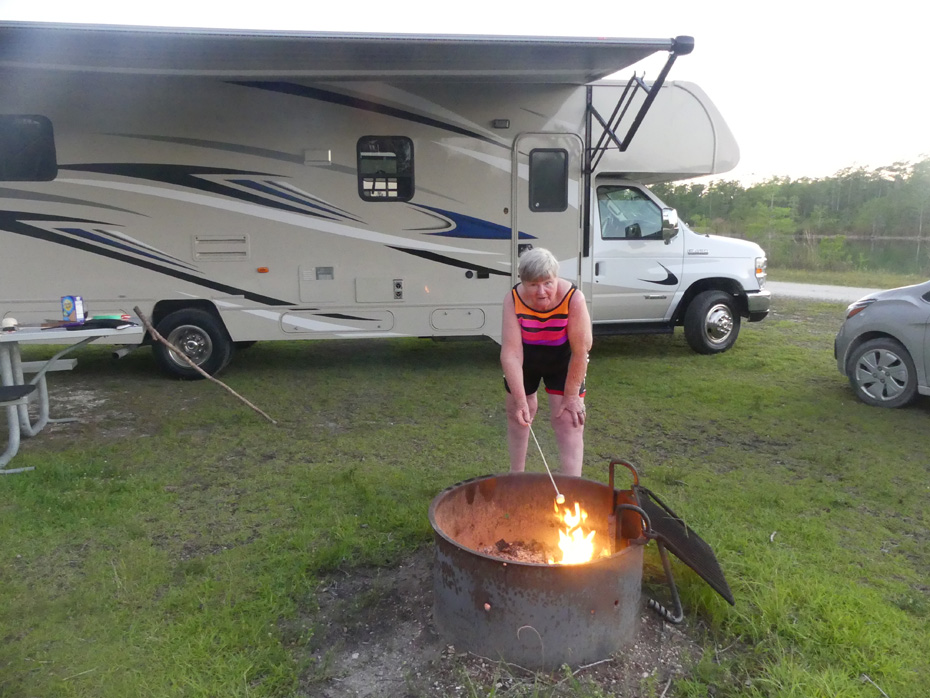 The RV we took on our recent trip was a Class C Minnie Winnie built by Winnebago. GoRVing, designed to promote RVing loaned, another travel writer, Deb Thompson, and myself a brand new Minnie Winnie to try out. We had a blast. We picked it up in Jacksonville and traveled to the Everglades and back in it. More about our trip here GoRving is a great site to learn more about RVing and the different tupes of RVs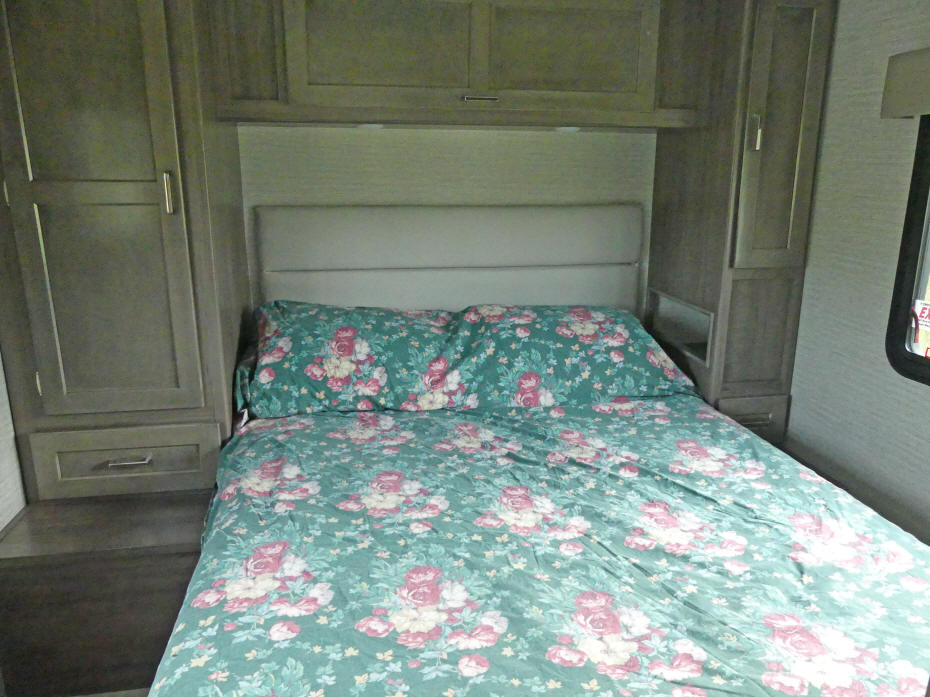 Here's a look at the Minnie Winnie model 31k we drove and some things we learned. It was 32'9" in length. There were two large beds, with the ability to use a fold down sofa or turn our dining room table into a bed had we needed to, which gave us lots of room. The bath was large for an RV. The kitchen was complete with a large refrigerator, stove and oven, even a microwave. There were two televisions if we had had time to watch.
The slide out which included the sofa and dining booth, opened the main area of the RV several feet more making it very comfortable for the two of us to move around. We had a 20' awning with led lights on it that extended with the press of a button; very handy when we needed shade over a picnic table. This picture is wiht hte slide in not opened. Still lots of room.
We had a 55 gallon gas tank which gave us the opportunity to drive farther without fillups. A very handy thing in the Everglades as there are few stations and all are sky high. We had a 30 gallon capacity in both our gray and black tanks. The freshwater tank held 44 gallons. Another feature that came in very handy when we were camping in the Big Cypress Swamp with no facilities. To dump the gray and black tanks, a simple connection from the tanks to the dump station was easy. We only needed to do this once before we drove to Big Cypress thanks to those large tanks.
Connecting the hose from our connection to the faucet on site involved deciding if we wanted to use the available water from the campground faucet or fill our tanks. For the first two stops we used the campground water. At Big Cypress's Burns Lake we had to have our tank filled as there was no water or any hookups there.
The generator connected easily by just plugging the electric plug into a plug in the storage compartment. With outside hookup we just plugged it into the electric plug at the site.
Driving was easy once we got used to the difference in Minnie Winnie and a car. When we first started driving it felt like it was holding back but we soon realized it was natural due to the size and weight. After that it handled well even on the few occasioned we had to back up. We brought my little Chevy Spark along so we could explore small back roads so we took turns driving the RV.
The Minnie Winnie gave us a wonderful trip. The gas use was easily offset by not having to eat at restaurants all the time. Since we were comped at both Elite Resort in Marion County and Nature's Resort in Citrus County, and only had to pay senior rate at Burns Lake our camping fees were minimal. For the average traveler, this would also help offset the gas cost.
If you're considering RVing in a motor home, this one is the way to go.
We'd love your comments!