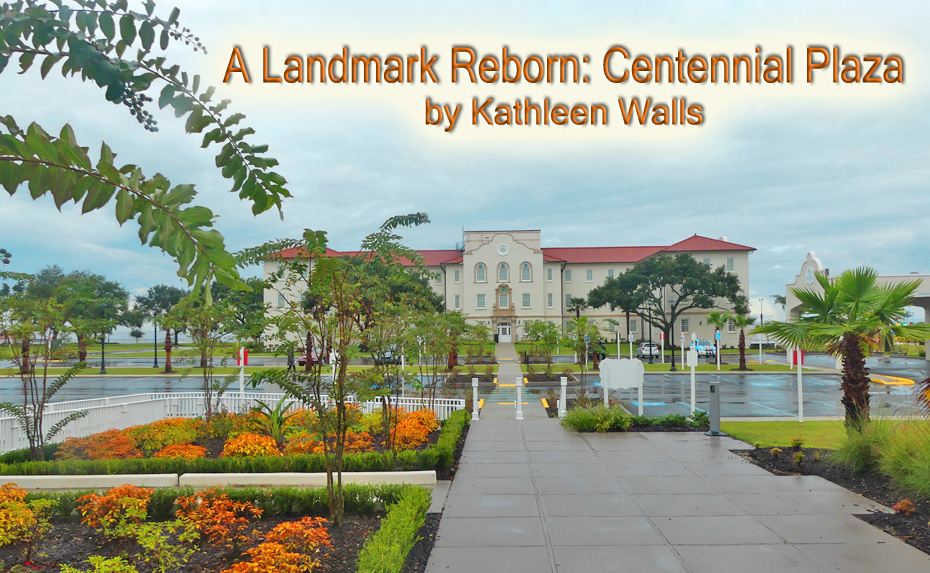 Little did I know many years ago when I lived in the Mississippi Gulf Coast and was attending college at The Jeff Davis Campus of the Mississippi Gulf Coast Community College, I would get to see an amazing reincarnation 40-plus years later. Like any other adult continuing her education, I needed all the financial help I could get. I had two youngsters and my husband was a fireman with the Bay St. Louis Fire Department; not the highest paying job in town. This was back in the late 1970s. Women were just breaking into new fields formerly forbidden to them. When I saw an ad on the school bulletin board for a female carpenters' assistant at the local VA hospital, I jumped at it. I had been handling tools and working with wood since I was a kid following my dad as he remodeled our houses. We were the original flippers. Only, we bought, moved in, worked on it while we lived in the house, and then sold it.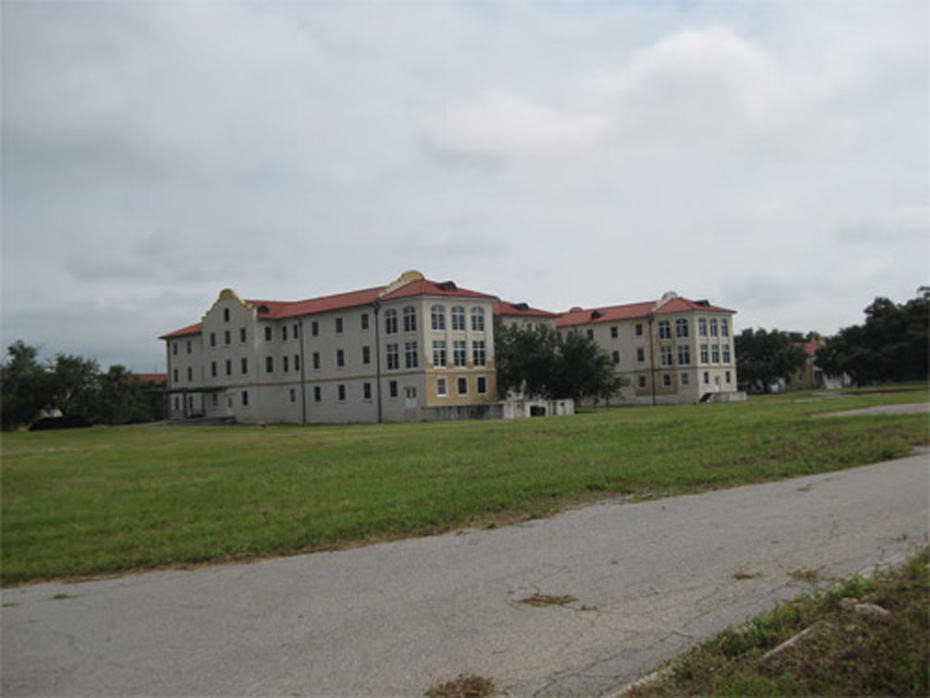 Old VA Hospital -- Photo credit US National Parks Service
I got the job. When I reported for work first day it was interesting. The buildings were well built but a dull industrial government gray outside and drab greens and whites inside. The grounds were not maintained too well and what most caught my attention were the many Aqua Velvet and other aftershave bottles littering the grounds. I was given a carpenters apron and basic tools and assigned as "Big John's" assistant. There was a "Little John," about six feet tall, who was the other assistant. They were pretty accepting and never harassed me. Then, there was another carpenter. "Chester" was what I called him. He semi-jokingly called me "Ralph" after Ralph Monroe, the butter-fingered female carpenter on the once popular series Green Acres. Another character on that show was a big, white pig called Chester. I think you get the idea here.
The job was fun and paid well. I asked about all those aftershave bottles and Big John told me it was how some patients got their alcohol. "They can't bring booze here but they get the aftershave and drink it for the alcohol." Ugh!
The buildings had an interesting history beginning in 1916, when the site was selected as the site for Mississippi's centennial statehood celebration in 1917. WWI interfered with that and the site was used by the navy. After the war, it became a medical facility for servicemen and then a veteran's hospital. Most of the buildings were constructed in 1923. The chapel was added in 1931 and the main hospital building in 1946. Still, I never once dreamed the hospital campus would one day become a beautiful resort.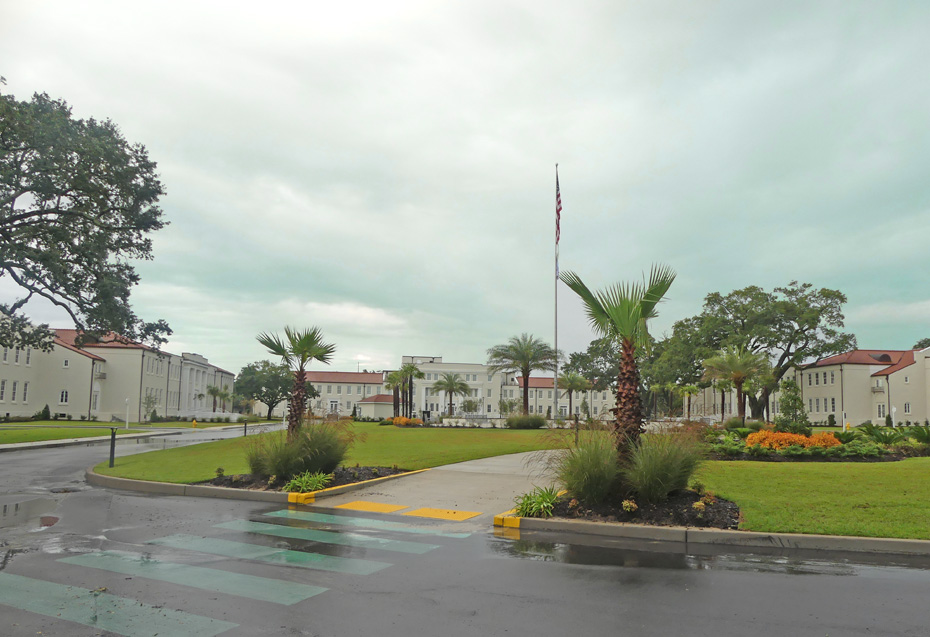 Fast forward to present time when Coastal Mississippi invited me there to see what is going on along the Gulf Coast. I witnessed the drab hospital complex transformed into the Centennial Plaza, a beautiful complex of hotels and dining. I stayed at the Oasis and toured the facilities. I was amazed at the transformation.
Debbie Harmon, General Manager at Oasis Resort, showed me around. What a thrill to walk through once drab buildings now vibrant and restored; the grounds now beautifully landscaped.
If you visit, you have two choices for a hotel, the more casual and family friendly Oasis Resort or the luxury Grand Centennial Hotel. Both are amazing. The Oasis Resort is decorated with more colorful art and lots of blue and green in the decor and furnishings. A few of the rooms are set up especially for families with a king bed for mom and dad and, tucked away in a little alcove, a set of bunk beds for the little ones.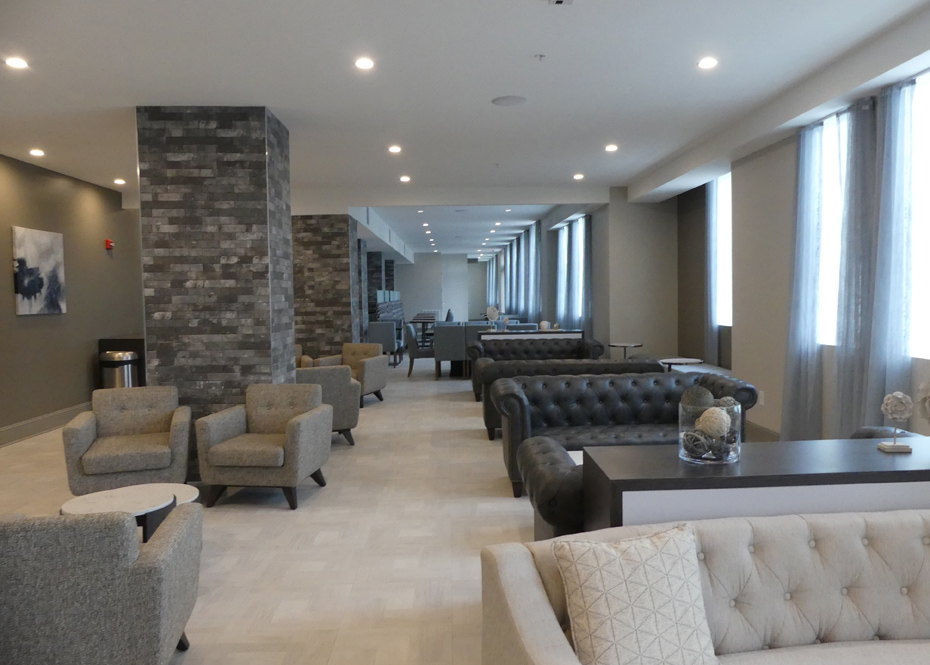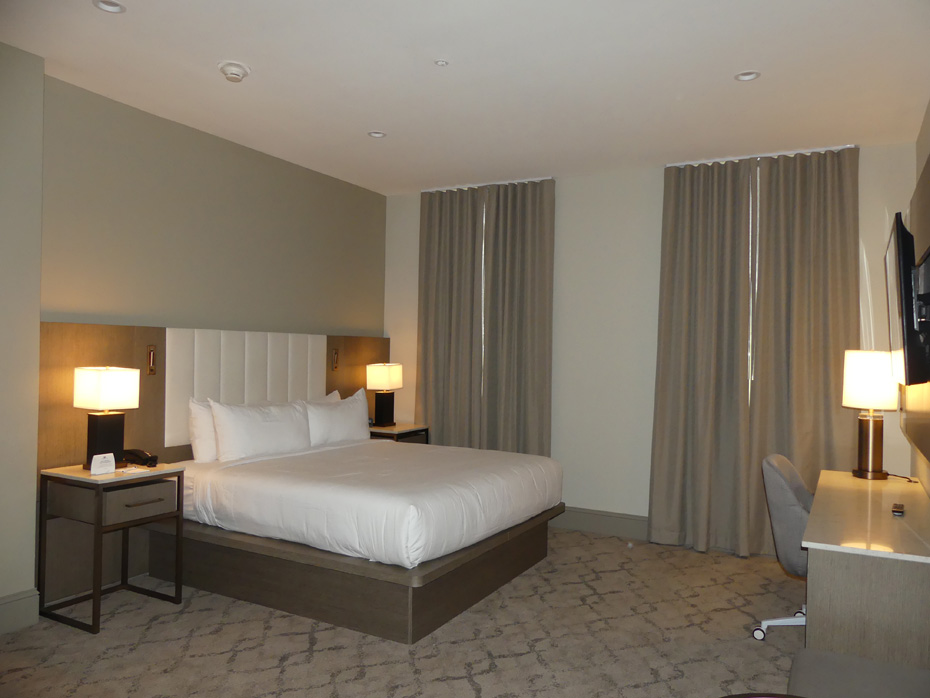 The Grand Centennial has a more sophisticated vibe, lots of sleek polished gray stone and ultra modern art. Right in the lobby there is a large wine bar with choices of not only about 45 wines but some interesting cocktails and some light small plates. Both hotels are brand new and shiny.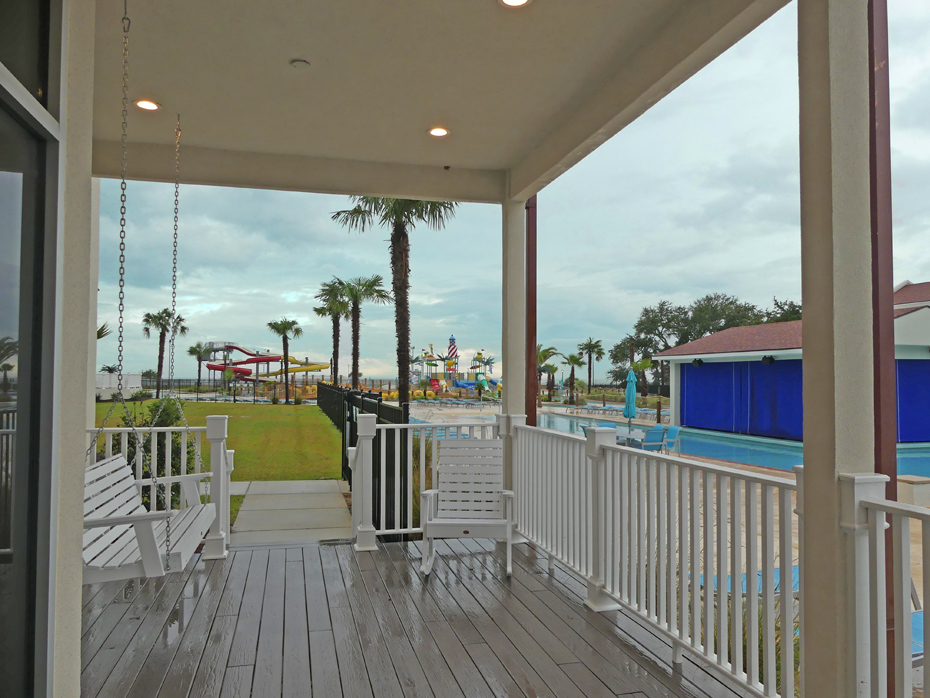 Water friendly folks will love Centennial Plaza's three-acre water playground. If you bring the kiddies, they can play in the colorful splash pad or slide down the two water slides. You're overlooking the Gulf at the 950-foot lazy river and a zero-entry swimming pool makes it safe for little ones. At night be sure to see the Centennial Plaza's 25,000 gallon dancing fountain. The colors rotate in tune with about 30 of your all-time favorite songs.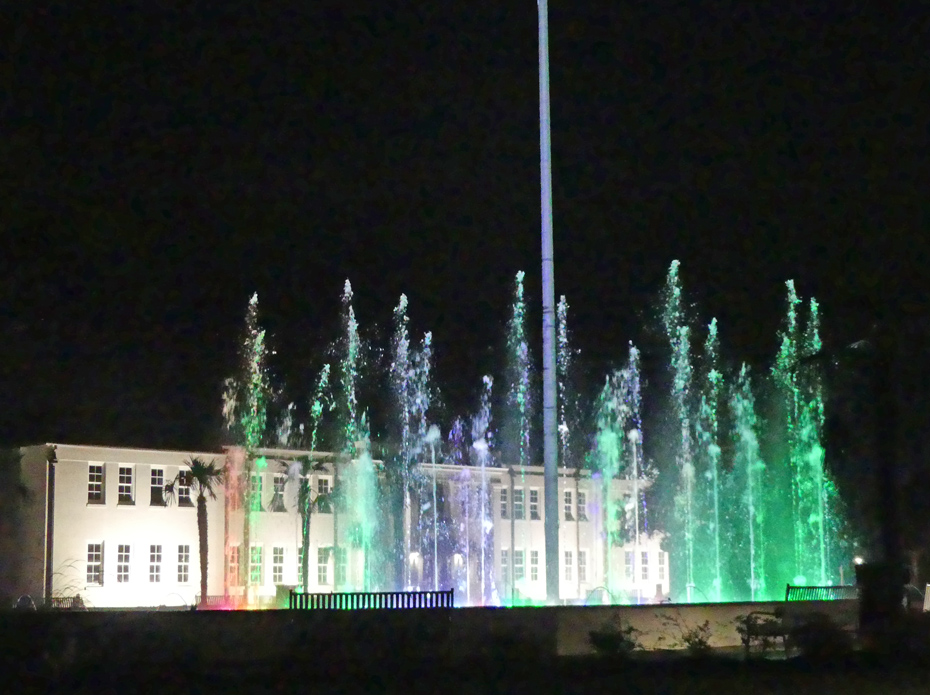 The casual Oasis Grill or more elegant Blue Marlin offers you good dining choices at Centennial Plaza. Debbie and I shared some buffalo tenders at Oasis. They were delicious and perfectly seasoned. The Squeaky Cheese was something different; fried white cheddar cheese curds with spicy ranch dipping sauce. Very tasty. For breakfast, I went traditional and had the Bacon and Cheese Omelet. It was done perfectly and kept me quite full as I headed on down the road towards my next destination.
The Blue Marlin is decorated with a series of lovely marlin paintings on the walls. It's elegant dinner dining mainly but it has a brunch on Saturday and Sunday.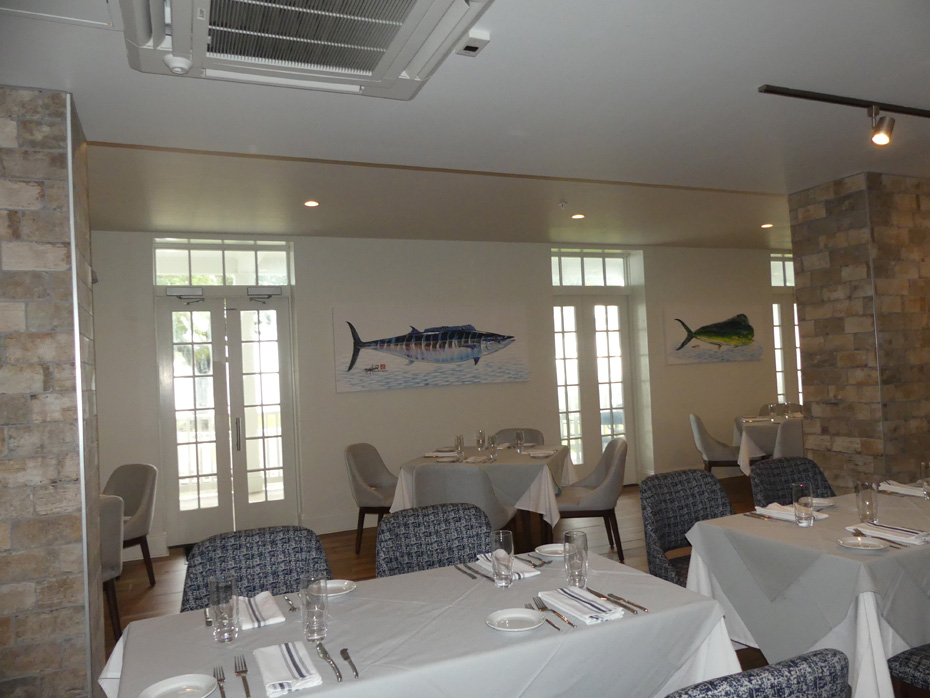 Stop in and see the Chapel that is now used for events. Remember, this is a building built in 1931. Today it had been redone to maintain its old charm but with a nice face lift.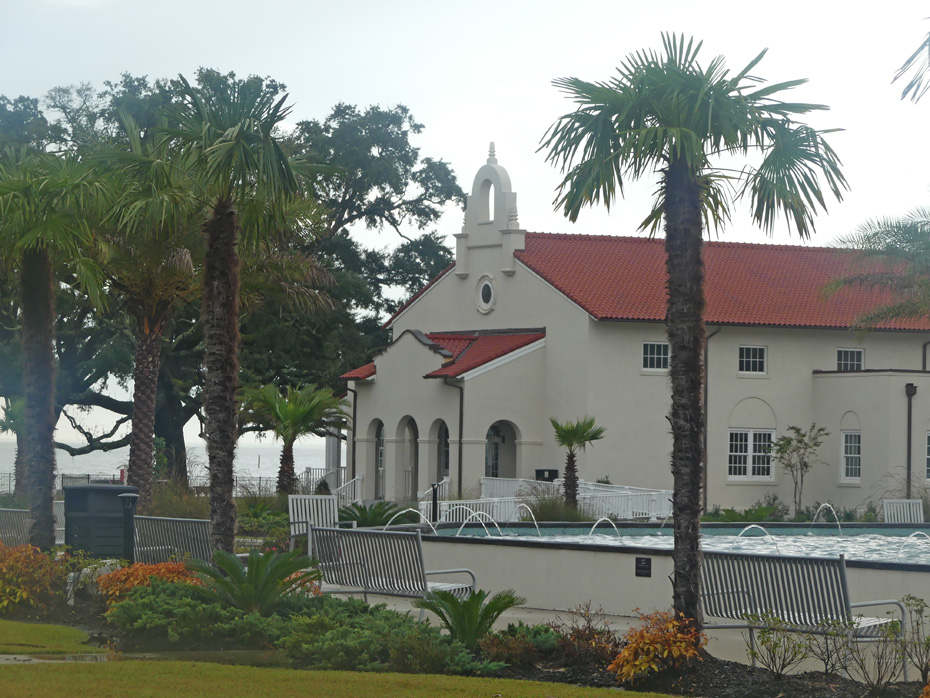 It may be difficult to tear yourself away from all this charm but all along the coast there are so many fun things to see and do.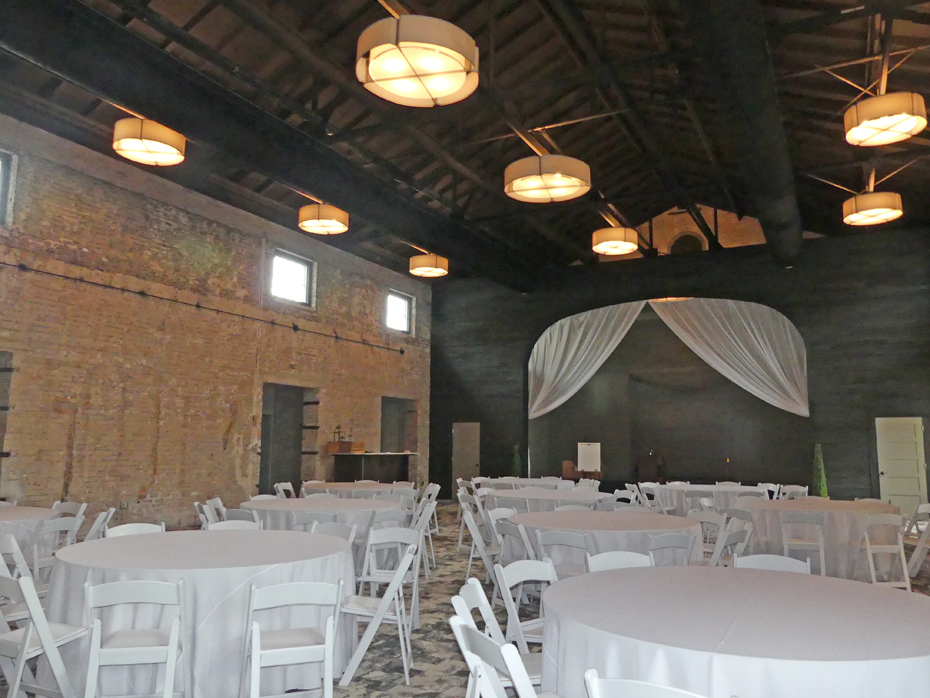 For more info: https://centennialplazams.com/
and www.coastalmississippi.com
We'd love your comments!