Central Florida Zoo and Botanical Garden in Sanford, is Central Florida's shining jewel when it comes to learning about our fellow mammals, birds, reptiles and amphibians. It has always been one of my favorite small zoos. I revisited it recently.
On our first stop we met with Rae, a rescued American Bald Eagle who was injured as a fledgling and could not cope in the wild. The stage was brand new so it was Rae's first time "performing" on it. She came through like a champ. Madison and Hillary, her keepers told her story and showed off the magnificent bird. She is about 12 years old and had fallen out of her nest and broke her wing as she was a fledgling. When she was rescued, the wing had begun healing but she could not fly. Since she was a baby when found she was able to be trained as an animal ambassador.
We met Herby, the chicken, Jake, the alpaca, Kookie, the goat Morton, the llama, pigmy, Boar, and Nigerian goats, and other livestock in the petting zoo.
The sloths imitate some human behavior. Out guide told us that in the wild they eat food that is not highly nutritious and sleep a lot.
The cheetahs, leopards, clouded leopards and other African cats are some of my favorites. They have a beautiful "black" leopard. She is about 21 years old which is old for a leopard. We learned that "black panthers are not an actual species. They are just normal wild cats with a high melanistic content thus black fur.
Primates rank pretty high on my scale too. We met the lemurs and learned about their unique status system where females and young are higher in status than the males. Madagascar is the only place where lemurs live and rapidly becoming endangered due to loss of habitat on that island nation.
The giraffe exhibit is fantastic. They have three males. Amber, who is past breeding age, and the other two are too young for breeding. Amber is a Rothschild giraffe which is a endangered species. Since there are more male giraffes in zoos than female, Central Florida Zoo is a holding place for the males who are not breeding giraffes. The zoo offers an opportunity to feed the giraffes.
Another favorite at Central Florida Zoo is a greater one-horned rhino named PJ. Hillary told us he is a youngster, about six, who loves to go underwater and blow bubbles from both ends. He loves to play with a ball. Greater one-horned rhinos are the second largest species. Rhinos, native to Asia, are endangered due to loss of habitat and poaching.
The otters, both in and out of the water are so much fun to watch. On land they move at normal speeds but underwater they are jet-propelled.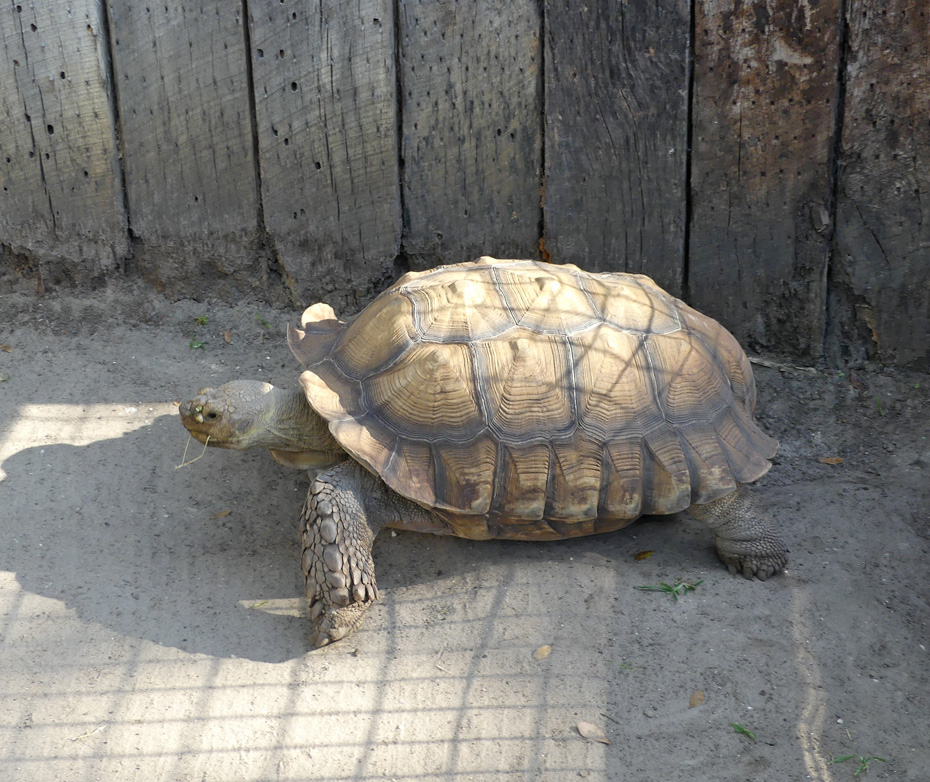 We learned about the possibly hundred year life span of a tortoise and met Tank, an African Spur Tortoise.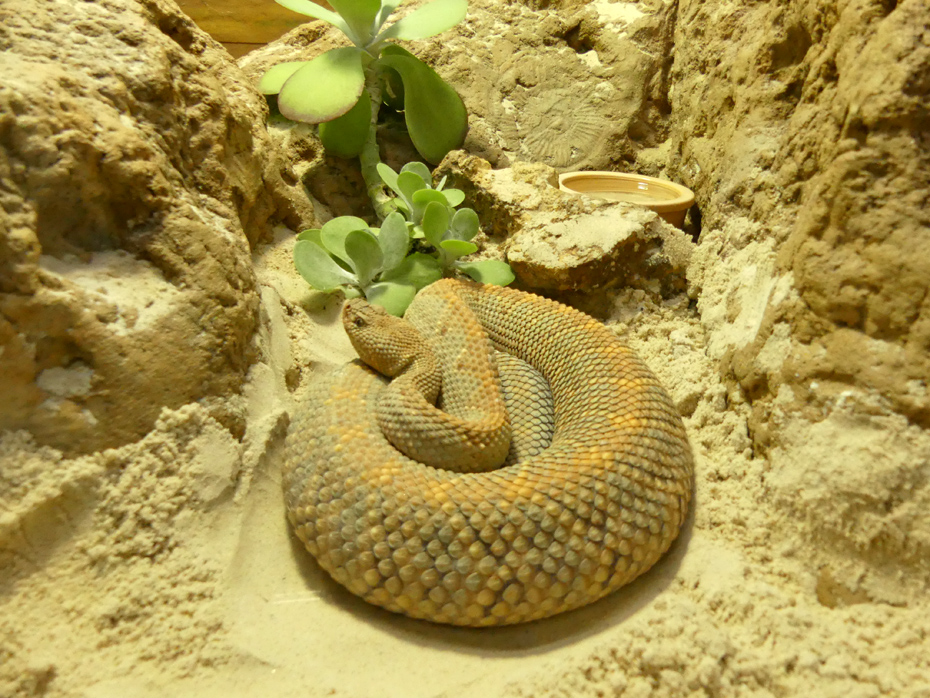 The reptile house is filled with colorful species. Those who have that primeval fear of snakes miss out on a lot of beauty. The colors range from the brightest primary colors of the coral and scarlet king snale to the pale earth tones of the desert and sand dwellers. One species found here is the Aruba island rattlesnake, a venomous pit viper only found in the wild on the Caribbean island of Aruba. It is so endangered that fewer than 230 adults are believed to exist in the wild.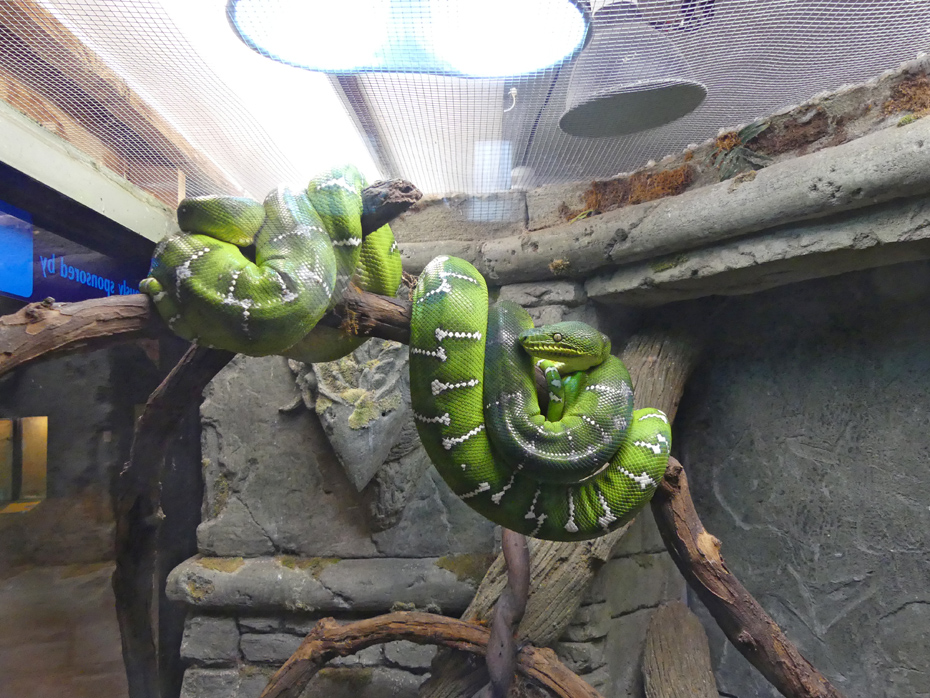 For those who hate snakes, it is important to recognize the usefulness of the species. Aside from eating many pesky insects, the king snake will attack and kill a rattle snake. In the US we only have four poisonous snakes; rattlesnakes, water moccasins, copperheads, and coral snakes. All are pit vipers except the coral which is related to the cobra and chews its venom into a victim instead of injecting as a viper does. All others are beneficial and harmless. If confronted with might be a coral snake, before you panic, remember to old rhyme, "Red and yellow one dead feller. Red and black, okay Jack."
Central Florida Zoo's new Bear House is a recent addition designed to help Floridians learn to live with our bear neighbors. Two bear siblings, Ella and Guignard, were brought from Georgia where they had been captured as cubs in 2014 and kept as "pets" by two loggers. The cubs were too comfortable with humans to return to the wild. They live the high life here in the new Bear House.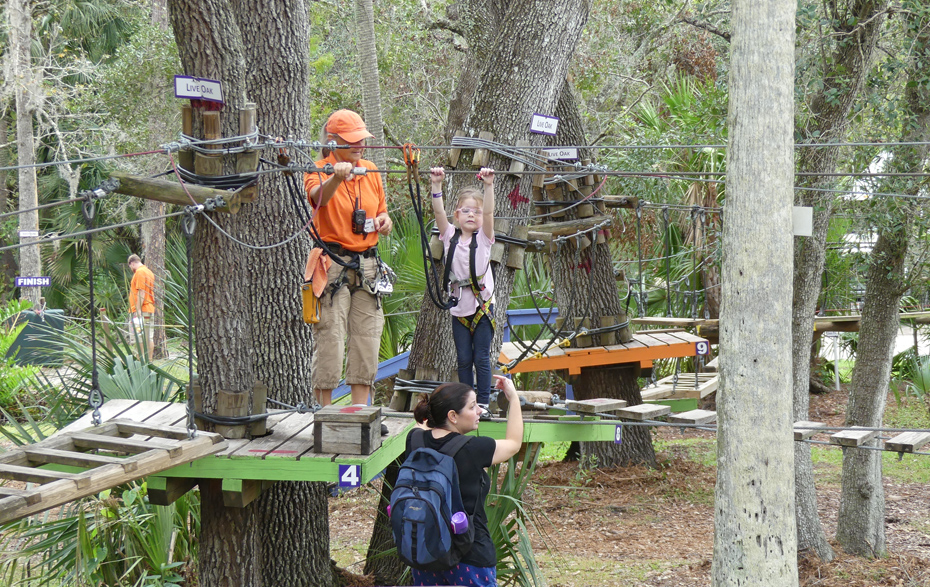 The zoo garden is interspersed throughout. The workers are very careful about which pesticides are used in the garden as the animals often eat some of the plants near their enclosures. The zoo has places to grab a quick snack. Naturally there is a kiddy area with the Wharton-Smith Tropical Splash Ground that comes in very handy in the summer. ZOOm Air Adventure Park with its zip lines and the mini-train line are local favorites as well.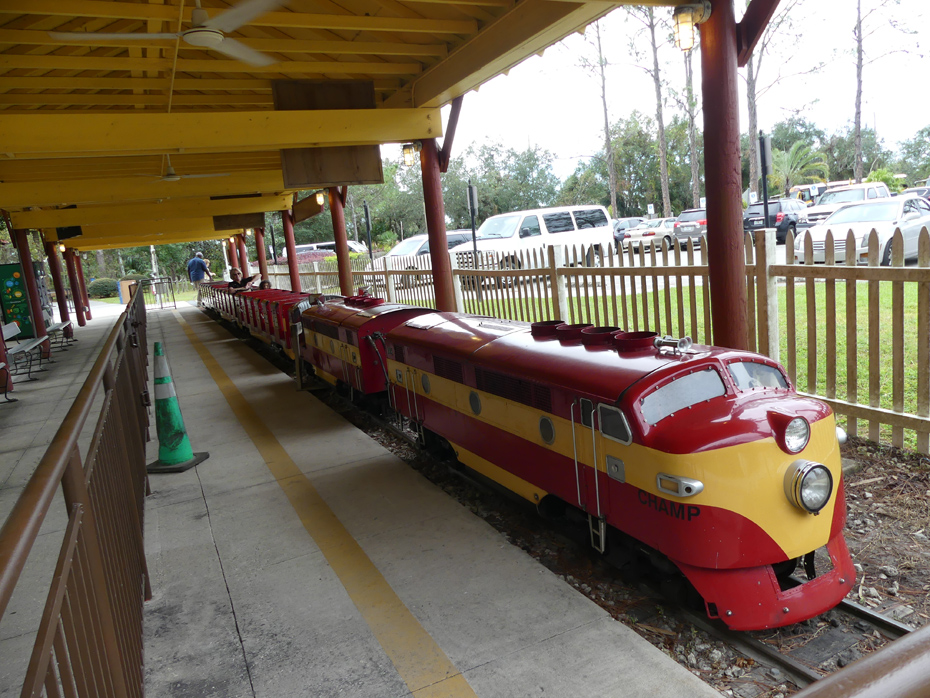 We didn't have time to tour the entire zoo since they have over 400 animals, from over 150 species. The zoo has been at the present location since July 4, 1975.
For more info:
http://www.centralfloridazoo.org/