Published 6-7-2019

It's fun when something old gets refurbished to live again. But when that something gets a second rebirth it is really something unusual. This is happening now with Historic Westville. You say you've never heard of Westville? You will soon. It's quite a story.
The first Westville was never really a living town. It was the brainchild of Colonel John West a history professor who saw progress destroying history. He decided to do what he could to preserve it by buying up old buildings before they could be destroyed. For more about the original Westville go here.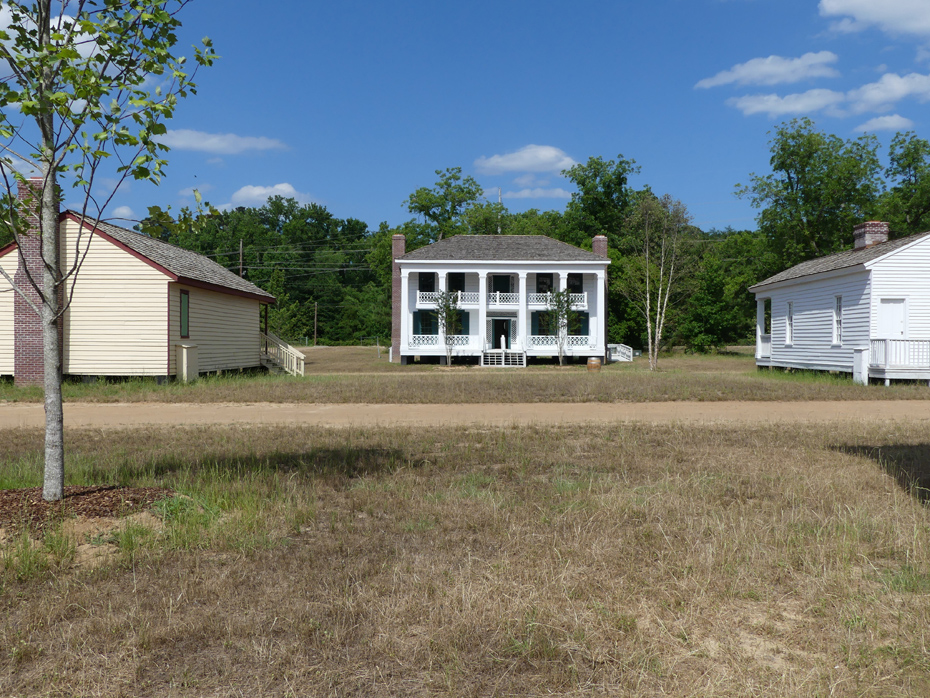 After Westville could no longer sustain itself in 2016, it began its move to Columbus, Georgia. On June 22, 2019 the new recreated Westville reopens. I got a sneak preview and can tell you it will be as great an experience as before if not better. Many of the buildings that had become rundown are restored to reflect the mid-19th century safely. One of the first things reflecting that safety factor is the road leading into Westville. Naturally in the 1850s that road would have been dirt. Today it has to meet modern standards. Allen Sistrunk, executive director, told us how they worked to provide a historic look with modern requirements. "Rather than have an asphalt road, we used a polymer that glues the native soil together and can accommodate an 80K pound First Responder vehicle." Looking at the road it appears a country dirt road that would have accommodated nothing but horse drawn wagons in an earlier era.
They are planting a grove of long leaf pines as that would have been the most common building material in middle Georgia in the 19th century. They plan to leave most of the landscaping natural so it looks like you are riding into the country.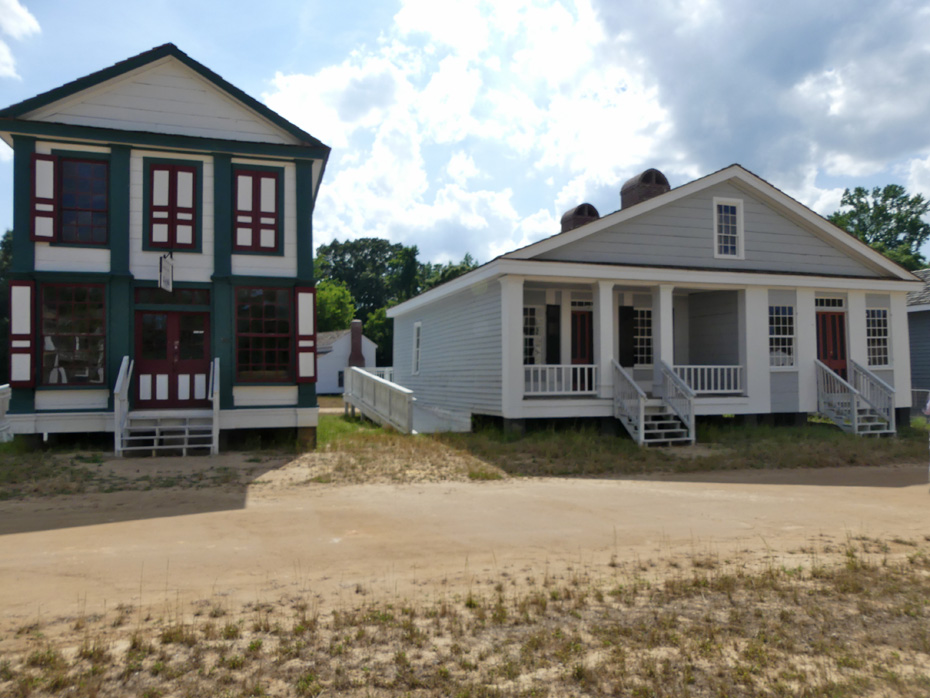 Once inside the village, the buildings range from modest homes like the Singer House, owned by Belgian immigrants who had their shoe making business next door; then there is the McDonald House, a gorgeous Antebellum home. The McDonald House has fireplaces in each of the rooms and is furnished with beautiful antiques applicable to the period. Unfortunately the upstairs is closed to the public.

Another upscale home is the Billingsley family home donated by current owner, David Lewis, who also donated $300,000 to renovate it.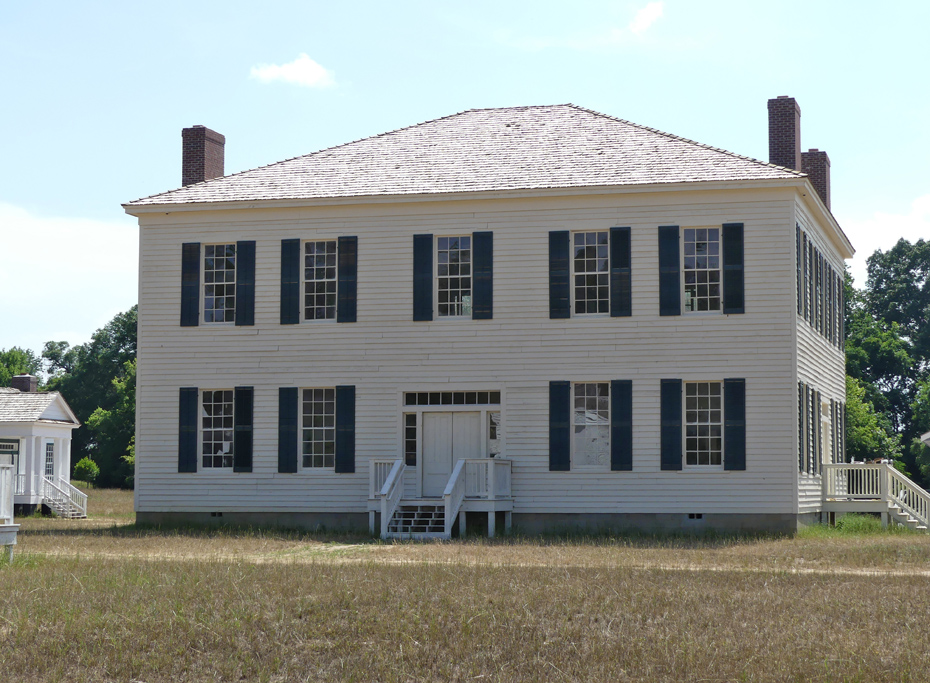 You'll find a courthouse from Chattahoochee County that is the last wooden courthouse left in Georgia. Right now, it has artifacts from coming houses. One room is the School Room. It had hard wooden benches and the students used chalkboards.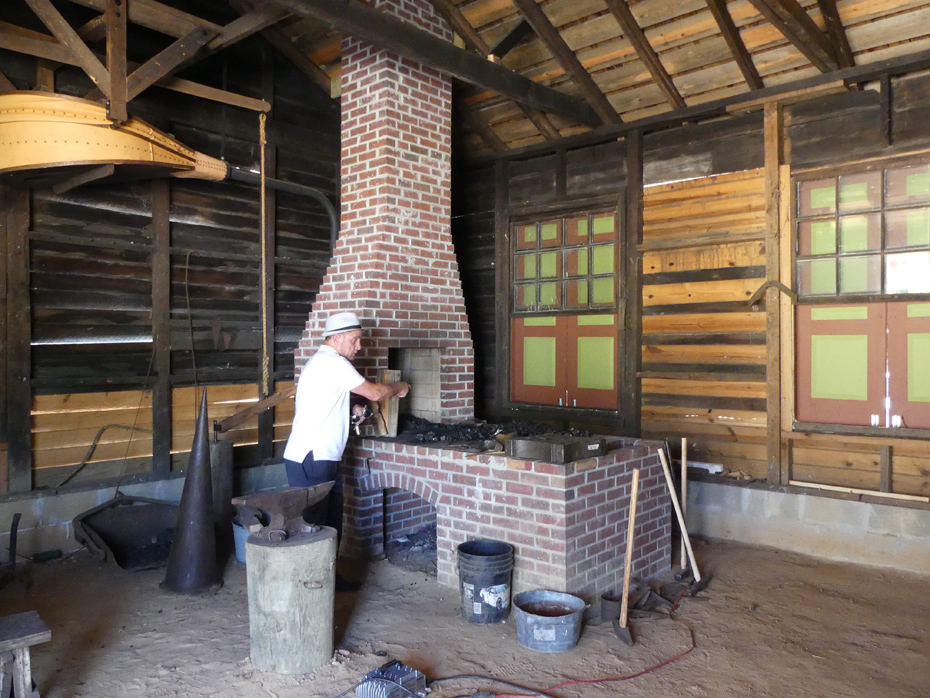 There's a blacksmith shop equipped with a restored bellows that might have been used in 1850. Allen told us the same blacksmith that was in Lumpkin will be here. Just as it was the most important place in its time, it is the most popular place for visitors.

There are two churches here. The Methodist Church, dating to 1836, has original art on its walls and ceiling painted by an itinerate German painter. He traveled around and traded his skill at painting public buildings in exchange for room and board. Allen explained that the church had to be taken apart and reassembled piece by piece. The art is amazing.

Every village needed a doctor's office. Westville's displays the "latest" surgical equipment used in the 1800s. Just one look at the saws would have convinced me I was healed without any medical assistance.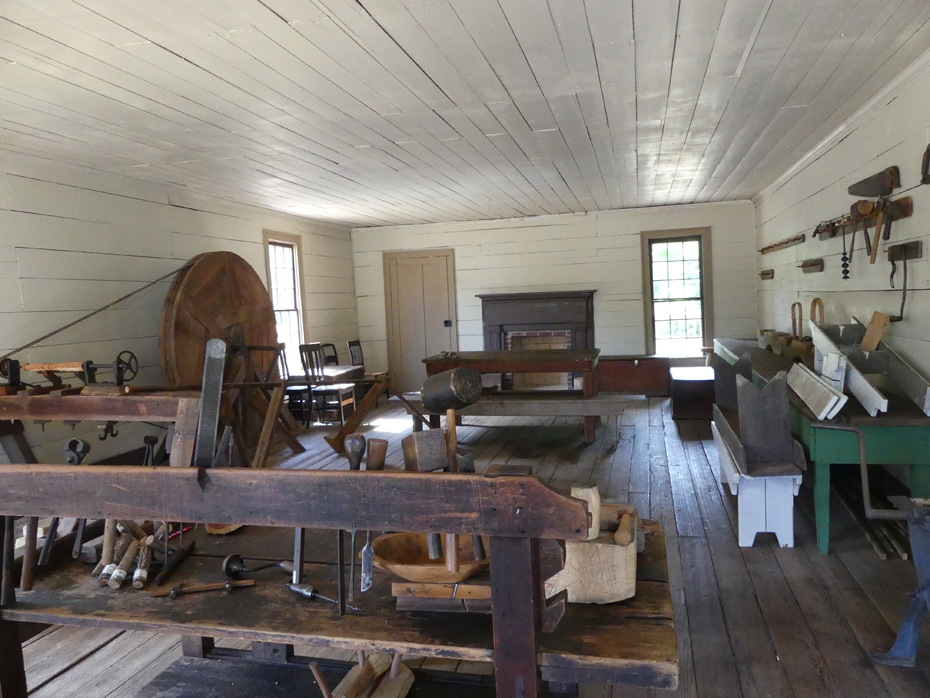 The carpenter's shop has all the tools needed to build houses and create furniture. There is an amazing tool with a huge wheel that turns a piece of wood that can be shaped by a worker holding a chisel. It's sort of the antique version of a router.
All of the homes here now are phase one of the plan. There will be a dining area on site. You will meet costumed docents in each building. Phase two will add the Moye House, an Antebellum home, and include a barn, cotton gin, smokehouse, livestock, with fields growing crops like cotton, sweet potatoes and sorghum, possibly sugar cane. That grouping will represent plantation agricultural culture. Another phase two plan will include a European settlers' community.
Remember this is just a preview. Visit Columbus as soon as you can for the real deal.

For more info: https://westville.org/
We'd love your comments!