Virginia Beach, A Place to Play
Kathleen Walls
Published 8-8-2022
There are many reasons to visit Virginia Beach. Aside from the delightful weather most of the year, there are lots of attractions and some delicious restaurants.
Whale Watching Tour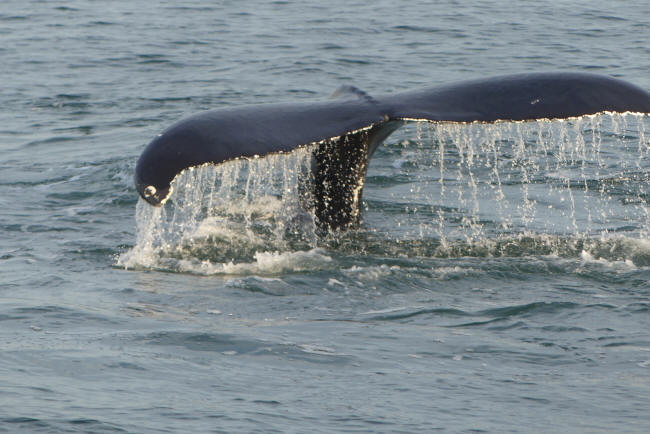 A Whale Watching Tour with Rudee Tours is a two-hour excursion that guarantee sightings December thru February. The humpback whales put on a show for us. They were breaching, so the entire body was visible. Some were just breaking the waterline and flipping their enormous tails. A narrator explained about whale behaviors.
The upper deck is the best spot for watching, but the boat has bathrooms, a snack bar, a full bar, and a heated indoor cabin as well. Rudee Tours has several different tours if you are there at other times. If you get seasick, go sit in the lower rear and stare at the ocean. This will help banish that queasy stomach.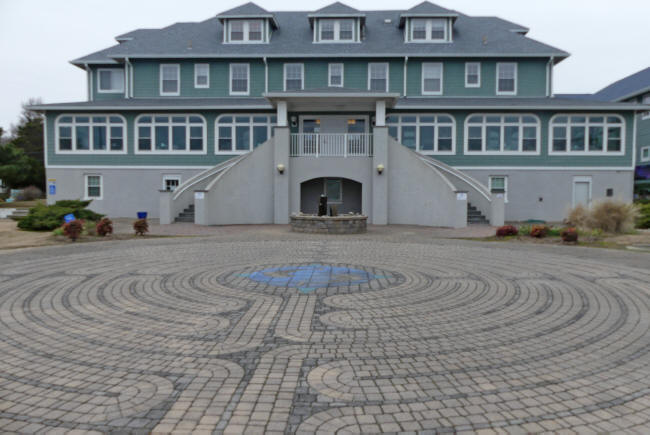 Edgar Cayce's Association for Research and Enlightenment is a unique educational experience as well as fun and relaxing. It shows why Edgar Cayce was the most documented and accurate psychic of the 20th Century and is considered the founder of holistic healing. You learn about his predictions or health and nutrition readings, which were way ahead of his time. Medical experts are only now coming to accept much of what he taught. You can schedule a session with a dream interpreter, attend one of the many courses about reincarnation, psychic readings, karma, or others. You can book a massage at the spa, or have lunch in the spa restaurant.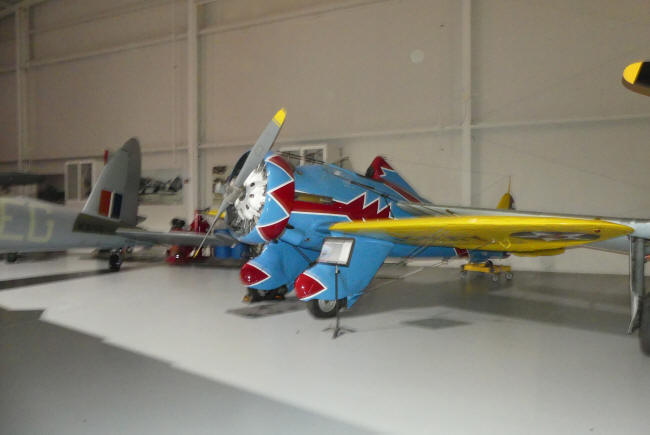 The Military Aviation Museum is home to one of the largest collections of World War I and World War II-era military aircraft. The collections include both army and navy planes. There are antique autos here also. Guides are all over the museum to answer our questions. A guide told me how the pontoons could be removed and wheels inserted for land use on one N3N Canary bi-plane. Many are former pilots and are very knowledgeable.
Virginia Aquarium and Marine Science Center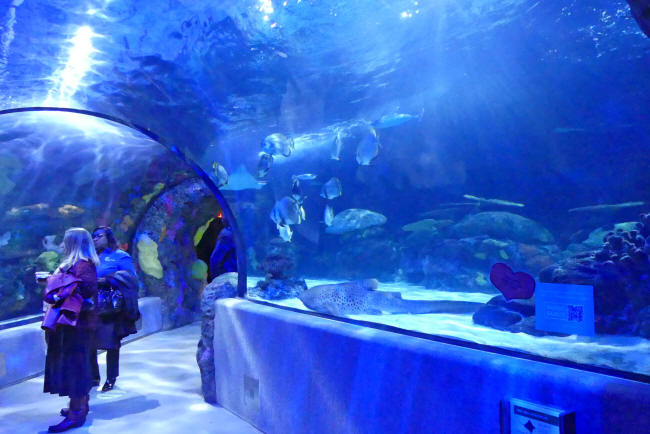 Virginia Aquarium and Marine Science Center takes you on an aquatic journey from the Atlantic Ocean to watery habitats around the world. You visit seals, snakes, crocodiles, sea turtles, Komodo dragons and every type of fish, from jelly fish to sharks. In the sea turtle exhibits, they give numbers for the hatchlings and survival rates. Around all the tanks and exhibits, there are placards explain pertinent facts about the animals. In one section, you walk through a tunnel surrounded by water. Watching the fish, turtles, and giant sharks swimming around you is a thrill.
Cape Henry Lighthouse
Cape Henry Lighthouse, built in 1792, is the 4th oldest lighthouse in the country, authorized by President George Washington. They built a second historical lighthouse a short distance away from the original in 1881. Both are on the National Register of Historic Places. It's on a military base so they collect basic information and your driver's license before you board a shuttle to the lighthouses. Non-citizens need a current passport to visit. You can climb to the top of the oldest lighthouse but be prepared, the lighthouse was built on a dune, so you face a long flight of stairs to the top of the dune. Then, inside the lighthouse, it's 191 steps on the steep spiral staircase to the top
Thoroughgood House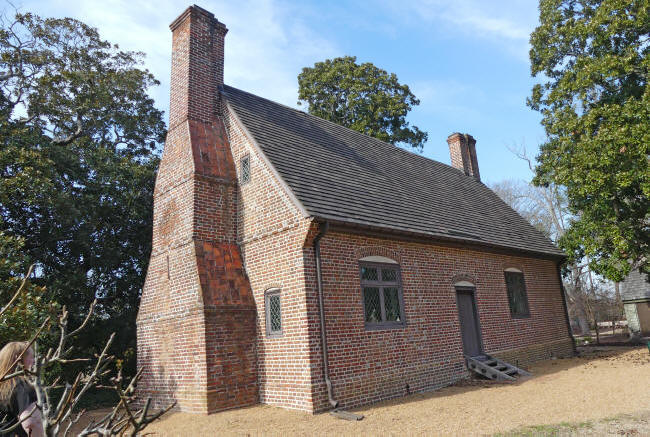 Virginia Beach has many interesting house museums to visit. Thoroughgood House and museum is one of the most interesting. Admission is free, and tours are on a first come first served basis, about every 45 minutes. Our guide, Mary, gave us an overview of the house's history while we toured the house and grounds. It was built in 1719, making it one of the oldest surviving colonial homes in Virginia Beach. Originally, they believed it was built by Adam Thoroughgood. Research show it was actually built by his great-grandson, Argall Thoroughgood II. He died while building it and his wife, Susannah, completed the house. Their son, John, made additions later. It is furnished as it would have been in John's time.
The museum tells the family's story beging with Adam and his wife, Sarah. It tells how Adam rose from indentured servanthood to a prominent figure in Virginia politics. Native Americans, who were here when the settlers arrived, have their stories as well.
Virginia Museum of Contemporary Art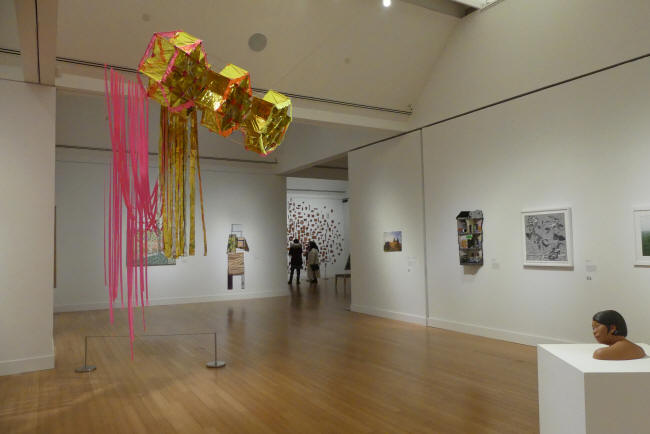 Art lovers need to visit Virginia Museum of Contemporary Art with its ever-changing exhibits of modern art. Beside professional art, there're exhibits from school children. There are pottery exhibits as well as photographs and paintings. One place in the museum lets you do your own artwork. You pick a portrait from a selection and put it on a light board with a blank paper over it and trace the outline. You then color in your outline and, supposedly, it will reveal a lot about your personality. Admission is free.
Three famous statures
Virginia Beach has three famous statues. Cape Henry Memorial Cross marks the site of the landing of the settlers who established the first permanent English Colony in North America at Jamestown.
Neptune, the god of the sea created by sculptor, Paul DiPasquale, stands on the beachfront at the entrance to Neptune Park. He is a reminder to respect and protect our ocean.
A bronze statue of Grace Sherwood, The Witch of Pungo, stands in front of Sentara Independence Hospital. Sherwood was the last person tried for witchcraft in Virginia in 1706. She was tried by "Ducking" a process where she was tied hand and foot and tossed into Witchduck Point in the Lynnhaven River. If she sank and drowned, she was innocent; if she floated to the surface and survived, she was guilty. It was a bit of a no-win situation. She did untie her hands and swim to the surface and was then sentenced to seven years in jail. On July 10, 2006, 300 years after her trial, Virginia Governor Tim Kaine reversed that verdict and restored her reputation as an honest midwife and healer.
Aside from the many sculptures, Virginia Beach has many murals.
Mount Trashmore Park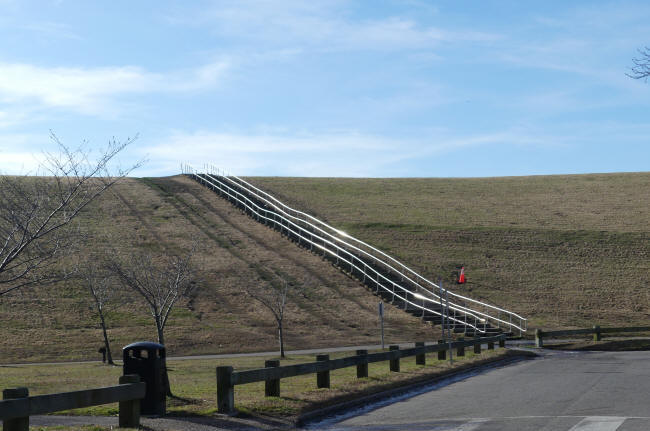 If you are seeking a peaceful place to walk or just relax, try Mount Trashmore Park. This unique park, a few miles from the beach, went from landfill to park with gardens, lakes, and mountains. The "mountain" has the Virginia State Emblem on top of it. You can take stairs to the top where you can walk the trail. The park has a children's playground, baseball, tennis courts, skate park, and other sports offerings.
Dining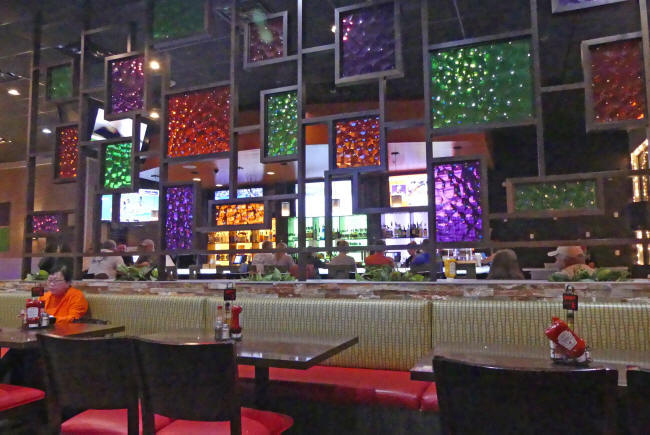 Here are two dining spots I recommend. Cactus Jack's Southwest Grill for casual Southwest style dining. When we visited on a Saturday night, Joe Heilman was playing guitar and singing. There is also entertainment on Friday and Wednesday. Waterman's Surfside Grille if you want upscale. It offers delicious seafood. Both have full-service bars.
These are not all the reasons to visit Virginia Beach, but it's a good start.