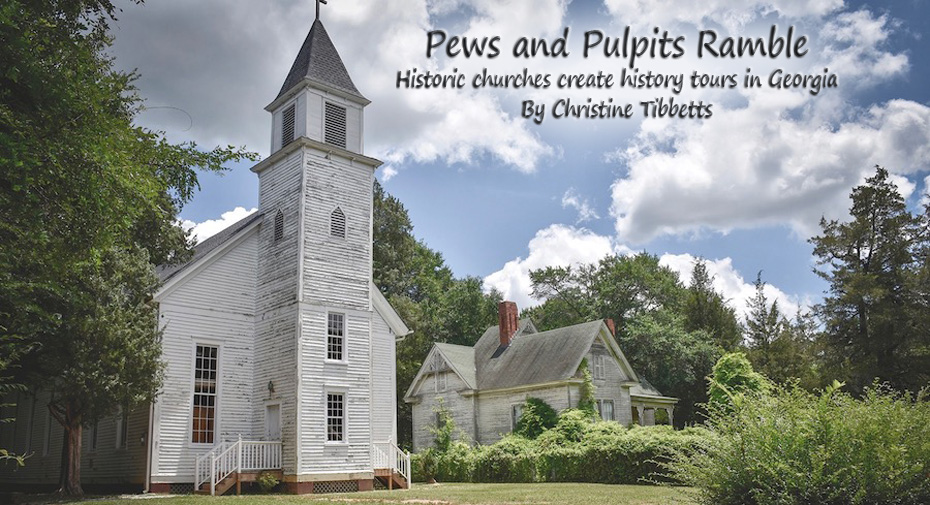 Some hold Sunday services. Some only special events now and then.

But several dozen historic southern churches share their stories of resilience in personal, up-close ways on lively tours called the Pews and Pulpits Ramble.

Happens twice a year. Next one is September 21, 2018.

Secure a spot www.historicpewsandpulpits.com

Art and architecture play a key role, along with the stories of people living and dead. Cemeteries, of course, offer clues to the history as well as the details of the buildings.

Family stories handed down in these churches include tales about the dearly departed. Many times, their descendants still worship in the historic places.

I chose the city of Thomson to headquarter my Pews and Pulpits Ramble. That's McDuffie County, and you'll find it easily on a map if you look first for the much larger city Augusta.

Pews and Pulpits meanders through the backroads of five Georgia counties :
· McDuffie
· Warren
· Greene
· Hancock
· Taliaferro

Town names include Thomson, Warrenton, Greensboro, Sparta and Crawfordville. They think of themselves as the Classic South and Georgia's Department of Economic Development does too.

Next layer of community names includes Wrightsboro, Prospect, White Plains, New Smyrna and Antioch.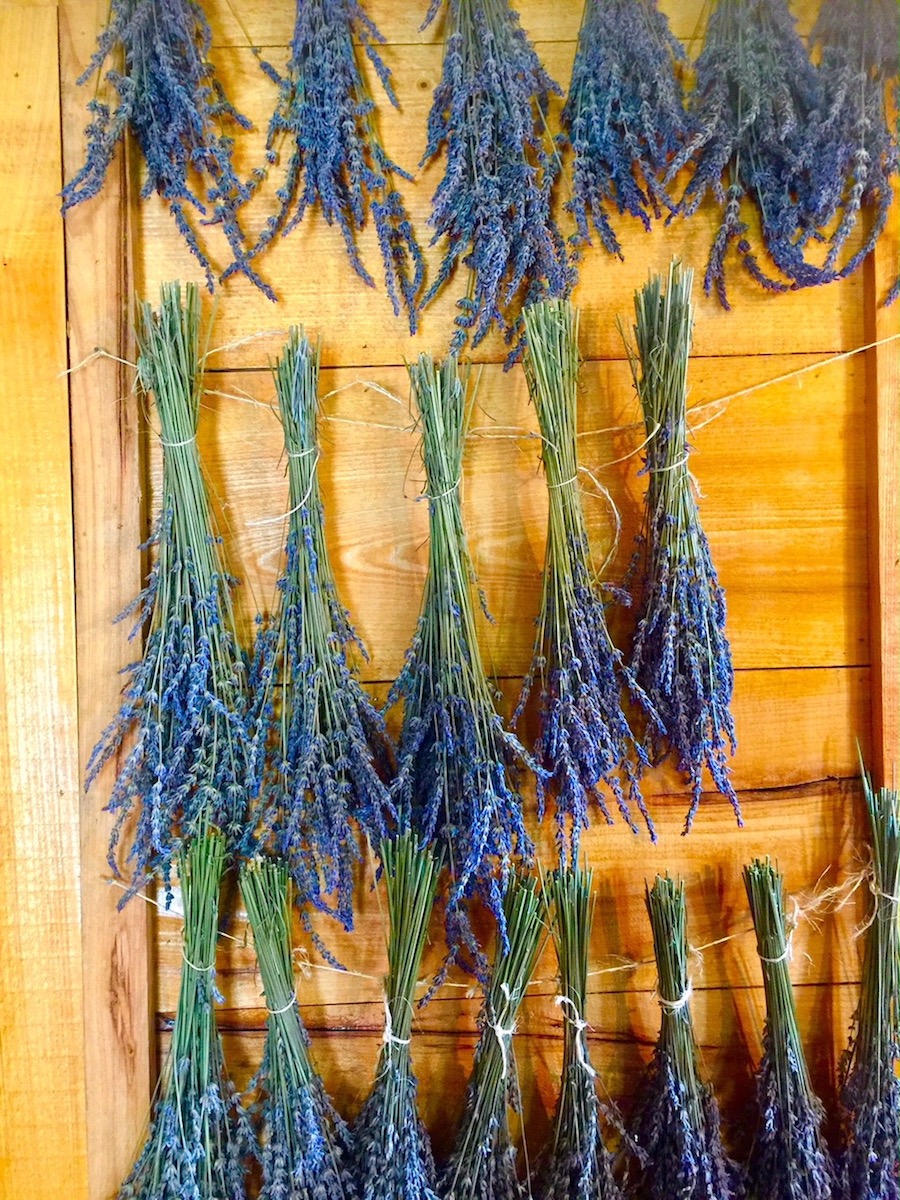 Luxuriate with lavender in many forms at the White Hills Lavender and Herb Farm in Dearing.That means food, tea, aromatic gardens, bath herbals and charming, enthusiastic lavender farmers Amy and Patrick Sutter.


Drill down even smaller to find Dearing with a lavender and herb farm named White Hills, or places called Camak, Jewell and Powelton.

These pews and pulpits aren't always in the county-seat cities. This experience is backroads, so be glad the organizers do the driving while local folks share personal and endearing stories in each church.

My tour bus was a 60-seater, filled to capacity. Everybody was interested in history and community, respectful of rural traditions and willing to talk about the past influencing the future.

I live in Georgia but do believe the first-person sharing of history would be enlightening to visitors from afar too.

April, 2018 was the third Ramble, coordinated with Historic Rural Churches of Georgia. That's a non-profit launched in 2012 to preserve and positively impact church buildings and grounds --- with deep meaning.
Find St. Paul Christian Methodist Episcopal Church in Sparta. The October, 2017 Pews and Pulpits Ramble featured this congregation. Photo courtesy of Elizabeth Vance, Thomson-McDuffie Convention and Visitors Bureau


Rambles vary the churches they feature. The consistent piece is the personal touch with music and family stories and archival treasures.

This is storytelling and the honor of entering places that matter mightily to communities.

An old church tradition called dinner on the church grounds centers the middle of the Ramble. My fried chicken, greens, sweet tea, banana pudding, pound cake were, well, divine.

Looking Into the 2018 Pews and Pulpits
Old but active suggests the personality of White Plains Baptist Church, organized in 1806.


WHITE PLAINS BAPTIST CHURCH

This church visit is a tale of buildings and ministers.

Since the 1806 organizing, this Greene County church knew only 20 pastors – and one served an astonishing 54 years! Imagine 1854 to 1908. Easy to find James H. Kilpatrick in the White Plains cemetery; his is the tallest marker by far.

The building is a modern 1887 consruction because two burned and one fell to a tornado. Chandeliers from the third hang in today's church.

"It's not just old; it's active," says pastor Dr. Lee Smith. He's full of admiration for the congregation which he calls "competent, educated people."

Smith's also impressed that White Plains Baptist was the first church in Georgia to allow blacks and whites to worship together.

Ramble Insight: Sit in an historic pew where such a bold move of faith to integrate took place. Does that trigger hope for kindness and reconciliation in this era?
Authentic historical markers point out many Pews and Pulpits Ramble sites.


1899 is a significant date in White Plains too. That's the year Andrew Carnegie paid off the loan for the first local public library. Guess who asked Carnegie to do so?

Long-time pastor Kilpatrick gets the credit.

ANTIOCH BAPTIST CHURCH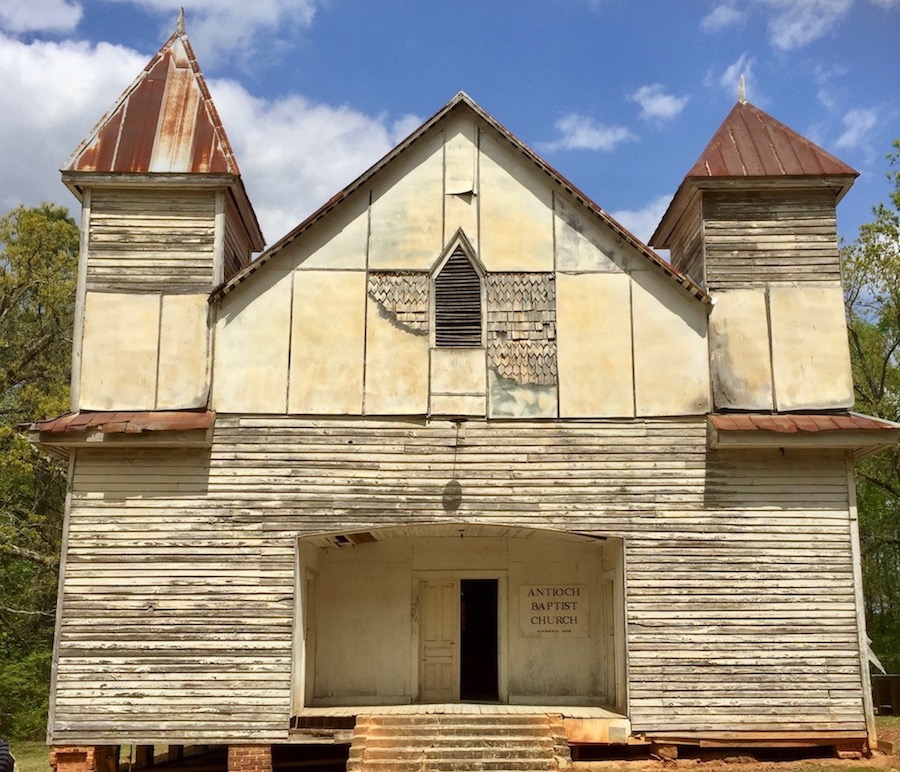 "Setting the spirit in place" undergirds all the traditions at Antioch Baptist Church.


Heel tappers "set the spirt in place" in the historic Antioch Baptist Church.

Used to happen every week, and now church members do so for special events. Happened for me during Pews and Pulpits.

Antioch is in the second smallest county in America east of the Mississippi River. Families living and worshiping there have always known some sure-fire ways to invoke the spirit.

They say they've overlapped prayer and song since 1886 to invoke the spirit. Find Antioch Baptist Church in Taliafero County. Pronounce that Tolliver.

Wide-planked heart pine floors resonate with the heel tapping rhythms. The cadence reminded me of a native American reflection the esteemed Martha Graham dance company performs.

In the church, high heels really sound out, but George Turner creates the rhythm with his leather flat soles too.

Turner knows the history and shared it with respect and sincerity to my bus-load of Pews and Pulpits learners. One of 13 children, he grew up in the little Antioch community, where former slaves and their descendants eked out a living with cotton, corn and sawmilling.

"Keeping up with people at church was so important," he said. "Think what each had endured all week long.

"Coming to church was a release, finding a new calm to make it another week. This was all about invoking the spirit," Turner said.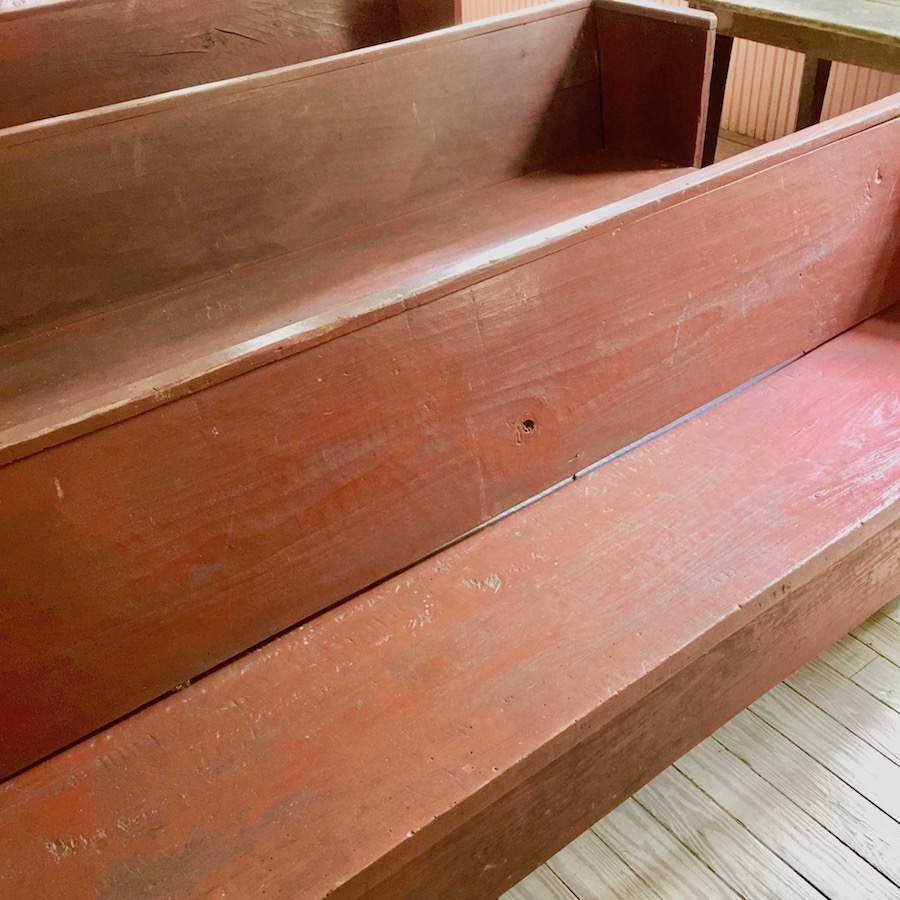 Hand-hewn 1886 pews in Antioch Baptist Church honor the sawmilling professions of early members.


Ramble Insight: Sit in a hand-hewn pew in this community where sawmilling was the work of some church members, and muse about their lives to gain a sense of place.

PROSPECT METHODIST CHURCH

Heard about circuit riders, preachers traveling from church to church but never lingering?

Connect to their history thanks to Pews and Pulpits. This Warren County church owns a rare treasure: the original book of sermons a circuit rider presumably used. John Wesley wrote them and I sat in a pew where others no doubt heard some of them.

Late 1800s Sunday School lessons in beautiful handwriting are Prospect Methodist Church artifacts too. Wear white cotton gloves if you consider touching them.

Prospect Methodist Church members treasure their significant artifacts, including this 1860 book of John Wesley sermons and 1869 Sunday School lessons.

Hymns are history too in this church. Sara Chafin Jackson has played the piano here for worship services since she was 11. I didn't ask her age but assume decades of hymns.

1880 is the constriction year. The original 1846 Prospect Methodist building was sold to St. James Church for $160 that year.

Think about the 1846 launch when roaming the cemetery, considering families during the Civil War.

Ramble Insights: What must have been the depth of Amanda J. Rogers' heartache? She saw two sons and her husband walk off to the Civil War. One son died, the other lost an arm, husband returned. They're all buried here.

WRIGHTSBORO METHODIST CHURCH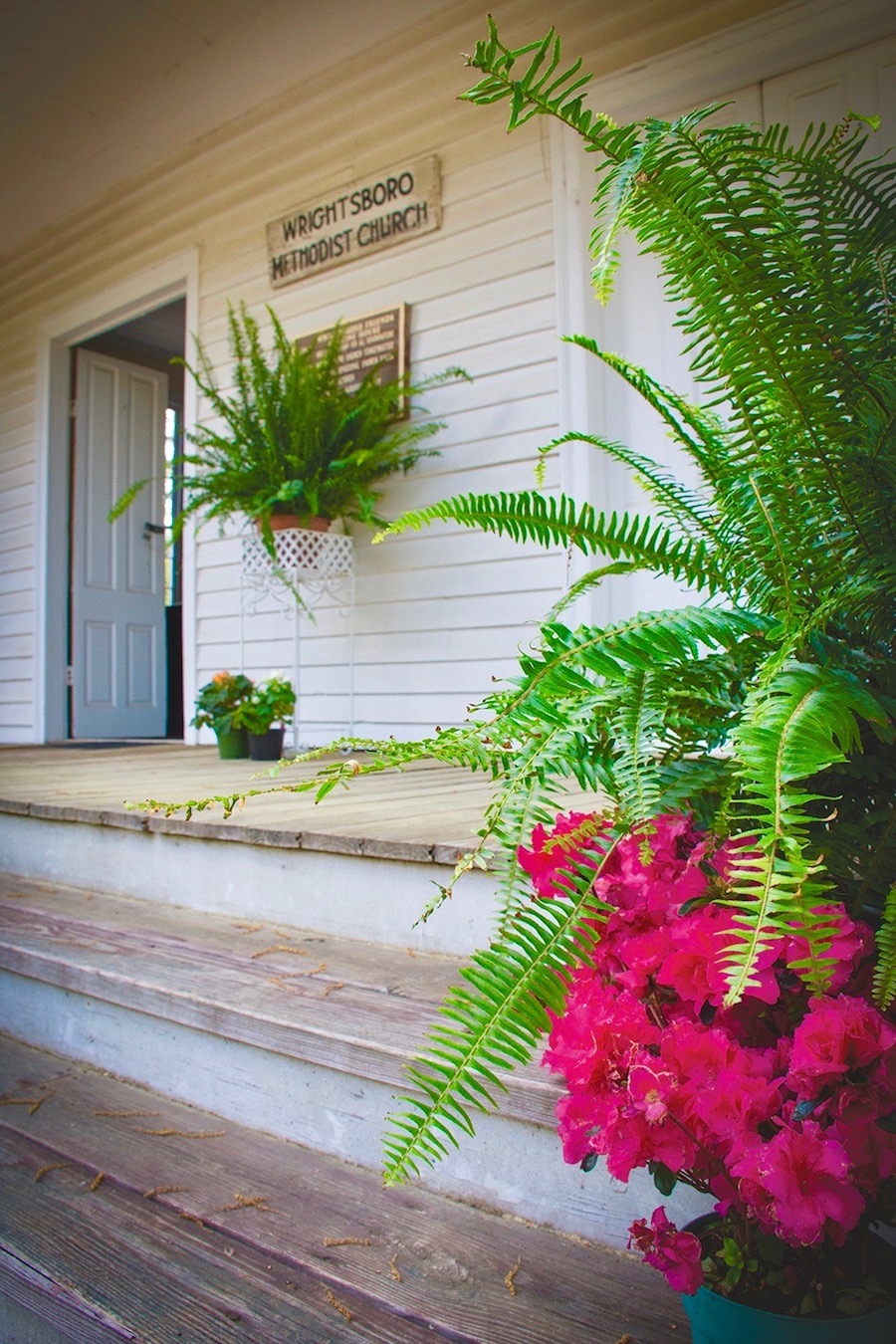 Naturalist William Bartram praised the "high hills and rich vales" of the Quaker community forming as he explored what today is Wrightsboro. Photo courtesy Elizabeth Vance, Thomson-McDuffie Convention and Visitors Bureau


Quakers founded Wrightsboro, and moved on. Other pioneers, Methodists and local governments all played a role in developing a thriving community. They moved too.

Left behind are their 1810 church building, cemeteries primitive and formal and remnants of settling that began circa 1773.

"High hills and rich vales" catch your eye – so said naturalist William Bartram passing through that same year on his three-and-a-half-year exploration of the south. He was a Quaker too.

Ever strolled around a wooded space historians describe with "the highest concentration of intellectuals, but they all moved west."

Today, access Wrightsboro several ways:
· Solar powered audio box on the church exterior telling tales of history and people
· Special events in the church, notably music at Christmas. The organ is visually stunning.
· Wooded grounds where preservation of early Quaker settlement buildings is underway, re-enactment events happen and graphically-pleasing signage adds insight.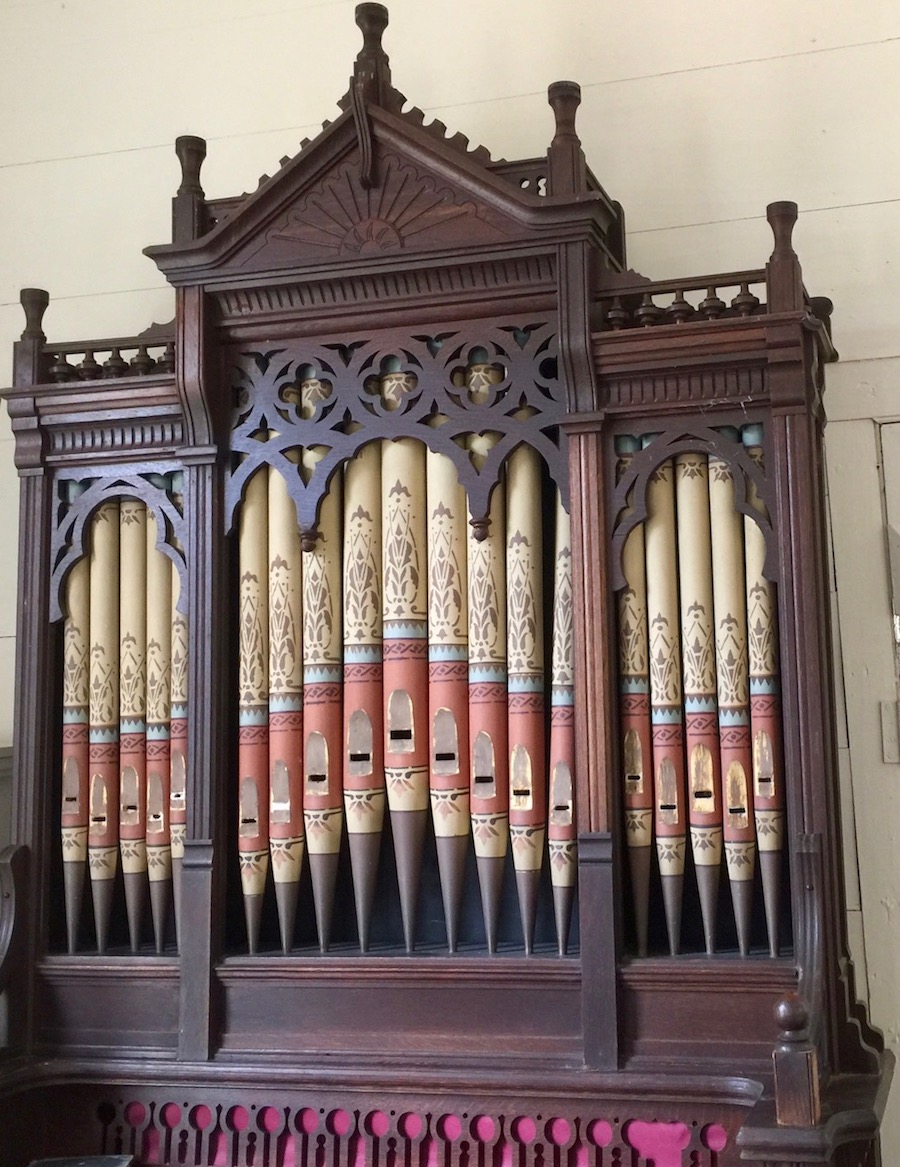 The unusual organ in Wrightsboro Methodist Church can be heard during special events. Check out Christmas schedules.


Ramble Insight: County government get the credit for holding on to the history. McDuffie, where the energetic and charming city of Thomson is the county seat, fills the role of official caretaker of the historic grounds and buildings. They're also committed to care for the legacy of bluesman Blind Willie McTell. Spend the day in a sprawling meadow engaged in music every first Saturday in May.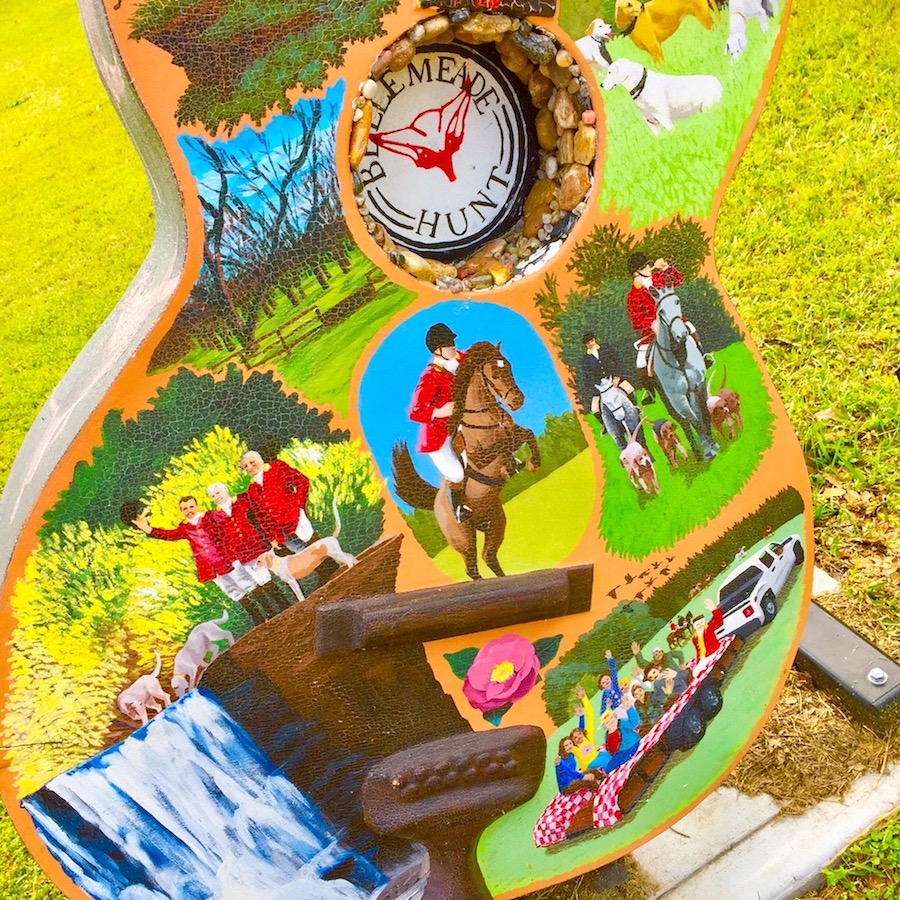 Twelve art guitars pop up around Thomson honoring legendary bluesman Blind Willie McTell. This one also highlights the Belle Meade fox hunt.
NEW SMYRNA METHODIST CHURCH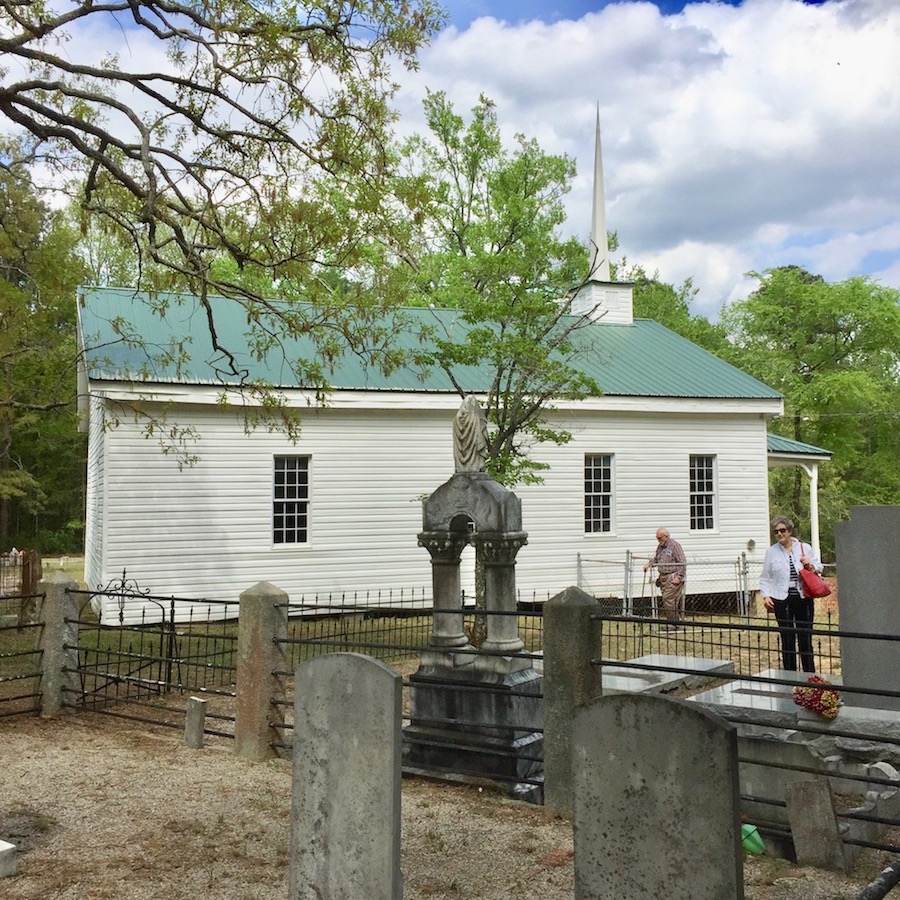 Peek underneath New Smyrna Methodist Church, remodeled in 1878, to see hand-hewn logs from the original 1790 building.


Get down on your knees to see the full history of the rise of Methodism in Hancock County. Why? To peek under the church at gigantic hand-hewn logs from the original foundation, still joined by wooden pegs. Think 1790!

Derriere may be as significant a body part to document history as are knees. The curves in the pews indicate original wood supporting two centuries of seated worshippers.

The church was remodeled in 1878, retaining the original frame. For a long time, this was known as the Piney Woods Meeting House.

Historians say it was the second Methodist church organized in Georgia.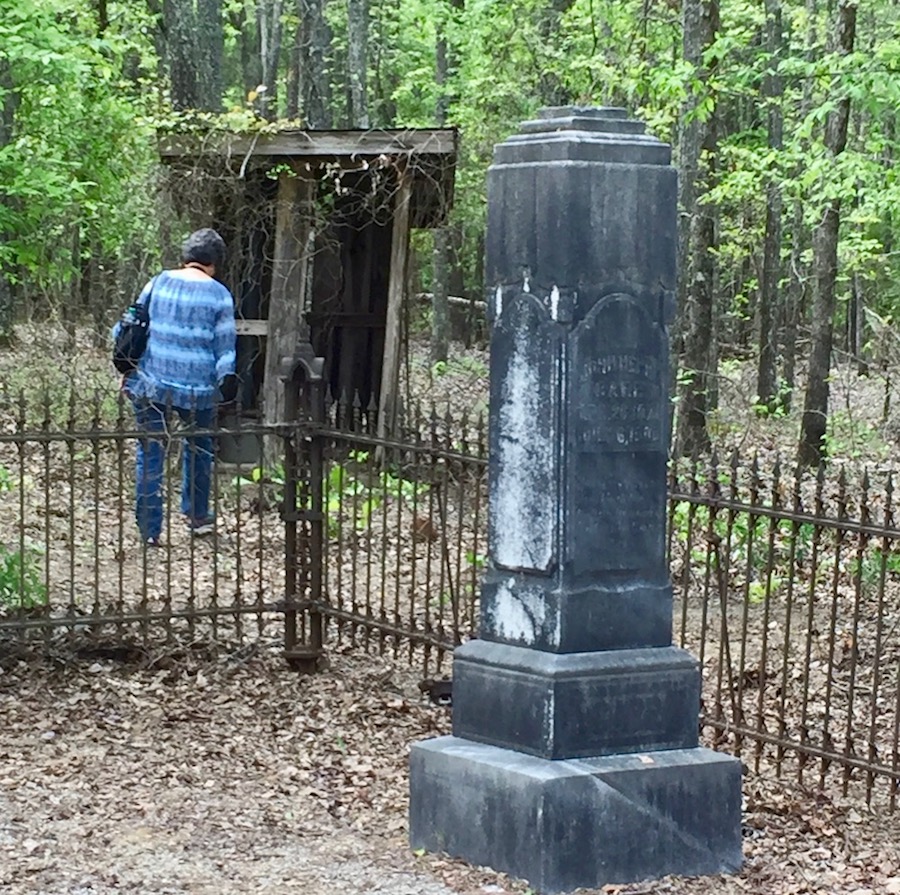 Of course there would be an outhouse when the oldest grave in the cemetery is marked 1857 next to New Smyrna Methodist Church.


Church member and local resident Jack Hill told my Pews and Pulpits group, "When my mother passed, we didn't have enough people to keep the church open."

What a contrast to the experience of Jesse Lee shared in The History of Methodism in Georgia:

"In 1806 I attended a camp meeting in Hancock County at what was called the Piney Woods house. There was the largest encampment I ever saw (176 tents) and the congregation on the Sabbath was estimated at 10,000."

Ramble Insight: Civil War veterans are buried in the New Smyrna cemetery. What must one that I saw - Henry Mitchell – have thought about as he walked away from here to fight in Richmond?



Header image is Locust Grove Catholic Church in Crawfordville was a headliner for the June, 2017 Pews and Pulpits Ramble. Photo courtesy of Elizabeth Vance, Thomson-McDuffie Convention and Visitors Bureau

Photos not credited are by Christine Tibbetts






Connect with us on:
American Roads and
Global Highways has so many great articles you
may want to search it for your favorite places
or new exciting destinations.