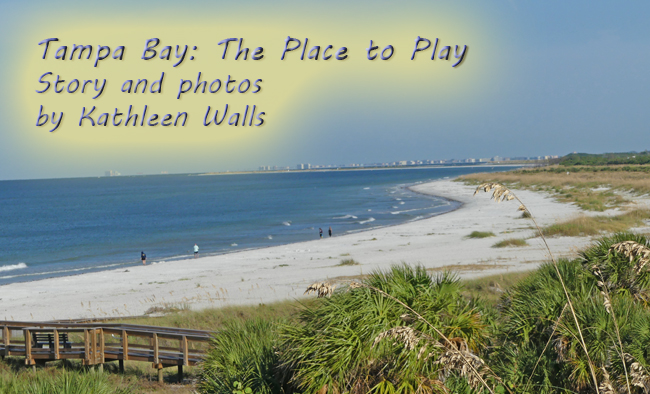 Tampa Bay is one of Florida's most popular playground areas. It has such a variety of attractions even a picky group will find something each party will enjoy.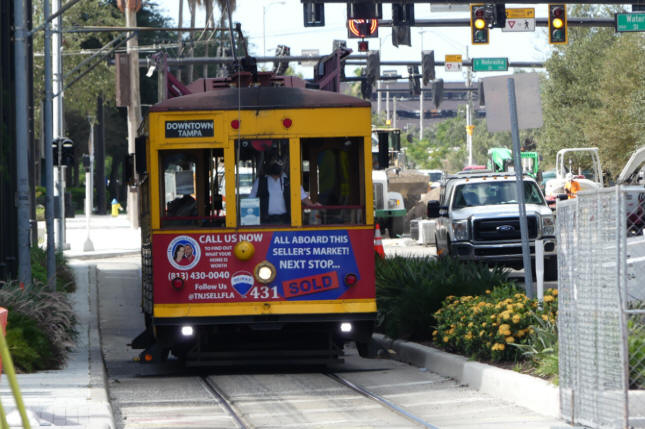 Parking can be a hassle in Saint Petersburg, or Clearwater, and many places in Tampa. It's a good idea to park your car at your hotel if possible and ride the local trolleys. Looper Trolley is a free transportation option in Saint Petersburg. In Clearwater, there's the Jolley Trolley. It costs $5.00 for an unlimited ride pass, $2.50 for a senior, and the pass is interchangeable with the local bus system. Tampa offers the free TECO Line Streetcar running from Ybor City to downtown Tampa with stops near almost all the attractions. Parking is free for two hours along most streets in Ybor City and cheaper at the parking lots there for longer terms.
Attractions in Tampa Bay Area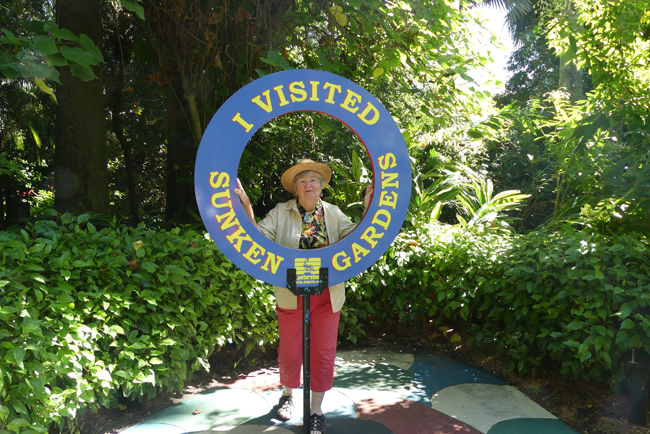 Sunken Gardens offers wildlife mixed with plants in St. Pete's oldest botanical garden. Caged exotic parrots and macaws, ponds filled with gliding koi, and a flock of flamingos make strolling the flowers filled paths a delight.


The St. Petersburg Museum of History<![if !supportNestedAnchors]><![endif]> is on the St. Pete Pier. In the lobby, you'll see a full-sized replica of the Benoist XIV aircraft, the precursor to today's passenger planes. Little Cooperstown exhibit showcases baseball history. The stature of the little paperboy in front is super realistic.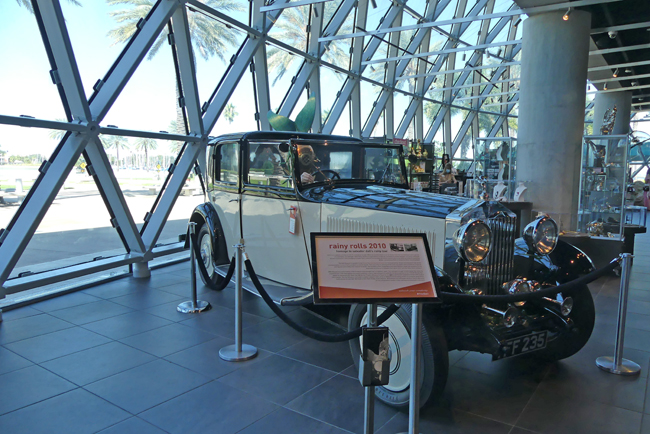 The Salvador Dalí Museum has a comprehensive collection of his works and an equally large gallery showing temporary exhibits. The video explaining how the Surrealist Movement arose is enlightening. My favorite is the Rainy Rolls exhibit.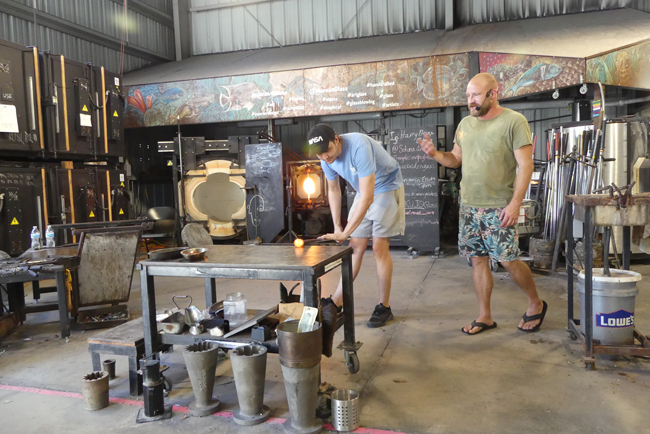 The Morean Arts Center has an exhibit of Chihuly Collection glass art. His use of color is amazing. There are two pieces created just for this exhibit. Be sure to see the glass blowing demo. It is amazing to watch a hot blob of glass become a beautiful work of art.

Honeymoon Island and Caladesi Island State Parks are the perfect spot for shellers and any other beach fun. Once one island, they were divided by a hurricane. Drive to Honeymoon Island and catch a ferry there to Caladesi. The wading birds are all over and beaches are beautiful.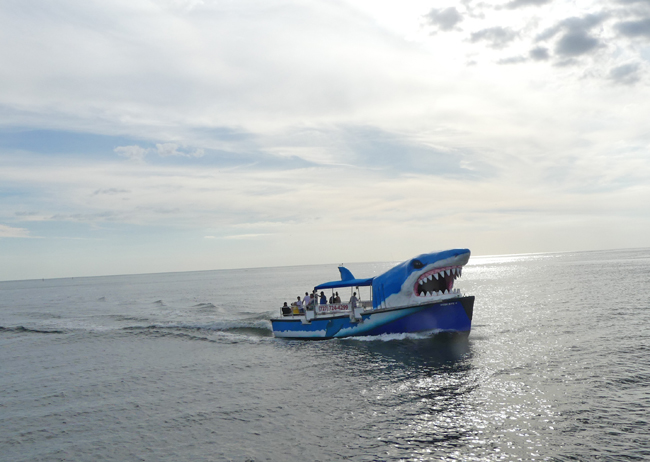 One of the best adventures you can enjoy on the water is The Tropics Boat Tours Dolphin. Board at the Clearwater Pier. The beach parking lot is expensive. The Dolphin Tour guarantees a dolphin sighting. Onboard, there is a lower and upper deck, so you can choose your favorite seating option. When a dolphin surfaces, everybody rushes to the place with the best view. The boat is not crowded, so you will have a splendid view as the beautiful mammals jump and frolic. Best chances for sightings are when other boats pass nearby.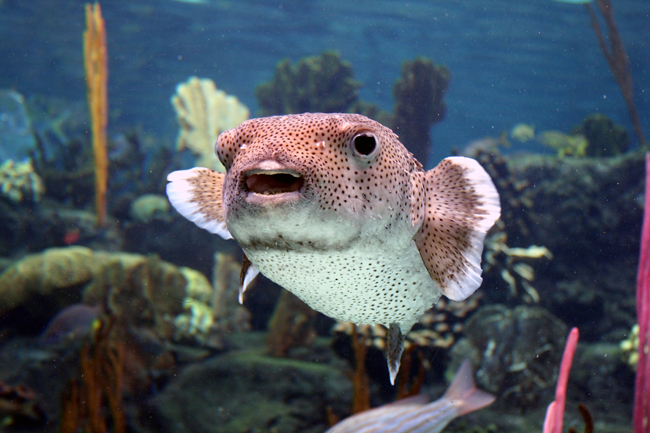 Clearwater Aquarium has dolphins and sea life. Florida Aquarium in Tampa has no dolphins, but many other Florida aquatic creatures.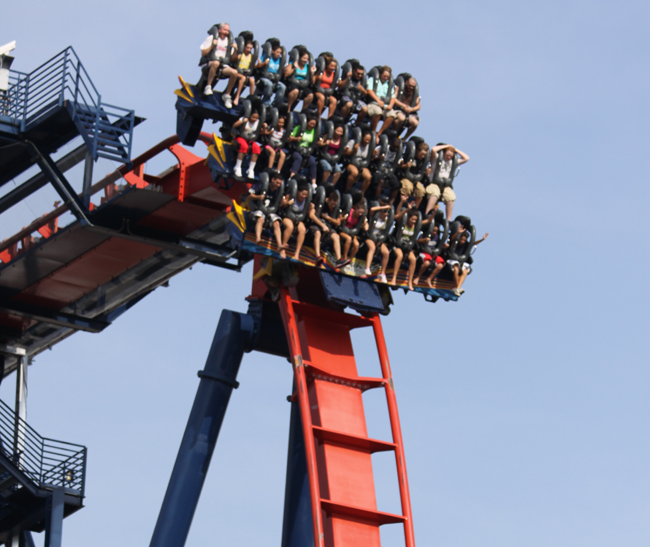 Busch Gardens is most people's first choice. Its rides range from thrill to kiddy, live shows, games, restaurants and it has a complete zoo. It's a great theme park and attraction.If you are visiting Tampa, here is a way to Save $16 on Busch Gardens Tampa Single Day Ticket!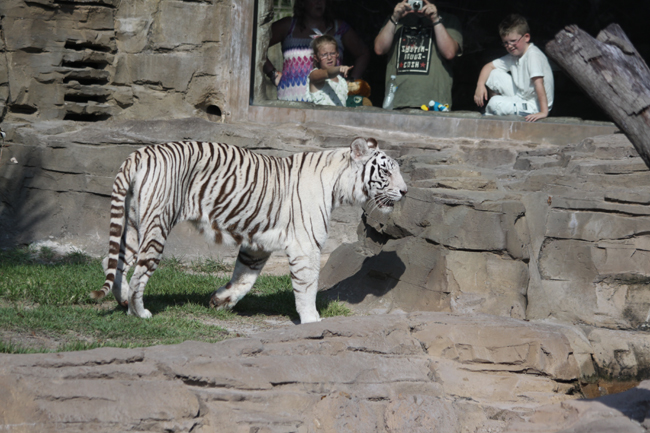 Tampa's Lowery Park Zoo has won dozens of awards. From the elephants playing in their splash pool to the orangutans swinging from their platforms, it is a five-star attraction. My favorite resident is Calusa, nicknamed Lucy, one of four kittens born to a panther in the wild. Lucy had a severe head wound, and the mother abandoned her when she changed dens. Lucy needed constant care and feeding, so she had to be taken home and cared for by zoo personnel. She is a beauty, as are all the big cats at the zoo.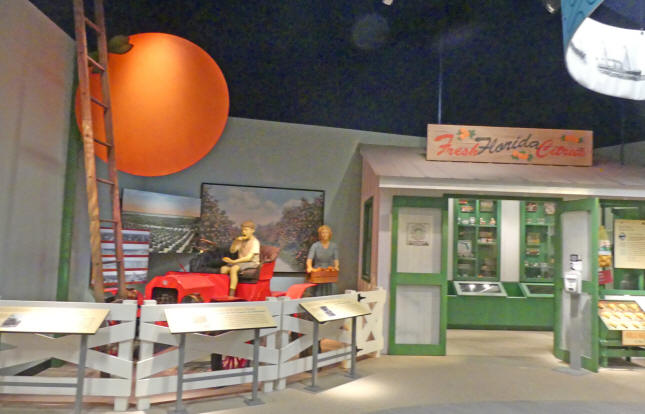 The Tampa Bay History Center shows you how Tampa developed from prehistoric days in its "Tusks to Tails" exhibit and to Tampa's founding and present times. There's a great video about the Second Seminole War. There's "A Land Remembered" display, one about Florida's citrus industry, and one about the cigar making history of Tampa.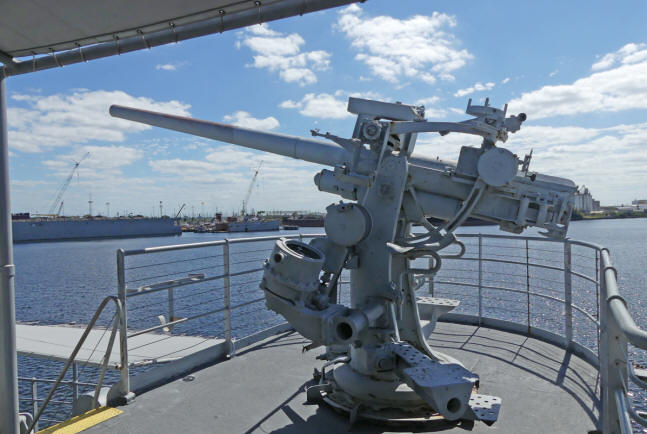 Just down the street, the American Victory Ship Mariners Museum is one of only four fully operational WWII ships in the country. A knowledgeable guide will lead you through the entire ship. Beware: the tour involves climbing several steep stairs, but it is worth it.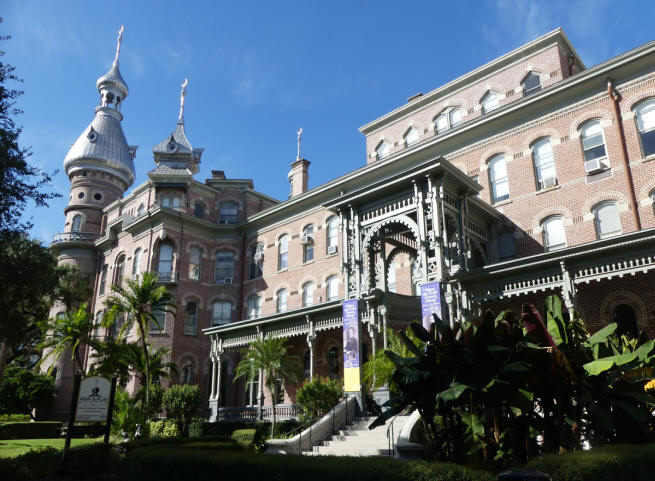 Henry Plant built the Henry Plant Museum as the Tampa Bay Hotel. He was a self-made millionaire who built steamships, railroads, and hotels. The museum is like stepping back into an early 20th century hotel built to cater to the ultra rich.

Ybor City is a city within a city. It's totally unlike the rest of Tampa. Here, instead of traffic slowing you down on the road, you have to stop for chickens crossing. These chickens are the descendants of the ones that once lived in the backyards of Ybor families.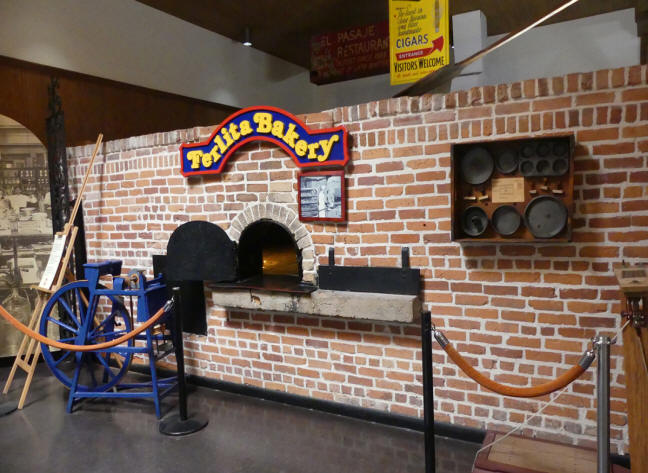 Ybor City Museum State Park is small but covers a lot of territory. It tells of Tampa's early settlers and shows how Cuban cigar makers worked and lived. Don Vicente Martinez Ybor, who came here from Cuba, invited other cigar manufacturers here. Together, they made Tampa the cigar capital of the world. Early settlers were Cuban, Spanish, Italian, Sicilian, Romanian Jews, and other immigrants. Each group brought their native culture and food to create a blend found only in Tampa. The museum is housed in what was once Ferlita family's bakery. Until the 1960s, they baked delicious Cuban bread in the oven on display.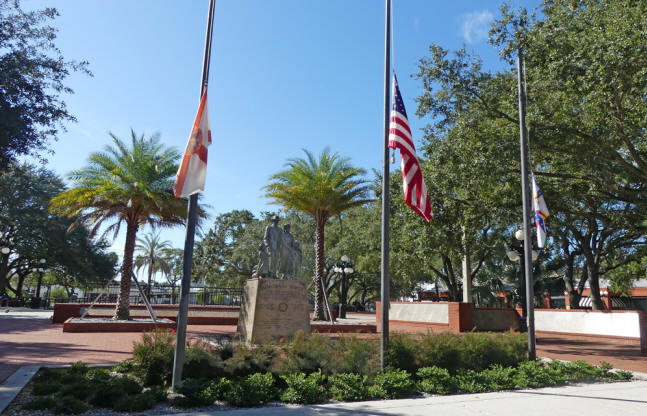 The museum garden and Centennial Park across the street, have free Wi-Fi. The garden has a sparkling fountain and shaded tables and benches. Incidentally, Centennial Park is a good place to get photos of the chickens.

Ybor Ghost Tour combines paranormal occurrences with history for an amazing adventure. More in Ghost of Ybor City.
Dining in Tampa Bay Area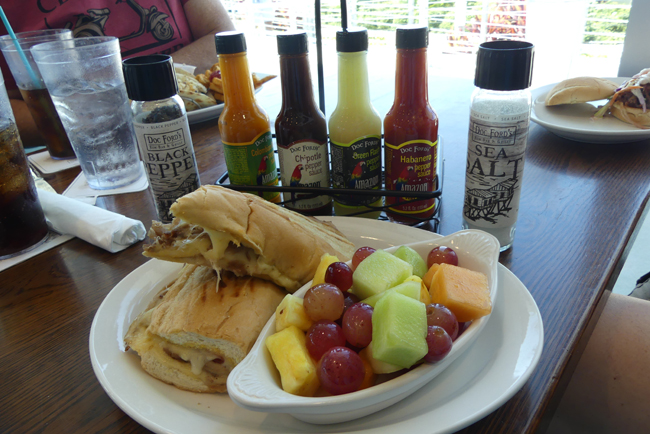 We all need to eat, so get some local flavors? Doc Ford's Rum Bar and Grille is an upscale sports bar overlooking Tampa Bay on the pier. It offers tasty seafood and Tampa Bay specials. The Cuban or any of the seafood dishes are good choices.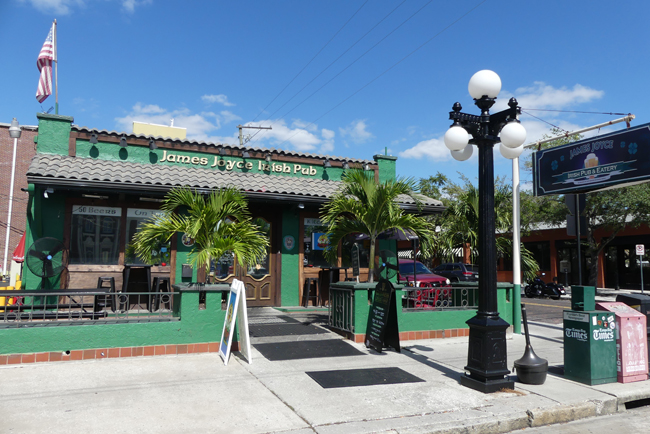 James Joyce Irish Pub's menu in Ybor City is full of Irish specials, but they offer interesting mixes like Ruben Egg Rolls and The Cuban. It's won many Best Burger Competitions and Tampa Bay Times "Ultimate Bar of the Year" award for several years.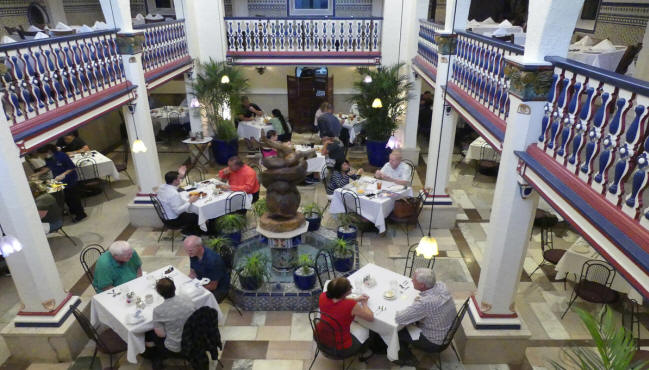 Columbia Restaurant is my favorite in Ybor City. Casimiro Hernandez, Sr. created the traditional Cuban here in 1805 when he opened his first small Columbia Restaurant serving Cuban coffee and a sandwich on pressed Cuban bread with ham, pork loin, salami, and Swiss cheese to the local cigar factory workers. Columbia has expanded to other locations and is the oldest restaurant in Florida and the largest Spanish Restaurant in the world. It's still owned and operated by Hernandez's descendants. All choices are good, but the 1805 Salad is a must-have.

If you are planning on visiting Busch Gardens, you can add dining at a discount. Save on Busch Gardens Tampa One Visit with All Day Dine!
Lodging in Tampa Bay Area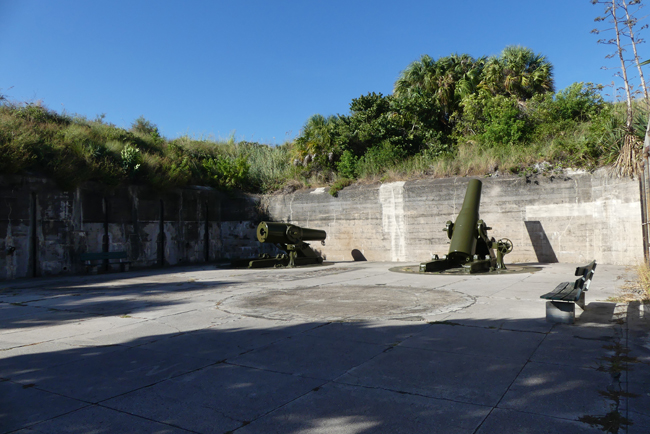 If you choose to camp or stay in a park cabin in Tampa Bay, Fort DeSoto, a Pinellas County campground, can accommodate. It's convenient to the Eastern side of Tampa Bay, Saint Petersburg and Clearwater. There's lots of white sand beaches, access to Egmont Ferry that will take you to Egmont key. Be sure to visit the musuem and the ruins of Fort DeSoto.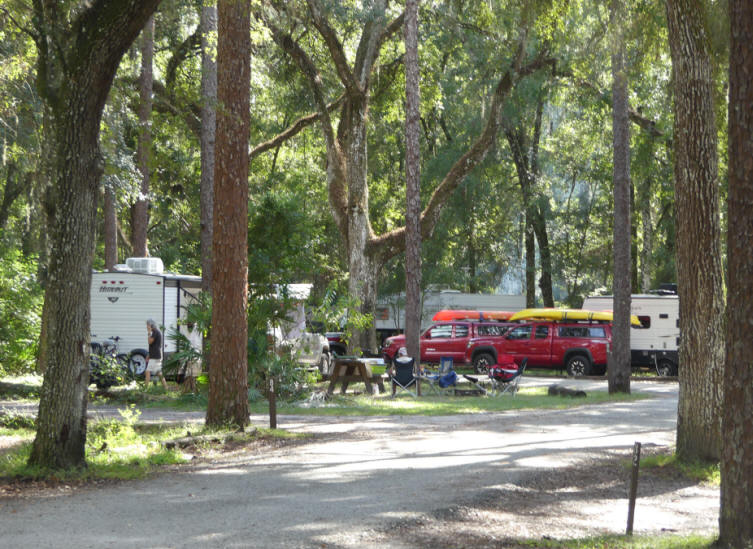 Fort DeSoto,has 236 sites, 85 that accommodate camper vans or smaller and 151 for large rigs. A large percent are pet friendly. The campground has very private sites, some waterfront, all with electric and water hookups. There's a dumpsite at the campground. It's more convenient to the Eastern side of Tampa Bay, Saint Petersburg and Clearwater. In addition, they have the ruins of Fort DeSoto, lots of white sand beaches, access to Egmont Ferry that takes visitors over to Egmont key. Besides a peaceful cruise where you will probably spot a dolphin or two, Egmont Key has a lighthouse and ruins of a fort built during the Spanish American War. Portions of the key are a national wildlife refuge, so you'll spot many wading birds, ospreys, and more.
Hillsborough River State Park is closer to Tampa, on the West side of the bay. Its 112 sites are pet friendly, but smaller and less private. They have electric, water hookups, and accommodate RVs up to 50 feet. There are many other private RV parks on both East and West sides of the bay.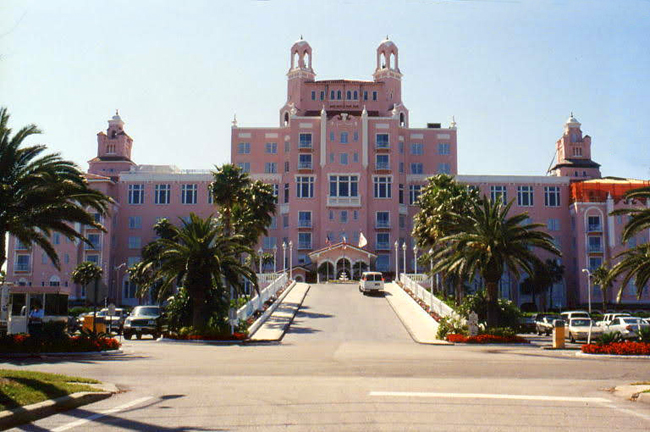 My two favorite hotels in the Tampa Bay area are the Don Cesar and the Barrymore. Both are equally interesting but have very different vibes. Don Cesar is the more traditional, upscale hotel on the east side of St. Pete. Thomas Rowe, who became wealthy in his mid-years, built the pink 10-story Moorish Mediterranean hotel in memory of a doomed romance when he was a poor young orphan in Europe. The hotel opened on January 16, 1928 and over the years survived depression, prohibition, many owners, including the Army. Today, they restored it to its former glory. Of course, it has a ghost story. The hotel has several dining facilities; Maritana, Society Table, and Uncle Andy's Market, a kid-oriented café and two bars.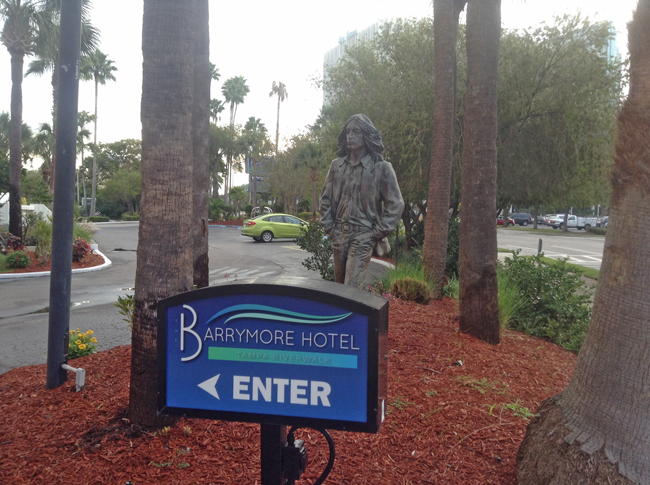 The Barrymore is a newer boutique hotel in Tampa's Downtown River Arts District. It's next to the Patel Conservatory and the David A. Straz Jr. Center for the Performing Arts. The hotel has a lot of art. The grounds are a mini-gallery with a sculpture called Rebirth, a life-sized stature of John Lennon, and the interior, including the rooms, is filled with local art. They have a full-service restaurant, WaterWorks Bar & Grille, that serves breakfast, lunch and dinner.

Both have all the amenities you need. If you are looking for traditional-luxury choose Don Cesar. If you are thinking economy and modern style, it's Barrymore. Both are fantastic.

There is even more to see and do in Tampa Bay area but this a good start. A good way to save is the CityPASS. It offers free admission to Busch Gardens Tampa Bay, The Florida Aquarium, Zoo Tampa at Lowry Park, Clearwater Marine Aquarium, and Museum of Science & Industry, or The Tropics Boat Tours Dolphin or Sunset Cruise at less than half what you would pay for gate admission.