Starr Hill Winery and Vineyard
Story and Photos
by Kathleen Walls
Starr Hill Winery is more than a winery and vineyard. It's almost a one-stop-for-all place. The vineyard sits atop a hill in Curwensville in the Pennsylvania Wilds. We visited recently on a press trip and met with Kenn Starr who told us a little about Starr Hill Winery. It began with his father's dream. He started making wine in the '50s when he returned from Germany where he had been stationed in the Air Force. He saw how they made wine over in Germany and started making wine in 1967. Kenn told us, "We have the original bottles here at the winery."
He explained that in the early '90s they planted 12 vines to see if they would grow in Curwensville. Those 12 did well and now they have over 3000 vines. They're the 23rd largest producer of wine in the state of Pennsylvania producing over 40 varieties of wine.
Kenn took us through the facility and showed us the state-of-the-art machinery they use process their wine. After we did a tasting, they presented us with a bottle of our very own wine. That is wine with our names on the label. How cool is that?
More than a Winery
They have their claim to fame. An episode of the TV show, Fireball Run, was filmed at Starr Winery. Plus, one of their wines is named for Rock House in honor of the Cleveland County native, Roland Welker, who spent 100 days surviving in the frigid Canadian wilderness to win on the season's seventh episode of Alone. More about the Rock House here.
But it's more than a winery. They recently began producing, Bumbershoot, a canned fermented fruit that is available in apple, raspberry, peach, and blackberry.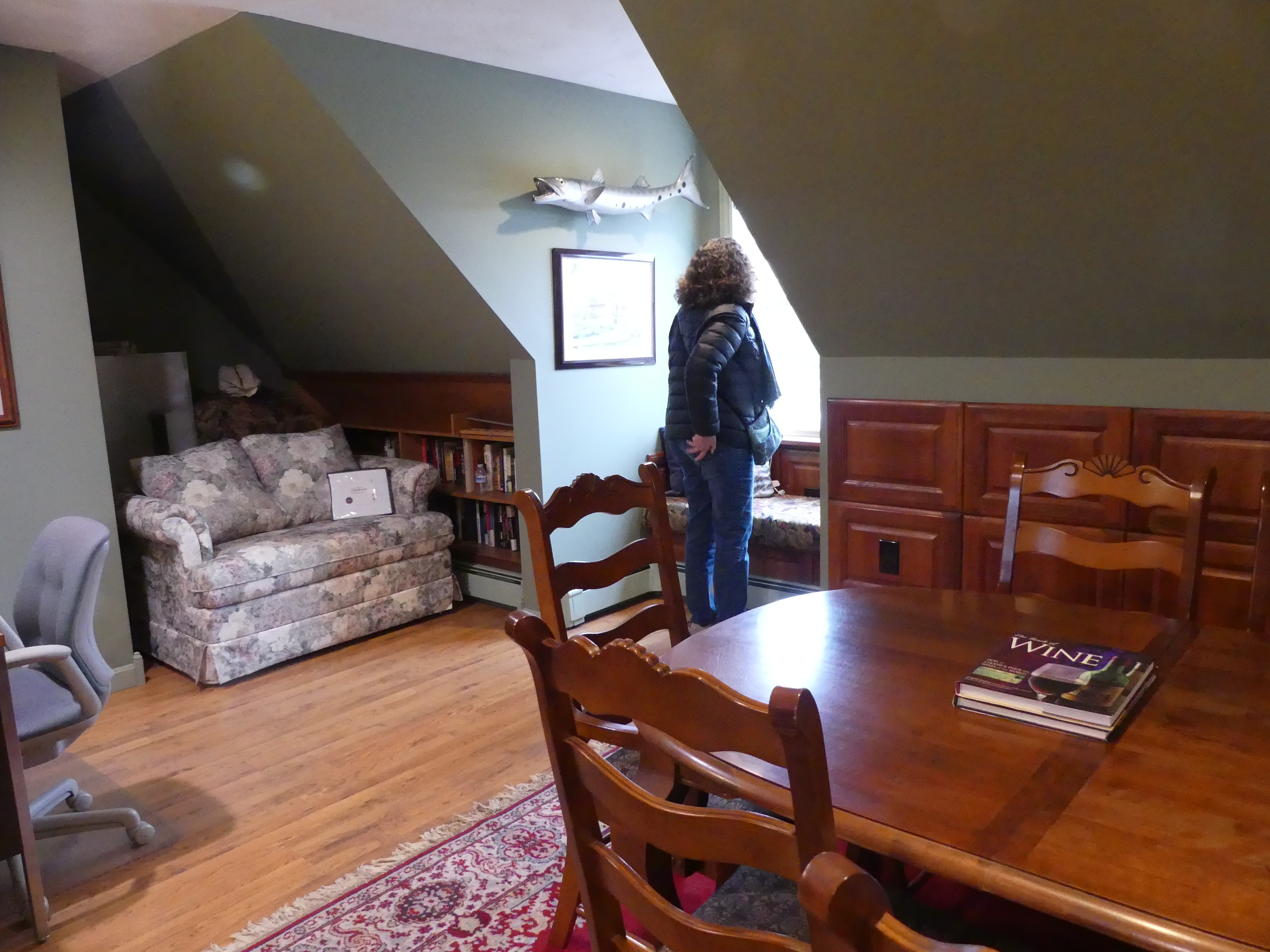 If you're looking for a place to stay in Clearfield County, Starr Hill Winery is that too. Kenn showed us a lovely one-bedroom attic apartment with a queen bed in the bedroom and a couple of spare beds for a family stay. It has a full kitchen so you can prepare you own meal to go with some of the great wine. The apartment is named Juju's Inn. Juju is what Kenns' kids call their grandmother.
If you're an RVer, Starr Hill is a Harvest Host property, so you can park your RV there for free. What more can you ask. I said it was more than a winery.