Getting Hand to Paw with Wolves
Story and photos by Kathleen Walls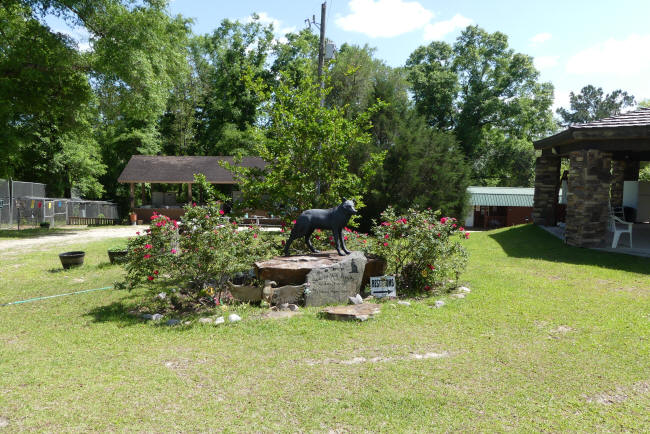 Little Red Riding Hood lied. She caused generations to see wolves as evil creatures, intent on eating people. I recently visited Seacrest Wolf Preserve located in Chipley, Florida. Cynthia and Wayne Watkins founded it in 1999 as a sanctuary for displaced captive wolves. Seacrest is one of the few preserves in the country that allow up close encounters with wolves.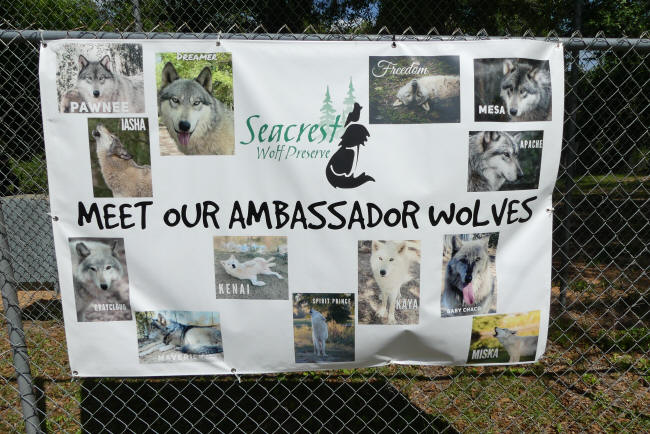 I have visited many zoos where I could admire these majestic animals with bars between us, but this was my first time entering their space and meeting them hand to paw. I was slightly nervous. Lindsey Banks, Director at Seacrest. Prepared me for our meeting. She explained I would meet a pack of North American Gray Wolves, also called Timber Wolves. The alpha wolf was Pawnee, and brother and sister pair were named Dreamer and Iasha. These are ambassador wolves. She said, "Most ambassador wolves are born here so they can be socialized early. They are still wild animals, not pets."
She explained the socialization process. It begins when the cubs are about ten days old. Staff go in and handle them regularly, so they become used to people. Currently, the preserve has about a dozen ambassador wolves to help teach visitors about their species. Lindsey explained, "Each species has a role to play. When you take one species out of the system, you're sentencing your ecosystem to death."
"Wolves have unique personalities, just like people," she explained. "Wolves have a social dynamic similar to our own. Wolves will mourn themselves to death if they are alone for long periods of time."
When I entered the enclosure, I understood the uniqueness. Each greeted me in their own way. Pawnee, as befitted the leader, was more aloof. He wanted to lick my hair and allowed a brief petting. When I reached into Pawnee's fur, it surprised me how dense it was compared to my former doggie friends. I also noticed how much larger their paws were compared to their size. Another thing I soon became accustomed to was instead of licking your hand when they wanted to check you out like dogs do, the wolves wanted to lick my face. It was a little scary. Have you ever had a wolf's sharp teeth and open mouth inches from your face?
Iasha was very friendly and wanted to touch noses and lick my chin. She let me pet her shoulders and back and loved having her rump rubbed. She gave out a classic wolf howl when I ran my fingers through her thick fur just above her tail.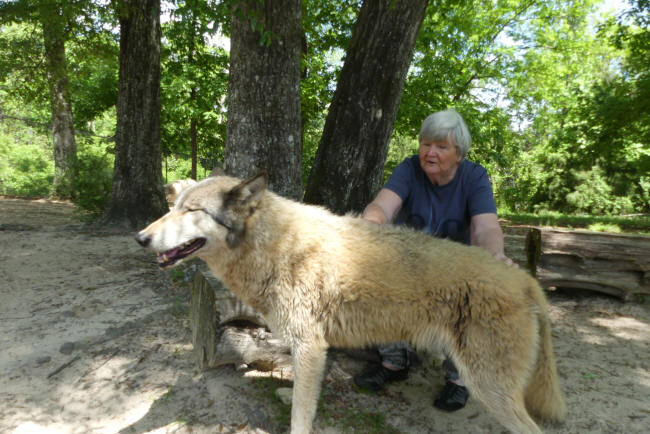 Dreamer was the most individual in the group. One of Dreamer's quirks was, he liked to have his armpit scratched. He let me know, almost as if he were talking. He stood next to me and raised his left paw to shoulder height, turned his head to meet my eyes, and gave me a look that said. "Rub here. Now." Of course, I did, and he closed his eyes as if to tell me "That's just the right spot."
This was one of the most amazing experiences I have ever had. It was almost as if these wolves were as curious and wanting to learn about me as I was about them.
It's frightening to think these amazing, highly intelligent animals are so close to extinction. In January 2021, wolves were removed from the Endangered Species List protections, and their management placed in the hands of individual states. Some small protection was returned in 2022 but many states have worked to remove any remaining protection from America's wild wolves. So many especially western states want to vilify them and kill off entire packs.
The attempt to make wolves appear dangerous is just a falsehood. Naturally, they are wild animals and if they feel threatened, they can attack. However, normally wolves try to avoid humans. Records show over the last 75 years, wolves have killed only two humans in North America.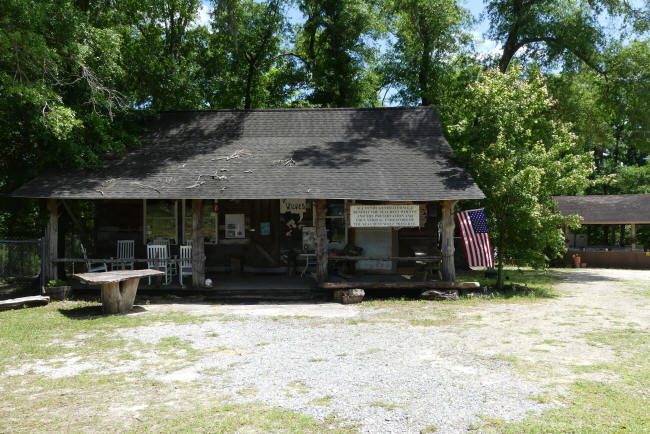 Lindsey told me the preserve currently has 22 wolves and some other small native species, including foxes, raccoons, skunks, and a pair of coyotes, Pecos and Wiggles. Wiggles, the female, had just come to them from the neighboring Orange Hill Gator Farm. Lindsey laughed and said, "Pecos doesn't want me to pet Wiggles. He thinks I am his person."
Presently, because of Covid, the preserve is only doing Personal VIP Tours. Lindsey said hopefully after Covid they will go back to doing the VIP Tours Monday through Friday, and have the Public Tours, which include seeing these other animals, on Saturday. Now if someone wanted to see the other mammals on a VIP Tour, they could take about 20 minutes off the wolf encounter and see the other animals.
Lindsey explained Seacrest's mission. "Seacrest wants to build a bridge of understanding between humans and native wild species. We believe in preservation through education. We offer a rare opportunity to come in and meet a wolf hands on. We hope this gives a better understanding of what the wolf truly is. He did not huff and puff and blow the little pigs' houses down and he did not eat grandma. He didn't steal her identity."