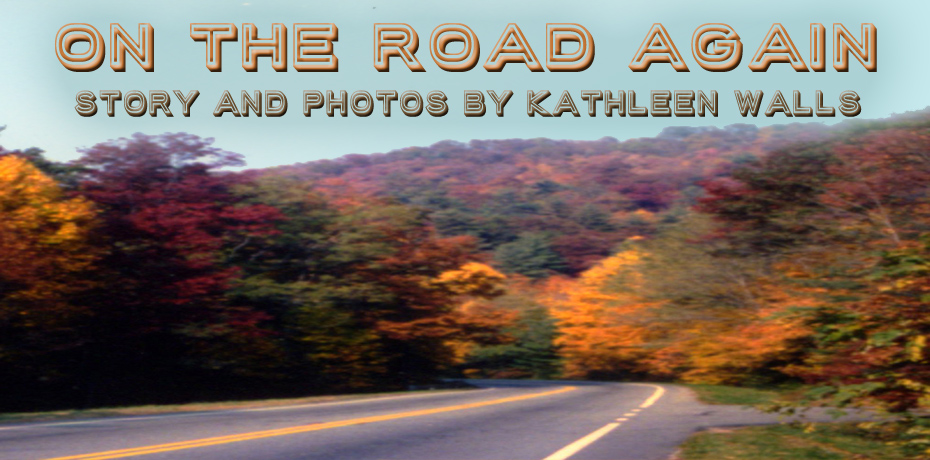 Published 11-2-2019

Phase three: Awesome Lake Charles
I'm in awesome Lake Charles, Louisiana now. It's such a different kind of place. It's not a descendant of the plantation South or the old West. It's a mish mash of both. It's history is influenced by the fact it was not exactly included in the area of the Louisiana Purchase as it is not land drained by the Mississippi River. France, Spain, and the new United States were all struggling for supremacy in North America and no one sent law officers to Lake Charles. It has the Calcasieu River as its main waterway but back in the late 1700s, a small bayou leading to the Gulf of Mexico was a big factor in its development.
I was running late reaching Lake Charles as the weather for the first half of my drive from Gulfport was stormy. I met up with my group of travel writers at Darrell's for lunch. Darrell's, a bar and grill in the heart of Lake Charles, offers many po'boy sandwiches but the Darrell's Special, a combination of ham, turkey and roast beef American, Swiss and provolone cheeses and dripping with roast beef gravy and dressed with jalapeno mayonnaise is the equal of any Haute Cuisine in the world when it comes to taste. It's messy and majestic at the same time.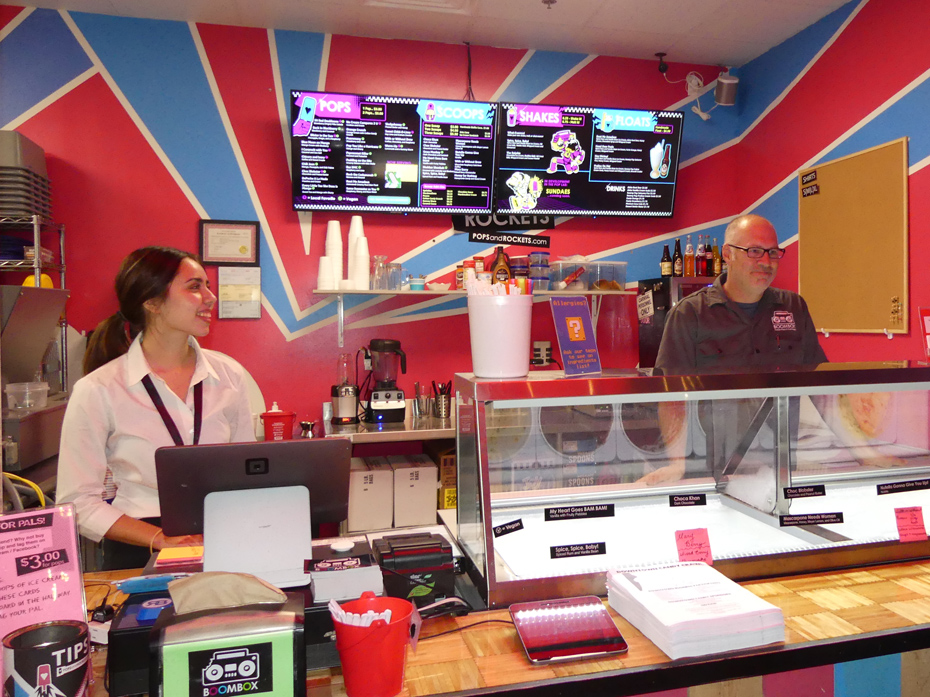 For dessert we went to BOOMBOX Frozen Pops and Ice Cream. BOOMBOX serves gourmet pops and ice cream named after 80's songs and bands. Since it was Halloween, the shop was weirdly decorated with fun monsters. The pops and ice cream was delicious. My favorite ice cream was Grass Monkey, a dark chocolate and coconut mix; pop favorite was "Pop you like Hurricane" a mango and cherry mixture. All the pops and ice creams have names relate to 80s songs like "My Heart Goes Bam Bam" and "Sweet Child O Lime."
We made a stop at Flock of Five for some unique regional shopping. The store is filled with hand-made craft items ranging from paintings, wood carvings, and other art objects to food like local honey, teas, and jellies and jams and even books by local authors.
By now, it was time for an afternoon drink. We toured Yellowfin Vodka Distillery in Sulphur. Distiller/owner Jamison Trouth combined his engineering skills, his love of spearfishing for yellow fin tuna, and his enjoyment of a good vodka achieved his dream, he opened his distillery in 2017. The vodka is smooth and fresh tasting. It's all made with Louisiana Cane Sugar.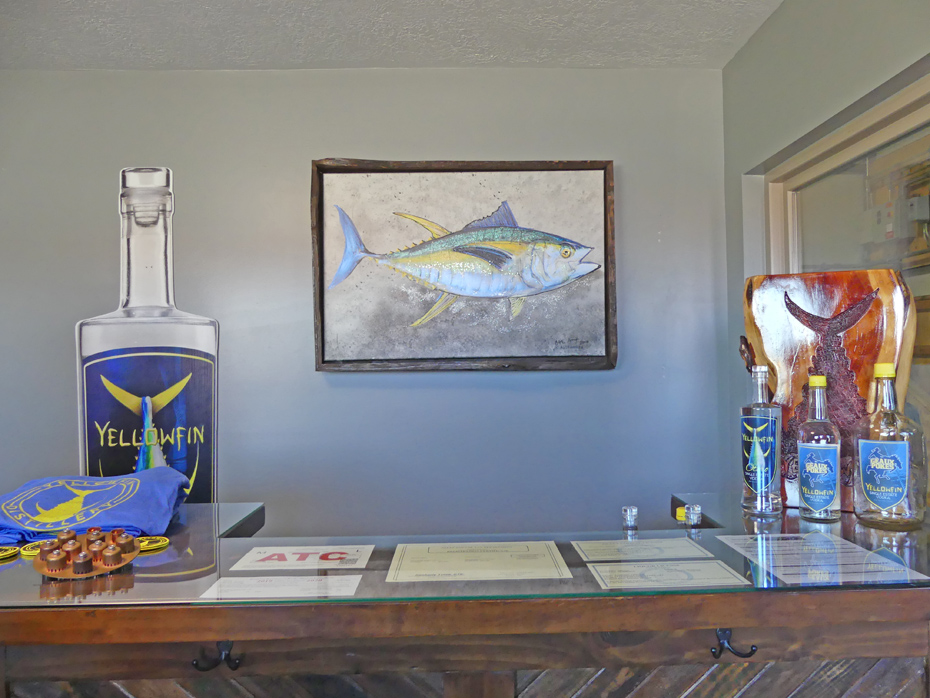 The labels reflects his love of spearfishing. It's shaped like a boat with the image of a yellowfin tuna on it.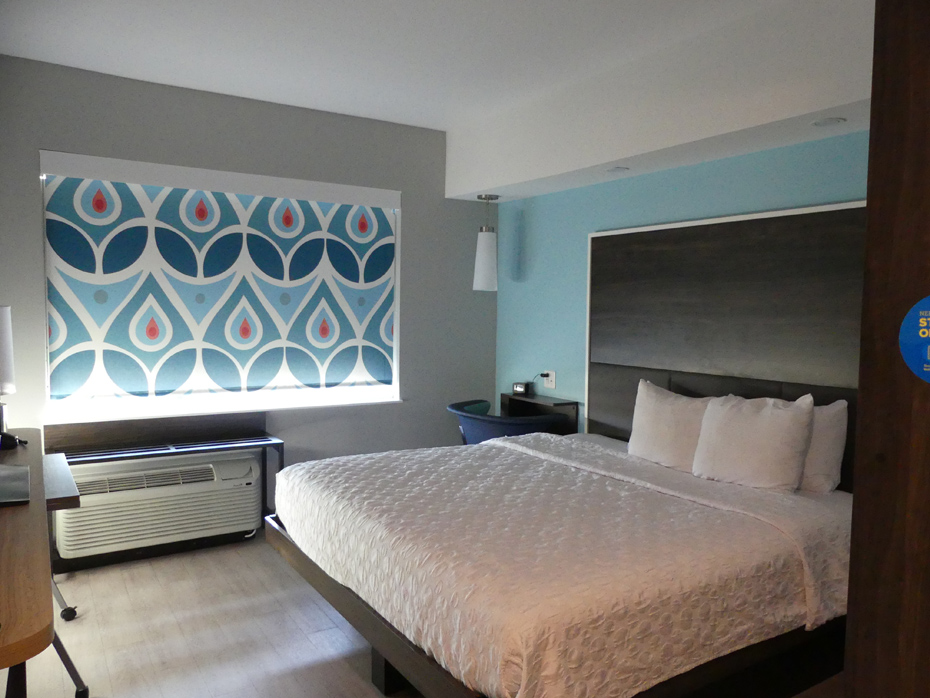 By now we were all getting ready for some downtime. We checked into our home away from home, the Tru by Hilton. It's a very new minimalistic hotel with spacious and comfortable rooms. The 24 hour tea and coffee service is a big plus as is the extremely varied breakfast buffet.
Dinner was a special treat. We went to Jack Daniels Bar and Grill at L'Auberge Casino. Chef Lyle Brossard served us a elaborate meal starting with a salad with h4 best candies pecans ever and ending with plates of his special smoked chicken, brisket and pork ribs. You'll hear lot more about Chef Brossard in upcoming stories as he was a featured cooking demonstration at the Cast Iron Cook-Off happening just two days later.
That's a wrap of my first day in Lake Charles. Stay tuned for the next stories that will led you deeper into this Cajun paradise.