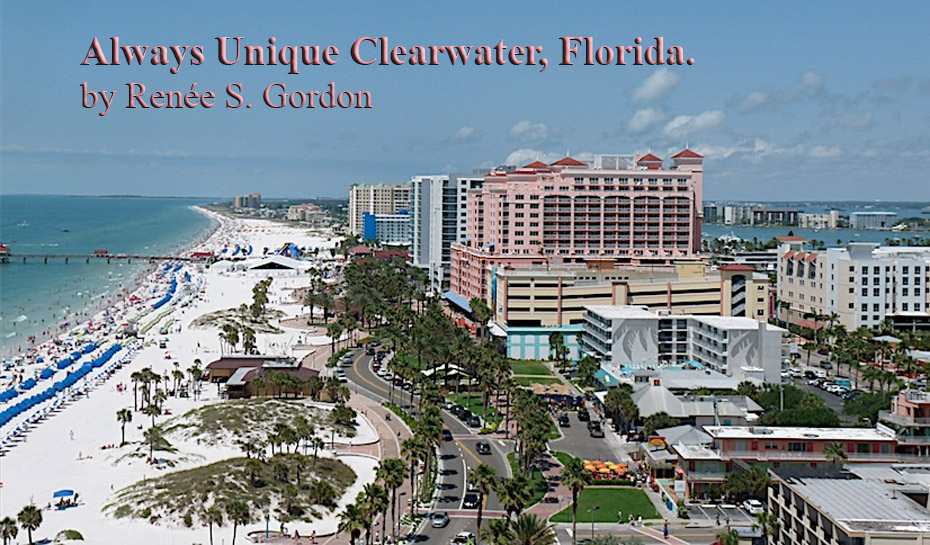 In 1528 Spanish explorer Panfilo de Narvaez came to the Pinellas peninsula and probably stepped ashore in Clear Water harbor, named for the now nonexistent springs, in the bay. There he encountered the Tocobaga Indians who inhabited the area for thousands of years, a maritime culture whose villages lined the shore. By the early 1700s the tribe was virtually wiped out by European diseases and Spanish brutality. Narvaez was accompanied by black explorers including Estevanico.
www.visitclearwaterflorida.com

Florida became a territory in 1822 and was opened for rapid growth by the 1842 Federal Occupation Act in which people willing to farm and defend the land would be given 160-acres. The first nonnative settler under this act was a Frenchman, Dr. Odet Phillippe, who established St. Helena Plantation. Odet introduced both grapefruit and cigar making to the region and Phillippe Park is named in his honor. There is speculation that he was of African descent even though he was himself a slave trader.
www.visitflorida.com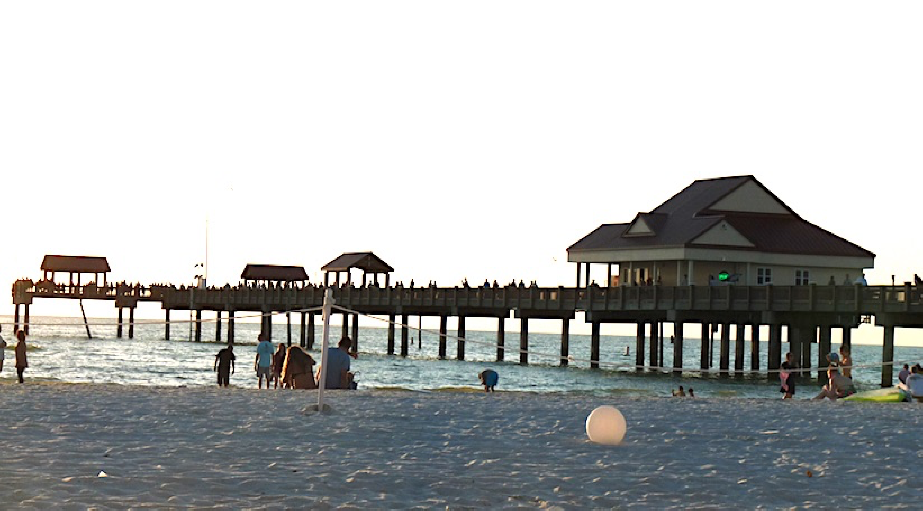 Modern Clearwater is an ideal vacation destination 365-days a year because of its sheer beauty, mild climate, plethora of activities, accommodations and dining options and location on the Gulf of Mexico. Clearwater's sand is white, soft and powdery and the beaches have garnered awards including one of America's Top Family Beaches, Top Singles Beaches, Best City Beach and Best Sunsets in Florida. The sand's origin was the eroded quartz of the Appalachian Mountains, not seashells, giving the sand its color and consistency. The beach is groomed daily and a lifeguard is on duty 365-days a year. There are numerous activities, each one unique. #myclearwater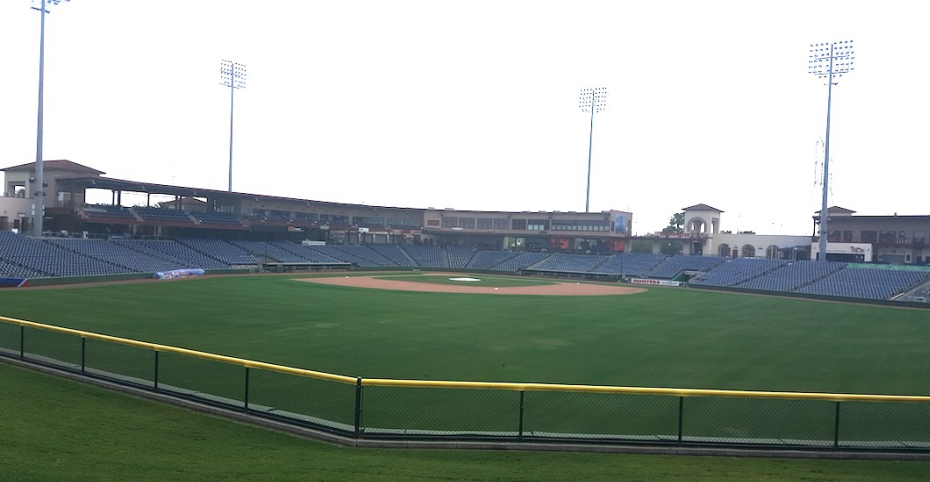 In 1948 the Phillies chose Clearwater as the site of their Spring Training and, since 2009, the location for their Florida State League affiliate, the Clearwater Threshers. Spectrum Field's dimensions replicate those of the Philadelphia field. Thresher Stadium is a wonderful venue from which to watch a game. There are no poor seats, concessions offer numerous food combinations and ticket prices are extremely affordable. There is a play area for children, lots of photo ops and a generally welcoming atmosphere. Visitors can relax at a game after a day at the beach. www.milb.com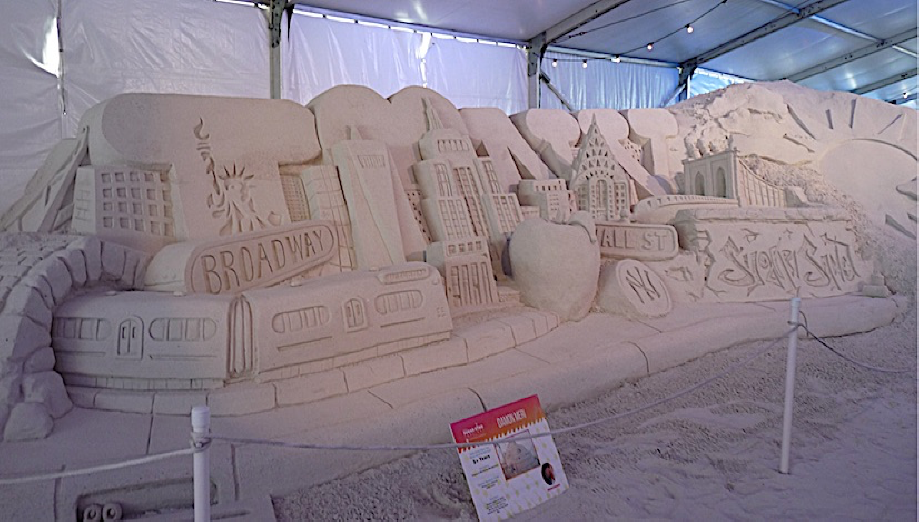 Just as people make a special trip to Clearwater in the spring to visit the training camp, so to visitors have been flocking to the city annually to join the festivities at the 10-day Pier 60 Sugar Sand Festival. International sculptors create impressive, thematic, sculptural dioramas from the celebrated sugar sand. Inaugurated in 2013, the festival includes children's activities, fireworks, vendors, sand sculpting classes, performers and demonstrations and a walk-through Sand Walk Exhibit featuring over 1,000-tons of sand. This is a singular event and it is never too early to make plans for next year. www.sugarsandfestival.com

Clearwater's Dolphin Trail will lead you to all the attractions. The 200 six-ft. tall dolphins are individually decorated by local artists under the patronage of local businesses. Complimentary Dolphin Trail Guides are available at visitor centers. www.clearwaterflorida.org/clearwaters-dolphins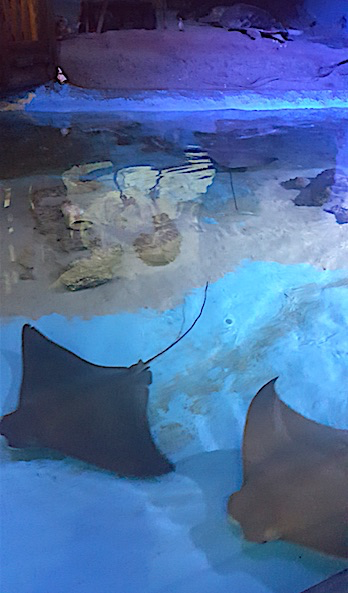 You can see real dolphins, most notably Winter the bottlenose dolphin from Dolphin Tale, in the Clearwater Marine Aquarium. A portion of the movie was filmed in the aquarium. Tours of the facility include viewing marine life, the Surgical Suite and more than 25 viewing areas. The facility is a marine life rehab facility whose goal is to rehabilitate marine life that cannot survive on its own because of injury or circumstance and eventually return the residents to their natural habitats. In some cases this is not possible and they are given a home there. The aquarium offers additional activities including indoor and outdoor guided tours. The 90-minute Dolphin Adventure eco-tour introduces passengers to the wildlife and to research data collection. The aquarium is another don't miss attraction. www.seewinter.com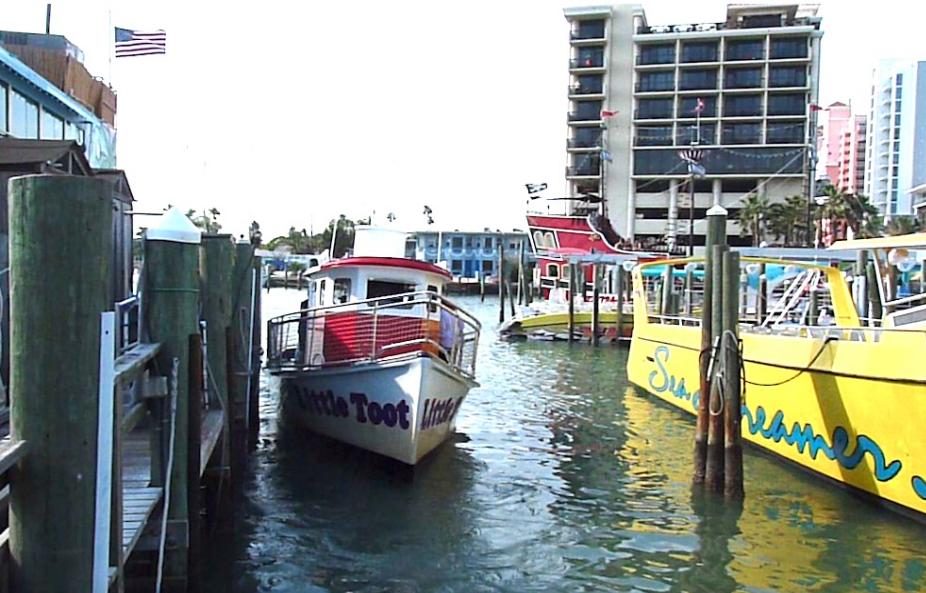 For an equally singular dolphin tour embark on a 90-minute Little Toot Dolphin Watching Tour. The boat sails from the Clearwater Marina into the Gulf in search of dolphins. They guarantee sightings and they do not disappoint. There is plenty to photograph including several federally protected mangrove covered islands. www.littletoot.us

In August the 51-acre Moccasin Lake Environmental Education Center will reopen. It features boardwalks great for wildlife viewing and quiet strolls through awesome scenery. The center gives you glimpses into another side of Florida. Classes and rentals are available. www.myclearwaterparks.com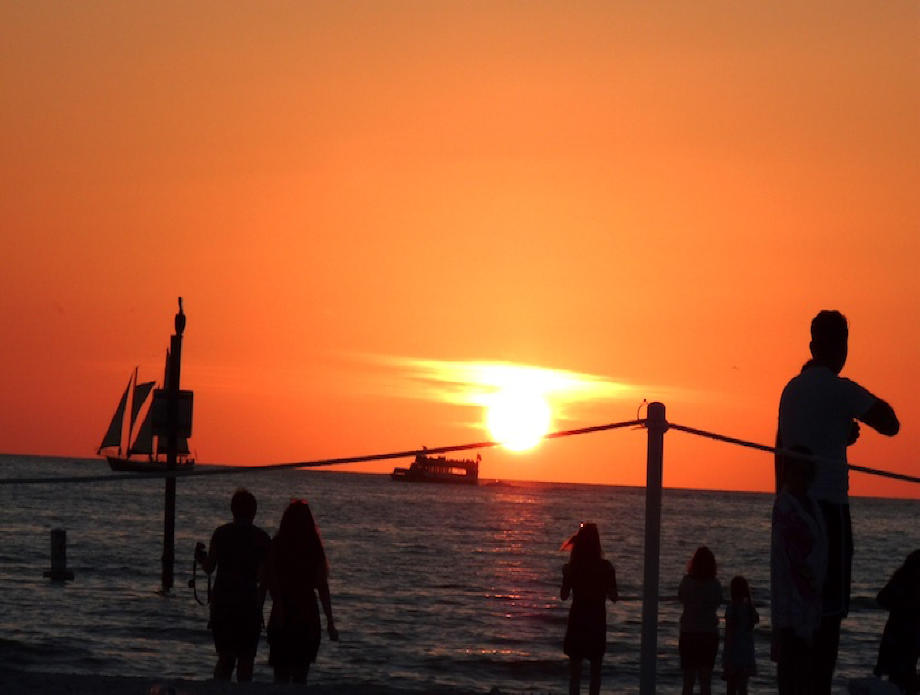 Dining in Clearwater is definitely distinctive. There are more award-winning eateries than you can sample during the average vacation. Seafood is, of course a specialty, and more grouper is harvested than anywhere else in the world. Specialty drinks abound and they, coupled with the unparalleled sunset views make every meal memorable.


The Donut Experiment is a great option any time of day. Donuts are custom made fresh and to order incorporating any of a huge number of additional icings and toppings. It is the brainchild of Shawn and Cecilia Wampole who are from Philadelphia. www.thedonutexperiment.com

Cooters Restaurant and Bar is a favorite of visitors and locals alike. They are renowned for their specials, tropical drinks, fresh seafood and homemade sauces, dressings and soups. It has been voted The Best Florida Style Restaurant. www.cooters.com

Bob Heilman's Beachcomber has been designated one of the Top 50 Restaurants of Tampa Bay. The restaurant has set the dining bar since 1948. They use the freshest ingredients, in creative combinations, with exemplary service. www.heilmansbeachcomber.com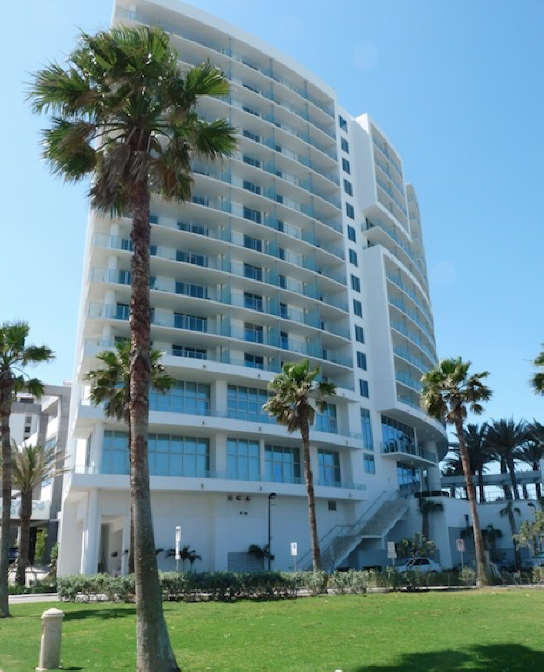 Unique destinations require distinctive accommodations and the obvious Clearwater choice is the luxurious Opal Sands Resort. The oversized rooms offer Gulf views, the standard amenities, designer linens and bath products and turn down service. The resort features a menu of activities and an on-site concierge. There are four exceptional restaurants and bars and the Clearwater Spa offering customized treatments. All public areas have stunning water views.
www.opalsandsresort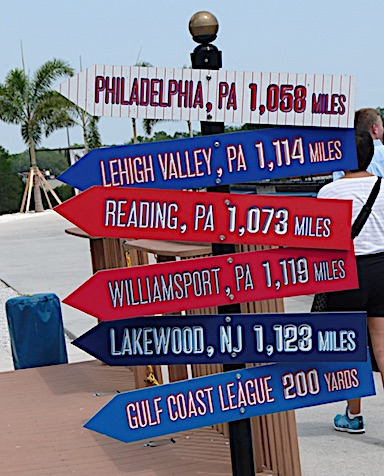 Connect with us on:
American Roads and
Global Highways has so many great articles you
may want to search it for your favorite places
or new exciting destinations.