Published 9-23-2019
| | |
| --- | --- |
| | |

In 1800 Pierre-Samuel du Pont de Nemours and two sons left France to settle in the United States. This voyage would alter the course of American history. Pierre had been elevated to nobility because of his position with Louis XVI as an economist, secretary to the Assembly of Notables and his assistance in crafting the 1783 Treaty of Versailles that ended the American Revolution. The journey was motivated by the fact that he had been imprisoned during the French Revolution in 1792 and only escaped the guillotine because of the death of Robespierre. After reimprisonment along with his son Eleuthere, in 1797 he made plans to leave the country.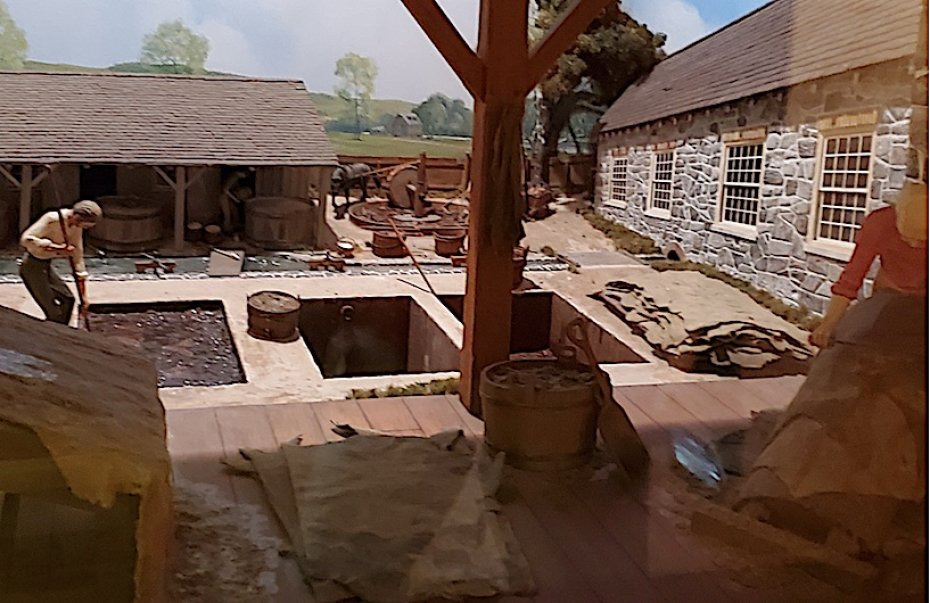 Family legend has it that Eleuthere Irenée du Pont, while hunting in 1800, noted the poor quality of American gunpowder. In France he had trained under Antoine Lavoisier at the Royal Powder Works and he selected a location on the Brandywine River, accessible to transportation and sufficient water power, to establish a gunpowder operation. He purchased the land in 1801 for $6,700. The company prospered and in the 1860s supplied 50% of the gunpowder used in the Civil War.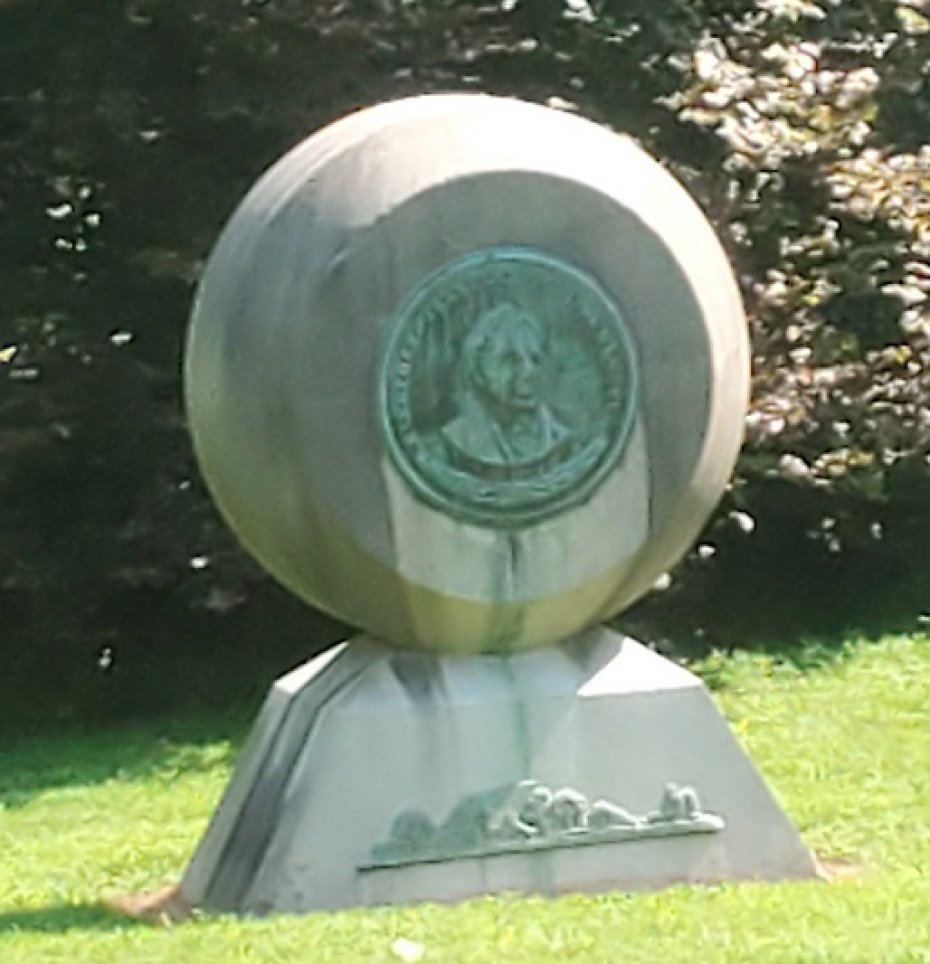 The American ancestral home of the du Ponts has come to be known as Chateau Country because of its general landscape with rolling hills and streams and its elegant estate museums. Nestled in the Brandywine Valley of Northern Delaware, mere miles from Philadelphia, Pierre hoped to create a community for French exiles and Eleuthere hoped to found a viable company. Today visitors can trace the family trail and have a unique vacation filled with fine dining, magnificent views and historic house and garden tours all with an international flair.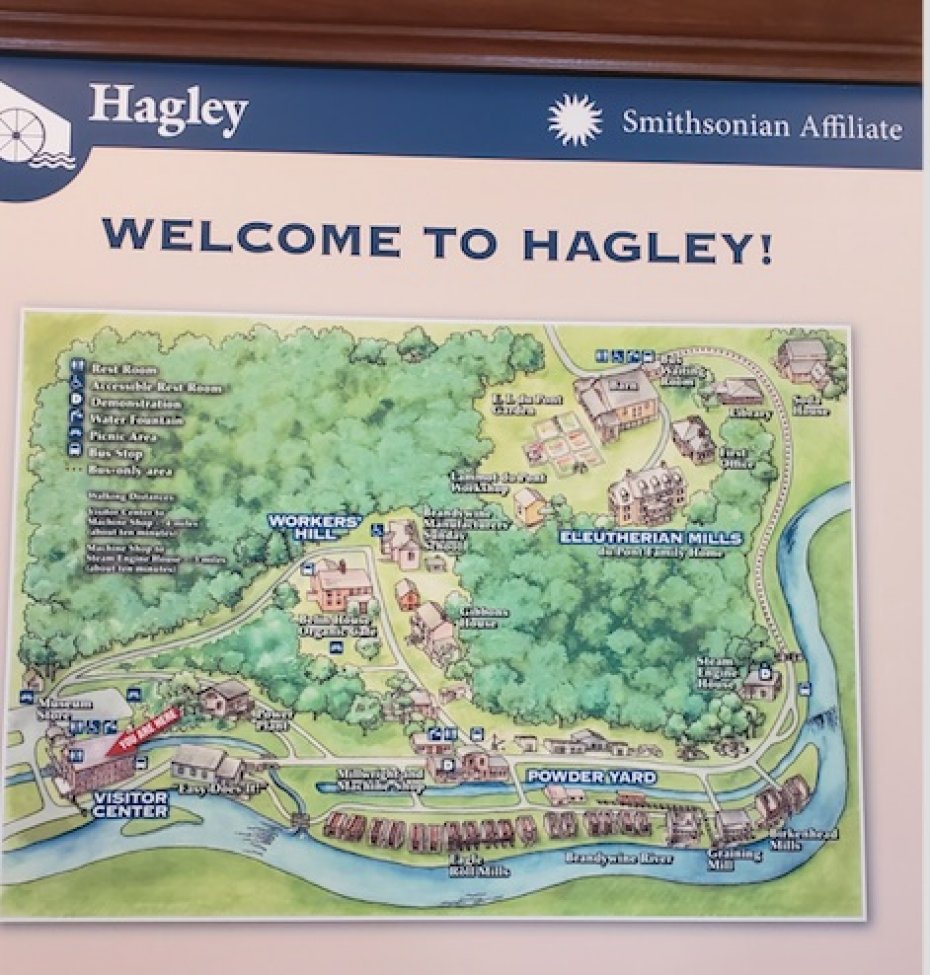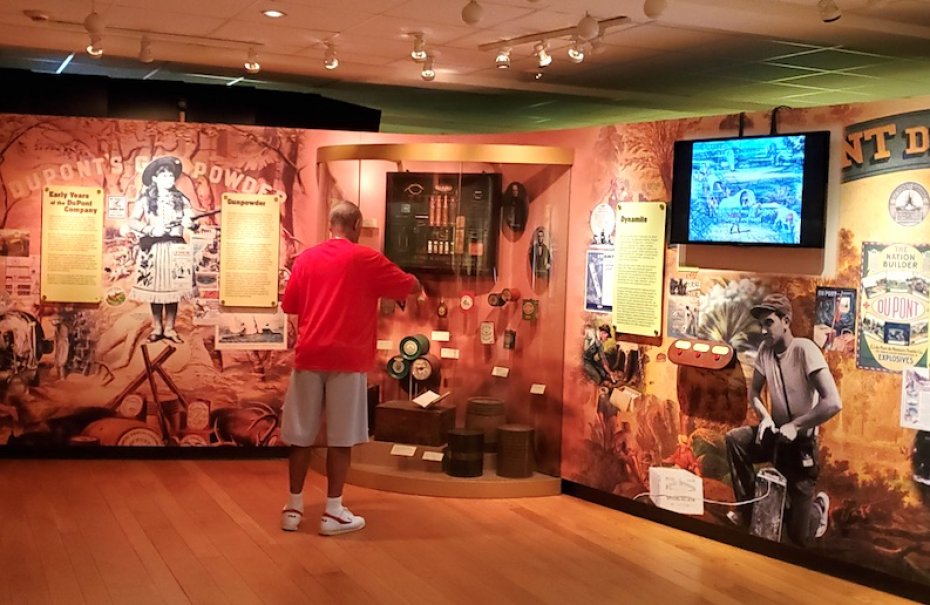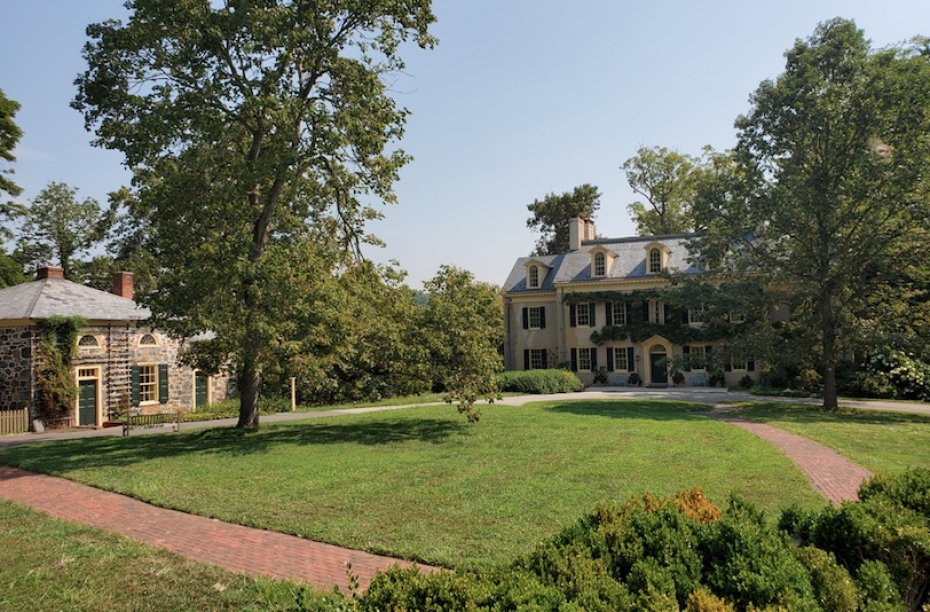 Chronologically Hagley Museum and Library should be your starting point. Situated on the Brandywine's shores, the restored gunpowder mill complex consists of the first du Pont family home, built on 65-acres in 1802. The museum interprets the history of du Pont's Eleutherian Mills, the family and early industrial technology. A narrated bus tour, a must, guides you along the Powder Yard Trail with stops at the worker's quarters and several demonstration sites. Highlights of a visit to the current 235-acre site include the first office, the largest Osage Orange tree in America, an orientation video, "Industry on the Brandywine" and a number of interactive exhibits. hagley.org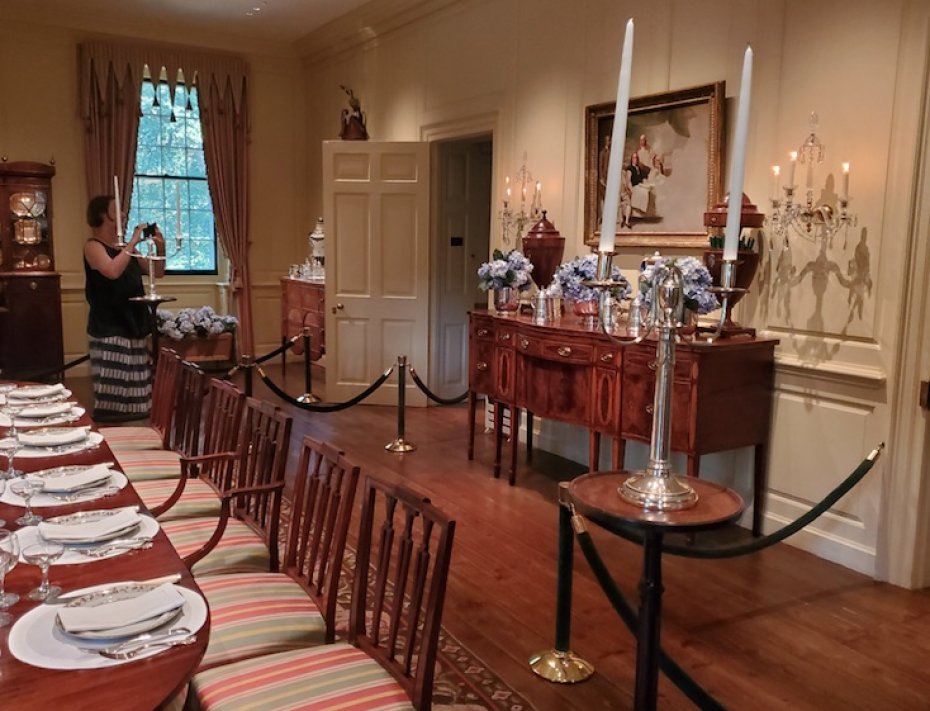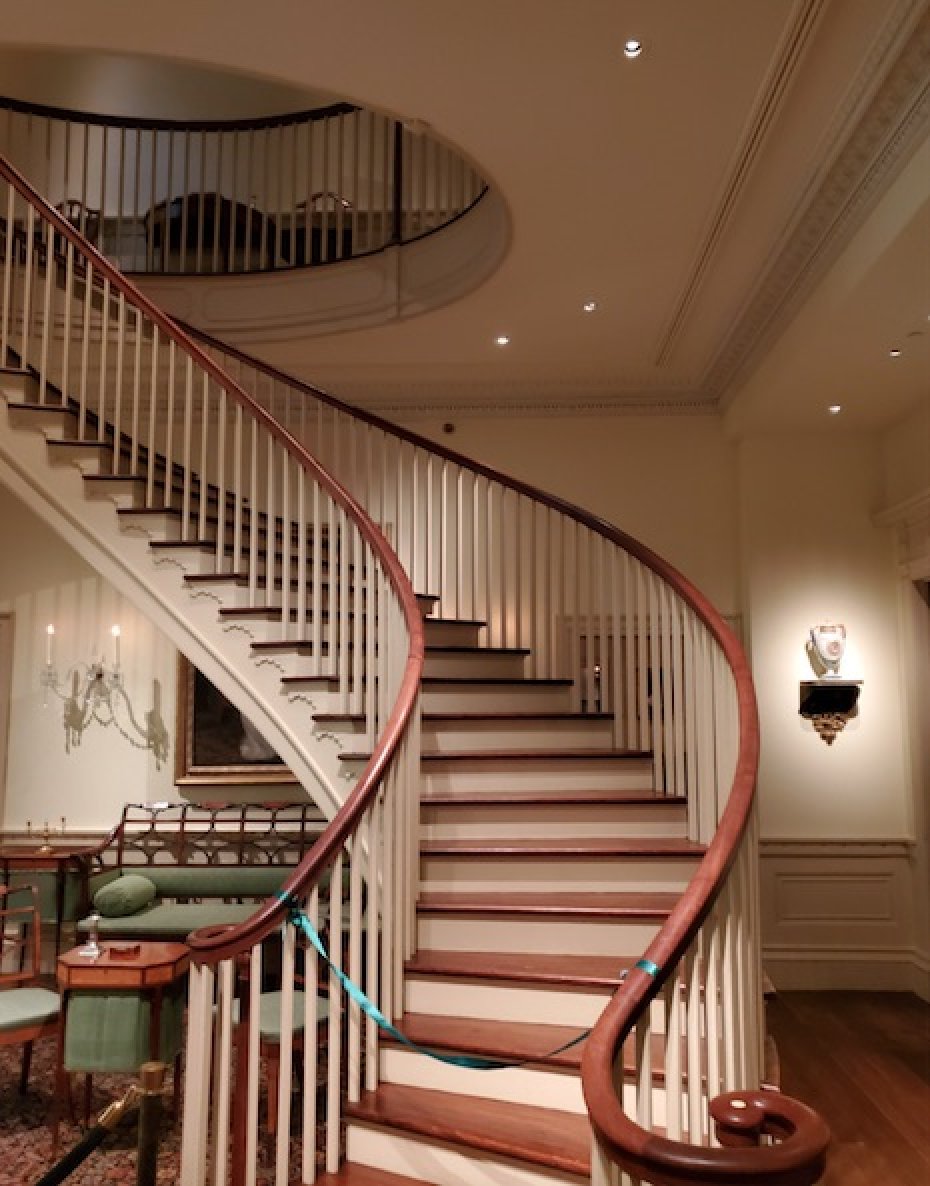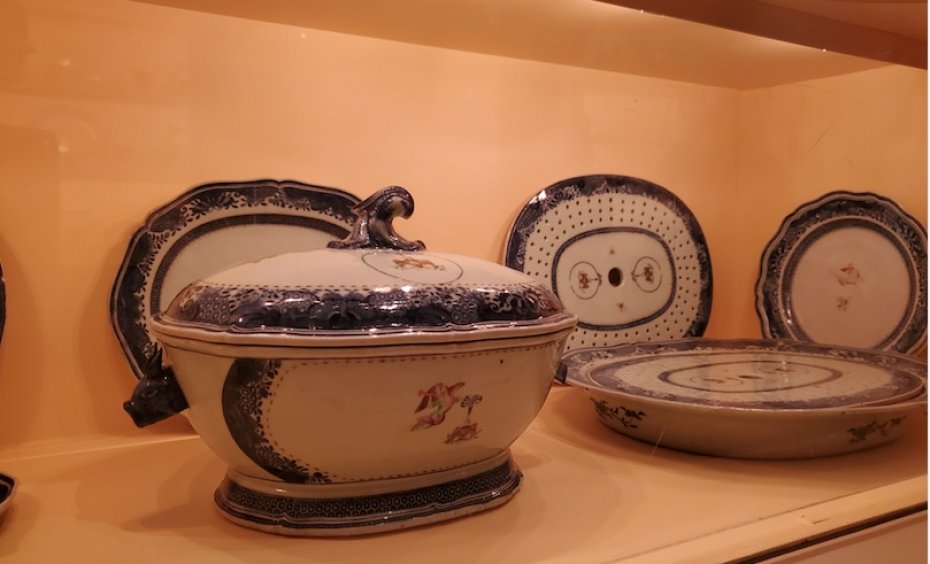 Winterthur Museum, Garden & Library, the estate of Henry Francis du Pont, is situated amidst 60-acres of gardens and features a superior display of American decorative arts from 1640-1860 showcased within a 175 room mansion. Complete room settings from each of the 13 colonies make up the 150 colonial rooms he relocated to Winterthur and the more than 90,000 furnishings include Martha Washington's mirror, 22 panels of 1700s Chinese wallpaper and a selection of the Washington's porcelain china. The home had the first heated pool in the country. Grounds' tours are via open trams and provide views of seasonal plantings, 8-acres of azaleas, the Enchanted Woods, a Forbidden Fairy Ring with misting mushrooms and a temporary exhibit of follies placed throughout the grounds. Take the Introductory Tour and be prepared to be awed.
| | |
| --- | --- |
| | |
| | |
| --- | --- |
| | |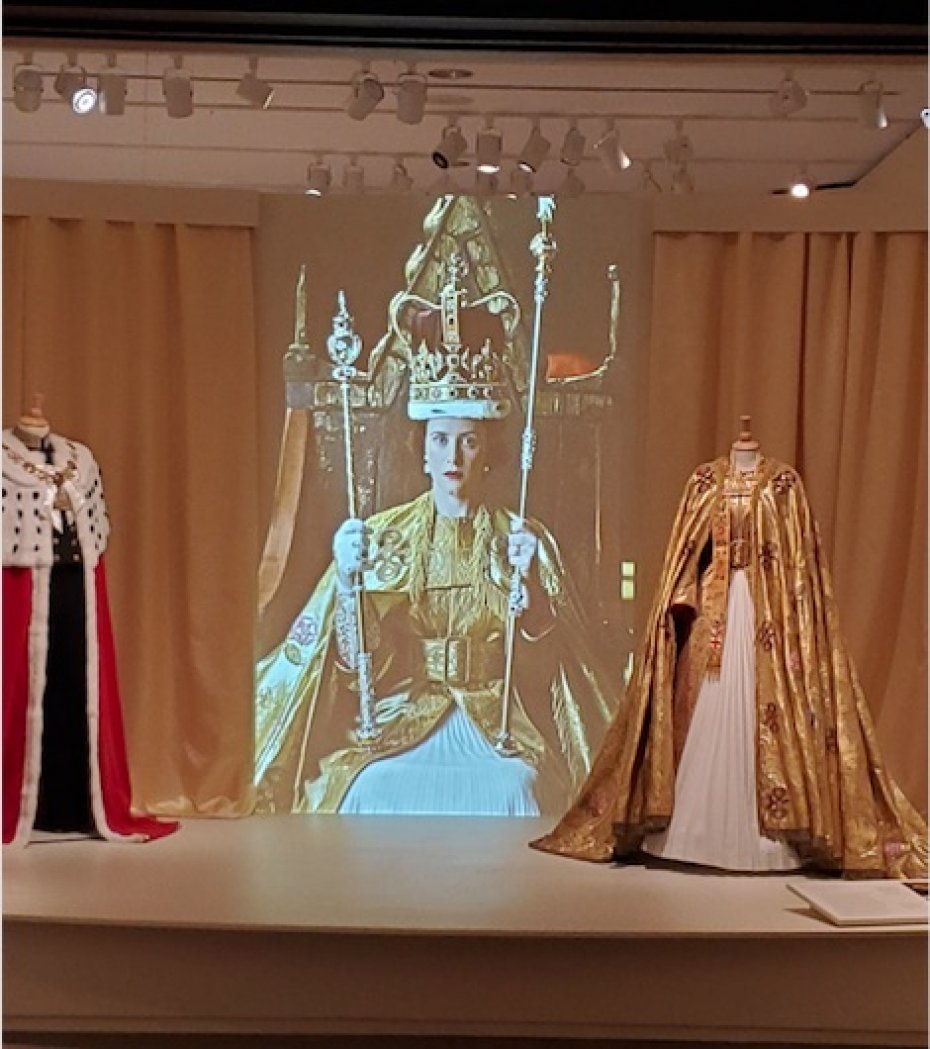 Until January 5, 2020 "Costuming the Crown" will be on view. A series of galleries thematically display costumes from the PBS series, "The Crown", as well as extensive production information, videos and memorabilia. www.winterthur.org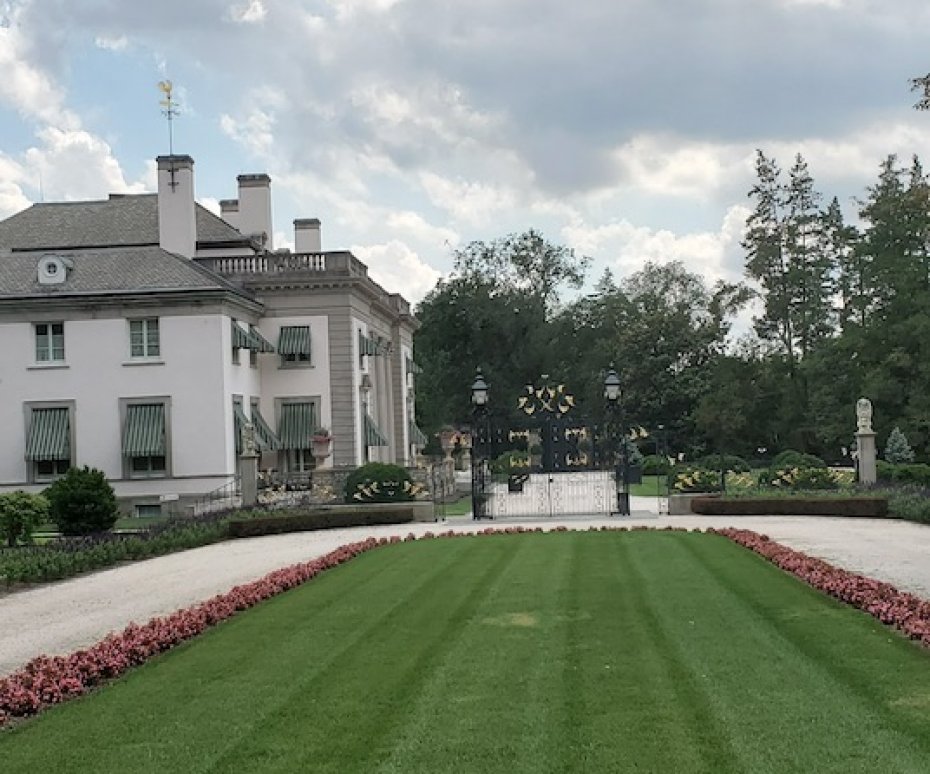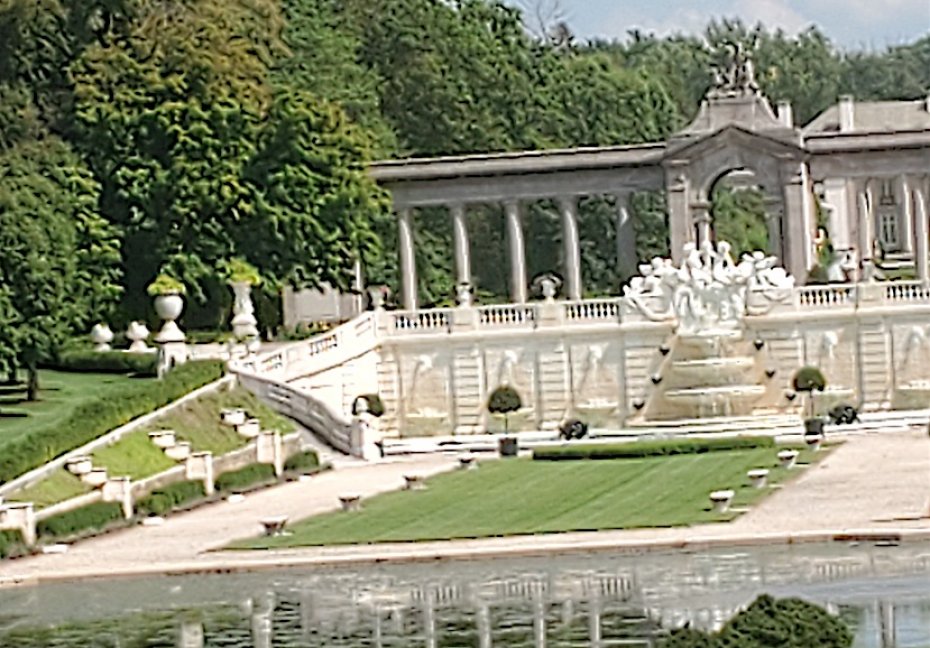 Alfred du Pont built the Neoclassical, 102-room, Nemours for his wife in 1909-10. The 47,000-sq. ft. chateau is reminiscent of Versailles' Petit Trianon complete with sunken gardens and magnificent views. The mansion is flanked by the Catherine Gates. The Russian Gates, were once owned by Catherine the Great and the English Gates are from a castle belonging to Henry VIII's wife Catherine Parr. Highlights of the interior are the notable pieces, Lafayette's chandelier and Marie Antoinette's clock. Self-guided and tram tours of the grounds and gardens are offered. nemoursmansion.org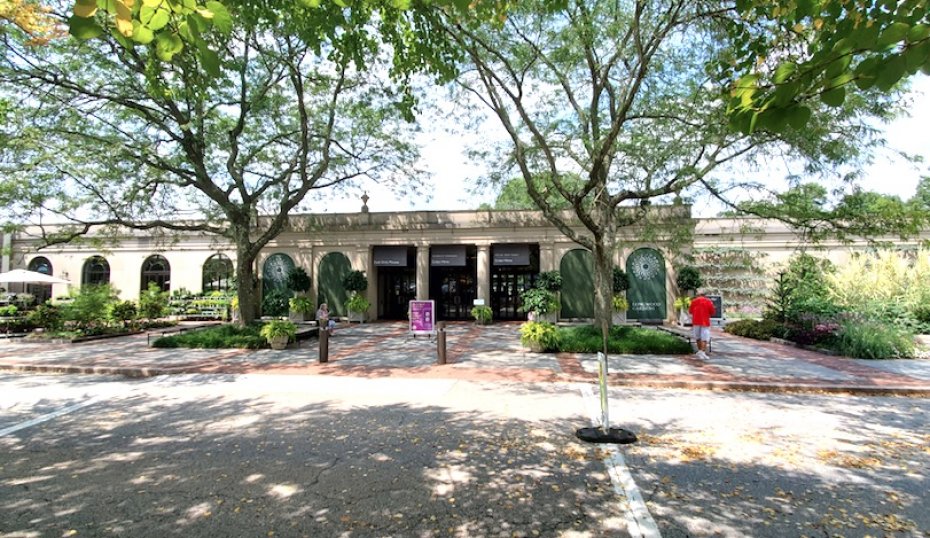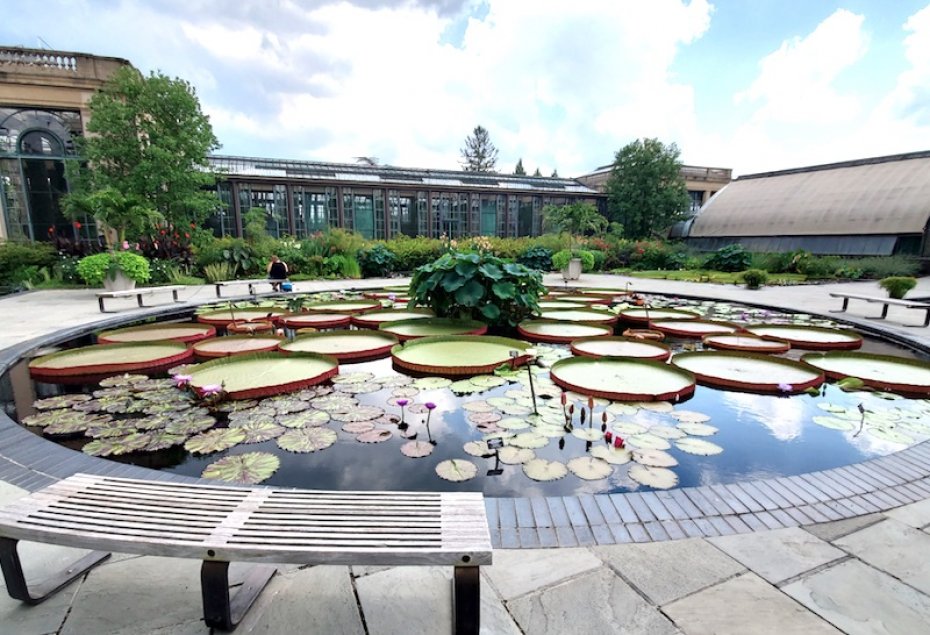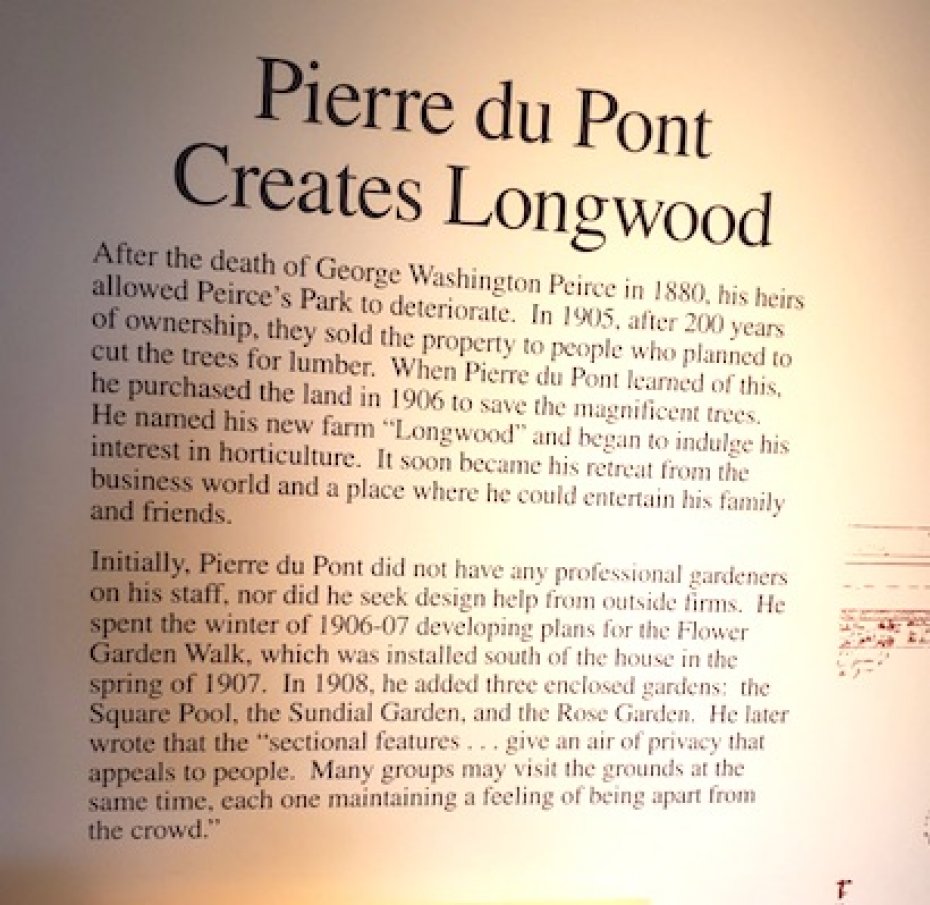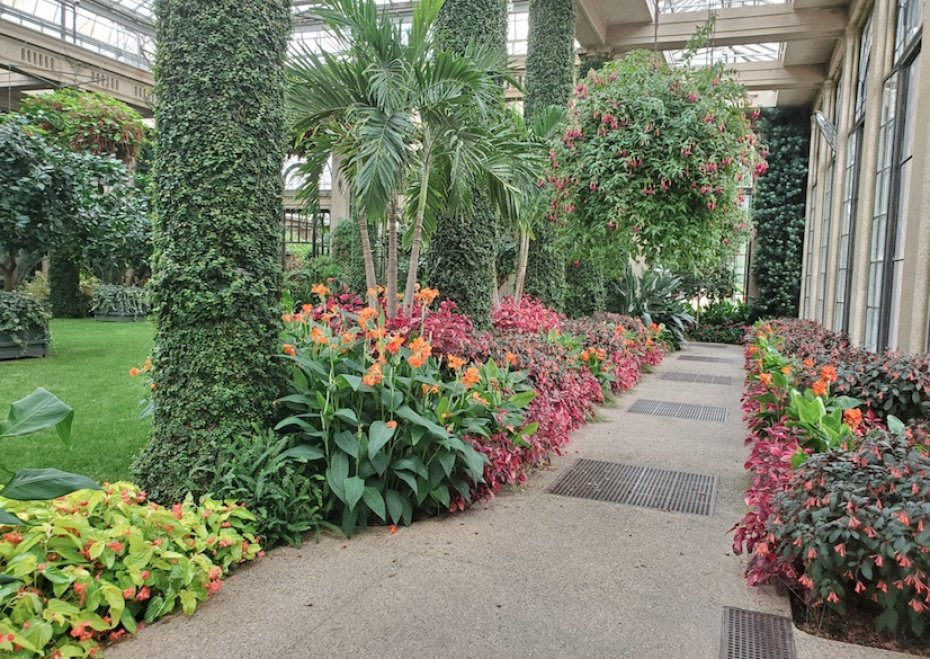 The 1,077-acre Longwood Gardens is one of the most renowned botanical gardens in the country. The complex features 11,000 plants and trees, a 4-acre conservatory with 20 interior gardens and a half-mile greenhouse. An exterior waterfall and fountains can be enjoyed from benches that line the paths. A schedule of events is available online. Note: Longwood is in Kennett Square, PA. www.longwoodgardens.org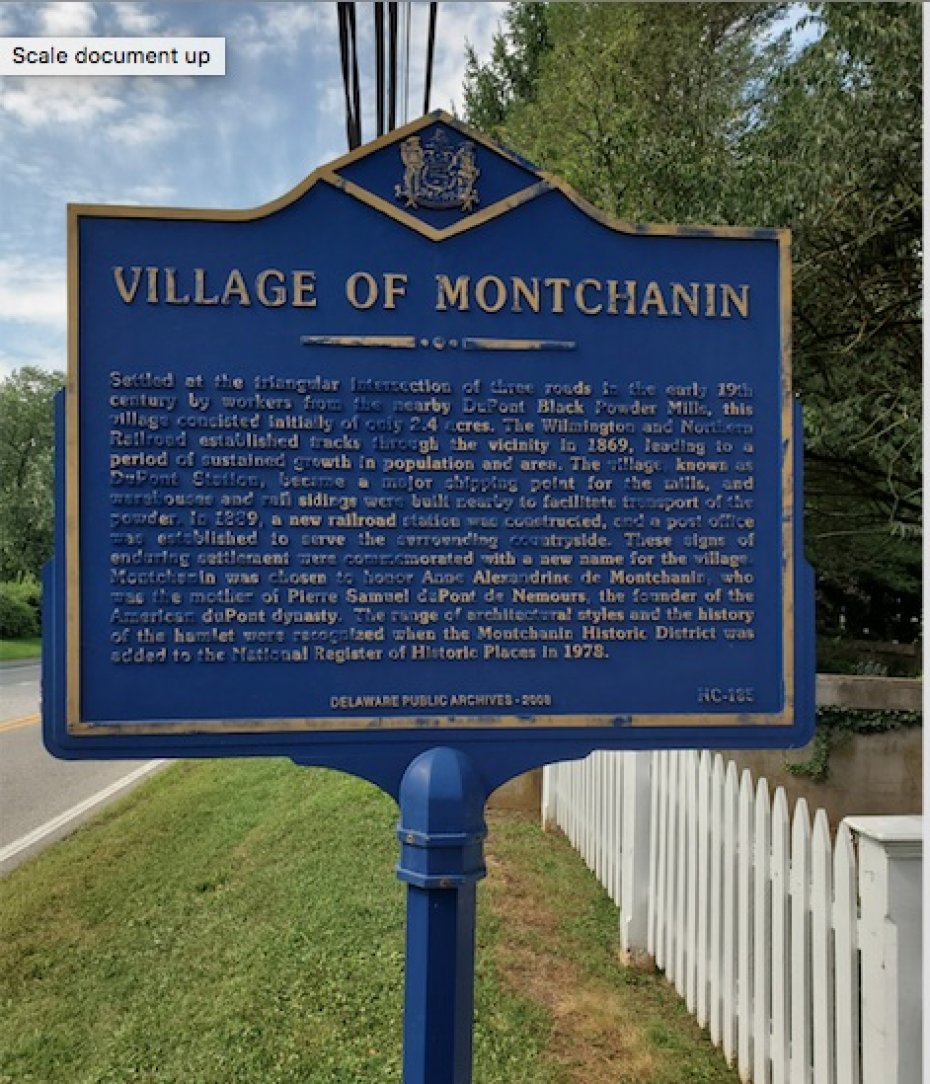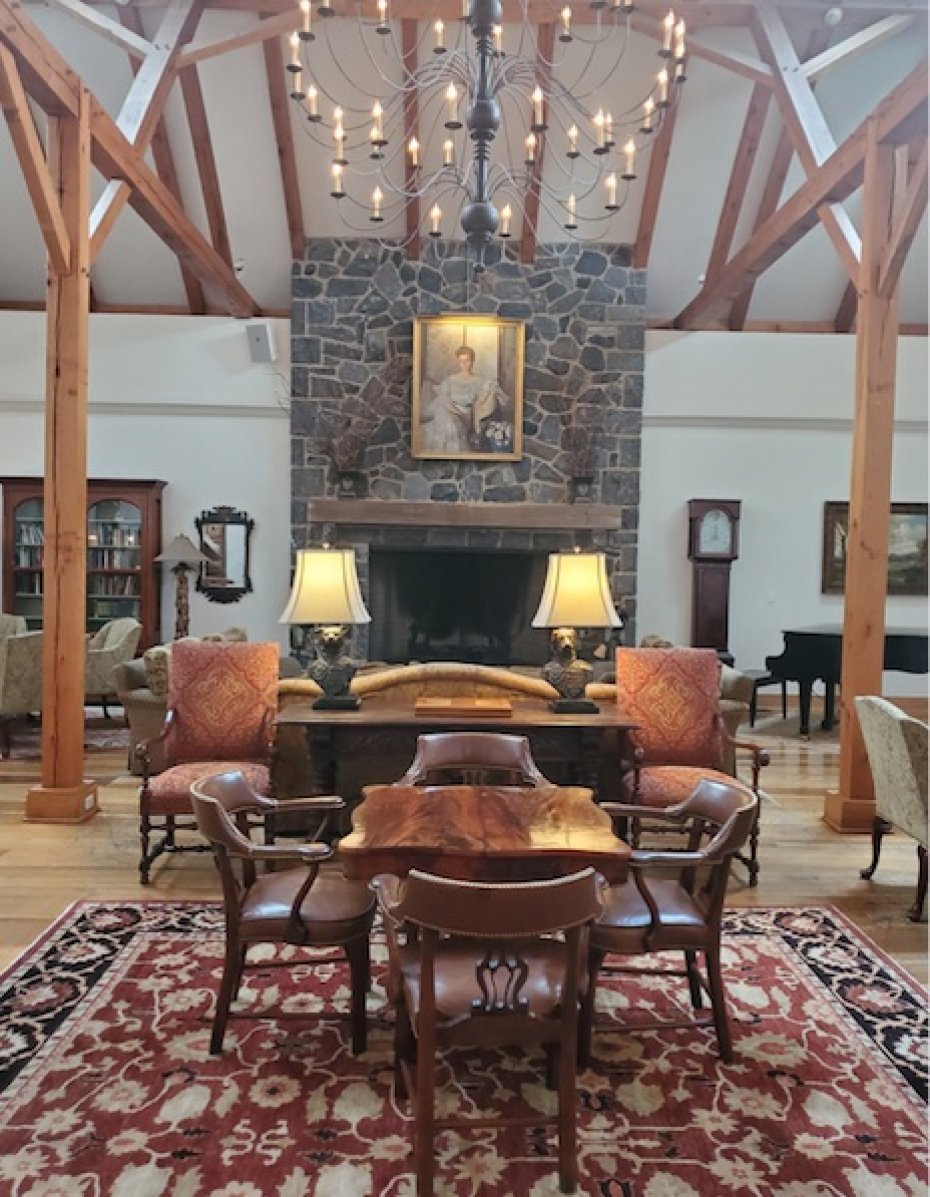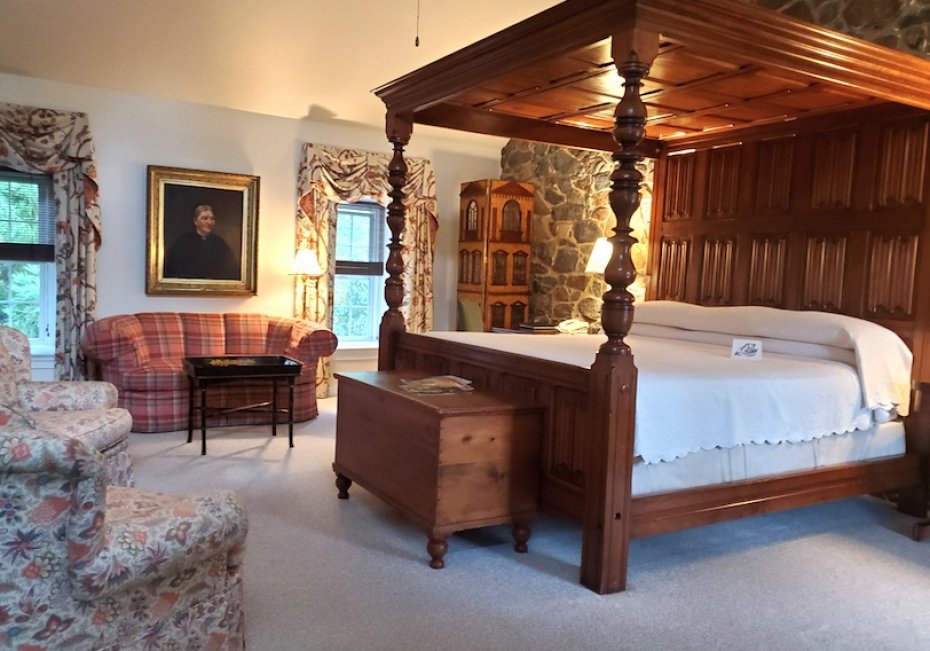 There are no more perfect accommodations for visiting the area or a romantic getaway than The Inn at Montchanin Village. The inn, the entire village of Montchanin, is made up of eleven meticulously restored historic homes with 28 rooms and suites dating from 1799 to 1910. The village was once part of a du Pont estate situated on a former Indian trail at the juncture of three roads. Amenities include designer linens, canopy beds and upscale bath products. Defining architectural elements, interior stone walls, fireplaces, front porches and private gardens add to the luxury experience. The Inn is a designated Historic Hotel of America.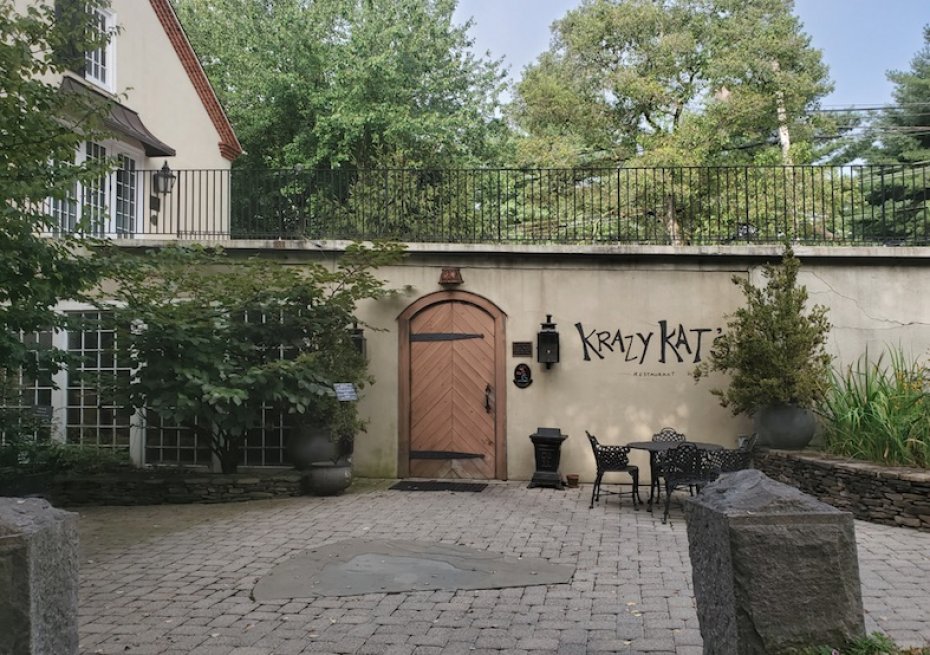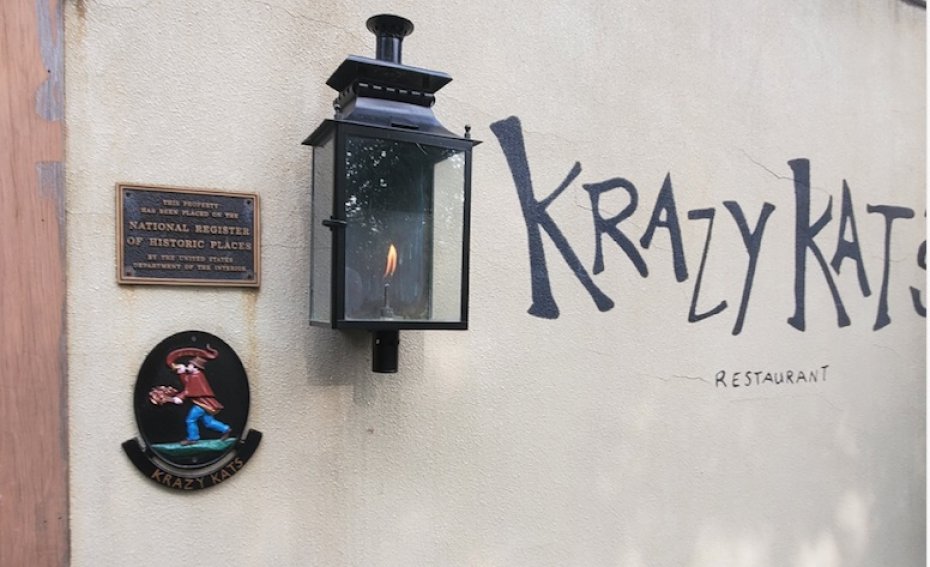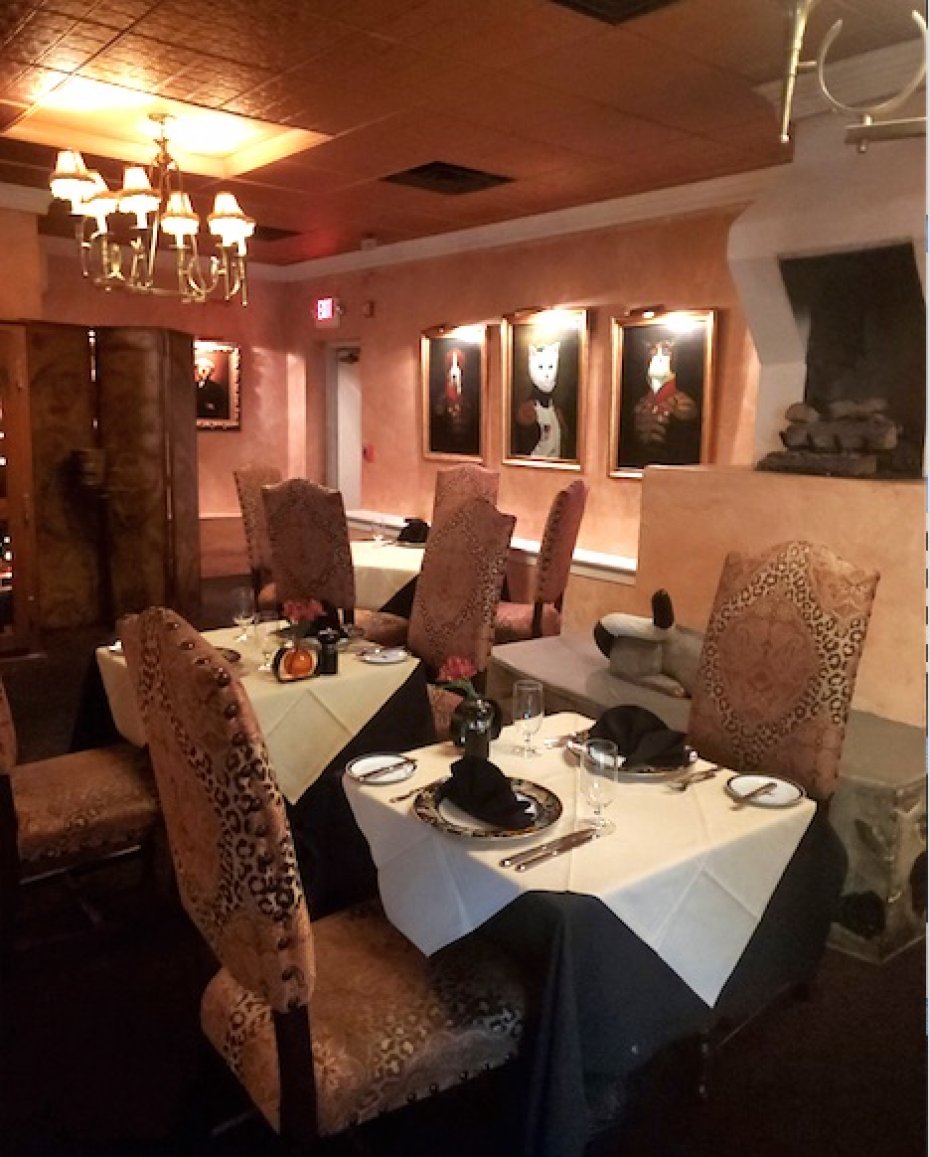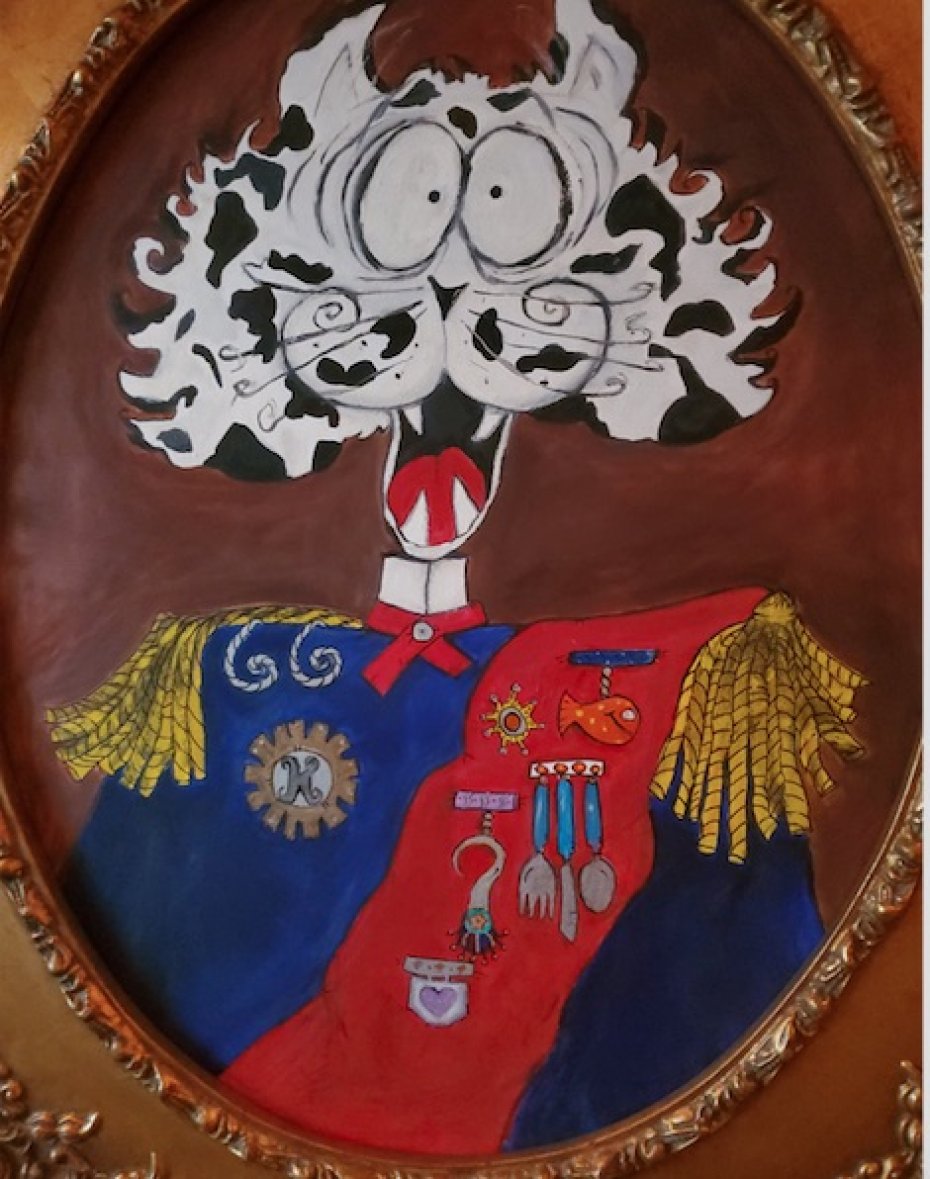 Krazy Kat's, an on-site French restaurant, is located inside a former blacksmith shop and is open to guests and visitors alike. The menu is a creative seasonal blend of American, French and Asian cuisine served for breakfast, lunch and dinner. The imaginative décor, the service and the meals are outstanding. www.montchanin.com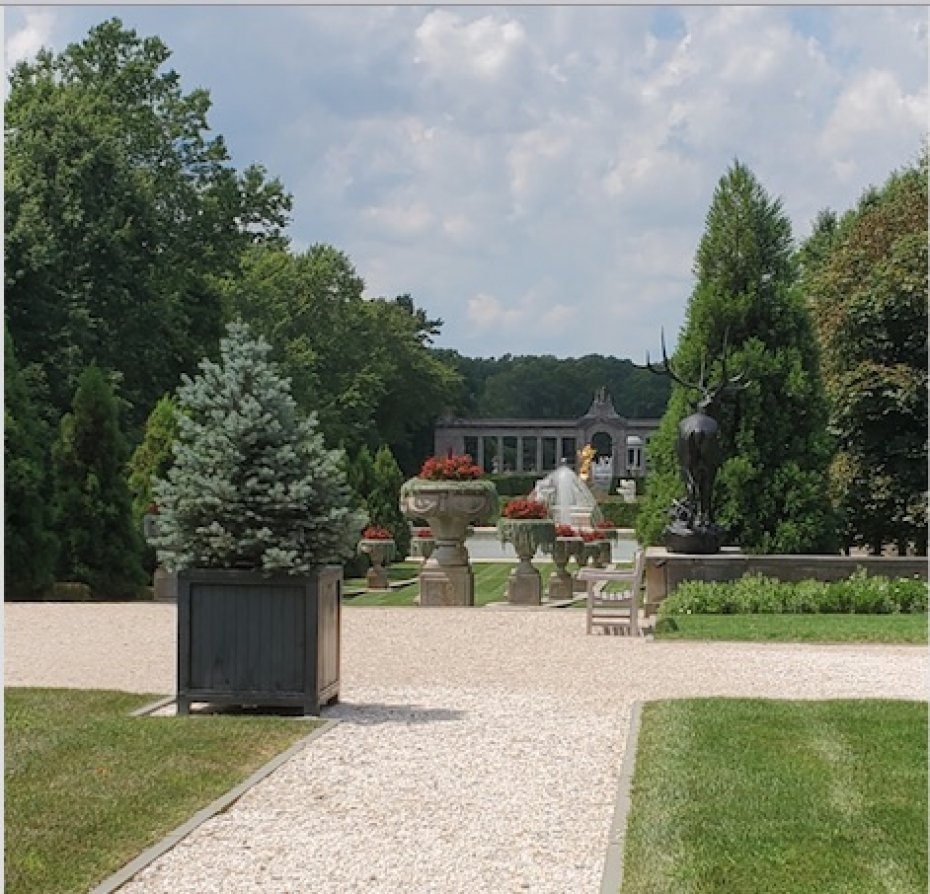 Wilmington is particularly ideal for a Philadelphia getaway. It is 30-minutes and a world and lifestyle away. www.visitwilmingtonde.com
.

Renee Gordon has written a weekly travel column for the Philadelphia Sun Newspaper for the past fifteen years and has published articles on local, national and international travel in numerous publications. Her columns focus on cultural, historic and heritage tourism and her areas of specialization are sites and attractions related to African American and African Diaspora history. Renee has been a guest radio commentator on various aspects of tourism and appeared in a documentary, "The Red Summer of 1919". As an educator for thirty years she was an English teacher, event and meeting planner, served as an educational consultant and intern-teacher mentor. She contributed to textbooks on women's history and classroom management and has facilitated workshops on both subjects. Renee considers herself a "missionary journalist" and as such she continues to promote heritage and sustainable tourism.
2013 Recipient of African Diaspora World Tourism Flame Keeper in Media Award for Travel Writing
Affiliations
IABTW- International Association of Black Travel Writers
PBJ - Progressive Black Journalists
We'd love your comments!
ad
Connect with us on:
American Roads and
Global Highways has so many great articles you
may want to search it for your favorite places
or new exciting destinations.