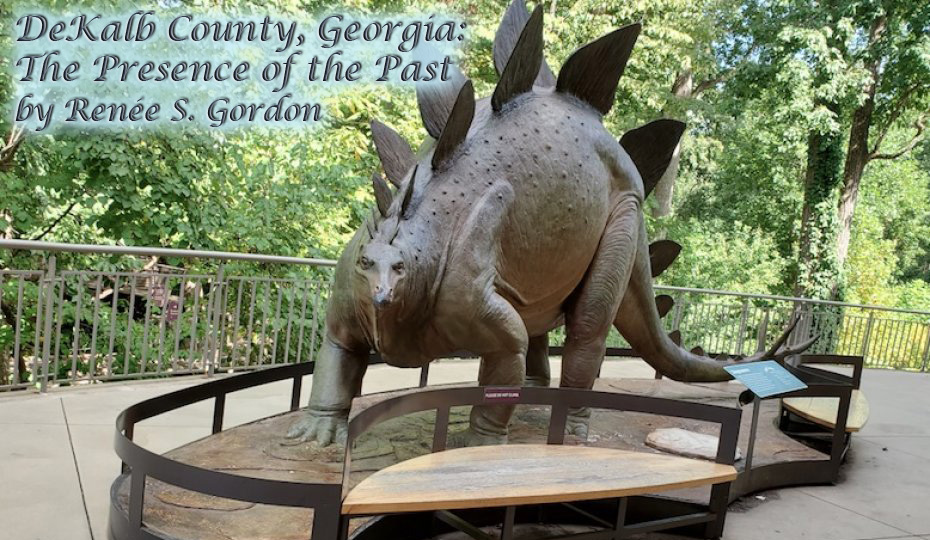 Published 9-28-2019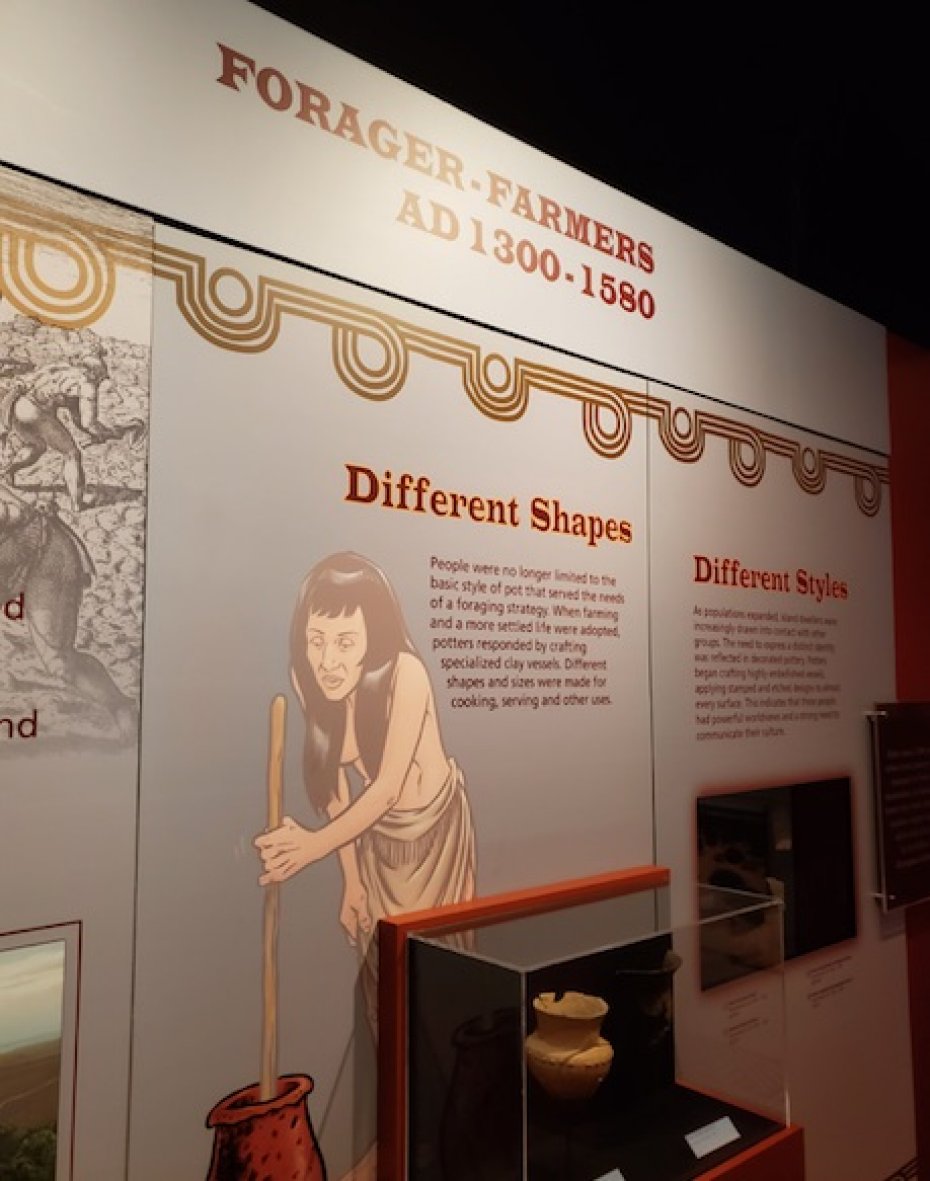 The history of DeKalb County has been archeologically traced back as far as the late Ice Age and Indian mounds from the Late Archaic Period have been found that predate the 1567 Spanish claim to the land by thousands of years. When Juan Pardo surveyed the region two significant Indian trade trails already existed and members of the Creek Confederacy the, "People of One Fire", lived there. Europeans encroached on native land illegally until the 1821 Indian Springs Treaty forced natives to move and more Europeans quickly settled in large numbers. discoverdekalb.com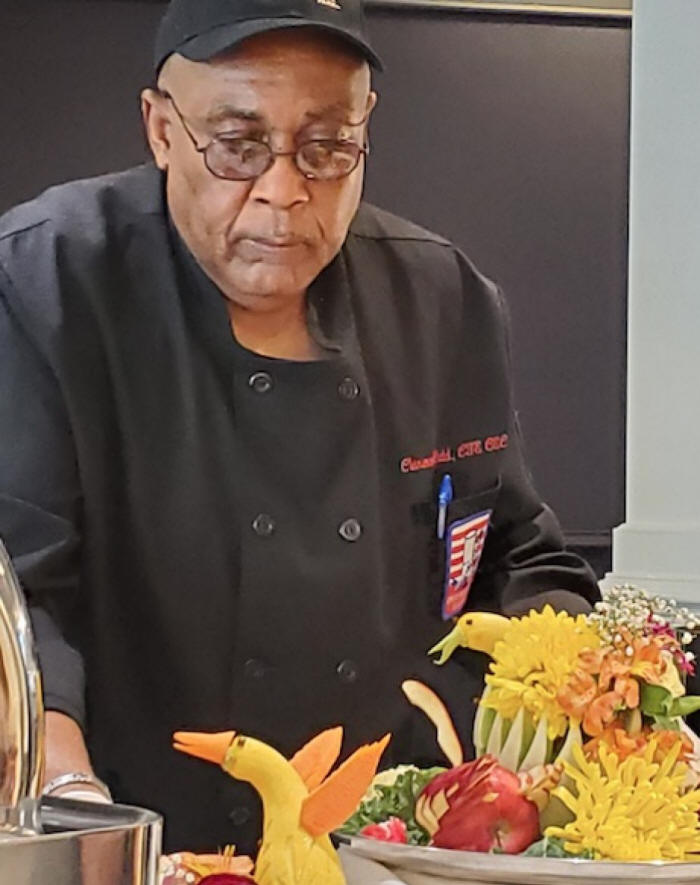 DeKalb was carved from three other counties and named to honor Johann de Kalb, a Bavarian who changed his name and served in the American Revolutionary War, in 1822. Approximately 10% of Atlanta is located In the county, the most diverse in the South and more than 64 languages are spoken. Just as the population is diverse so too are the shopping, dining, accommodation and activity options. One of the most interesting aspects of discovering DeKalb is uncovering singular cultural and historic connections that resonate in our time.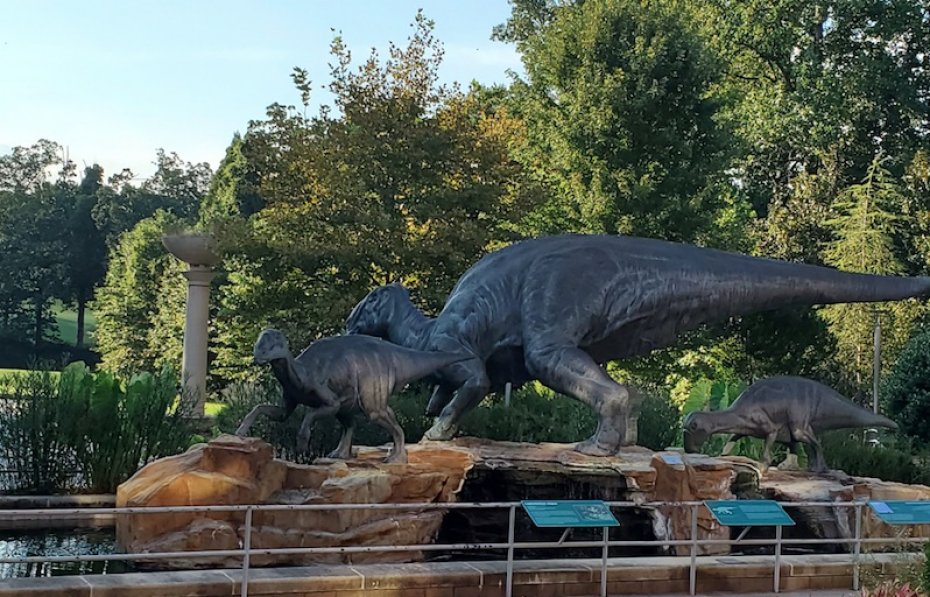 The 1992, 160,000-sq. ft., Fernbank Museum of Natural History is the natural place to begin your explorations in the exterior Dinosaur Plaza where a family of bronze prehistoric Georgian Hadrosaurs greet you. The museum interprets the development of the earth, prehistoric world, international cultures and state specific displays. Visitors are greeted in the atrium with Giants of the Mesozoic, reproductions of the 47-ft. long Giganotosaurus, the world's largest carnivorous dinosaur and the 123-ft long plant eating Argentinosaurus accompanied by two flying reptiles. Highlights of the museum include A Walk through Time in Georgia, the fiber-optic ceiling Star Gallery and a 4-story 3D theater.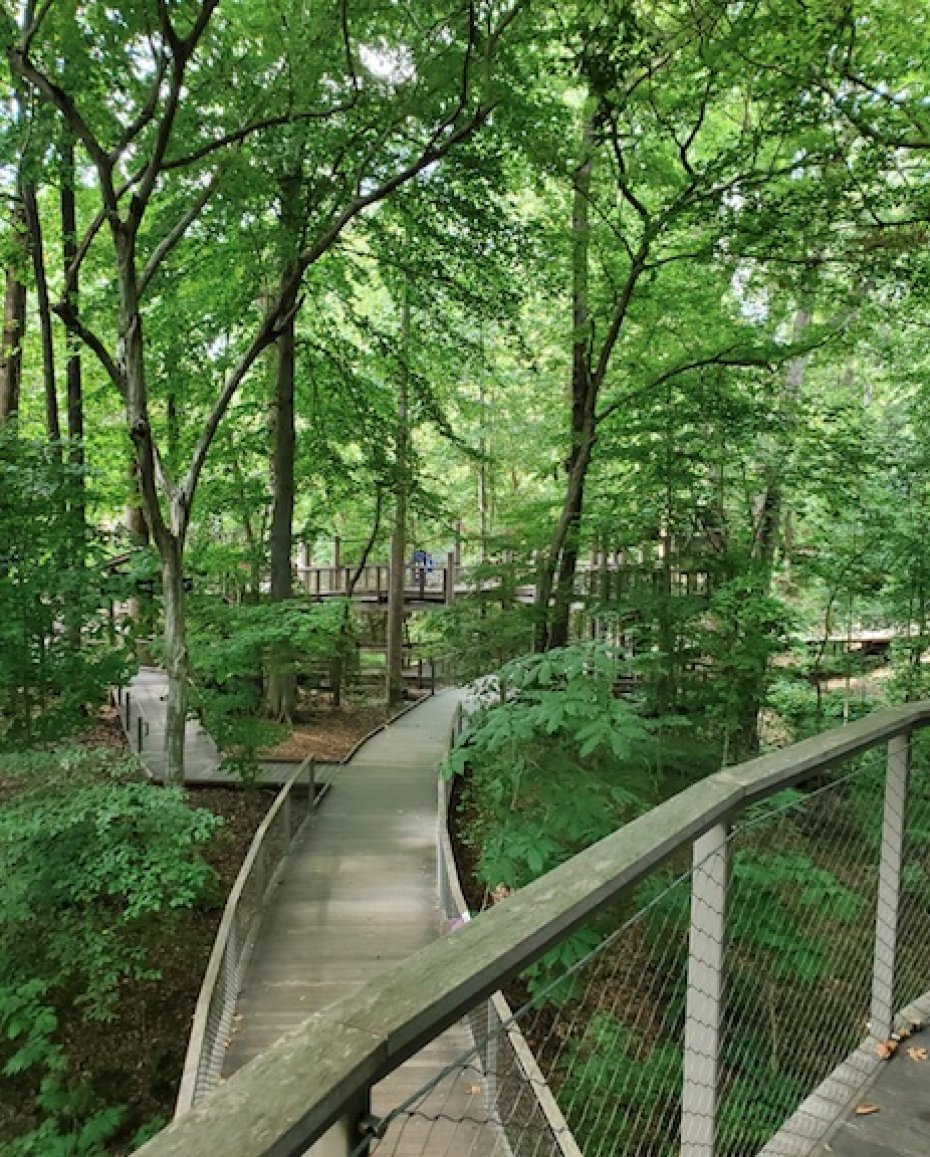 The adjacent 16-acre WildWoods offers elevated boardwalks with treetop views and leads to Fernbank Forest, the oldest old-growth Piedmont forest in a major US city. Six trails are available to access the 65-acre area and view trees up to 16-stories tall. fernbankmuseum.org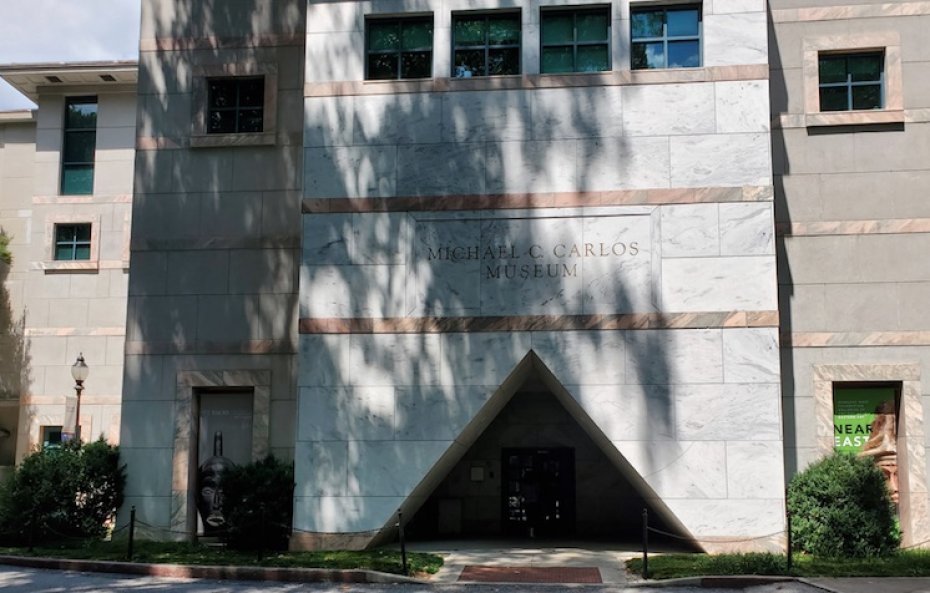 | | |
| --- | --- |
| | |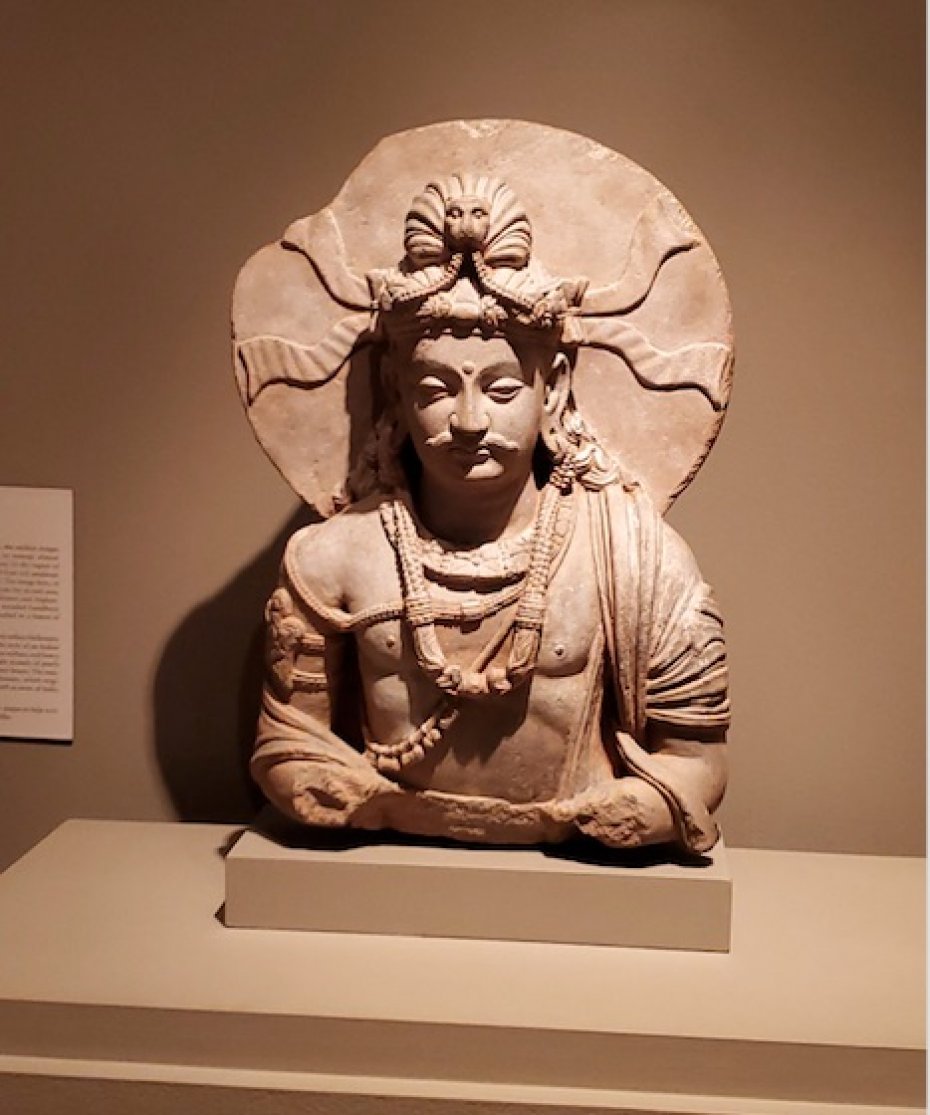 Emory University's Michael C. Carlos Museum's roots date back to 1876. The museum's current collection is one of the most wide-ranging in the nation and thematic galleries are dedicated to major works from Africa, the Americas, Asia, Near East, ancient Egypt, Greece and Rome. Highlights include mummified animal remains and Late Egyptian Period mummies with coffins and Nubian artifacts. Emory focuses on education and research and their outstanding schedule of programs reflects this fact. carlos.emory.edu




Stone Mountain State Park, Georgia's most visited attraction, is easily one of the most controversial in the country. Geologically the mountain is part of the granite core of a volcano. DeKalb's first European colonists were met by regional natives who had inhabited the top of the mountain for ceremonial and meeting purposes for 8,000-years. In the 1830s the granite was quarried and in 1847 it was named Stone Mountain. During the Civil War Union General Sherman's troops bivouacked there and postwar Shermantown a part of Stone Mountain Village, was established at the mountain's base by emancipated African-Americans.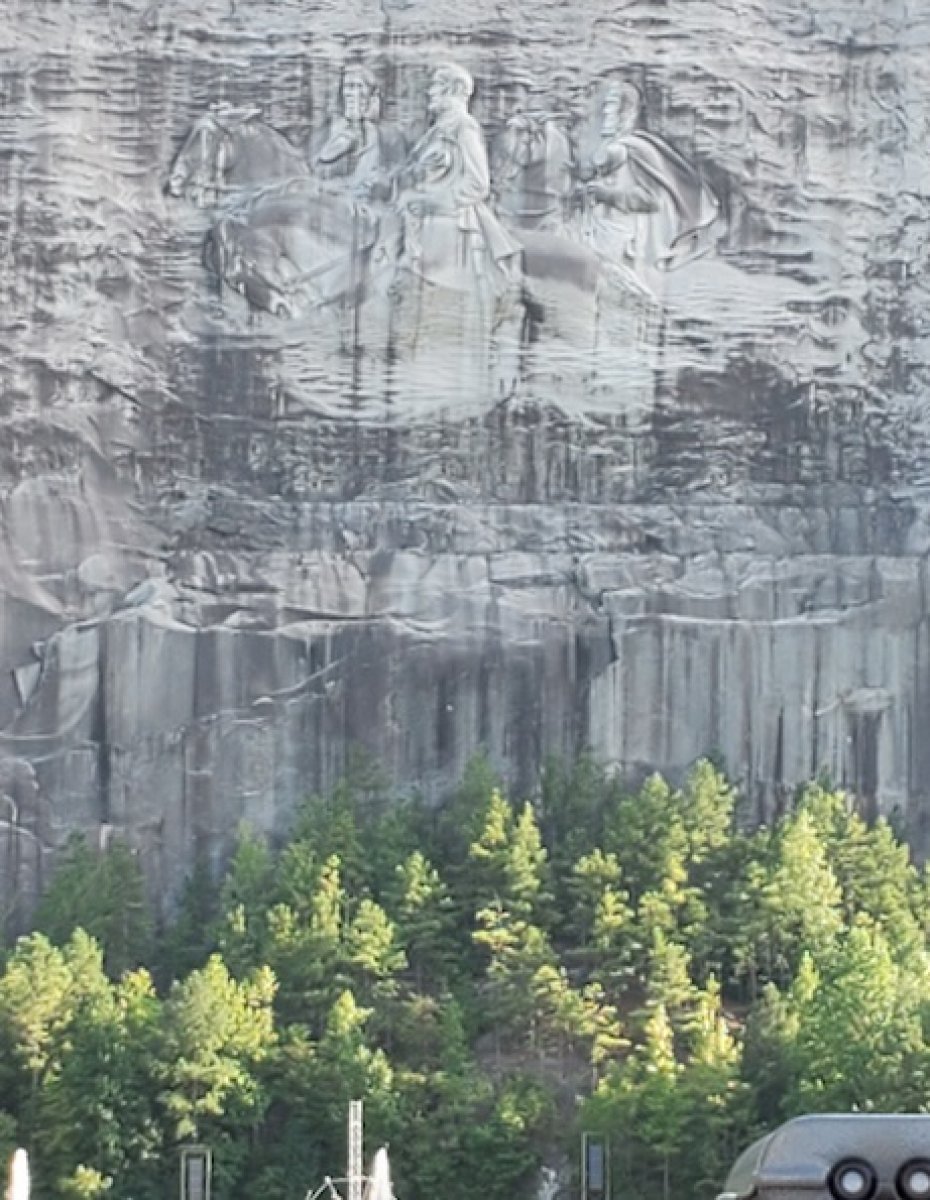 Carved on the north face of the mountain is the largest bas-relief sculpture in the world depicting the Confederate generals Jefferson Davis, Robert E. Lee and Stonewall Jackson. In 1914 the United Daughters of the Confederacy moved to create a Confederate memorial on the face of the mountain and in 1915 William Simmons reignited the KKK in a ceremony atop Stone Mountain. The carving remained incomplete and was purchased by the state in 1958 for $2-million as a "memorial to the Confederacy" but would receive no tax dollars. It was dedicated in 1970 and completed in 1972.

Activities in the 3,200-acre park include hiking, biking, fishing, golfing, Summit Skyride and Historic Square, reconstructed original GA plantation and farm homes from 1792-1875 including slave cabins. A seasonal laser light show of the carvings now contains Dr. King, imposed at one point, over the generals, and a portion of the "I Have a Dream Speech". stonemountainpark.com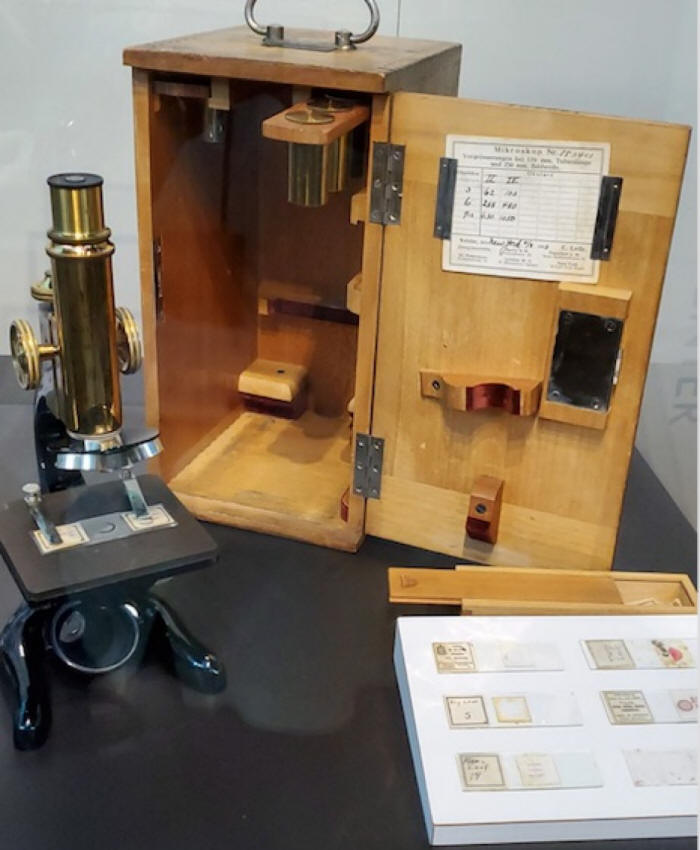 Many people became familiar with Atlanta's Center for Disease Control (CDC) in the Walking Dead. No scenes were actually filmed there but you will be happy to know that you can visit the facility with a little planning and ID. European maladies began to wipe out Native Americans on contact in the 1500s and de Soto's 1540 expedition heralded massive outbreaks of disease. The death rate has been estimated as high as 95%. This, the US's first public health crisis went uncontrolled but it would not be the last. In 1798 the Marine Hospital Service (MHS) was founded to monitor healthcare for merchant seamen and in the 1800s services were expanded to include medical inspections of immigrants, national quarantines and interstate disease prevention and control. Malaria was a huge health issue in the 40s facilitating the creation of the office of Malaria Control in War Areas. Agency efforts were centered in the southeast because many of the WWII bases were located there and it was the region with the largest number of disease transmissions. Atlanta was selected on July 1, 1946 as the headquarters of the Communicable Disease Center.


| | |
| --- | --- |
| | |
The David Sencer Center for Disease Control Museum at the 45-acre CDC Headquarters. offers self-guided and guided tours of the three main areas over 2-levels, temporary exhibits, "The Story of the CDC" and "The Global Symphony". Five short videos orient you to the exhibits that include galleries on specific diseases, service history and procedures combining artifacts, dioramas, videos and interactives. The tour ends with an opportunity for a photo op in a full safety suit regalia. cdc.gov/museum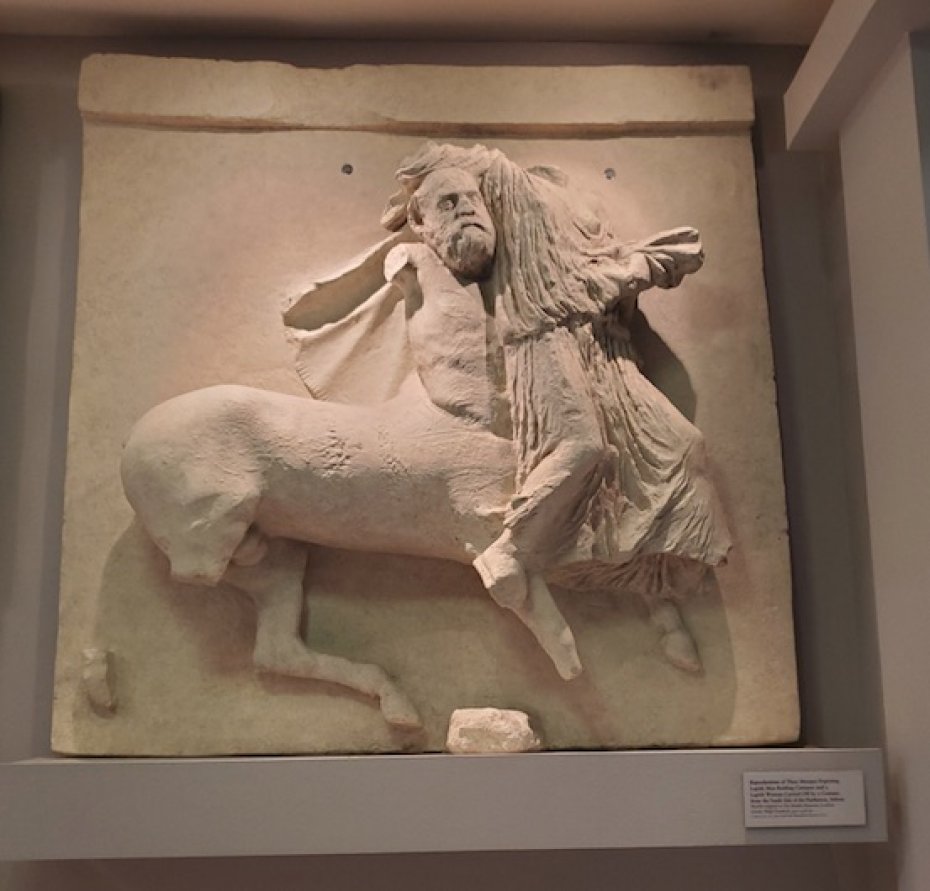 DeKalb County provides a wonderful way to connect history with modern culture through visits to unique sites and attractions. Enhance your vacation, learn something!

For more about DeKalb County check here.


Renee Gordon has written a weekly travel column for the Philadelphia Sun Newspaper for the past fifteen years and has published articles on local, national and international travel in numerous publications. Her columns focus on cultural, historic and heritage tourism and her areas of specialization are sites and attractions related to African American and African Diaspora history. Renee has been a guest radio commentator on various aspects of tourism and appeared in a documentary, "The Red Summer of 1919". As an educator for thirty years she was an English teacher, event and meeting planner, served as an educational consultant and intern-teacher mentor. She contributed to textbooks on women's history and classroom management and has facilitated workshops on both subjects. Renee considers herself a "missionary journalist" and as such she continues to promote heritage and sustainable tourism./p>

2013 Recipient of African Diaspora World Tourism Flame Keeper in Media Award for Travel Writing

Affiliations
IABTW- International Association of Black Travel Writers
PBJ - Progressive Black Journalists

We'd love your comments!
Connect with us on:
American Roads and
Global Highways has so many great articles you
may want to search it for your favorite places
or new exciting destinations.