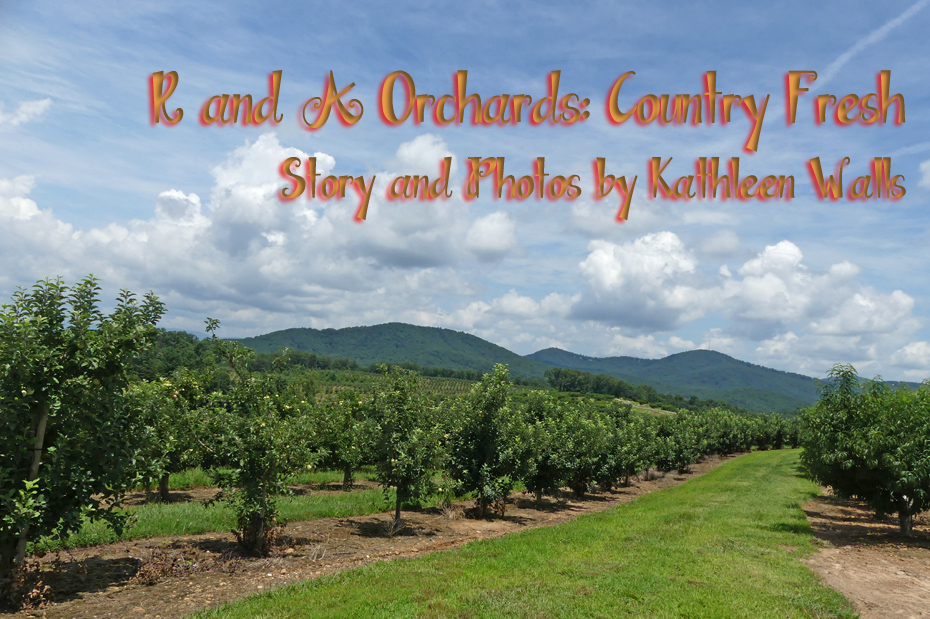 Published 8-6-2019

If an apple a day really keeps the doctor away, R and A Orchards in Gilmer County, near Ellijay, Georgia can keep you in perfect health. In this era of not knowing where our food comes from, it's a pleasure to visit a real family run orchard and produce store. Not just for the apples. They also grow peaches, corn, cabbage, green beans, strawberries, blackberries, tomatoes, and lots of other produce on about 146 acres.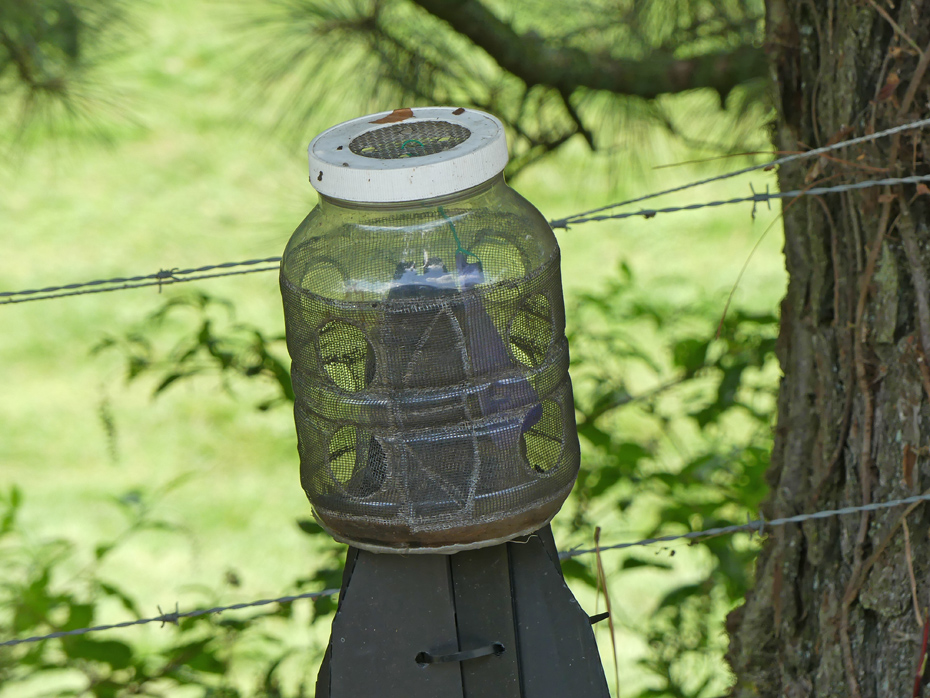 One way to know you are getting good safe produce with minimum necessary pesticides is seeing the family that grows the produce living surrounded by their orchards. Owners, Jennifer and Andy Futch and their four children, live and work there and enjoy the delicious results of their labor. R and A Orchards has been a labor of love for three generations. They are careful to produce safe products. Andy explained, "We use the integrated pest management program recommended by the University of Georgia. We put out traps for insects and pheromones. We might spray a pesticide just about three times a year. Our kids go out there and pick something off a tree and eat it."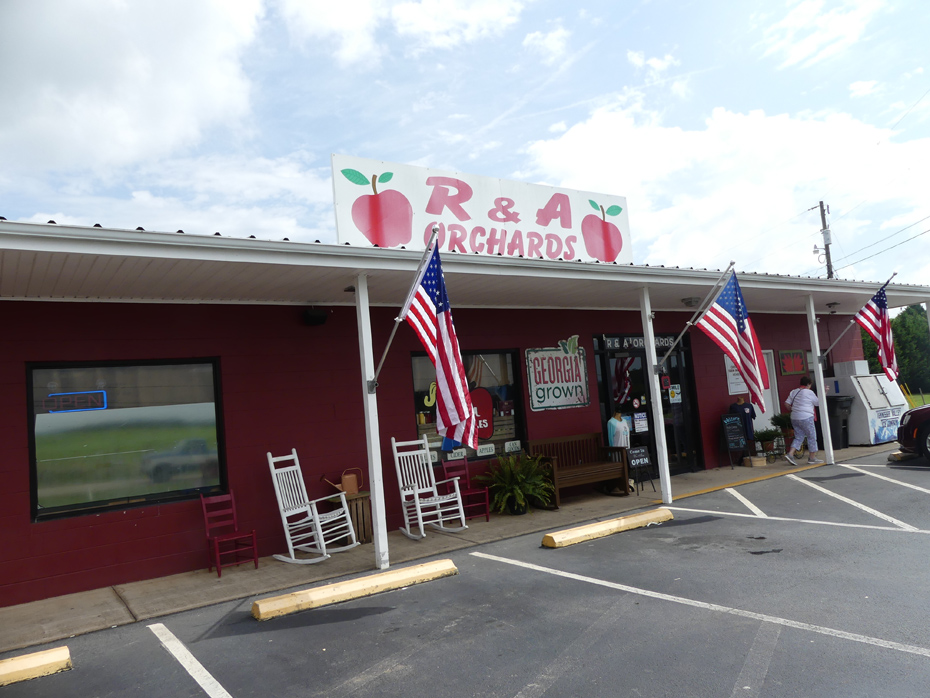 R and A began back in 1947 with Leonard and Della Payne. Their daughter, Ann, and her husband, Roger Futch, followed in their footsteps. Grandson, Andy, and his wife, Jennifer, are the present owners and their children, Amanda, Anna, Jessica, and Jacob, are following in the family tradition. Two of the girls were working when I visited, making peach ice cream and moving peaches around the store. Each generation improves and adds to the orchard. The roadside stand opened in 1972. Jennifer told me they recently began opening all year. She said, "We also do classes. We do canning classes and making sauerkraut and chow chow. We set them when the products are available. It's at random so people planning to visit need to check online. When apples start coming in we plan on doing apple butter classes."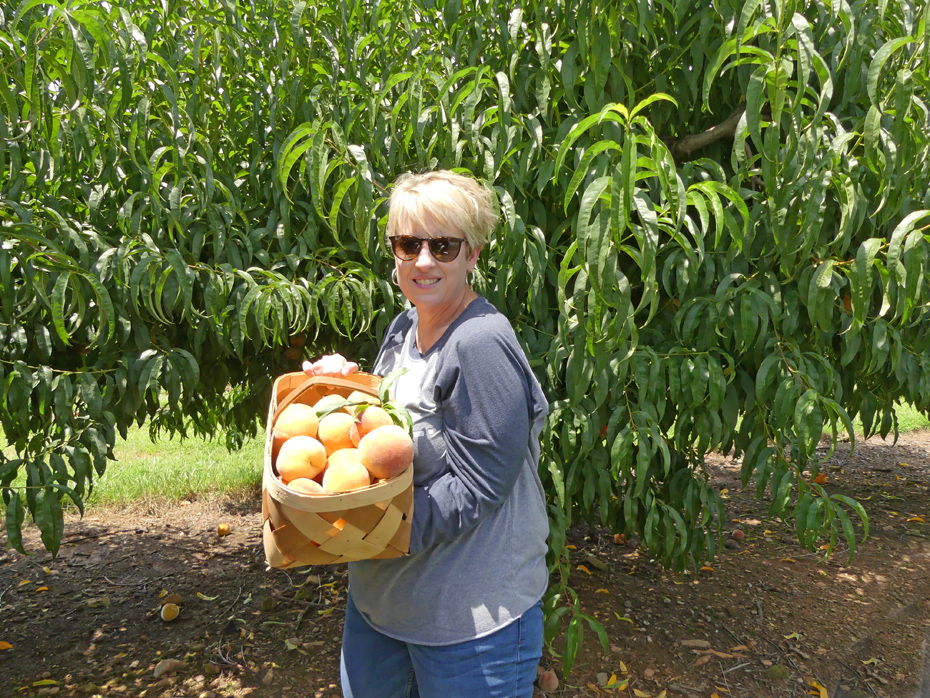 Jennifer showed me around the orchard and we had fun visiting the different species of peaches and apples. I picked a huge variety of both. It is amazing how many different varieties of both the apples and peaches.
The trees ranged from tiny new ones they had recently planted to old growth trees. Jennifer showed me how they cut back the trees to make picking easier. You see by the trunks the trees alre old but the branches are new and low to the ground.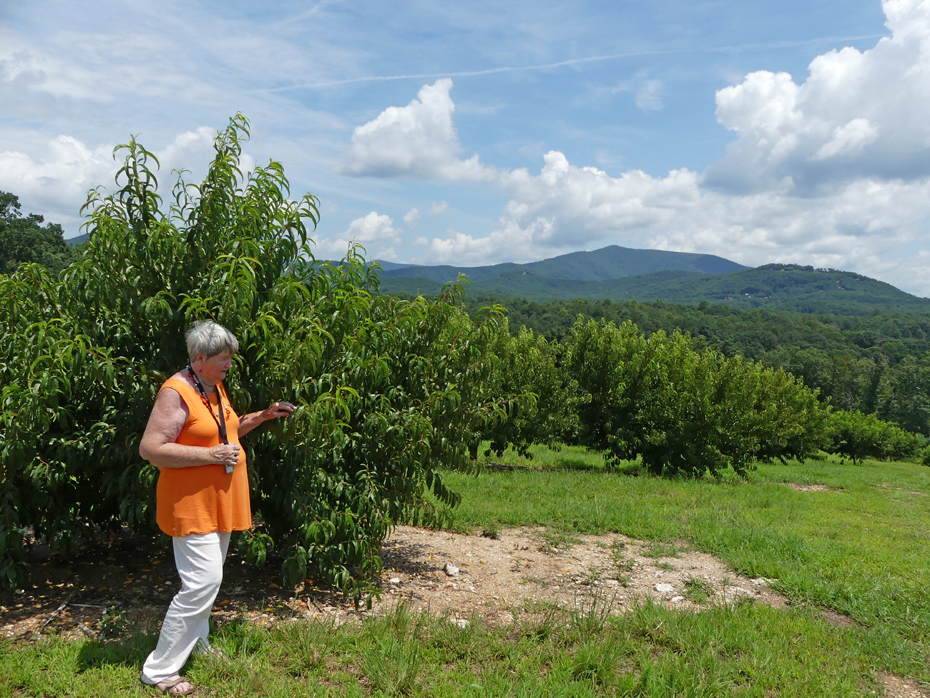 You can do a tour every weekend in September and pick apples yourself. Also group tours can be scheduled by appointment.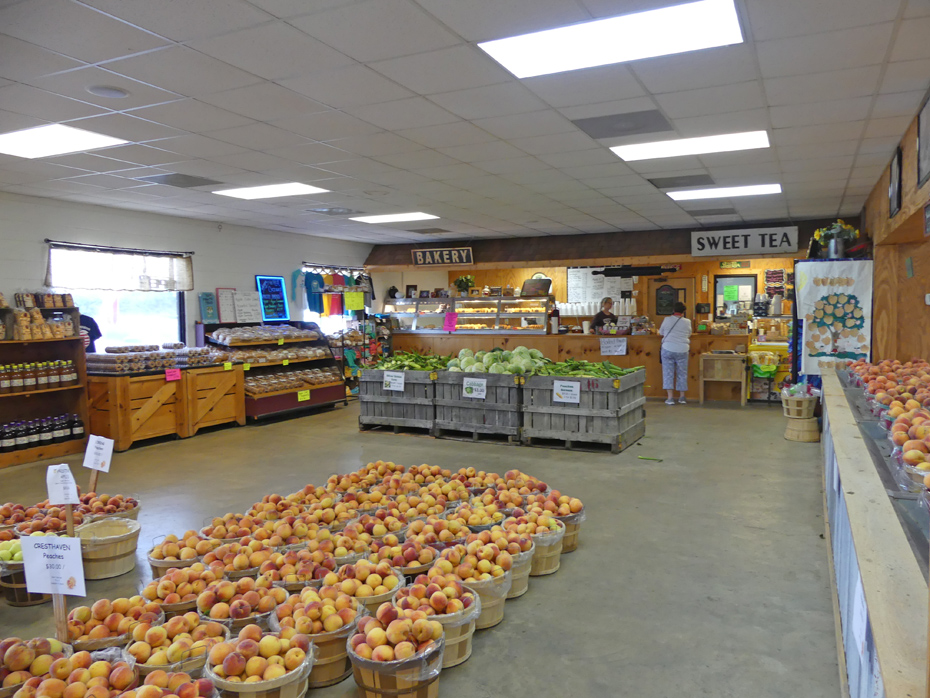 The roadside stand is a large uncluttered place. Once you step in the smell of fresh peaches and apples enchant you. Baskets of different varieties of produce are arranged on counters and on the floor. To the back there is a bakery and stand where you can buy lunches or desserts to go. The shelves are stocked with various dressings and canned products made especially for R and A from the produce they grow. I had to have the peach salad dressing I rarely find in a supermarket. Their apple butter is something I just have to try.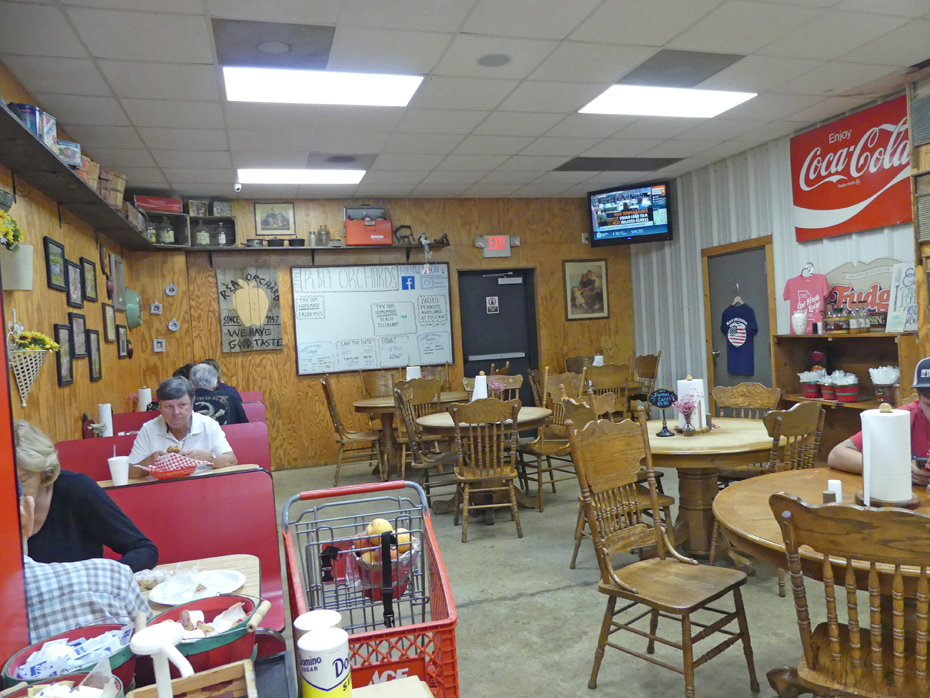 They have a dining area in the other room and I met a friend for lunch there. It has a friendly café type atmosphere. I had the chicken dumplings which was excellent. I had to have the peach ice cream for dessert. Yummy! Jennifer said, "All our sandwiches are made to order. We're a fresh, not fast food, place. We make apple, peach and chocolate pecan fresh every day."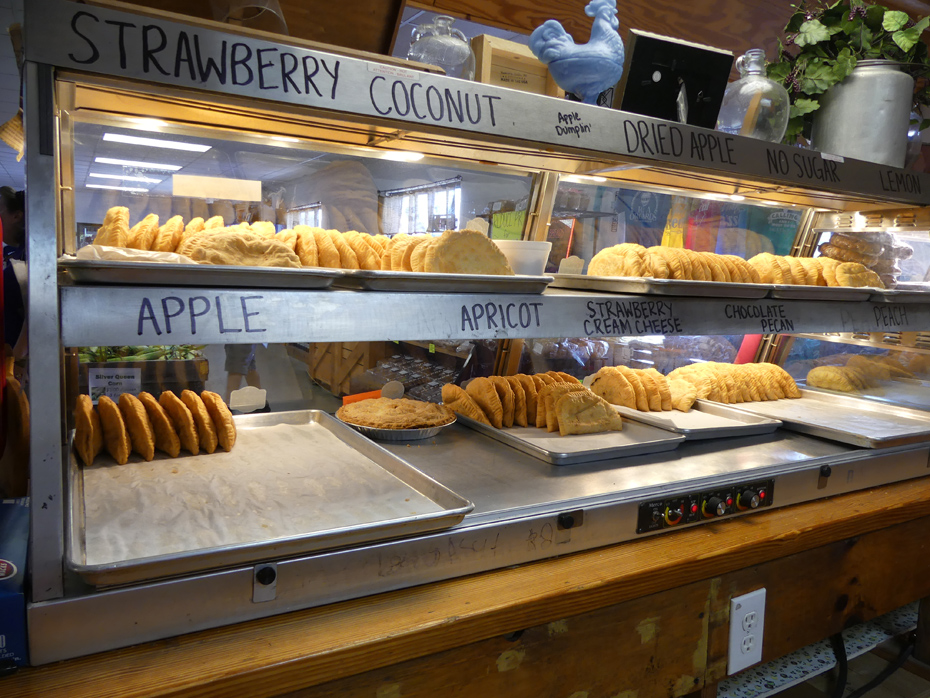 Nothing can beat fresh food that you know is safe to eat. This is a place to enjoy the earth's bounty at its best.
For more info: http://randaorchards.com
We'd love your comments!
Connect with us on:
| | |
| --- | --- |
| | |
American Roads and
Global Highways has so many great articles you
may want to search it for your favorite places
or new exciting destinations.