Published 9-23-2019

She was born Virginia Patterson Hensley on September 8, 1932. In a life filled with much misfortune, she not only survived but became a role model for female singers and women everywhere. The words from the Helen Reddy song, I am Woman, "Yes, I've paid the price. But look how much I gained. If I have to, I can do anything." could have been written about Patsy Cline. It should not come as a surprise that one of Helen Reddy's early memories was of her grandmother singing Patsy Cline songs as she rocked little Helen in a rocking chair.
Patsy Cline broke so many barriers. She was the first woman admitted to the Country Music Hall of Fame. Women of her era in Country Music dressed in demure ladylike dresses. Patsy wore cowgirl outfits and boots. Men might be able to keep their careers after a divorce but not women. Patsy wasn't putting up with a bad marriage; she divorced her first husband,remarried, and still rose to stardom. She survived a near fatal car crash and was back on stage performing on crutches within the year.


The main thing women didn't do in her time was become the star. Men were the lead vocalist, women did back up or duets. They were the "girl singers." Not Patsy. Not only did she have top billing, she had top songs. She was one of the first Country artists to gain fame as a crossover singer in Pop. Her I Fall to Pieces, recorded in 1961, crossed over onto the Billboard Pop at number 12. She also scored another Country Music number one with She's Got You which also hit the pop charts as number 14. Her 1962 hit, Crazy, written by Willie Nelson, reached Number two on the country charts and after her death it has gone on to become the number one jukebox hit of all-time. A classic AMI jukebox tells this story at her museum.

Her museum in Nashville, located upstairs from the Johnny Cash Museum, tells her story; the heartbreaks and the triumphs. You'll find it all there; the cowgirl outfits her mother, Hilda, made for her; there too the outfit and key to New York City given by New York's mayor when Patsy Cline and Minnie Pearl were the only women in a Grand Old Opry Show featuring Nashville's biggest names at Carnegie Hall.

The museum tells of her early life in Winchester, VA. There is her mother's sewing machine, costumes she made, and costume sketches many designed by Patsy. An old glider that once sat on Patsy's Winchester house porch is on display.
When Patsy's father deserted the family, Patsy went to work as a teen at the soda fountain of the neighborhood Gaunt's Drugstore. The booth and many artifacts from Gaunt's are on display.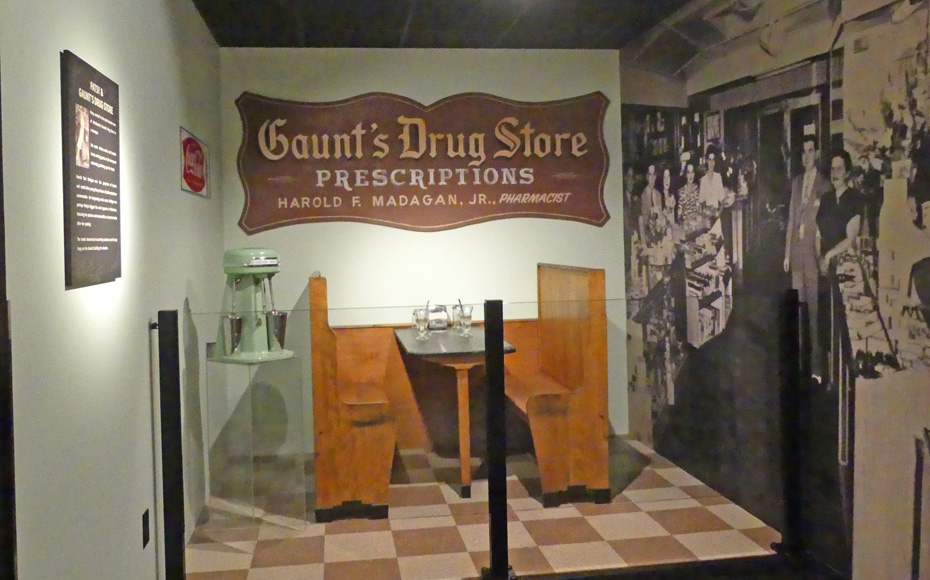 Her career is showcased here in detail. Several displays show all of her records and albums. Costumes she wore at various performances are on display. Also there are the costumes and posters of the movie made about her life, Sweet Dreams, staring Jessica Lang.

There are artifacts from her personal life. One display shows the many costume jewelry pieces Patsy loved, a old time clock radio with hands that went around not a digital, a hair dryer, her suitcase partially packed, an iron, and many of the everyday things any woman would have had in the '50s and '60s.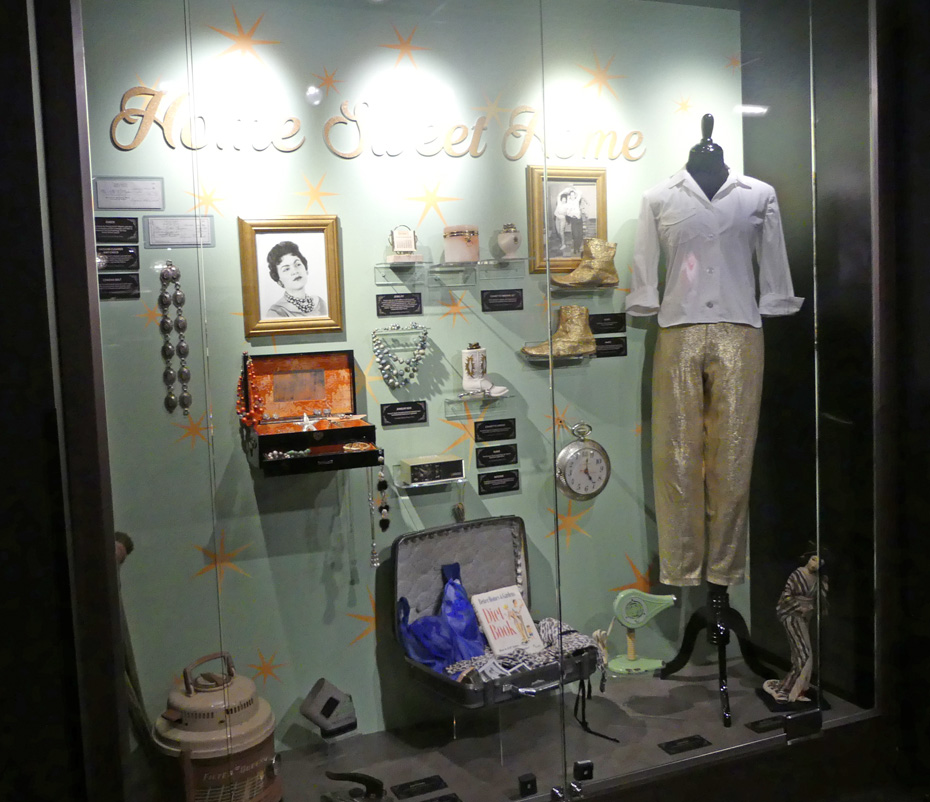 When she began making money with her records, she bought her dream home in Goodlettsville, Tennessee. She and Charley Dick only lived there for less than a year before Patsy's death. The rec room and dining room are recreated at the Patsy Cline Museum.

Patsy Cline was someone who never lost appreciation for her fans. She answered many of their letters telling what was happening in her life and asking about theirs. Many of the letters are quite long, several pages. Her letters are on display and there is an interactive exhibit where you can read them all completely.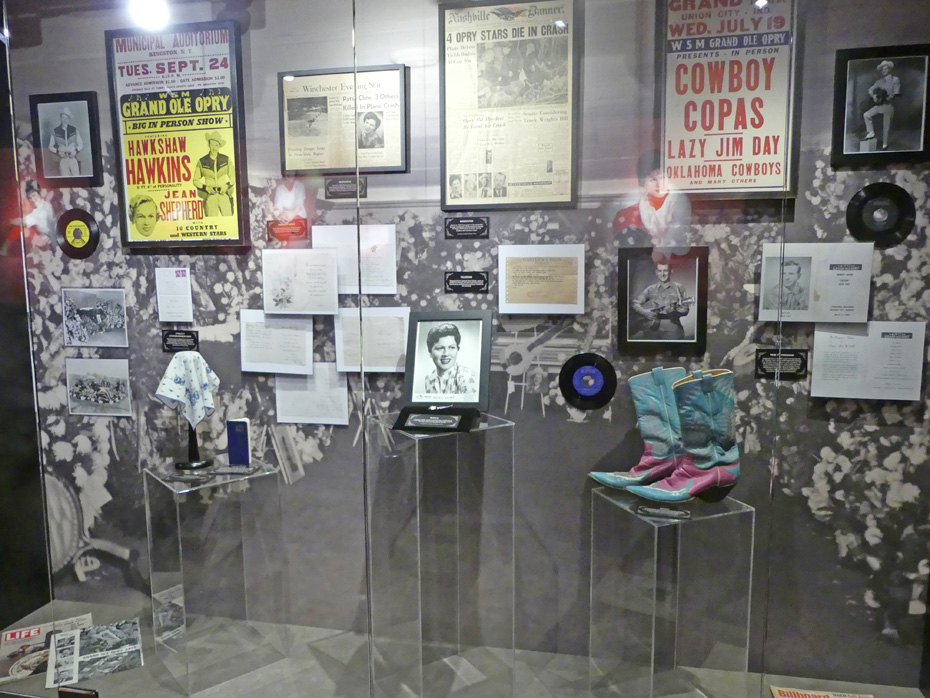 The most poignant display is of the plane crash that took the lives of Patsy Cline, Cowboy Copas, Hawkshaw Harkins and Randy Hughes, her manager who was piloting the plane on March 5th, 1963. Some of the items are her broken Elgin watch, telegrams and letters of condolence, newspaper headline stories of the crash. One item struck home about the personal toll of the tragedy, Patsy's mother's handkerchief she had at the funeral.
When you leave this museum, you will feel like you know the real Patsy Cline personally.

For more info: https://www.patsymuseum.com/
We'd love your comments!
Connect with us on:
| | |
| --- | --- |
| | |
American Roads and
Global Highways has so many great articles you
may want to search it for your favorite places
or new exciting destinations.