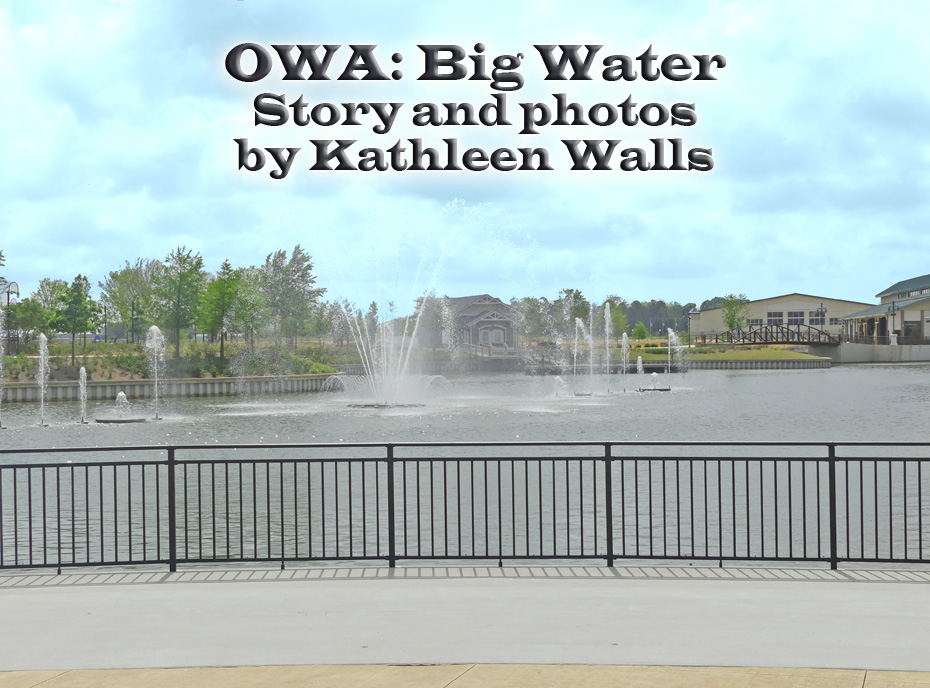 Published 5-29-2019

I love to visit new places and watch them grow over the years. OWA in Foley, Alabama is just such a place. The name means big water in the Muscogee Creek language; appropriate since the destination was created and owned by the Poarch Band of Creek Indians. It's an amusement park; it's a shopping and dining location; it's an entertainment center. It's like a mini Branson. From some of the rides you can see the big waters of the Gulf of Mexico. It's only ten miles away. From almost anywhere in the destination you can see OWA's own big water, a 14 acre lake that is the centerpiece of Downtown OWA. I visited recently and see a work in progress that will reach great heights.
Actually the amusement park already reaches great heights with its Rollin' Thunder, Freedom Flyer, Crazy Mouse and Air Racer. Many of the pother rides are closer to earth but equally thrilling. All in all there are already 21 amusement park rides plus fun midway games. There's a 9,500 sq. ft. splash pad for water fun. Although the thrill rides always catch the eye, there is plenty of smaller scale stuff for the tiny ones like Leap Frog, Flying Aces and Happy Haulers. Remember that beach side park you loved as a kid whether it was Ponchatrain Beach in New Orleans or Coney Island in New Your, this will revive memories.
Downtown OWA is like a walk down memory lane of small town America. Lots of shops to browse and when you need a break, there's dining of every kind available. The shops range from Alvin's Island, a department store with a beachy flair; Parker and Company, a boutique clothing store; Fairhope Soap Company, for all your spa needs, food related shops like Pepper Palace; Spice and Tea Exchange; and more.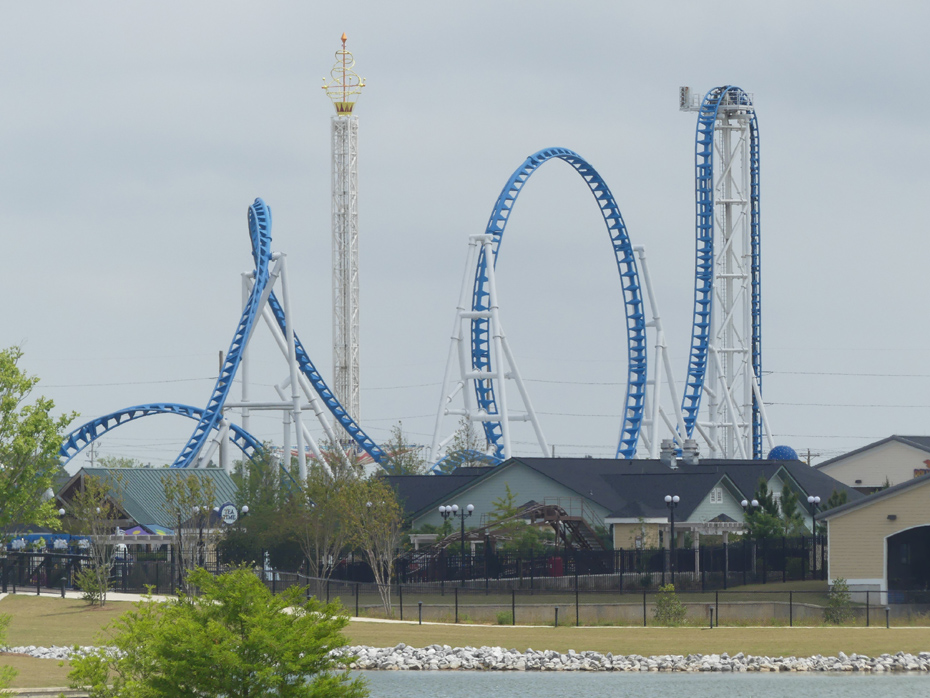 The dining ranges from Groovy Goat, a sports bar; Trattoria Pizza; Wahlburgers. For desert there's ever popular ice cream at Hershey's Ice Cream Parlor, Cinnabon, Crazy Donuts, or Auntie Annie's for pretzels. Paula Deen's is coming soon.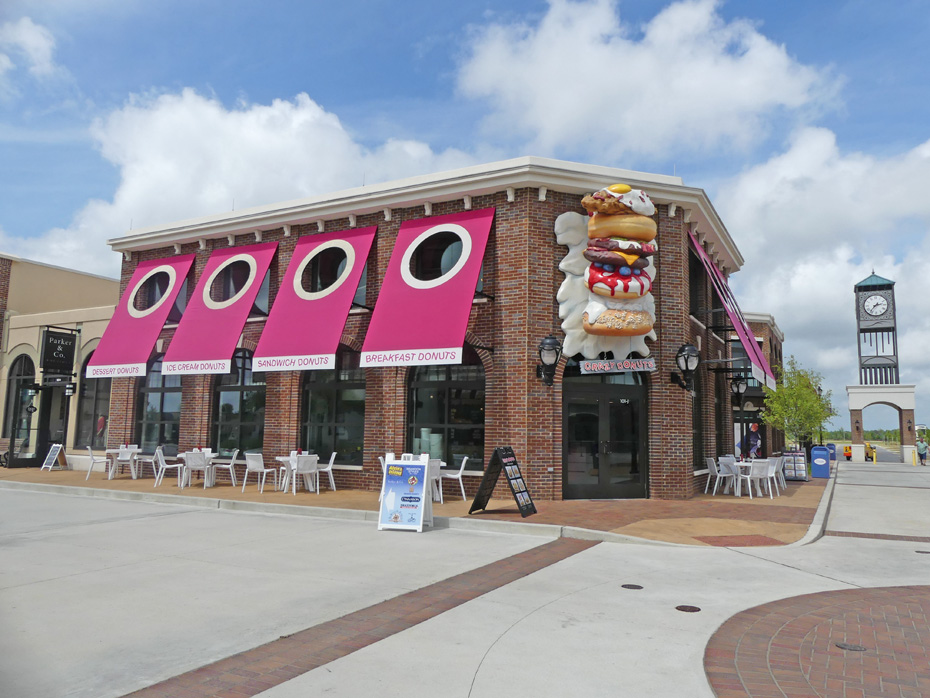 Something else is coming soon, June 7, 2019 to be exact. Do you want to see a reincarnated Elvis and Whitney Huston? You don't want to miss Legends in Concert, Las Vegas's longest-running show and voted #1 tribute show. It will also feature Bruno Mars, Reba McEntire, Rod Stewart and Garth Brooks.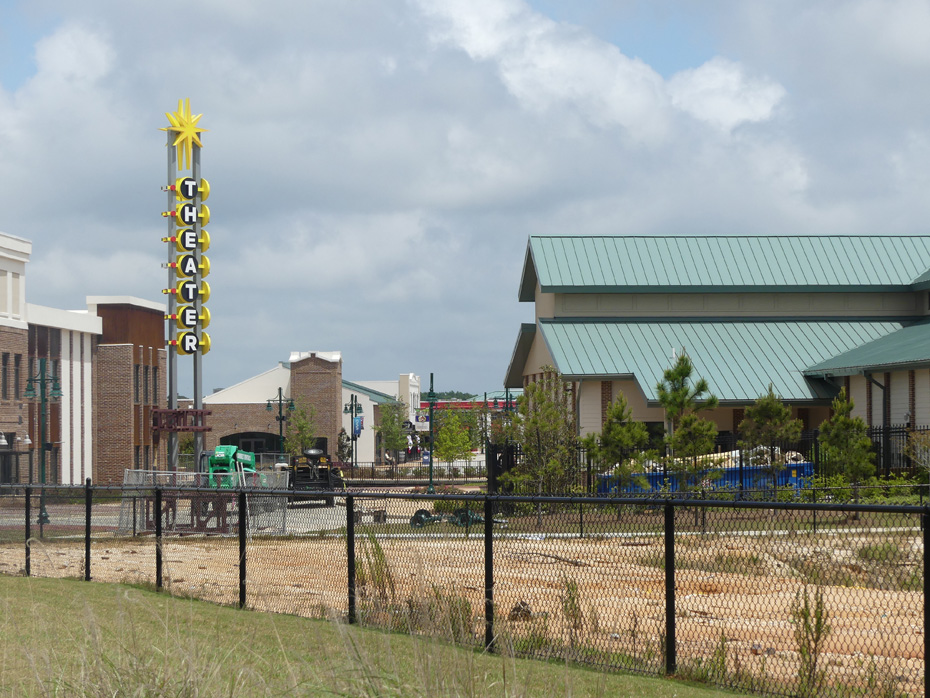 Brandon Styles Live is running all week with two different shows. Choose from magic and comedy or comedy and impressions. Either show offers an hour of family fun.
I stayed right on site at the Marriott TownePlace Suites. It really is a suite. I had a full kitchen and lots of room and a great view of the park. There's a lovely pool. The entire hotel is sparkling new and filled with refreshing paintings. It's very comfortable and walking distance to the amusement park, shopping, dining, and entertainment. You can see it all from your window or sit on the patio and watch the fun.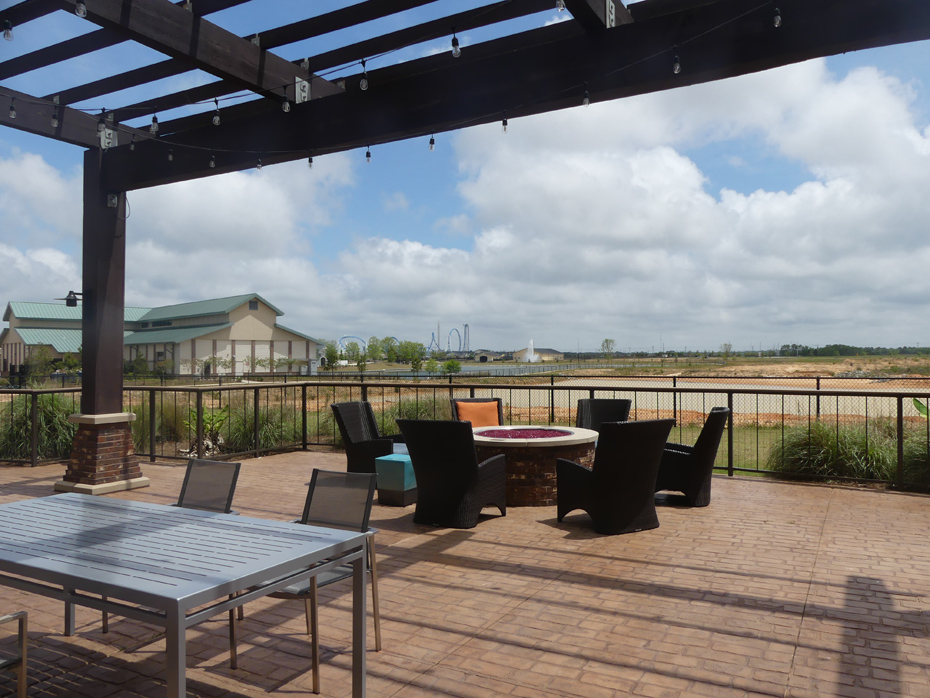 We'd love your comments!
Connect with us on:
| | |
| --- | --- |
| | |
American Roads and
Global Highways has so many great articles you
may want to search it for your favorite places
or new exciting destinations.