N
oah's Ark Animal Sanctuary
Story and photos by Kathleen Walls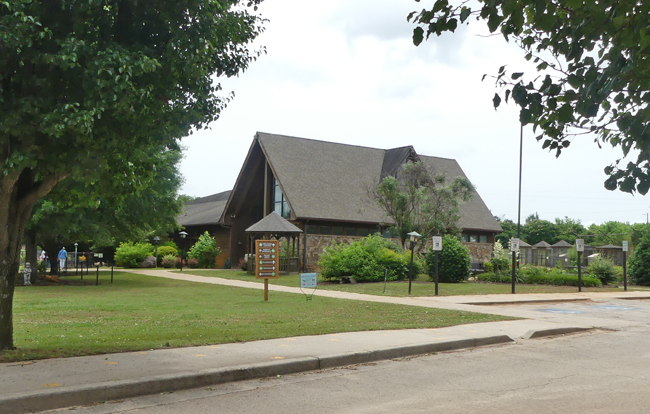 Noah's Ark is a sanctuary in Locust grove, Georgia for abused, abandoned, neglected, or surrendered animals ranging from domestic livestock to exotic animals such as tigers, monkeys, wolves, primates, and bears. Basic tours are free but you can opt for a more close up paid tour. Volunteers, Patty and Mark, took our group on a Walk on the Wild Side tour. It's 1.5-hour walking tour bringing us inside the first set of fences so we could get a closer look at some of their more than 1,500 animals.
We started in the main stone building where we got our tickets and met George and Teva, a pair of iguanas. Just outside we met a group of gopher turtles and their peacock companions. In the distance we could see herds of grazing horses, some goats, and a zebra-donkey hybrid known as a zeedonk, named Zipper, and her best friend Doug the Donkey. There are even some bison, cattle, and a beefalo. Patty told us one of the bison became romantically involved with one of the cows.
Next we crossed some grassland past their Bushy Tail Trail Table. Bushy Trail Tail Trail is an art trail in Henry County composed of small squirrel feeding tables uniquely decorated by local artists. Noah's Ark table is called You are my Sunshine and created by Cindy Ellis. She created it with wood burning methods.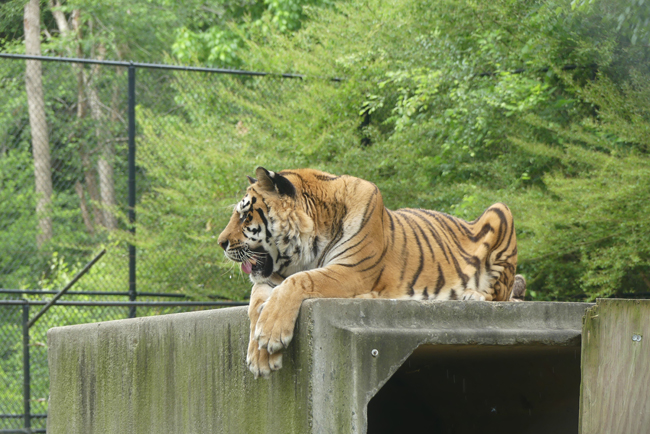 We met some fascinating big cats. Sheila and Suki are Bengal tigers who spent the first years of their life imprisoned in a truck trailer in a roadside circus. The cats had never been out of the metal trailer until they were rescued and brought here in 2009. It took hours before they would leve the truck and step on to unknown grass covered earth. Today, they have a large habitat and three dens to choose from. They usually prefer to share one.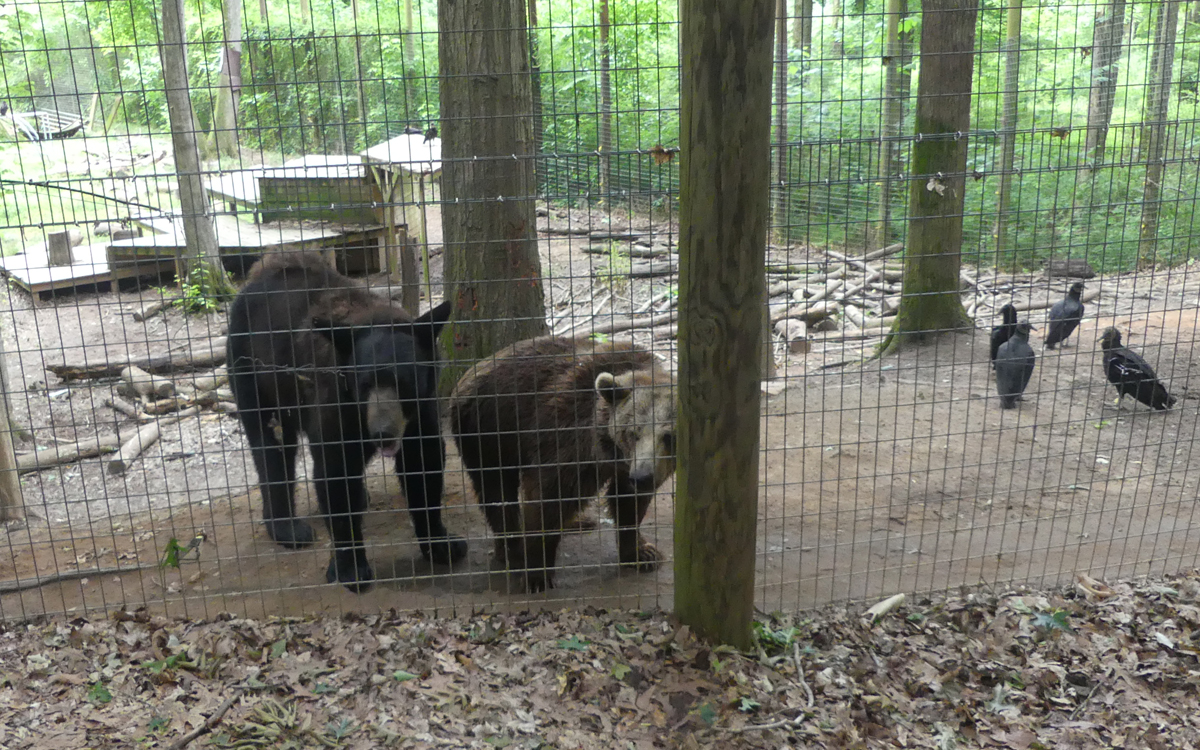 The bears we met ranged from Little Anne, a female American black bear weighing about 200 lbs to Anna Lou, an eight-year-old Grizzly bear.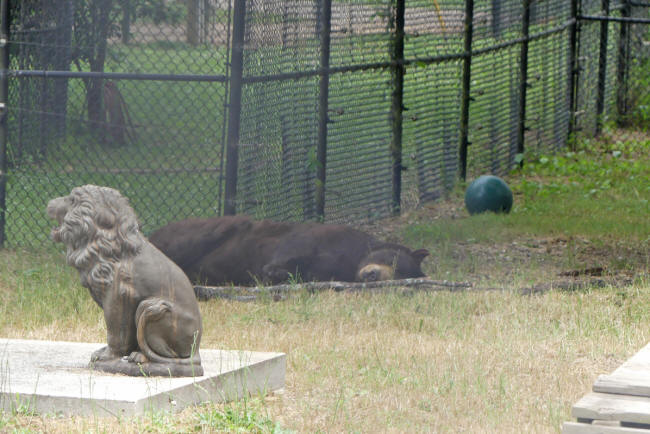 The most famous resident is Baloo the bear, the last living member of the regionally famous BLT (Bear, Lion & Tiger) family. The trio came to Noah's Ark in 2001, after they were confiscated at a drug dealer's home in Atlanta after a raid. Leo, the African lion, and Shere Khan, a Bengal tiger, passed away after some happy years here. They are buried at their habitat.
Baloo was sleeping near Leo's grave.
There is a large group of primates. Calvin is a white-faced capuchin male who was rescued after his former owner brutal beat him and pulled all his teeth with no anesthesia. Costello and his best friend, Rusty, are rhesus macaque monkeys that came from a biomedical lab that used them for brain surgery research.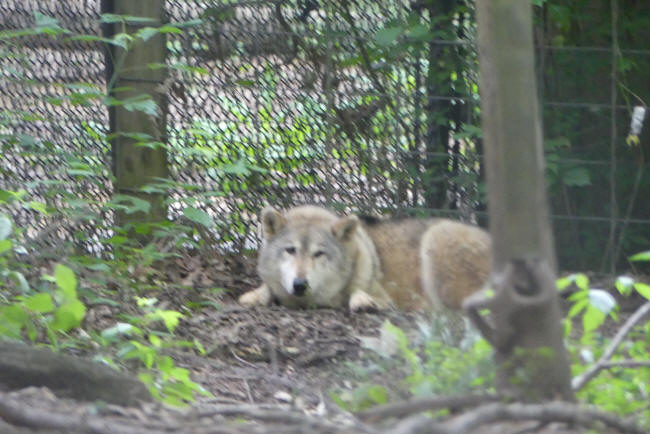 There are many more animals at Noah' s Ark. Each has a sad story with a happier turn after they came to live at Noah's Ark where they will receive the best love and care.