Published 12-2-2019


The Beaumont, Port Arthur Metropolitan area in Texas is called the Golden Triangle in reference to the wealth that flowed in after the oil gusher at Spindletop in 1901. It includes other cities such as Orange, Nederland, Groves, Port Neches, Vidor, and Lumberton, and some smaller places within the area. It could also be called "Golden" in regard to the number of gold records local musicians have earned. Music fans, if you need a reason to visit Beaumont and Port Arthur, here it is.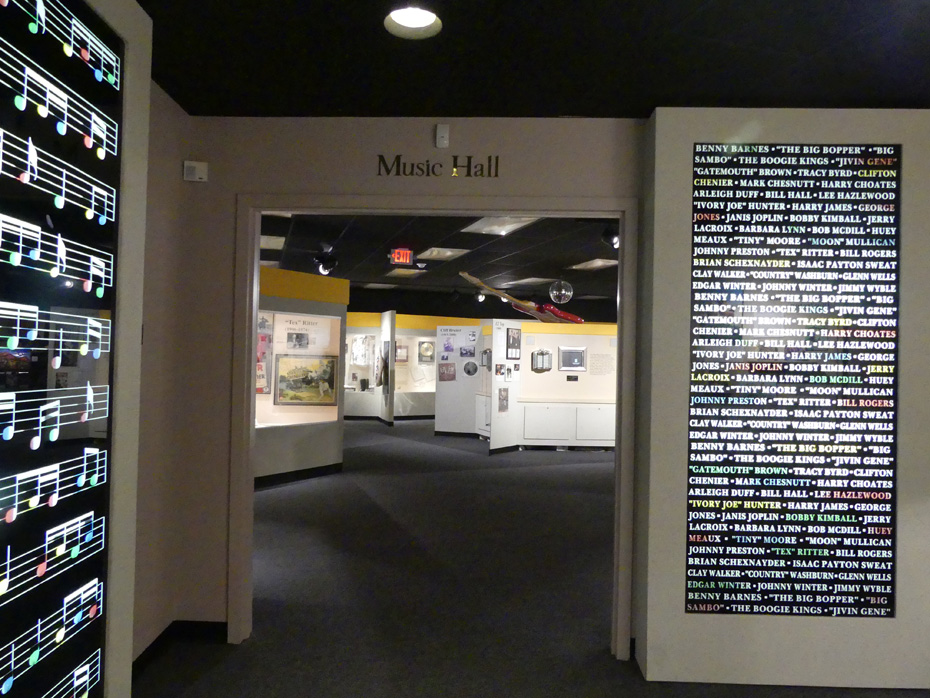 The Museum of the Gulf Coast in Port Arthur has an extensive exhibit dedicated to musicians of the Gulf Coast. So many of the ones represented there are from this area of Texas.
Port Arthur's best known Rock star was Janis Joplin. She was born there in Jan. 19, 1943. Janis Joplin has been called "The Queen of Rock" and "The Queen of Psychedelic Soul." She joined Big Brother and the Holding Company. Big Brother's second album, "Cheap Thrills" included the hits "Piece of My Heart" and "Summertime" ranked No. 1 on the Billboard 200 and sold over a million copies in the first month. It was certified gold on October 15, 1968. Joplin split with Big Brother and formed the Kozmic Blues Band with whom she performance at Woodstock in 1969. She later created the Full Tilt Boogie Band in 1970. On October 4, 1970, Joplin died from a heroin overdose. Three days earlier, she had recorded her last song, "Mercedes Benz."
A replica of Joplin's psychedelic 1965 Porsche 356 Cabriolet can be seen at the Museum of the Gulf Coast. (header photo) Joplin was inducted into the Rock and Roll Hall of Fame in 1995, and awarded a Grammy Lifetime Achievement Award in 2005. She also has a star on the Hollywood Walk of Fame.
Visitors to the museum can view "Southern Discomfort," a documentary about the life of Janice Joplin, in the Museum's Lloyd Hayes Theater. The museum suggests that visitors schedule film screenings in advance by calling 409-982-7000.
Another local musician the museum is very proud of is George Jones. He was born Sept. 12, 1931 in Saratoga, Texas. His father recognized Jones musical talent and bought him his first guitar at nine years old. In 1942 the Jones family moved to a government-subsidized housing project in Beaumont. He began playing and singing on the streets of Beaumont soon after. He began his musical career as a disc jockey at KRTM in Beaumont.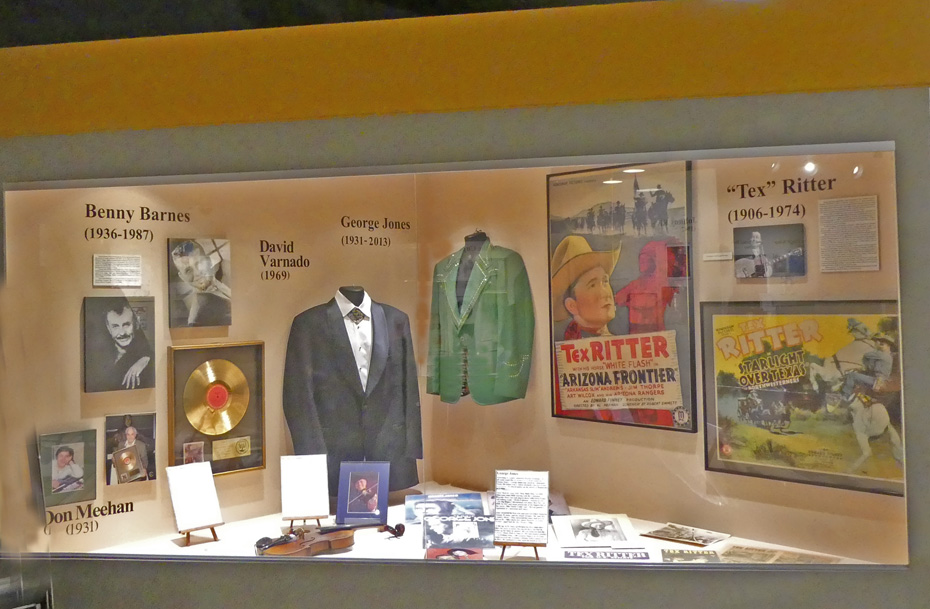 Jones' first hit was "Why Baby Why" in 1955. Playing the Louisiana Hayride, Jones met and played with Elvis Presley and Johnny Cash. "White Lightnin," written by J.P. "The Big Bopper" Richardson, another Southeast Texas musician, was Jones' first No. 1 in 1959. When he married fellow musician Tammy Wynette they became known as "Mr. and Mrs. Country Music." Jones's drinking and drug abuse created problems. He missed shows to the point he earned the nickname "No Show Jones." But his talent was unmistakable. He earned a Grammy in 1980 for "He Stopped Loving Her Today" which was also named Single of the Year and Song of the Year and was his first gold record, despite the fact that he hated the song. "The Race is on" also reach gold record status. Jones was inducted into the Country Music Hall of Fame in 1992. Rolling Stone named him number 43 in their 100 Greatest Singers of All Time, and in 2012, Jones received the Grammy Lifetime Achievement award. He continued to tour until his death in 2013.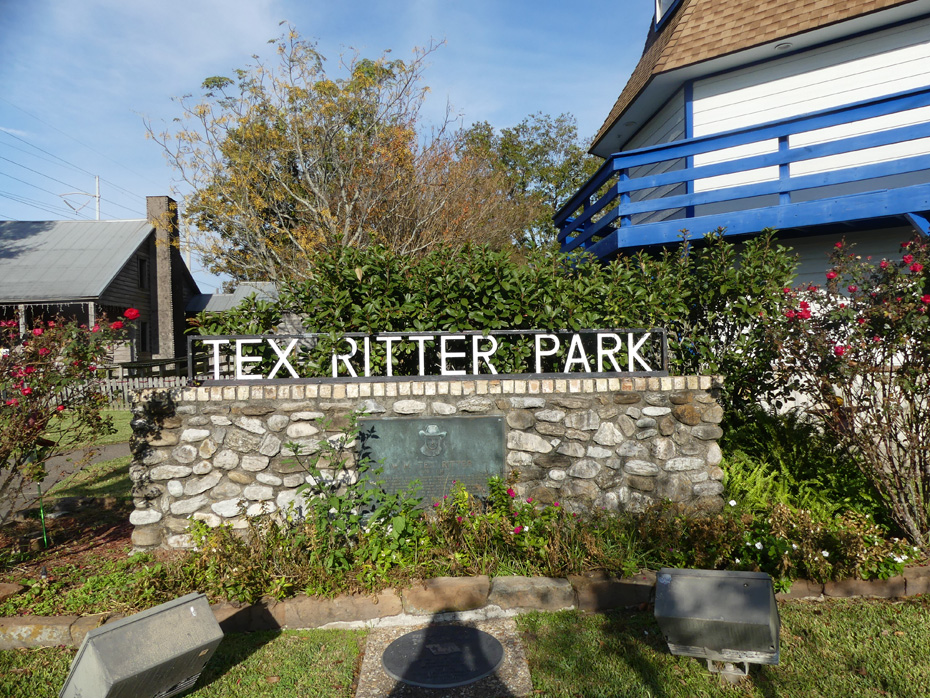 Maurice Woodward Ritter, known in the Country Music and movie world as "Tex" was born in Panola County, Texas. Ritter moved to Nederland, Texas as a child. He recorded the movie title-track song "High Noon (Do Not Forsake Me)" which received an Oscar for Best Song at the first televised Academy Awards ceremony in 1953. He was named to Country Music Hall of Fame in 1964 and has a star on the Hollywood Walk of Fame. Ritter was honored posthumously with a Golden Boot Award for his work in Western films in 1986.
Of course the museum offers much more than music. It takes you from prehistoric times to present day on the Gulf Coast.
If the Museum of the Gulf doesn't satisfy your curiosity about Ritter, visit the Tex Ritter Park in Nederland for more about Tex Ritter. The park is home to two museums; La Maison Des Acadienne and Dutch Windmill Museum.
The Dutch Windmill Museum has Tex Ritter exhibits as well as a look at the Dutch emigrants who settled Port Arthur and became rice planters and lumbermen. The Dutch Windmill Museum traces the history of Port Arthur from its founding by Arthur Stillwell to present day.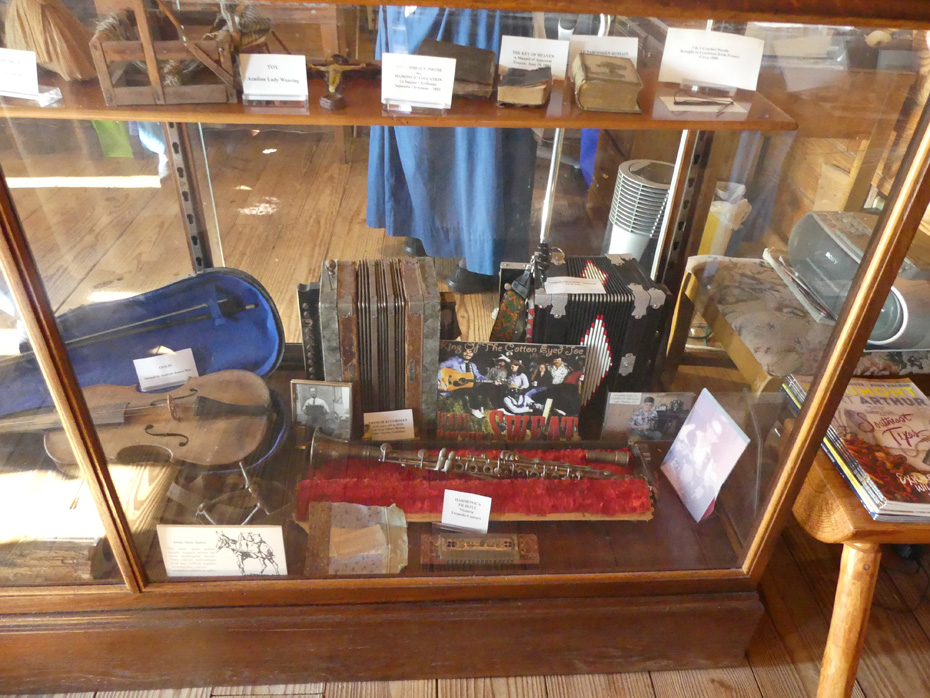 La Maison Des Acadienne is a in-depth look at Cajun life in Port Arthur and well worth a visit. There is a touch of music history there in the exhibit of Cajun instruments so important in the life of Cajuns. One picture in the exhibit is about Isaac Paton Sweat.
Isaac Payton Sweat, singer and instrumentalist, was born in Port Arthur, Texas, on July 19, 1945. He played a bit of psychedelic rock and was a musician in Johnny Winters band before returning to country music mostly with a Cajun flair. His hit version of "Cotton Eyed Joe," earned him the nickname of "Mr. Cotton-Eyed Joe." His recordings included Cajun standards like "Matilda" and "Jole Blon." He was found shot dead on June 23, 1990 in his garage in Richmond, Texas. The killer had never been found. He is included in the Museum's Music Hall.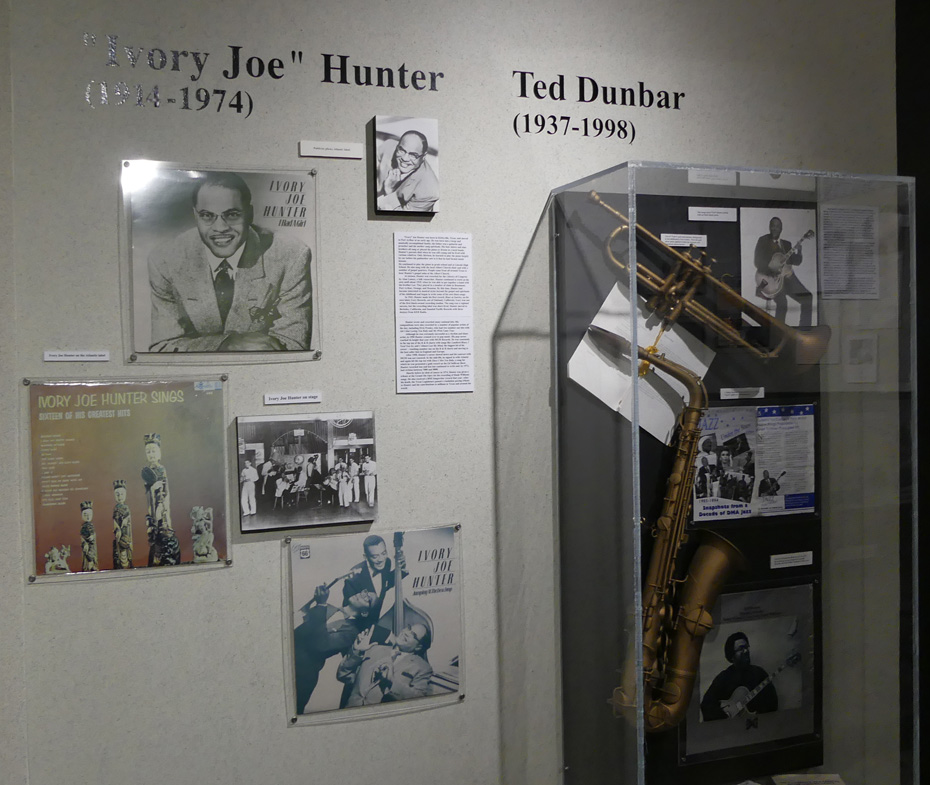 One face from early Rock and Roll days in the Museum Music Hall is Ivory Joe Hunter. Ivory Joe Hunter had a radio show in Beaumont on KFDM the early 1940s. His biggest hit was "Since I Met You Baby" in 1956. As his Rock career waned in the late 60s, he switched to Country and made frequent appearances on the Gran Ole Opry. He was one of the few musicians to play both the Monterey Jazz Festival and the Grand Ole Opry.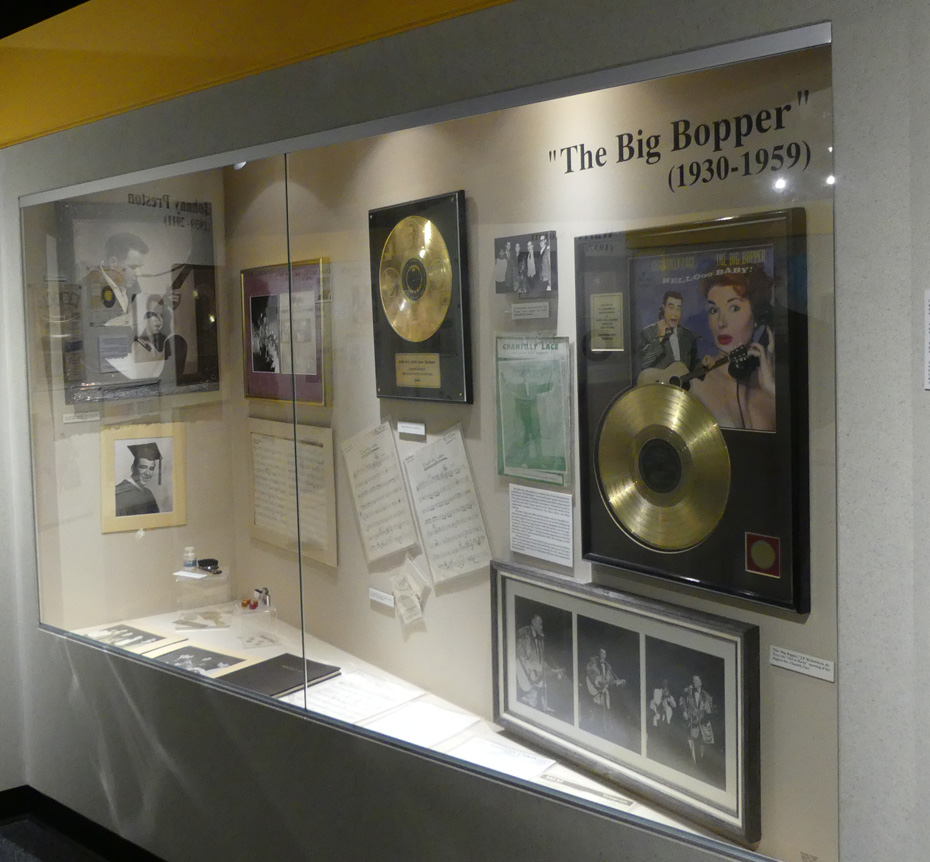 Music fans might not recognize the name of another Southeast Texas native, J.P. Richardson, represented in the Museum's Hall of fame, but everyone over a certain age remembers The Big Bopper.
He worked at KTRM in Beaumont, TX, and at one time set a record for continuous broadcasting, lasting for over 122 hours from Beaumont's Jefferson Theater. He developed "The Big Bopper" as a radio character and wrote and recorded several songs including his number one hit "Chantilly Lace." He also wrote many other songs for southeast Texas musicians including George Jones' "White Lightning" and Johnny Preston's hit song "Running Bear." He and George Jones did the song's background vocals.
When Buddy Holly, Ritchie Valens, and Richardson were killed in a plane crash on the morning of February 3, Richardson had not yet picked up his gold record award for "Chantilly Lace." Later singer/songwriter, Don McLean, wrote and recorded "American Pie" (The Day the Music Died) about the deaths of these three of America's musical icons. There is a sculpture commemorating the trio's death near the stairs in the musuem.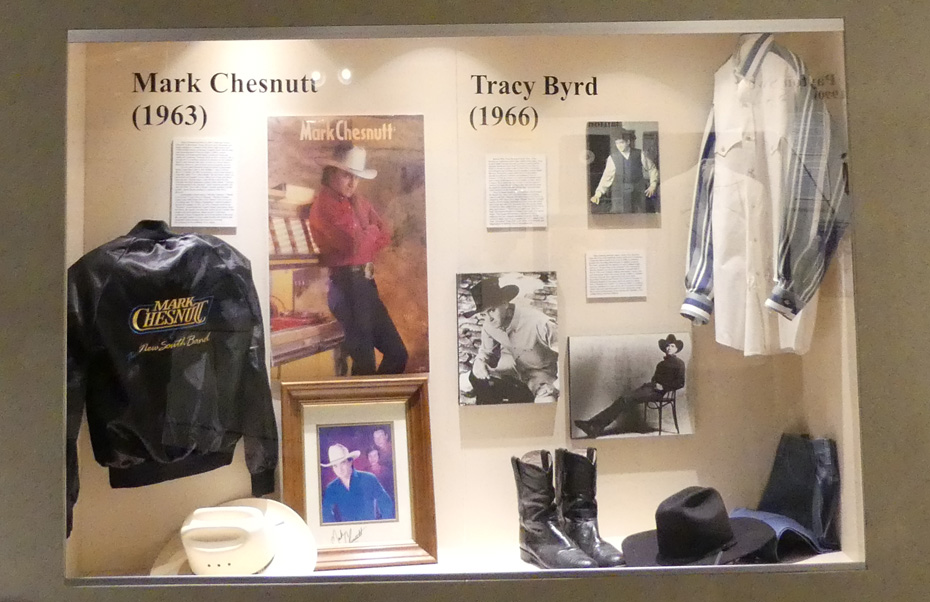 The area continues to produce musicians who have made and continue to make a mark in the world of music. Folks like Clay Walker born in 1969 in Beaumont , whose first album contained three #1 singles, "What's It to You," "Live Until I Die," and "Dreaming with My Eyes Open" and went beyond gold to platinum.
Mark Chesnutt is also from Beaumont; his "Too Cold at Home" reached number 2 on the country music charts. Since then he released ten Number One singles and has three platinum album awards.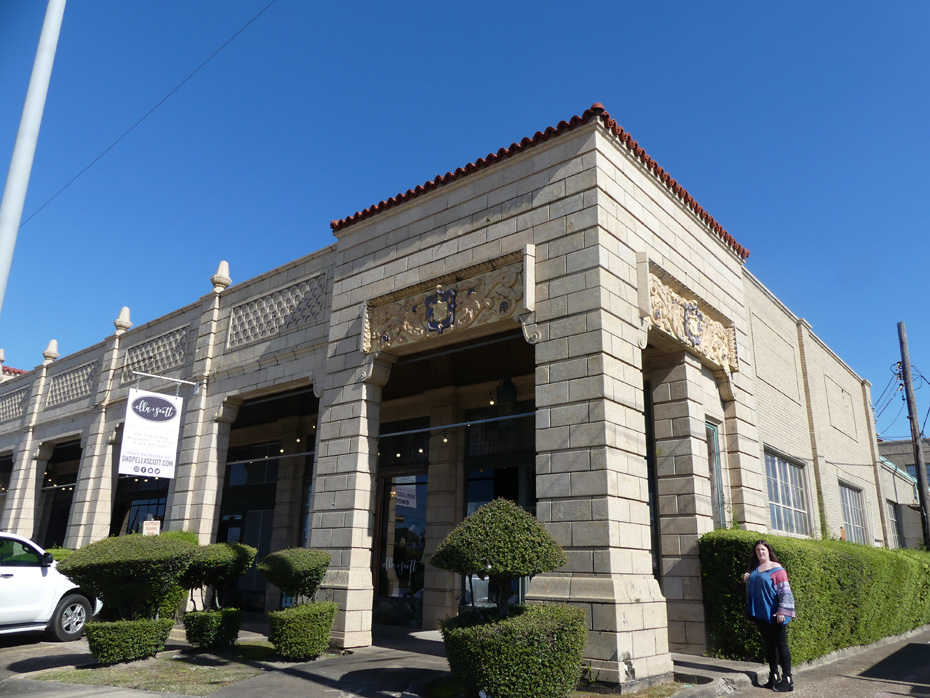 Aside from learning the history at the Museum of the Gulf Coast, you can experience the musical vibe of the area many other places. Beaumont's First Thursdays on Calder takes places in downtown Beaumont on the first Thursday of every month. They offer free live music along with shopping and dining discounts along Calder Street from 5 to 9p.m.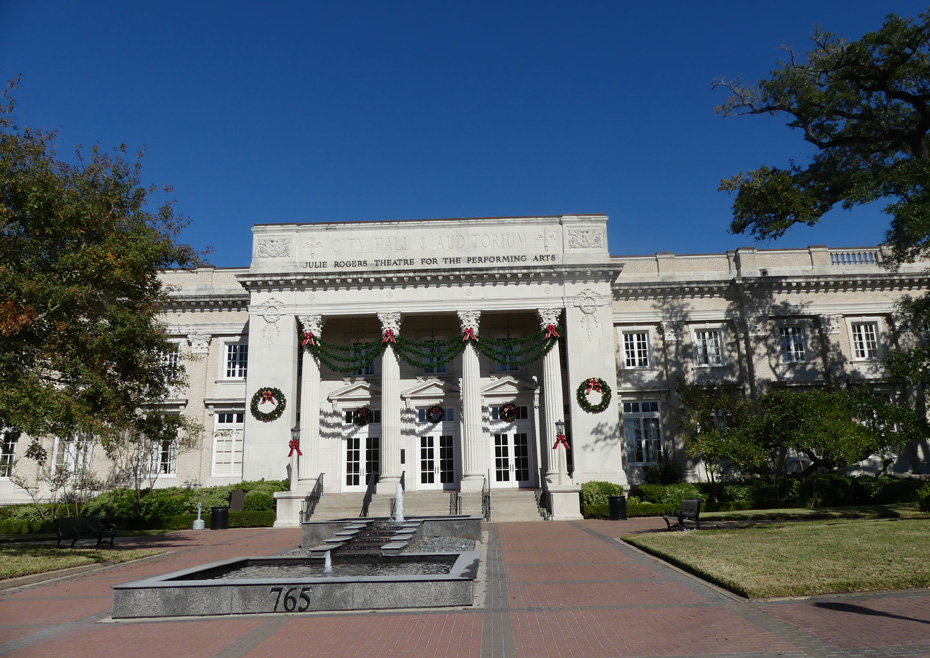 The Julie Rogers Theater, once Beaumont's City Hall and Auditorium, was built in 1928 and later converted to a theater. It offers many concerts.
The Jefferson Theater, built in 1927, is in Downtown Beaumont on the block known as George Jones Place. Many local stars have played there including Mark Chesnutt who did a tribute to George Jones in 2013.
Many local venues are hosting what may be the next up-and-coming star in various genera. These two offer fantastic food as well.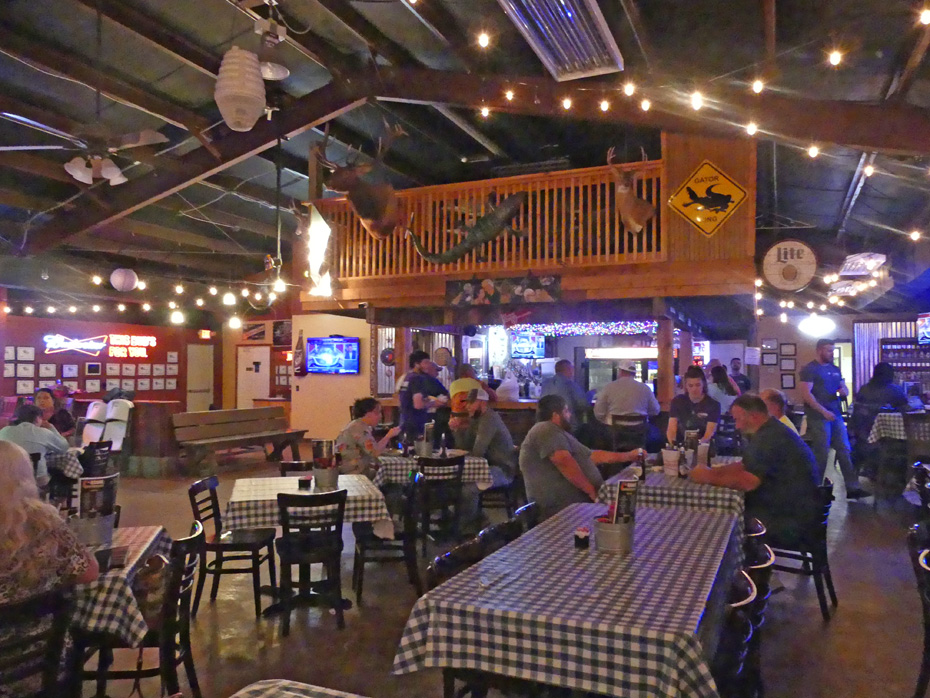 Rodair Roadhouse has live music every Thursday, Friday and Saturday. The food has a Cajun flair. You can get boiled crawfish on Mondays from 4-9 p.m. Whatever else you try, the fried green tomatoes with chili lime tartar is a winner. Literally. Rodair won best restaurant for those delicious crunchy fried green tomatoes. I sampled them and totally agree.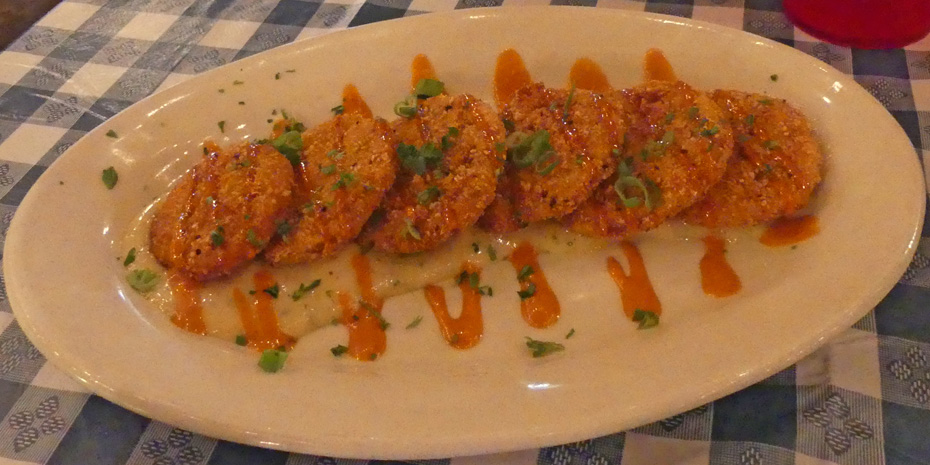 My entrée choice was shrimp which were great but I heard the chicken and sausage gumbo and the boudin balls are also delicious. For an appetizer, try Jumbo Shrimp with jalapeno, Monterey jack & wrapped with bacon. It's a fantastic combination.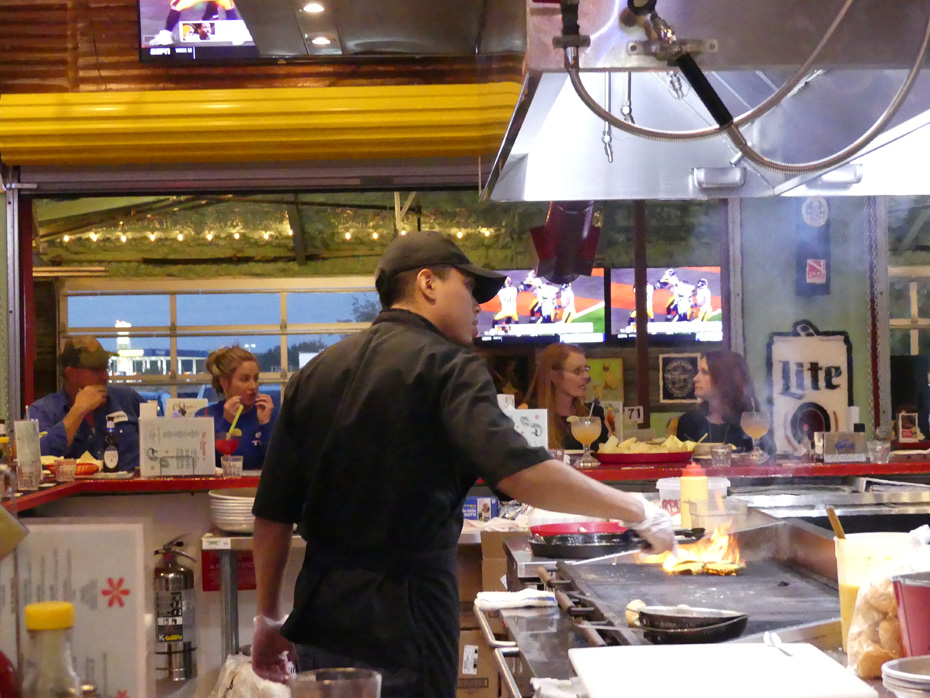 Tia Juanita's Fish Camp is a shrine to music past and present. The walls are filled with posters and large photos of musicians ranging from Hank Williams to Janice Joplin. There's Willie and Elvis and even a huge picture of the Beetles "Abby Road" cover. It's no surprise they have weekly live music acts.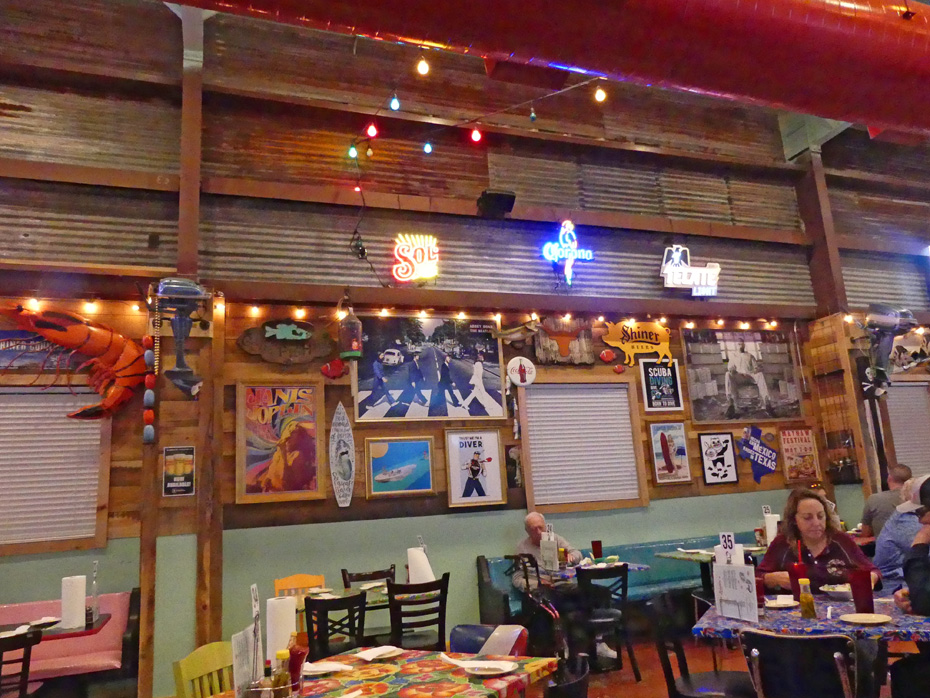 The food is wonderful and unusual. It's a fusion of Cajun and Mexican. We had the fried Alligator Bites, lightly breaded and served with a spicy dipping sauce, and Stuffed Mushrooms, filled with tasty crabmeat stuffing and topped with a shrimp sauce, for appetizers and shared Oysters Juanita, grilled oysters topped with bacon and jalapeno. Tasty and filling.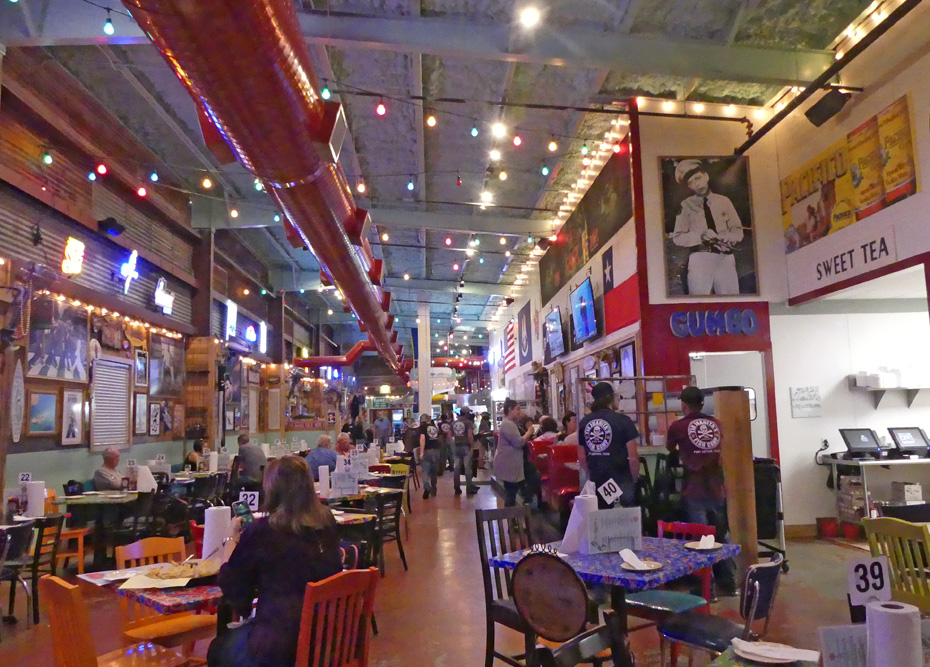 The sound of music is all over Southeast Texas.
For more info:
https://visitportarthurtx.com/
We"d love your comments!