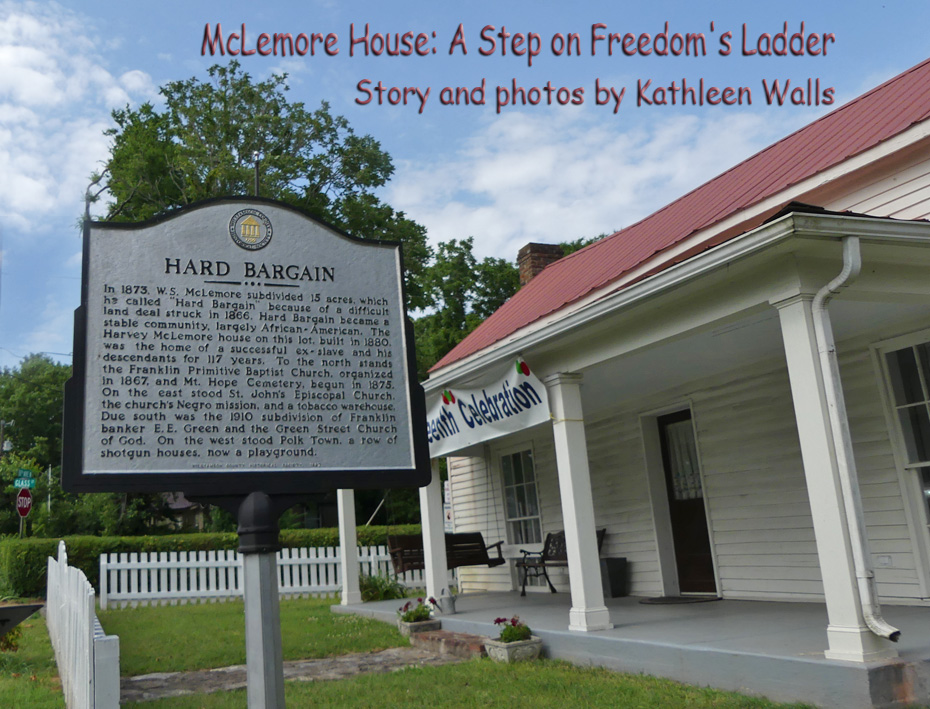 Published 4-24-2019

Franklin, Tennessee has a lot of stories to tell. Alma McLemore sat with me on the porch swing of McLemore House and told me some of that story. Alma's Porch Talks are famous around Franklin for telling about the town's African American history.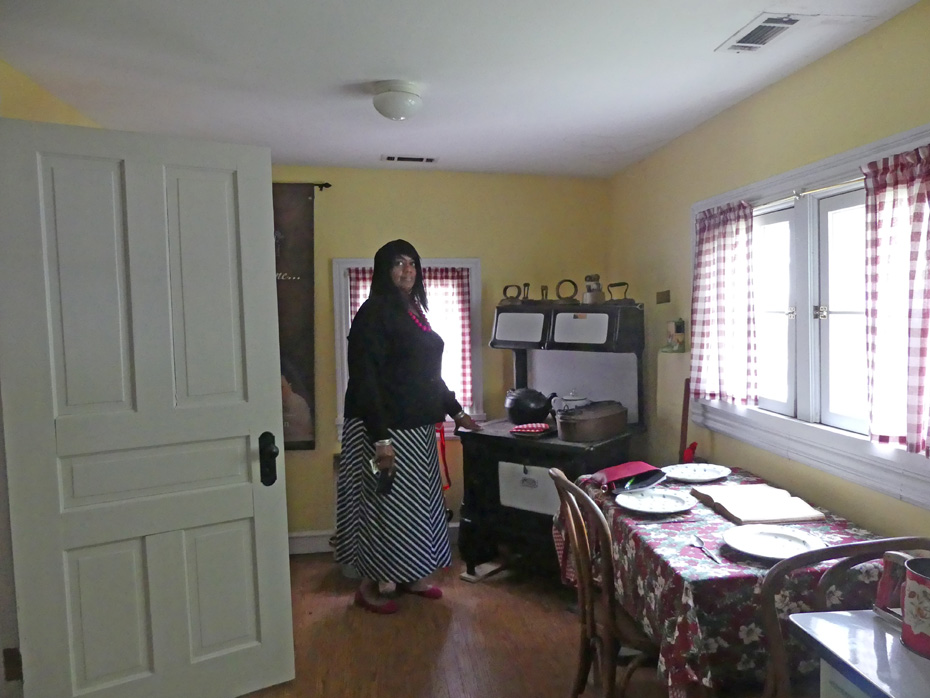 McLemore House has quite a story to tell. Alma told me how the house came to be such an impoortant part of Franklin's Black history. "Harvey McLemore was a former slave. W. S. McLemore was his owner. He owned this property and subdivided it into lots. It was named "Hard Bargain" because of what he had to do to subdivide it to sell. Ok, think about this; Harvey was W. S. former slave but they were friends. It was like W. S. said 'I can't own you but I sure can help you.' He sold Harvey four lots."
Harvey built his home on one lot and became a successful farmer and business man. The McLemore family remained in the home until 1997. The African American Heritage Society, with assistance of the Heritage Foundation, was able to purchase the home and open it as museum telling the story of the former slaves' path to freedom. It is the oldest Black owned home in Tennessee. The sad thing is that this and other former African American neighborhoods are become gentrified. People are buying the small old homes and tearing them down to replace with McMansions. History is being destroyed but the McLemore house remains a small oasis of that almost lost heritage.
Wish I could be there for its Juneteeth Celebration on Saturday, June 15, 2019 from 11 am to 3 pm. Juneteenth is a celebration of moving from slavery to freedom that began in Galveston, Texas on June 19, 1865 when the Union General Gordon Granger read aloud Order Number 3 telling the slaves they are now free.
McLemore house will have barbeque, fish, hot dogs and more from Mo-Better BBQ and Fish. Lunch is free for kids: adults can buy their lunches. The yard will be filled with guests relaxing in their lawn chairs and enjoying the free entertainment. The museum will be open to retell Harvey McLemore and all of Franklin's Black families' story as they moved from slavery to freedom. One of those stories happened right here. Once the section across the street from McLemore house was filled with small shotgun houses. Today there is Johnson School in the background. Once a school for "colored" children, today it is one of Franklin's highest rated schools. The principal, Tosha Baugh, is an African American and Harvey's great great great granddaughter. Recognizing how lives are entwined, descendants of Carter House's enslaved people are invited to the Juneteenth celebration. One of those descendants who will attend is Carol Lane's, great grandfather, Oscar Carter Jr., was just an infant during the battle. He was brought down to the Carter House basement in a bassinette with the family and remaining slaves as the cannons roared overhead.
As Alma said, "Harvey would be proud, today."
For my story on other historic homes in Franklin: https://worldfootprints.com/franklin-tennessees-historic-trilogy/
For more info:
http://www.mclemorehouse.com/events
Here's a video Franklin has about the McLemore House:
https://www.youtube.com/watch?v=tCuBlo2nbHg&list=PLSb6l_-kbmv_tCPGMYOKCFxpx_J6EkTXg&index=14
For the entire Historical You Tube series on Franklin go here:
https://www.youtube.com/watch?v=wtnFePvkWj0&list=PLSb6l_-kbmv_tCPGMYOKCFxpx_J6EkTXg&index=1
We'd love your comments!