Published 1-20-2019

Jacksonville's skyline is changed forever. The old city hall imploded this morning. No, it wasn't terrorists. It was done to make way for new improvements coming to Jacksonville. Here's a link to the actual implosion from one of our local stations. https://www.news4jax.com/news/implosion/jacksonville-skyline-to-change-forever-sunday-morning
When it was built in 1960, in a style called Mid-centruy modern, Jacksonville's City Hall was considered the ultimate structure. It was designed by a well-known architecture firm, Reynolds, Smith & Hills. The old building has seen many changes in Jacksonville during its tenure as city hall. It witnessed consolidation of the former city of Jacksonville and all of Duval County made Jacksonville the largest city area wise in the entire world at that time. You can see the old city hall to the far left behind the bridge in the photo above.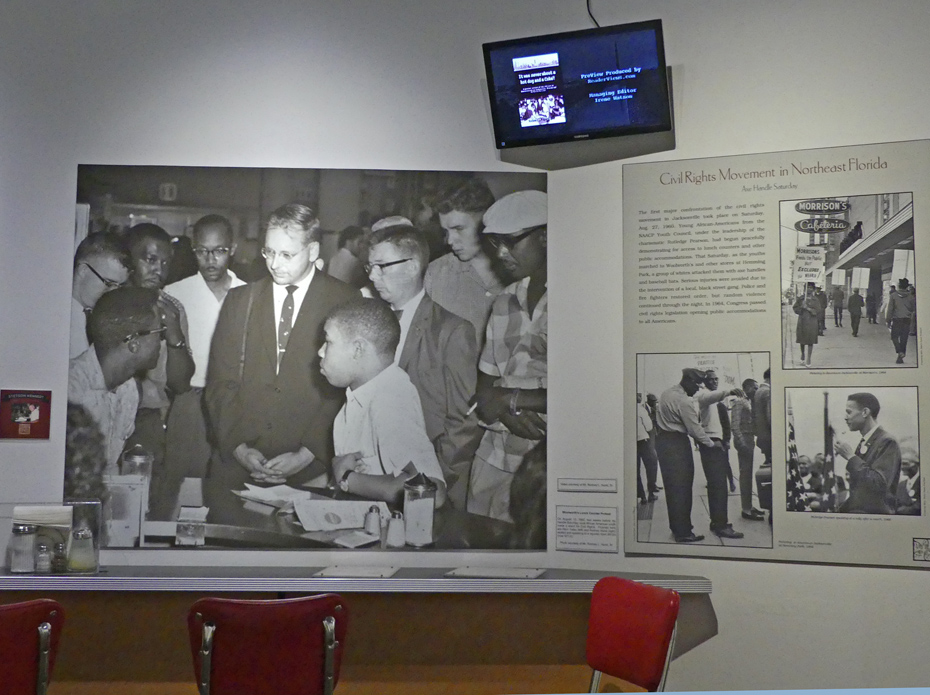 Civil rights were hard fought here. When the building went up, supposedly representing opportunities for all, African Americans were not allowed those opportunities. Adonnica Toler, museum adminstrator for the Ritz Theater and Museum, told channel four news, "The racial climate was very intense here in Jacksonville. That is the year of the Ax Handle riot and the activities leading up to that. In August, that whole year, there were various protests by the NAACP. Youth Council, led by Rodney Hurst and other leaders and Alton Yates, and you have Mr. Rutledge Pearson, their fearless leader of the NAACP here in Jacksonville, Florida, as they are moving forward trying to change the social climate in public," Toler said. "The local papers did not cover this incident or the Ax Handle incident. They did not cover it at all, even though it was covered in the North."
The East Bay Street building had been vacant since 2015. Because of asbestos and other dangerous materials used in its construction in 1960 a lot of pre planning and removal had to occur before the actual implosion.
The new city hall is now located across from Hemming Plaza. It is planning on a bold new future for Jacksonville.
We'd love your comments!strong>
Connect with us on:
| | |
| --- | --- |
| | |
American Roads and
Global Highways has so many great articles you
may want to search it for your favorite places
or new exciting destinations.

Public Disclosure-- Please Read
The FTC has a law requiring web sites to let their readers know if any of the stories are "sponsored" or compensated. We also are to let readers know if any of our links are ads. Most are not. They are just a way to direct you  to more information about the article where the link is placed. We also have several ads on our pages.  They are clearly marked as ads. I think readers are smart enough to know an ad when they see one but to obey the letter of the law, I am putting this statement here to make sure everyone understands. American Roads and Global Highways may contain affiliate links or ads. Further, as their bios show, most of the feature writers are professional travel writers. As such we are frequently invited on press trips, also called fam trips. On these trips most of our lodging, dining, admissions fees and often plane fare are covered by the city or firm hosting the trip. It is an opportunity to visit places we might not otherwise be able to visit. However, no one tells us what to write about those places. All opinions are 100% those of the author of that feature column.  .