Published 6-7-2019
Gwinnett County is the most diverse county in Georgia. So much so that it voted for Stacy Abrams for governor. Only 30 miles from downtown Atlanta, it brings its own eclectic mix of international culture and cuisine, arts, music and more.
Seoul food
There's a very large Korean community in Gwinnett County. The first influx of Korean immigrants arrived in 1996. The popularity of Korean cuisine has mushroomed. Restaurants are authentic, as you can see by the number of Korean patrons. The Korean employees of the Kia Automobile plant in West Point, Georgia often travel to Gwinnett County to get a taste of home.
The impressive interior of Jang Su Jang Restaurant.
Feasting on a family-sixe selection.at
Jang Su Jang Restaurant.
In the town of Duluth, when you enter Jang Su Jang Restaurant (jangsujangatlanta.com), which means The Meeting Place, you'll notice a subtle Asian vibe. The décor is impressive with high ceilings and dark wooden columns that divide the huge room into private dining spaces. The selections on the menu are extensive. Large parties mostly order the family-sized meals where the food is wheeled out on a cart, filled with bowls of soup, meat, vegetables and more. In fact, because of the quantities, each choice seems like a feast.
Among the offerings are spicy Braised King Beef Ribs that are served with rice cakes and veggies. Pork lovers recommend Jang Su Jang Bossam which is sliced braised pork belly served with assorted condiments and wraps. All meals come with a variety of vegetables and condiments. The choices are plentiful and delicious.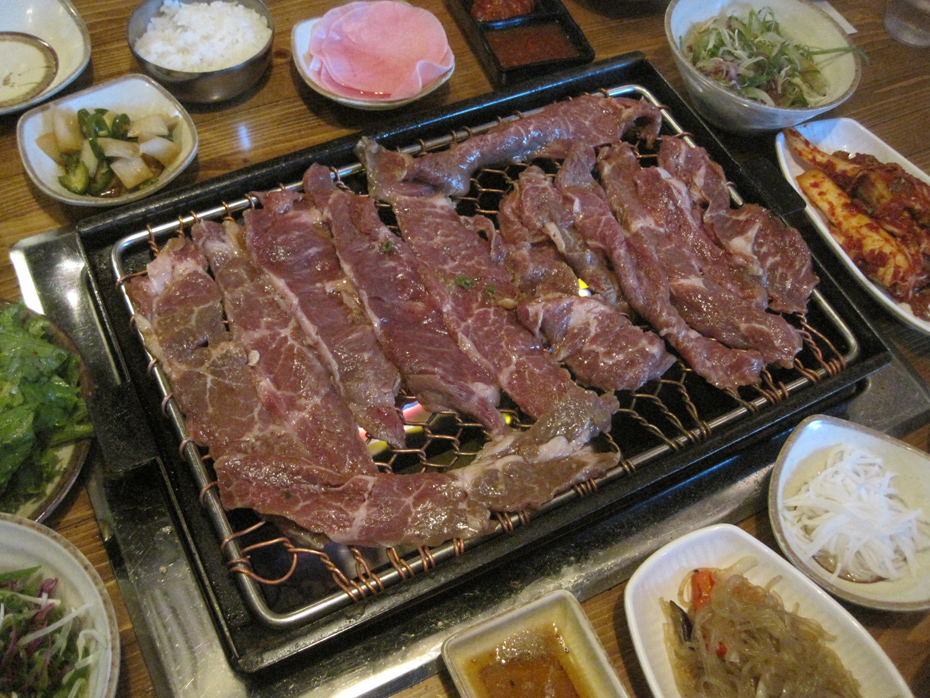 K_Factory BBQ cooks right at your table.
You will notice several eateries that specialize in the popular Korean barbeque. It's a fun and delectable Korean dining tradition, unlike American barbeque joints. Each table has a grill to cook the meat. At K-Factory BBQ, in Duluth, the servers are the chefs. They guide your selections, make recommendations, explain the methods of cooking and serving, etc. But they are at your service, and prepare everything to order at your table. No worries if you're not familiar with this unique dining experience, they're there to help you.
The menu includes chicken, spicy chicken, pork, spicy pork and beef – all boneless cuts. Sides, wraps and tea are included.
Sweet Seoul
Is there a culture that doesn't love sweet things? Tree Story Bakery and Cafe is all about satisfying your inner child's sweet tooth. The interior décor is lighthearted with touches of childish whimsy. Bright colors and murals portray a fairyland. But the baked goods are seriously created for all ages.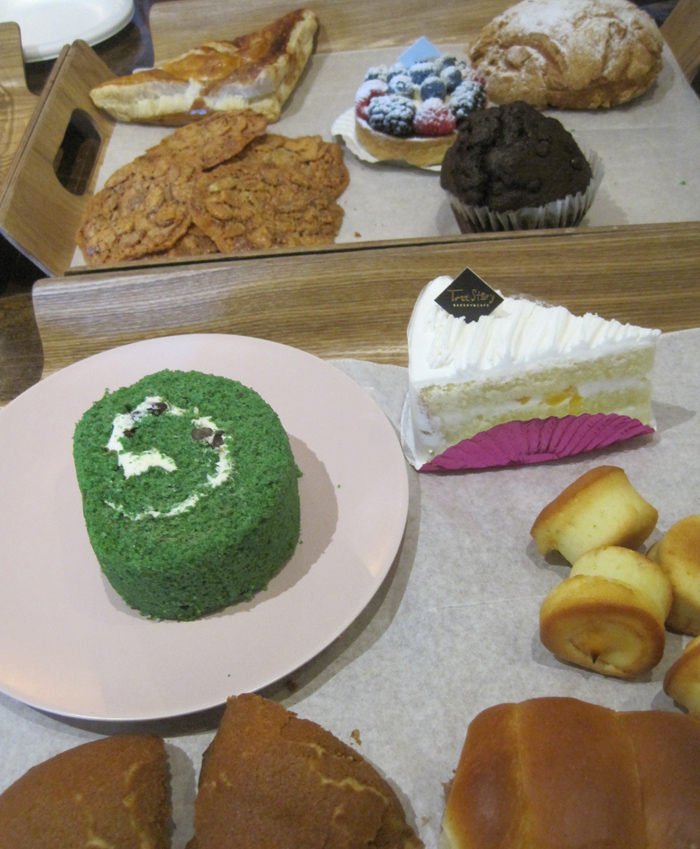 Some of the baked goodies at Tree Story Bakery.
Sit and enjoy a cup of java, tea or soft drink while you nibble on a delicious slice of cake, pie or a sweet roll. Then choose from the many display cases to carry out. The baked goods are Korean specialties, therefore you're sure to encounter some goodies that are new to you.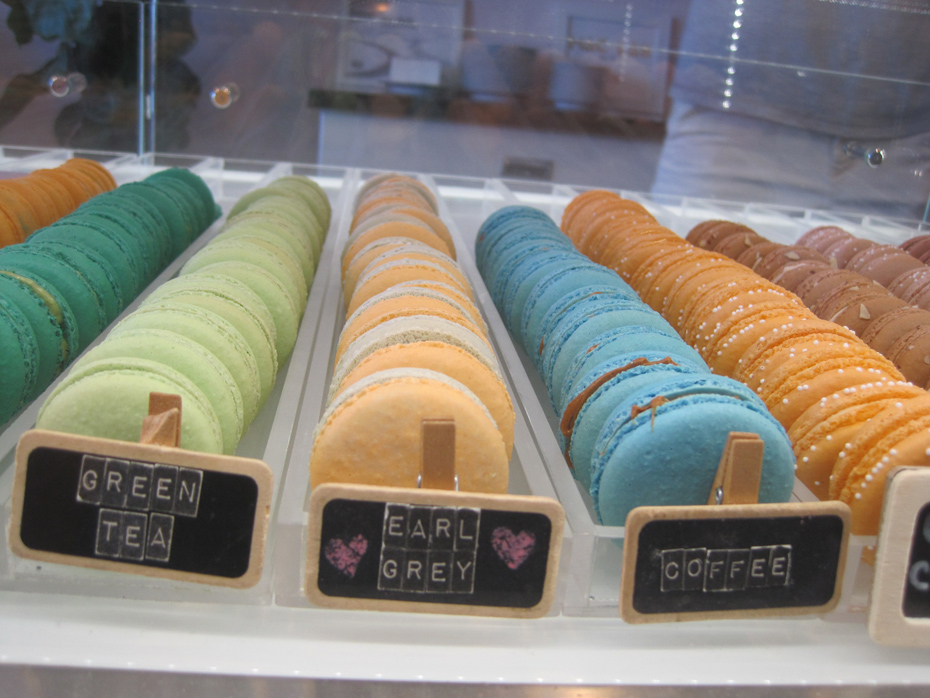 Mac Lab Bakery and Cafe makes only macaroons.
Have you ever seen a shop dedicated only to macaroons? It's a hot, or should I say cool, item on the Korean palate. That's all Mac Lab Bakery and Café (maclabbakery.com) makes. But the small shop offers a big variety of flavors in that tasty cookie. It's a popular stop in the Korean community for an afternoon break to indulge in macaroons with East Asian chai tea or specialty coffee.
Heart healthy
A Korean public bathhouse has to be experienced to be believed. It's amazing what it offers. Jeju Sauna (jejusauna.com) in Duluth provides a large variety of services. Of course, it offers the traditional heated mineral bath, separated for each sex. (Special bathing suits are provided for the bathers) If you have a heart healthy physical routine, there are exercise rooms. Jesu Sauna veers off the ordinary after that. The facility has over 35,000 square feet of space which is divided into three stories of specialty rooms. They cover a range of wellness features. You may utilize hot tubs, foot reflexology, traditional Korean kilu saunas, hot mineral rooms, a swimming pool, a food court, a cold bath, massages, a nail salon, rooms for just lounging and more. Shoes aren't allowed in certain areas so the floors are heated.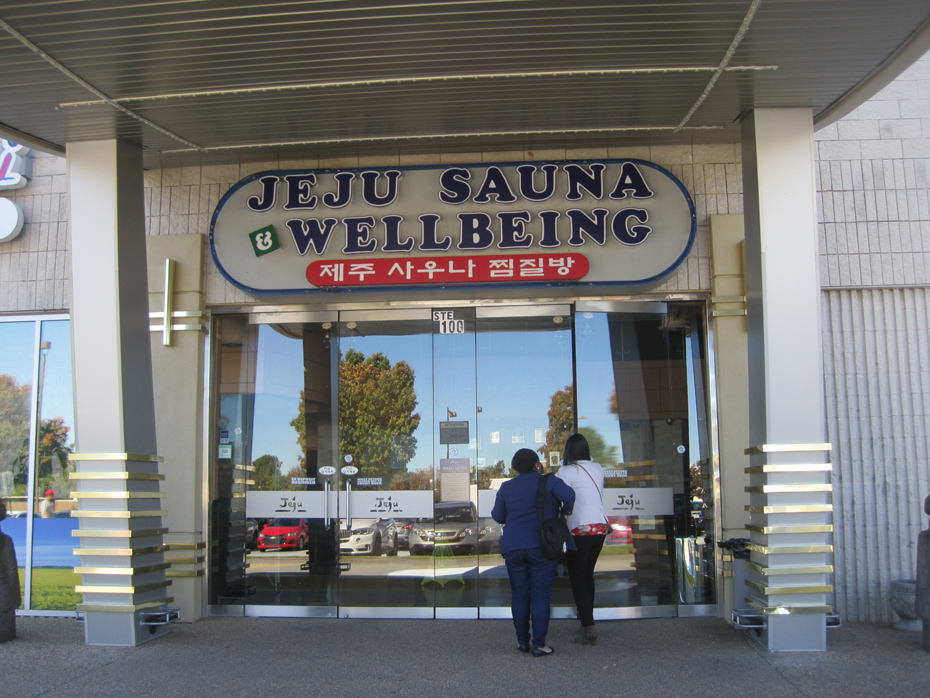 Jeju Sauna offers a wide selection of wellness services.
Jeju Sauna is open 24 hours, and the admission fee for adults is $30, for kids $25 and for seniors $20. It includes most areas and services, although there's an additional cost for some.
For the soul
The heart of the Hindu religion is the Mandir, a place of worship and an important center for the Indian community. Many of these temples are magnificent structures. The largest Mandir in southeastern USA is located in Lilburn, Georgia.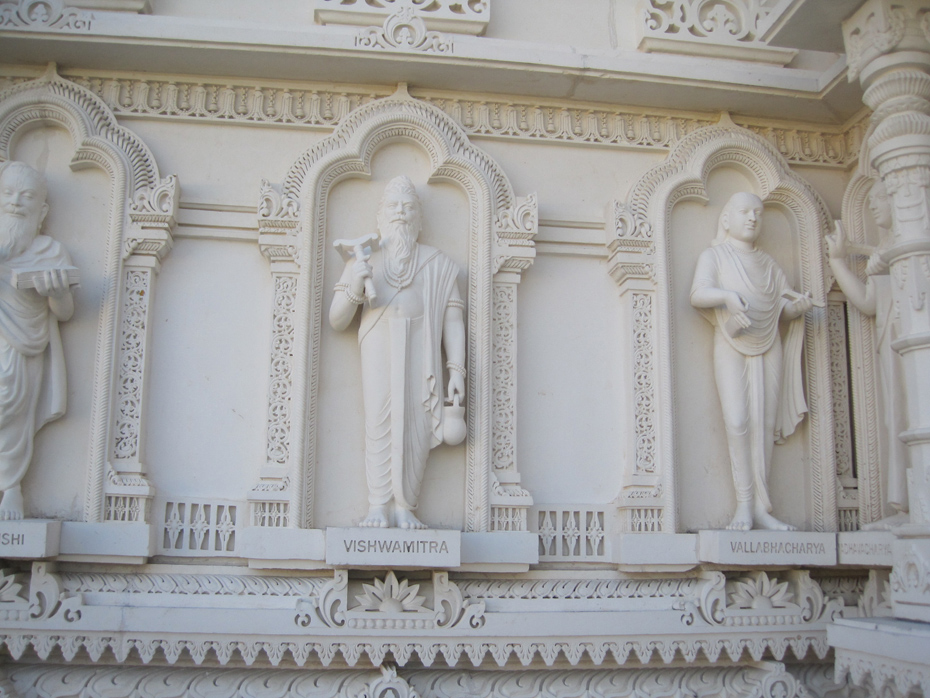 Hindu deities adorn the exterior of BAPS Shri Swarminarayan Mandir.
The beauty of BAPS Shri Swarminarayan Mandir (shown in the header) takes your breath away. Its construction boggles the mind when you learn the story of how it was erected. The building is made of hand-sculpted blocks that were carved in India, and then shipped to Lilburn to be interlocked together without mortar. They consist of Italian marble, Turkish limestone and Indian pink sandstone. The pieces were assembled and polished by three million volunteers. Splendid gardens, fountains and another building complete the site.
The public is invited to visit the temple. They may tour, and observe various rituals and ceremonies that take place daily. Entrance is free and an audio tour is available for a small free. A gift shop sells many unique articles. Opening hours are 9 a.m. to 6 p.m.
For more information, go online to exploregwinnett.org.
Eleanor Hendricks McDaniel is a seasoned travel journalist who enjoys writing about girlfriend getaways, history, culture, food, wine, and some of the people she meets along the way. Her travels have taken her throughout the United States, Europe and other countries.
She has written for newspapers, magazines and online ezines. They include Heart and Soul, Cuisine Noir, Blue Ridge Country, River Region Living, WHERE Philadelphia, American Airlines Black Atlas, Art Matters, Philadelphia Tribune, Philadelphia Sunday Sun, Pathfinders Travel, Main Line Life, Odyssey Couleur, GoNomad.com and more.
She has lived and studied in Paris, France and Florence, Italy. A native of Philadelphia, PA, she now resides in Ormond Beach, FL.
Follow her on Twitter: @ellethewriter, Instagram: @eleanor1004, Facebook: @eleanor.hendricks.mcdaniel and her website: flybynighttraveler.com
Follow on Twitter: @ellethewriter.
Affiliations
NATJA - North American Travel Journalists Association,
New York Travel Writers Society
We'd love your comments!
ad goes here 600 wd
Connect with us on:
American Roads and
Global Highways has so many great articles you
may want to search it for your favorite places
or new exciting destinations.