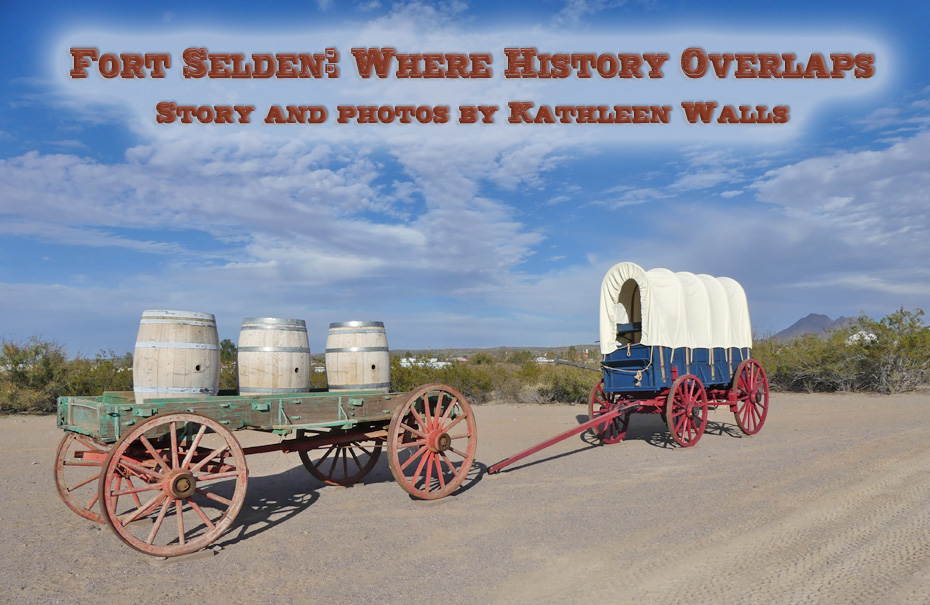 Published 2-10-2020

Off the beaten path places always appeal to me especially if there is a history connection. Las Cruces has many. One is an ancient adobe fort that tells a story of the old west.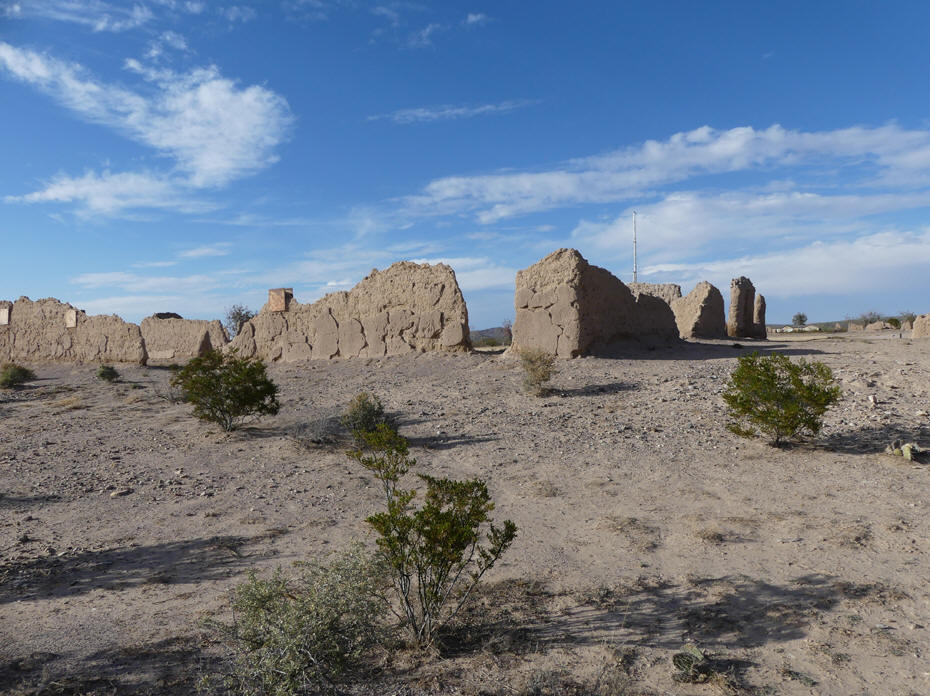 In New Mexico in the days it was a US territory, clashes with Apaches grew and in 1865, the government established Fort Selden near the present day city of Las Cruces. I visited Fort Selden and trod through history along portions of El Camino Real de Tierra Adentro, or the Royal Road, all taking me back to colonial and pre-colonial history.
Fort Selden dates to frontier United States but it has a unique connection to 20th century history. In 1884, a new commander was sent to Fort Selden. The new captain brought with him his wife and two young sons, ages seven and four. Picture that four year old son sitting in the shade of an adobe home watching his father drill troops to prepare for a possible Apache attack. The boy is dreaming of a day when he might also be commanding troops to protect his country. His mother steps out into New Mexico's desert sun and calls the child, "Douglas, come in and eat your dinner if you want to be big and strong like your father."
It was here that young Douglas MacArthur learned to ride and shoot before he learned to read and write. The two years that young Douglas spent at Fort Selden before Captain Arthur MacArthur, Jr. was transferred to Fort Wingate shaped future destiny.
Perhaps another signifying part of our history began there as well. After the Civil War freed enslaved people, many of the freed young men were looking for jobs that brought them a little closer to equality. They found this as soldiers in the U.S. Army. Many of the soldiers stationed at Fort Selden were African Americans known as Buffalo Soldiers. Regiments including the 125th US Colored Infantry Regiment, African-American soldiers from Kentucky who had joined the Union Army near the end of the Civil War and the 38th Infantry Regiment, 9th US Cavalry and 10th US Cavalry, protected our western frontier. While not equal, pay and conditions were better than most other opportunities open to African American men then. Nine of these Buffalo Soldiers received the Medal of Honor while serving in New Mexico Territory. Could this have been some of the earliest seeds of the Civil Rights Movement?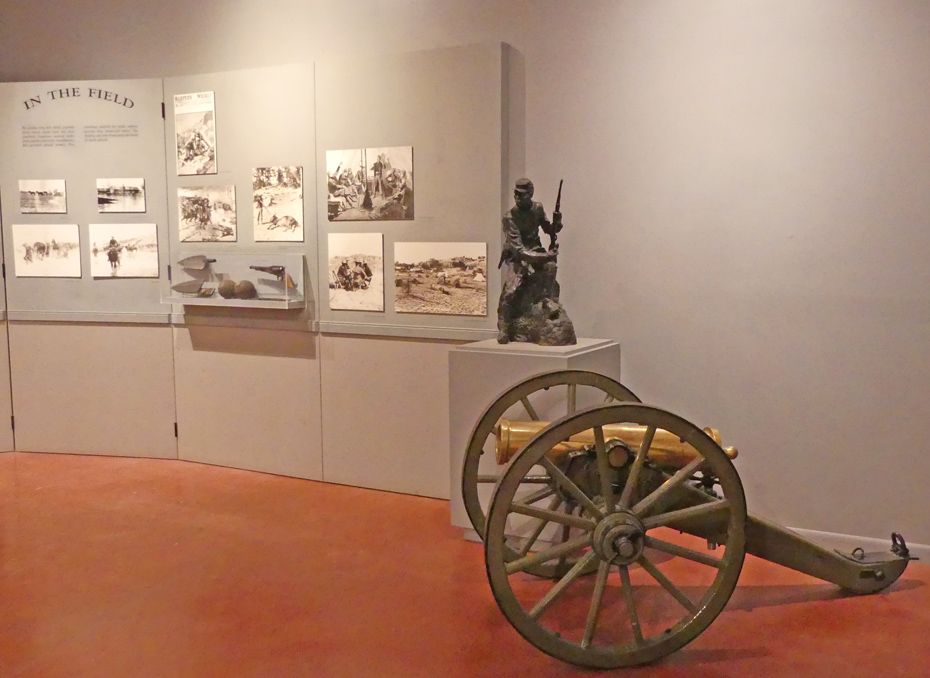 The museum inside the visitor's center of this New Mexico Historic Site tells that story. There is a video to help you understand life at Fort Selden.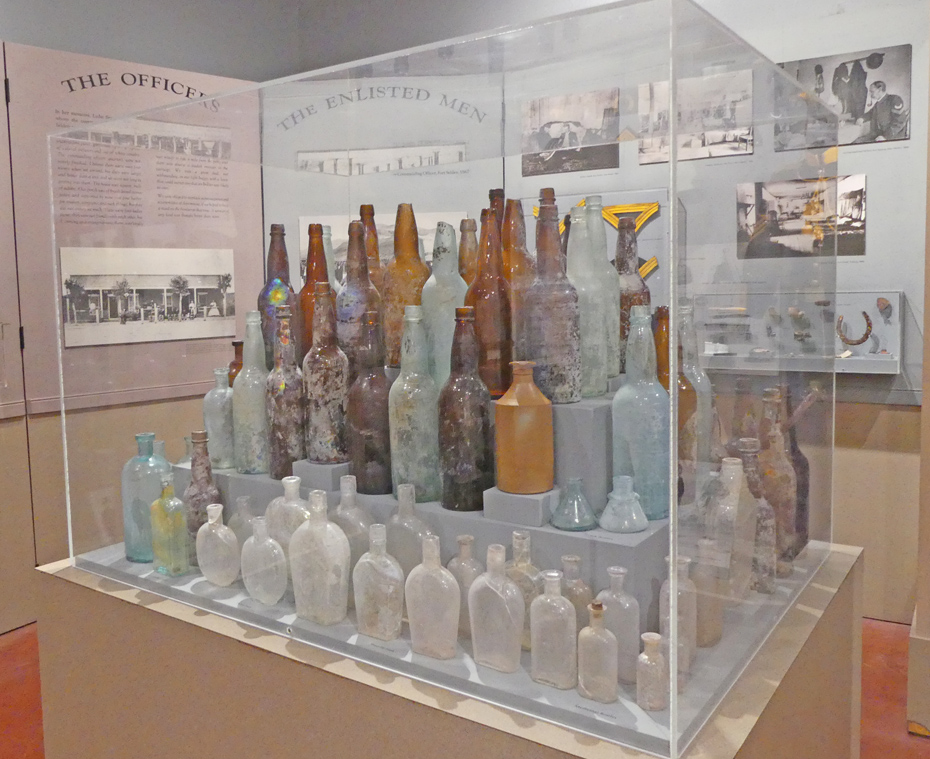 You will see recreations of fort life and lots of artifacts salvaged for the old fort. Photographs include some of the living quarters and one of the MacArthur family at Fort Selden.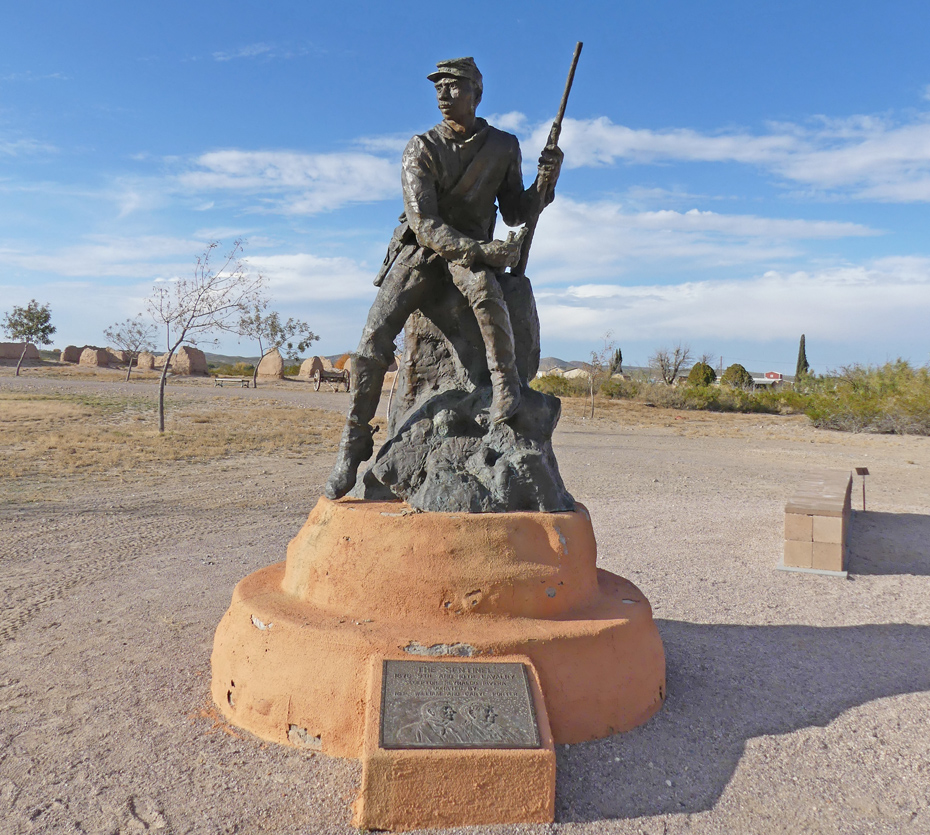 Outside, visitors can roam among the ruins of the adobe buildings and the markers and artifacts that tell this frontier story. There is a statue honoring the Buffalo Soldiers.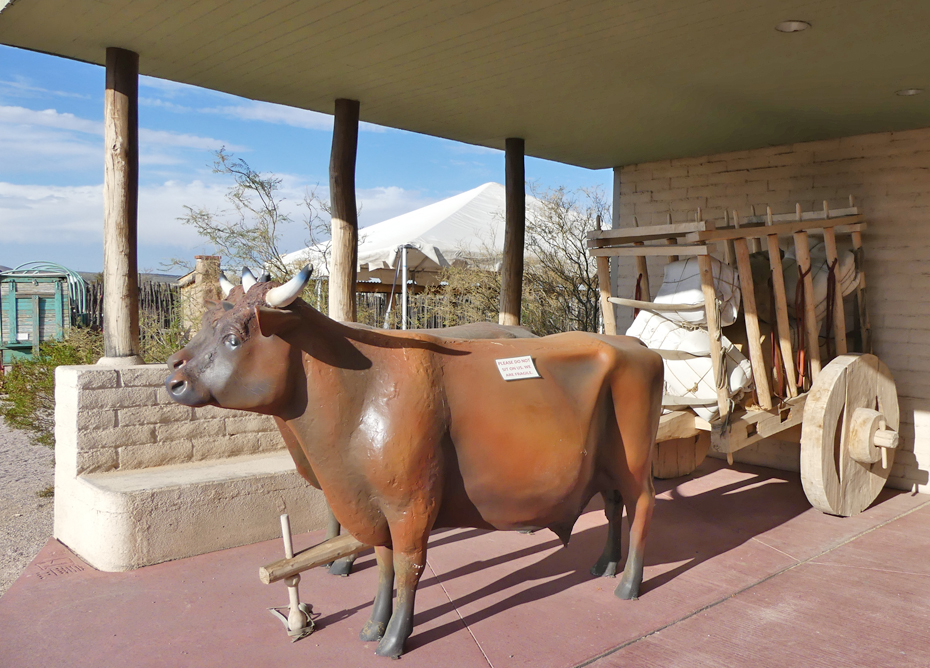 The many wagons on display including a covered wagon like the ones used by early western-bound settlers
If you can, visit the fort ruins soon. Weather and the elements have taken their toll. Little is left but remnants of old adobe walls, but, oh, what a story they tell. The walls are labeled so you know what each building was used for. Close your eyes and visualize the young soldiers stationed there living a life of monotony punctuated by occasional skirmishes with Native Americans.
This is the real west not Hollywood's version.
For more info: http://www.nmhistoricsites.org/fort-selden
We'd love your comments!