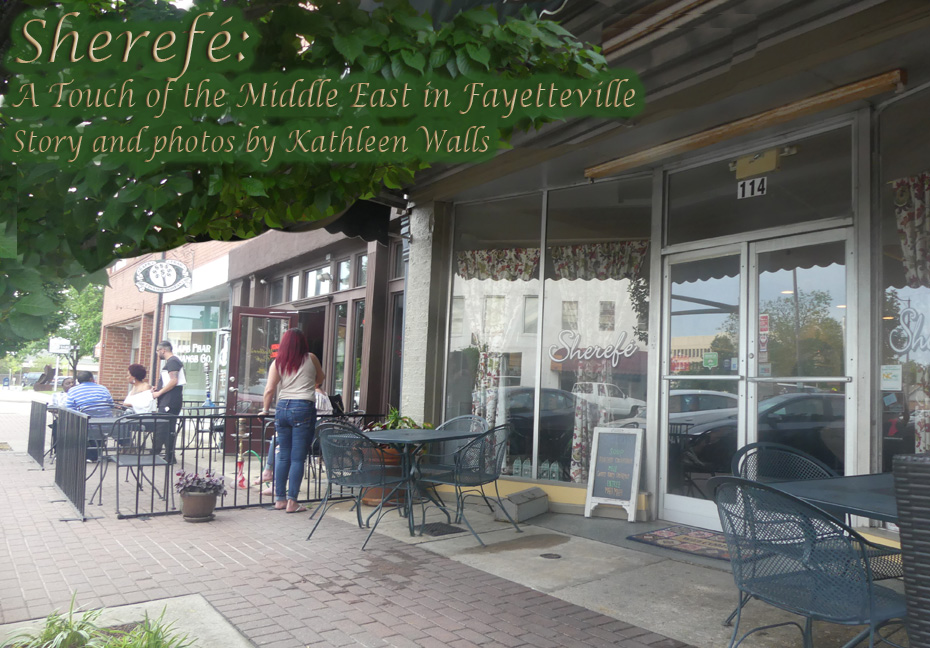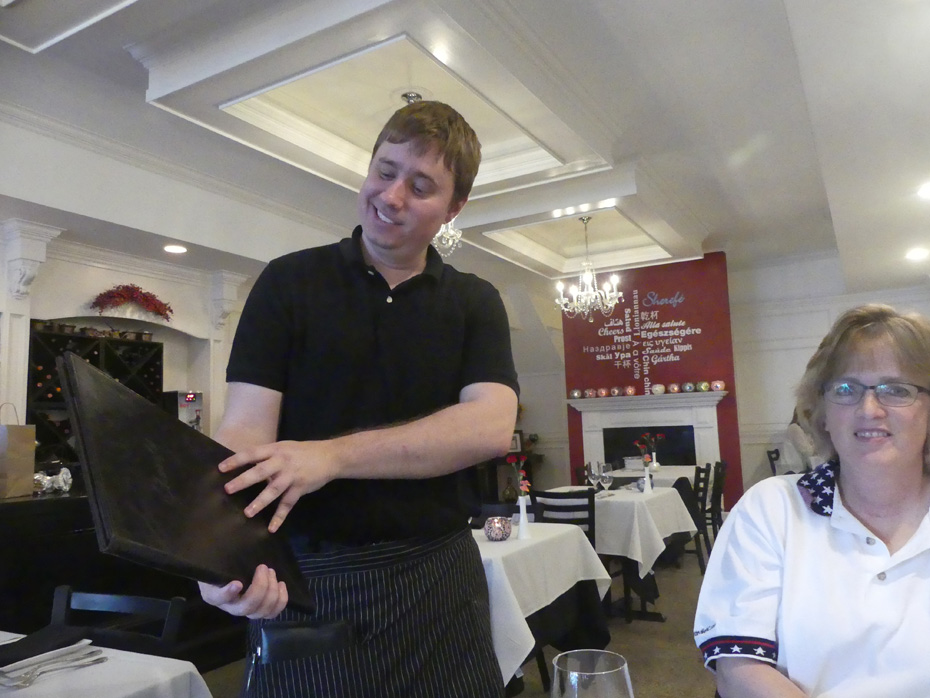 Many restaurants win awards locally but when you see one that is named a Top 100 Restaurant by Our State Magazine and Best NC Restaurant 2013 by Urbanspoon, you expect excellence. Sherefe in Fayetteville, North Carolina doesn't disappoint. It specializes in Greek, Turkish and Mediterranean dishes. Our waiter, Paul, was patient and knowledgeable with a touch of humor that made ordering fun.



When we visited for dinner, the choices were interesting. So many looked delicious. I finally decided on a simple crab cake meal and my companion ordered the Greek Salad. The salad was almost too pretty to eat. Huge shrimp sat atop a bed of lettuce and tomatoes, tossed in a savory dressing and adorned with black olives and feta cheese.
We shared and appetizer of fresh mozzarella cheese, tomatoes and black olives. Light and refreshing.

One of the nice touches here is that you can order small plates. My crabcakes were just the right size since I had eaten a huge lunch. The well-seasoned crab meat outnumbered the bread and the flavoring of the spices made it unique. It sat atop roasted bell pepper coulis and was topped with lemon juice and superfood slaw.


Desserts can never be passed up no matter how full I am. My Black and White Brulee combined white and dark chocolate to create a fantastic creme brulee. The sugar crust just brittle and browned enough. My companion's Flourless Chocolate Cake was almost as delicious.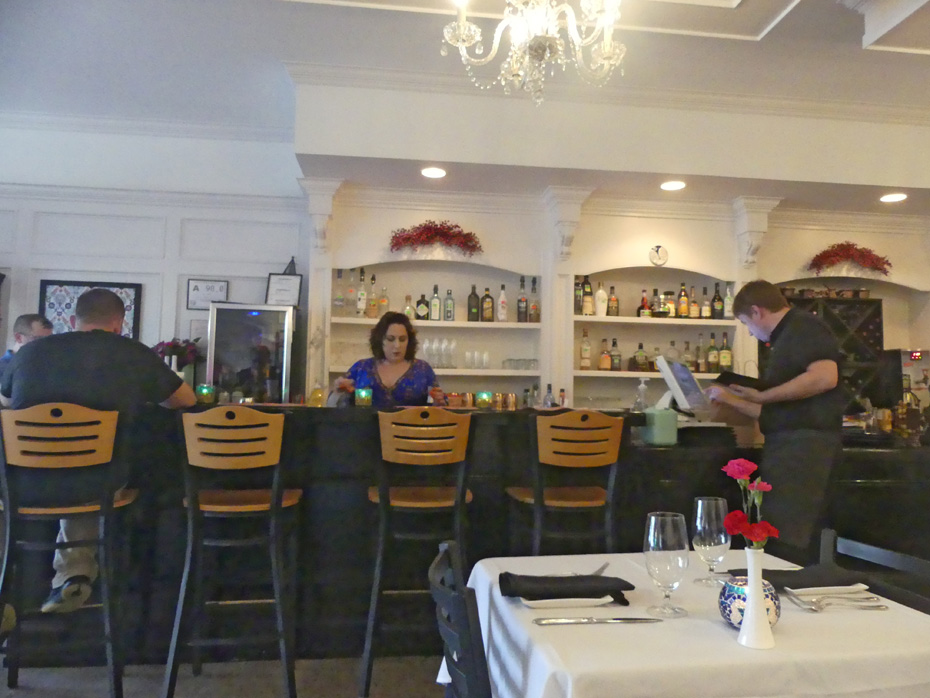 Erin Somar greeted us when we entered. When we spoke to her later, she told us a little about the restaurant. "'Sherefe' means 'Cheers' in Turkish. My dad opened it when I was nine so it's about 15 years old."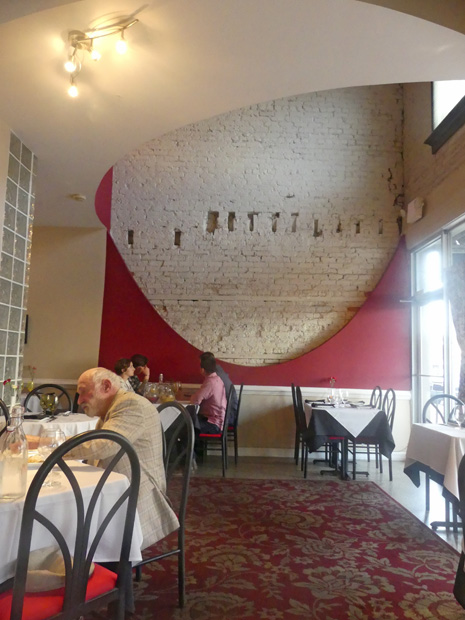 Her father, Mustafa Somar, came over from Instanbul, Turkey as a young man. In the earlier years, he managed various hotels which eventually brought him to Fayetteville. In 2003, things were tight and a contract fell through. He decided to open the restaurant he had always dreamed of that offered a different choice from fast food places. He started Sherefe in small storefront on Ramsey Street. His style of cooking, learned in his childhood, combining many vegetarian, vegan and gluten free options with fresh, local produce and seafood, all with a touch of spices to add that Middle Eastern flavor, was well received and in 2012 he moved to the present location, a larger former hardware store.

Added to the tasty food, the décor fits the ethnic style. The brick building dates to somewhere in the 1800s and a potion of the old white brick wall is framed and exposed with the effect of almost a painting. Greetings in many languages adorned a red tapestry behind a mantled fireplace. Lighting is crystal chandeliers resembling old-fashioned gas lights set into recessed ceiling panels.

If you're in Fayetteville on Fourth Friday or special occasions Sherefe has belly dancers and live music. Mustafa also offers cooking classes to learn to create your own healthy delicious meals.

For more info: www.Sherefe.net


Connect with us on:
American Roads and
Global Highways has so many great articles you
may want to search it for your favorite places
or new exciting destinations.