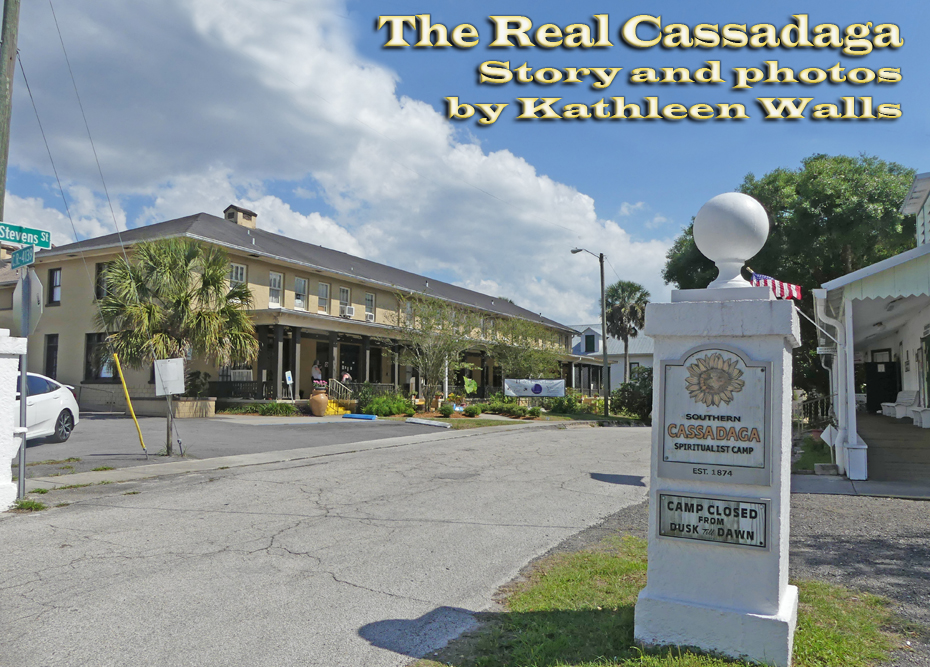 Published 5-29-2019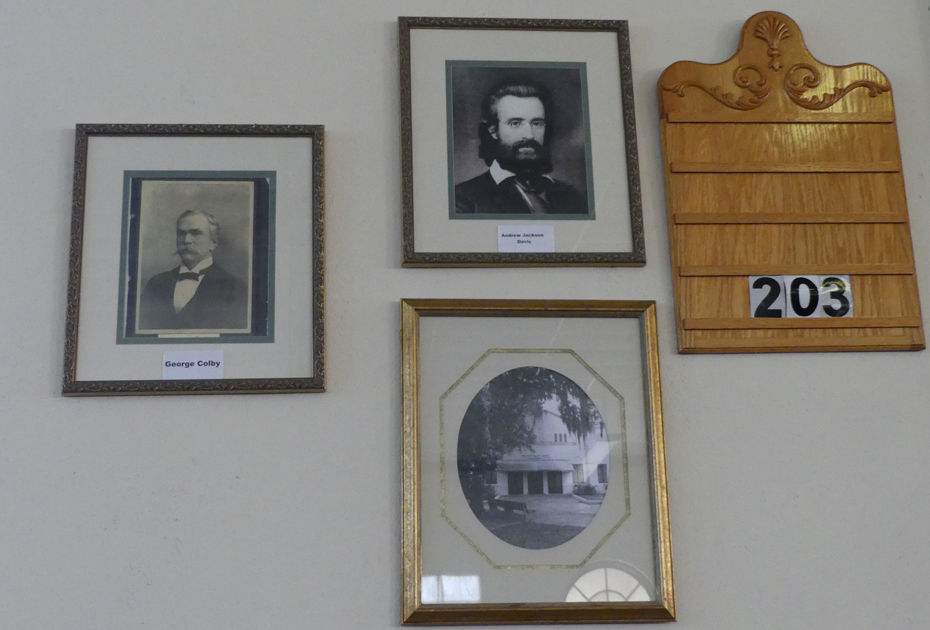 Cassadage Spiritualist Camp is one of the most unique places in Florida. It is possibly the most misunderstood as well. So many people view mediums as charlatans at carnivals. Here you learn a completely different version.
I met there recently with Dawn Medley, activity director of the Cassadaga Spiritualist Camp, to get the true story behind the unique town. She explained that is an authentic religious community with less dogma and more proof than most other religions. Technically it's a "camp" as the spiritualist communities were called since the mid 1800s. Then camps were just that, often tents and open only part of the year. Cassadaga is open all year round. Dawn explained that Spiritualism as a religion was first envisioned by Andrew Jackson Davis in 1848. She said, "He began studying the new science of hypnosis. He could not be hypnotized but he found he could put himself into a self-induced hypnotic trance. He foretold the coming of Spiritualism."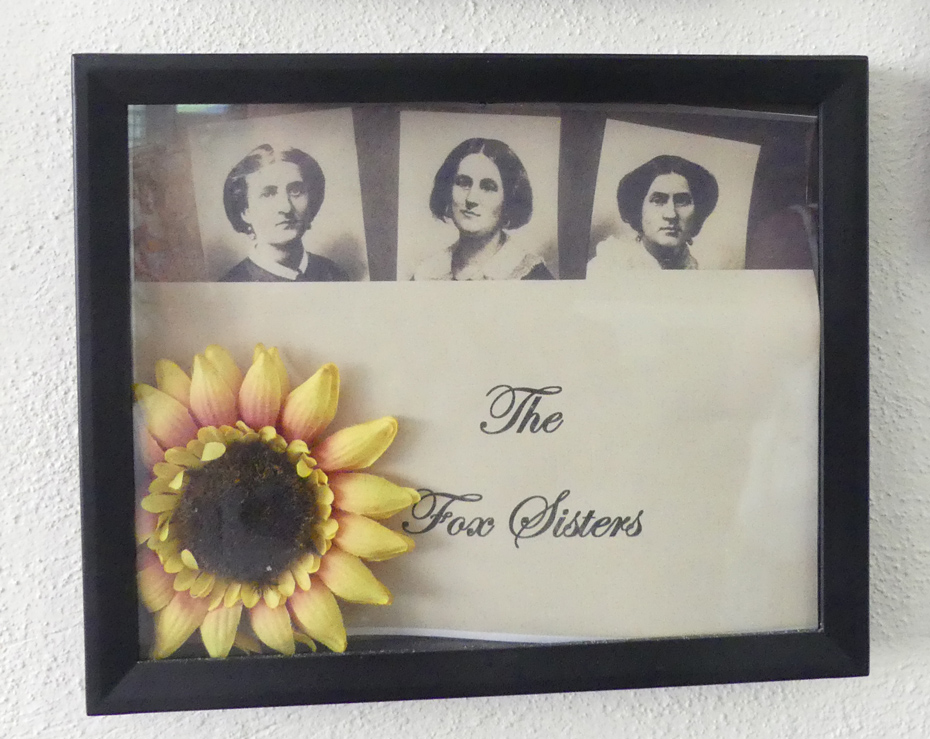 Dawn continued the story picking up with the Fox Sisters who are credited with the birth of Spiritualism in 1848, "There was a family who lived in a very small cottage in Hydesville, New York now called Arcadia. There were two young girls in the family; the house experienced noises, knocks bangs, taps and such. One night the younger of the two sisters couldn't take it and stomped her feet and said 'quiet' and the whole house went quiet. Interacting with these noises the sisters developed an entire communication system. What they found out was there was a spirit that lived in the house. He claimed his name was Charles B. Rosna. He claimed he was a peddler and he had been killed by a previous owner and buried in the basement." Dawn continued that in 1904, a grave was found under the house with human remains.
In later years at least one of the Fox Sisters recanted and claimed it was a hoax. She later changed her story again claiming it was not a hoax. Much has been written both debunking and accepting the Fox Sisters and Davis. However, by the end of the Civil War, Spiritualism had grown to the second largest religion in the country and there were camps all over the North.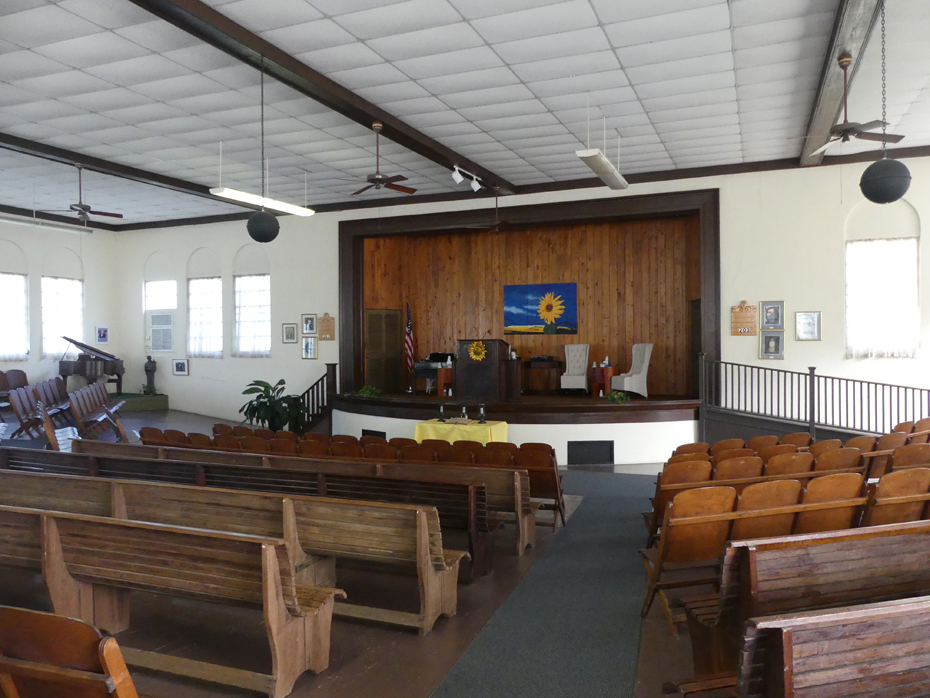 Another event happened in 1848, George Colby was born. George Colby became a Spiritualist. Colby's spirit guide was told to go to Florida and found a camp here. This was in 1874 and they had to disembark in Jacksonville and travel overland to the site of Cassadaga and founded the camp.
Dawn explained the long and difficult training a medium must undergo to be accredited. Also any Cassadaga medium will give you "evidentiary mediumship" meaning as Dawn explained it, "before we tell you about all the other stuff, we will give you evidence of who we are connecting with; it could be a name, how they passed, or maybe a shared memory."
Dawn pointed out that all spiritualists are not mediums but they are all more open to the possibility. They are not dogmatic and don't expect everyone to believe what they believe. No matter your beliefs, you are welcome in Casssadaga.
The visitors center/book store is a good place to start a visit. There is a board where the mediums and healers who are accepting walk-ins sign in on the board. Many people come here for either a reading or a healing.
But if you are not there for a reading, it's also a fun destination with a lot of history and nature. There are unique Victorian homes dating to the early 20th century. Visit their church or attend a service there. There is even a hotel across from the visitors center so you can spend the night or longer.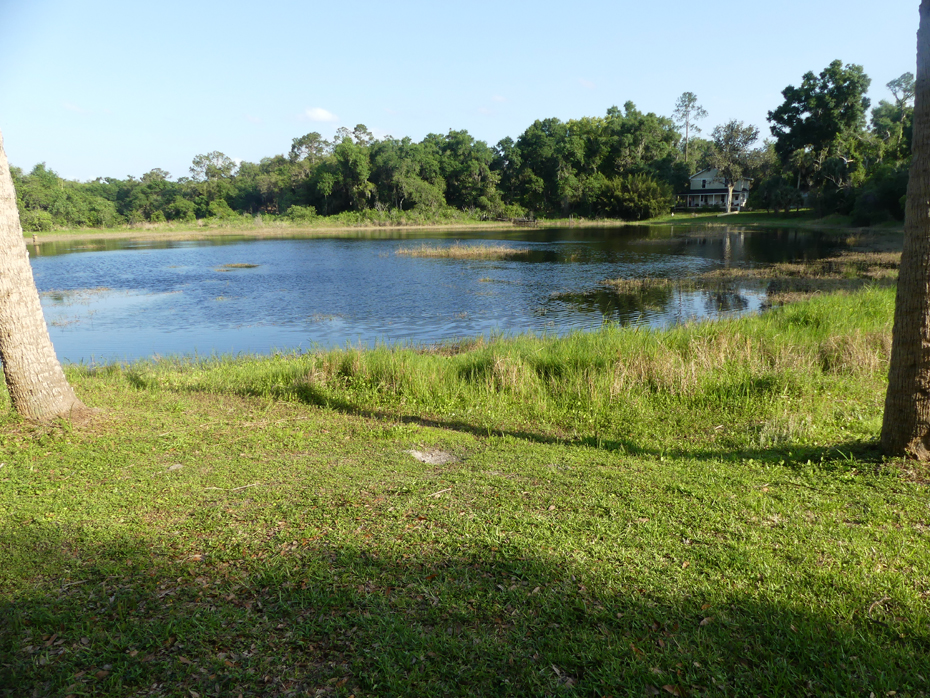 You can picnic in one of the seven parks and enjoy nature as well as possibly experience a strange energy at one of the vortexes. Strangely, one of these vortex spots near a lake is perfectly round and grass will not grow in it.
One of the homes has a beautiful tree with a carving created in it. The legend about the tree is that no matter how many times people tried to cut it down, it would not die. The story about why is that once a little girl lived there. The story said her nickname was "Neich." Dawn said they actually found her on the 1910 census. Her name was Evelyn Phelps she died at age 7 and a half. She was sickly and was not allowed to go outside much. One of her favorite pastimes was playing with pennies. In addition to the unkillable tree homeowners would often find stacks of pennies around the house. The present homeowner commissioned a wood carving to do a carving of an angel giving the little girl pennies from heaven.
Another legend there is about the "Devil's Chair." Supposedly, you put a beer in it and during the night the Devil will drink it and leave the empty can. It actually is a mourning chair build by a man who lost his child. In his time they would use these stone chairs to sit by the grave of a loved one. One local said the story about the beer might have been started by teenagers wanting to get a few free cans of beer. They could spook out unsuspecting people who might sit in the chair by telling them they needed to "pay the devil by leaving a beer for him."

The Fairy Trail is a delight. You pass through many tiny scenes in a small garden with gnomes, fairies and enchantment. At the end the trail take a selfie at Fairy Wings one of the Wings of the West by artist Erica Group. No matter your beliefs, Cassadaga's a fantastic experience.
We'd love your comments!