On The Road Again
A few days in a travel writer's life can cover a lot of territory. I'm just back from Travel South Showcase USA. What an event! For those not familiar with Travel South Showcase, it's an annual event to promote tourism in the member southern states. It is represents the best of the tourism industry from Alabama, Arkansas, Georgia, Kentucky, Mississippi, Louisiana, Missouri, Virginia, West Virginia, North Carolina, South Carolina, and Tennessee.
Sadly, my home state of Florida is not a member perhaps influenced by those misguided legislators who are currently trying to cut funding to Visit Florida under the mistaken believe that "people will always come to Florida" and that will continue even if Florida stops advertising.
The rest of the southern states know you must keep advertizing to keep your destination "hot" for vacationers and business travelers. Thus Travel South Showcase where all the member states send convention and visitors bureau (CVB) representatives to meet with travel professionals. Mainly it is geared towards tour operators but there are about 25 journalists who are also invited. I am one of the lucky ones and feel honored to be there for the connections made and the wonderful experience.
I arrived at the Hilton in Branson after a great pre-trip around Missouri's Route 66 hotspots. (There will be more about that trip in the regular ezine features later so if you are not already a subscriber do so now so you never miss an issue) The first event was the Showboat Social, dinner and entertainment on the Branson Belle hosted by Explore Branson & Missouri Tourism. There was great music, singing and dancing; food was from several local restaurants, varied and delicious. One of my favorite numbers was a Tina Turner style rendition of Proud Mary.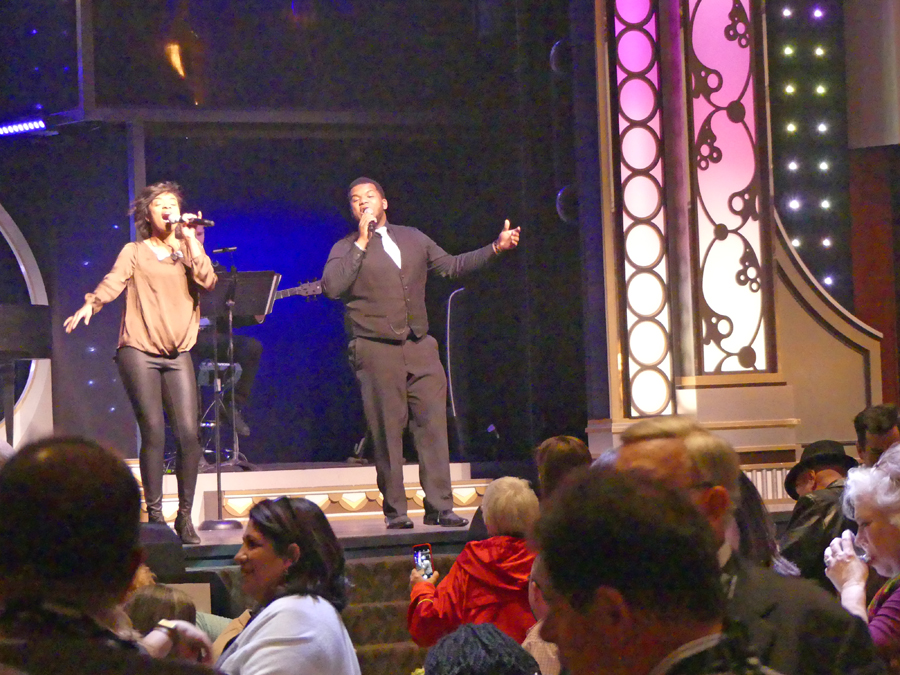 There were fireworks afterwards but the unseasonably cold weather made it a hard choice. Still, I braved the cold and watched most of the heavenly show before I scuttled back into the welcome warmth of the ship.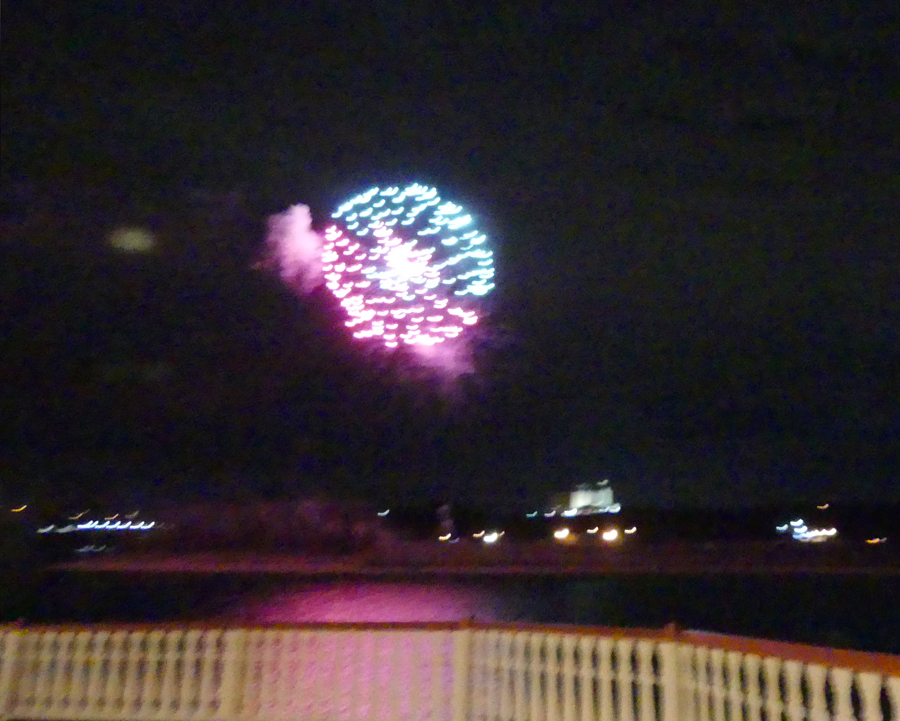 Next morning, Louisiana Office of Tourism hosted our breakfast. The theme was Where Out Is In showcasing Louisiana's many outdoor activities.
We started working after that. Not traveling or visiting fun places to write about. Yes, that's work too. Really it is. This is like speed dating where journalists and tour operators meet with CVB reps to see what is available for visitors at their location. This kind of meet-up is how travel writers know where to look for press trips and what fits their interest. We have seven minute to exchange cards and interests then on to the next meeting.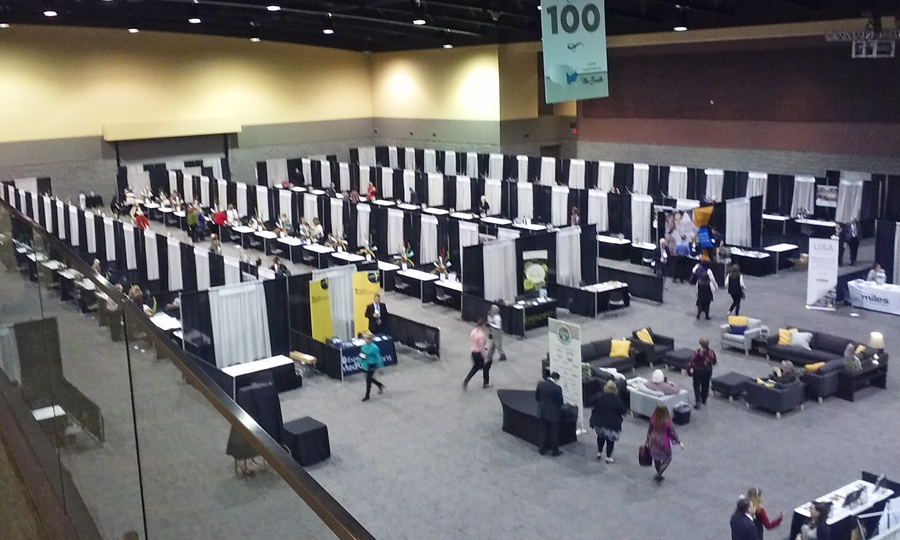 We break for lunch at 12:30. It's hosted by Missouri Division of Tourism and offers a view of what to see and do in Missouri. Then it's back to our speed dating with CVBs.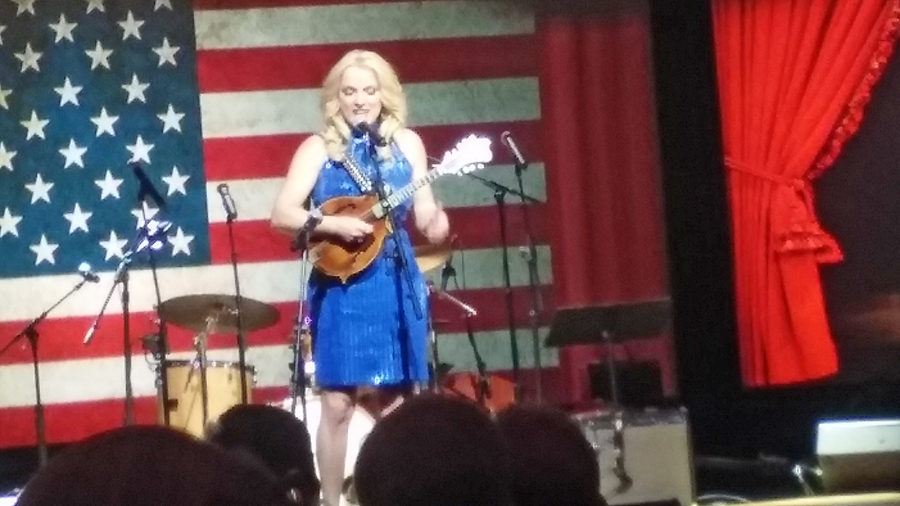 For dinner that night, we have a special treat. We're being hosted by Top of the Rock, owned by Bass Pro Shop founder and owner, Johnny Morris. Top of the Rock is much more than a restaurant and a lodge with a golf course. There is the museum with its collection of Ozark artifacts and exhibits. We only got a tiny glimpse of the museum from above. It was enough to make me want to return and do a complete tour.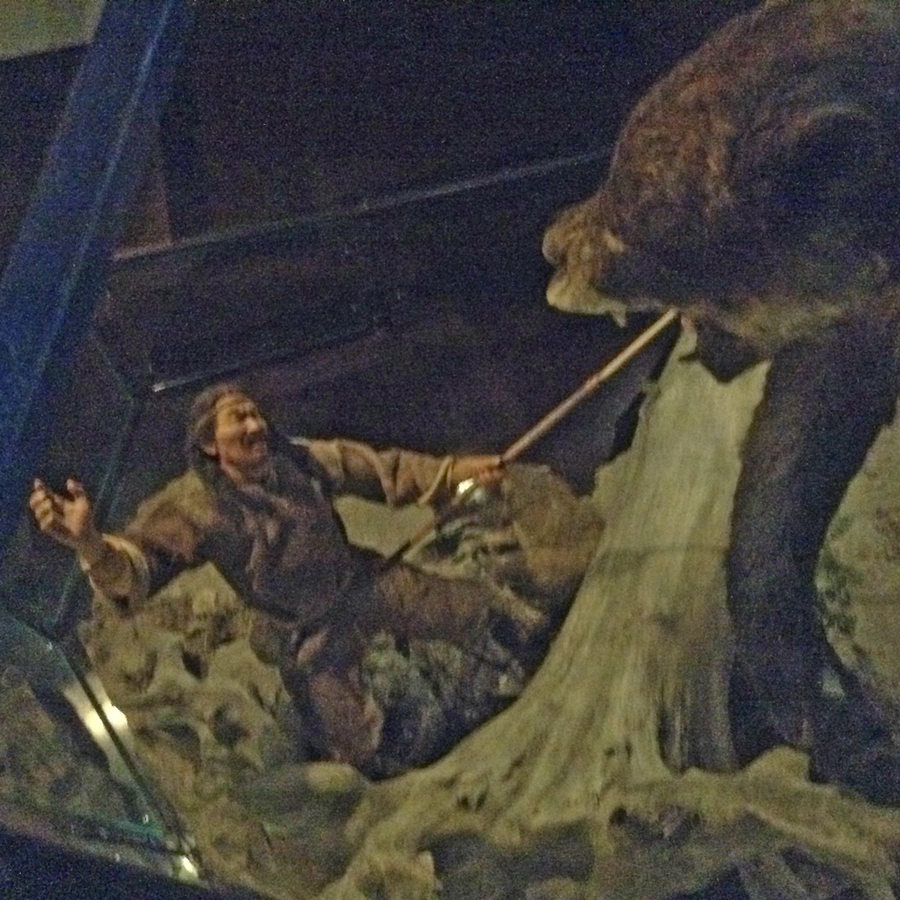 We traveled to our private conference room for dinner through a winding stone passage underground. We wound past the wine cellar and countless statures and paintings. Once there we were encompassed by antique timbered walls with giant beams you will not find at Home Depot and stone fireplaces that were so welcome a contrast to the frigid weather outside. Looking around the room was an anthropologist's delight. The walls were filled with cases bearing priceless pottery ranging from pre-historic to more modern Native American. Even the tables were a work of art, wood with a recessed glass covered case filled with arrowheads, spear points, and other artifacts of the people who once roamed these hills. There will be much more in a regular edition of American Roads and Global Highways about this place.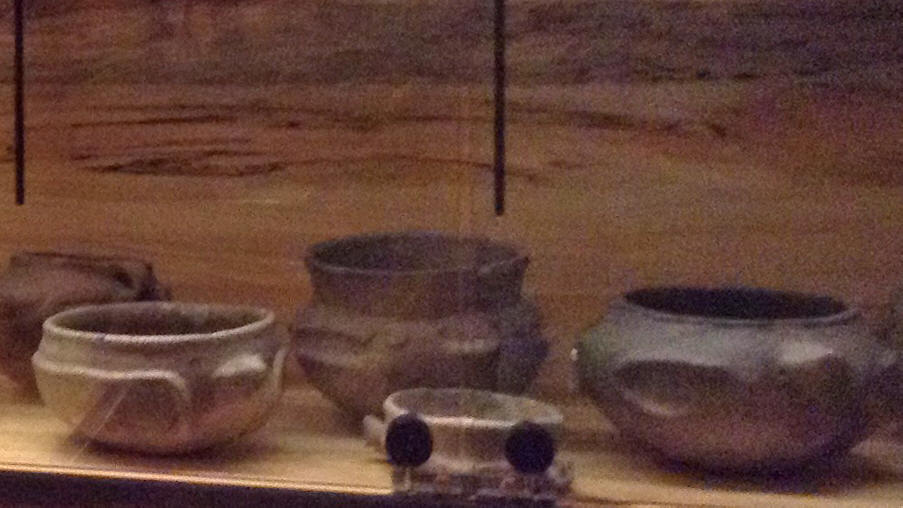 On Tuesday after a networking breakfast, we journalists set out on our city tour while the tour operators continued the speed date meetings. There were two choices but considering the snowy weather I was happy to take the "Behind the Scenes Tour' where we visited College of the Ozarks (aka "Hard Work U"). It's so much more than just a college. We had lunch on campus where we enjoyed a very farm to table meal with almost all of it produced on campus cooked by student chefs-to-be and served by student workers. (Go here for more about Hard Work U)
Next we did a behind the scenes tour at Sound and Sight Theater. The most fun part was meeting the animal actors who take part in the plays. There will be more about Branson in a later issue.
We ended the showcase with a entertaining and enriching dinner reception hosted by the state of Mississippi CVB and Mississippi Gulfcoast CVB. Here's a example of the entertainment.
Tuesday, I'm off to Roswell and Alpharetta Georgia and Anderson County, Tennessee. See why my theme song is On the Road Again.
For more info: