Flying on the Tin Goose
Ever wish you could go back to the early days of flight? Well you can. I recently flew on one of the first passenger planes ever built. It was a treat where I learned a lot. For instance, we all associate Henry Ford and his Model T with making auto travel available to the general public but did you know he was a pioneer in air flight as well?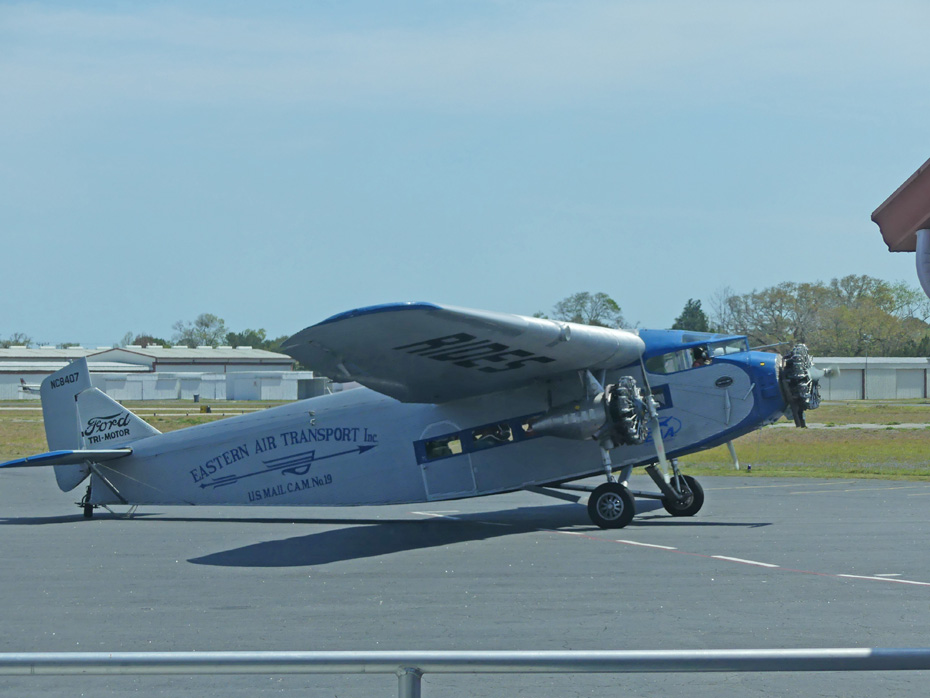 Paul Koziol, our co-pilot gave us a bit of background on the plane. "Henry Ford had a great idea back in the 1920. He thought people would travel by air as much as by land. He was right and he designed airplanes for about ten year and then decided cars were more profitable."
Ford's Tri-Motor aircraft, 4 AT-E, was nicknamed the "Tin Goose." Being safety conscious, Ford designed it with three engines. Another innovation he created was an enclosed cabin rather than open. The first three Tri-Motors built had seated the pilot in an open cockpit as it was generally believed a pilot needed "feel of the wind" to navigate. The interior of the Tin Goose has 9 seats including the co-pilot seat.
This Tin Goose flew its inargural flight on August 21, 1929. Within days it was sold to Pitcairn Aviation. Later that year, it was bought by Eastern Air Transport, the company that later metamorphosed into Eastern Airlines. This is the paint scheme on EAA's Tri-Motor today. It continued its history as the equivalent of Dominican Republic's Air Force One.
In the 1940s, it returned to the U.S. as a crop duster. Then it became a barnstorming tour plane. It featured in two movies; Jerry Lewis comedy, The Family Jewels and in Johnny Depp's 2009 movie, Public Enemies.
EAA acquired it after a thunderstorm tossed it in the air and crashed it to the ground in 1973. It took 12 years of hard work to restore it to its former glory and return it to flying condition and its rightful place in aviation history.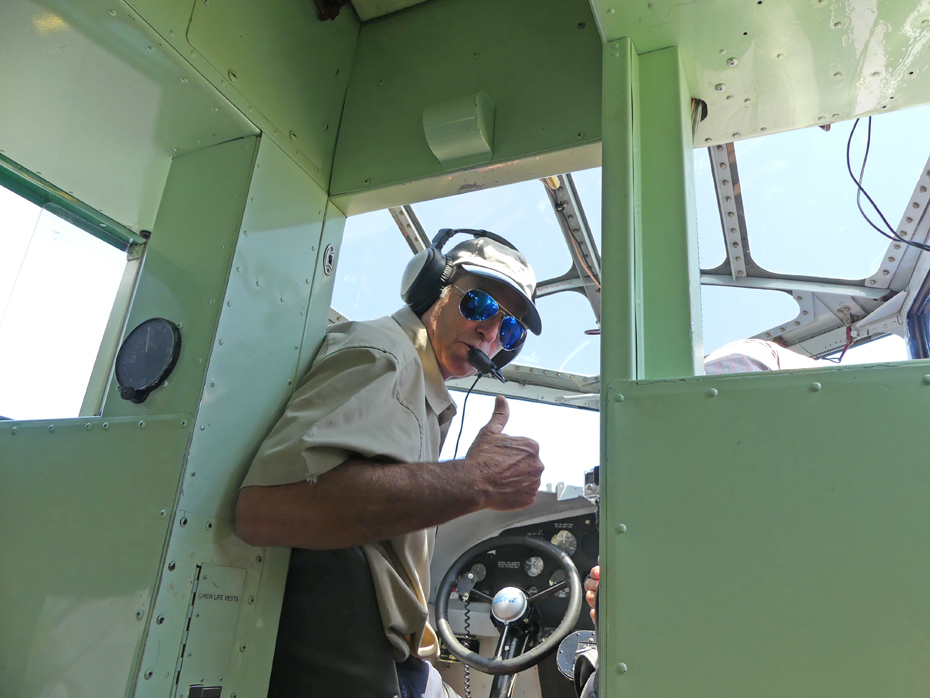 Paul described it as both "a work of art and a piece of history." He continued "They only built about 200 of this type. There are about 7 or 8 that still fly."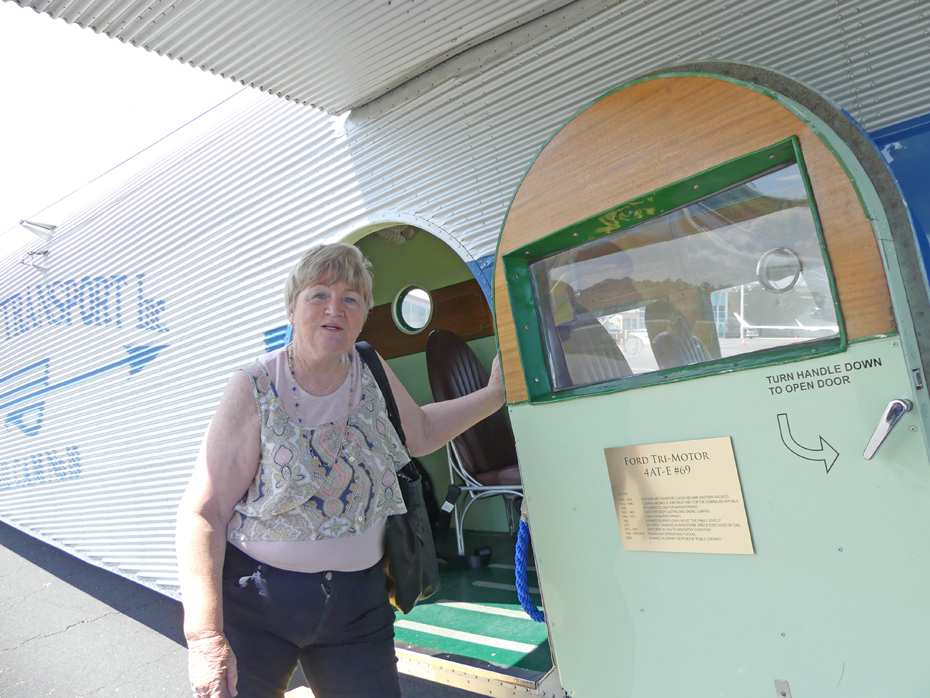 After our safely and background briefing we took to the air over St. Augustine. What a thrill! This was so different from the fast takeoff and quick decent to high altitudes I am used to having. Since the flight was from Northeast Florida Regional Airport there was not the usual congestion and waiting to get a takeoff time. Tom Leahy, our pilot, took us up to about 700 to 1,000 altitude at a speed of about 85 mph. When we slowly ascended above the city and flew out over the ocean, at the low altitude it was easy to see and recognize local landmarks. It almost felt like I could reach out and touch the beach or the lighthouse and other buildings. Normal flights last 10 to 12 minutes but this one was a bit longer. Still it was such a magical time, the time passed too quickly.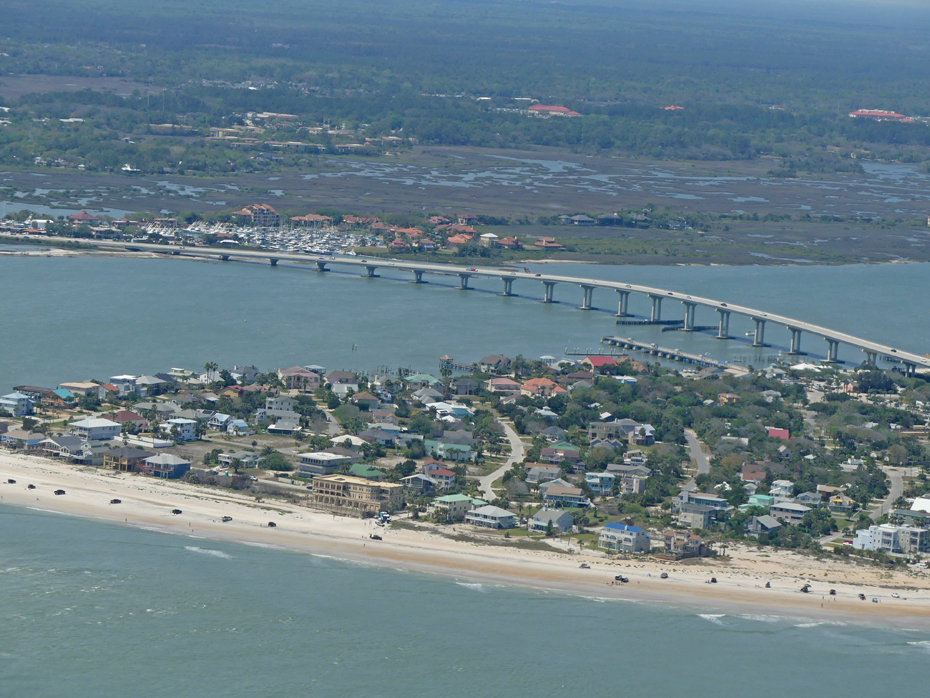 Experimental Aircraft Association (EAA) was founded in 1953 by Paul H. Poberezny to promote an interest in experimental aviation. It has grown from a handful of members to over 200,000 members around the world. It is headquartered in Oshkosh, WI but has chapters all over. Flights like this one are just one of its programs to interest people in aviation. If you want to take a trip back in time to aviation's golden age, future flights can be found here.