Freedom of the Press Now Revoked!
I must have missed something on the news while I was traveling. When I reached Fort Rucker in Daleville, Alabama, I found out a major overhaul of our constitution had occured! I was there to visit the United States Army Aviation Museum, open to the public and free to all by just showing your drivers license at the gate. All except media that is.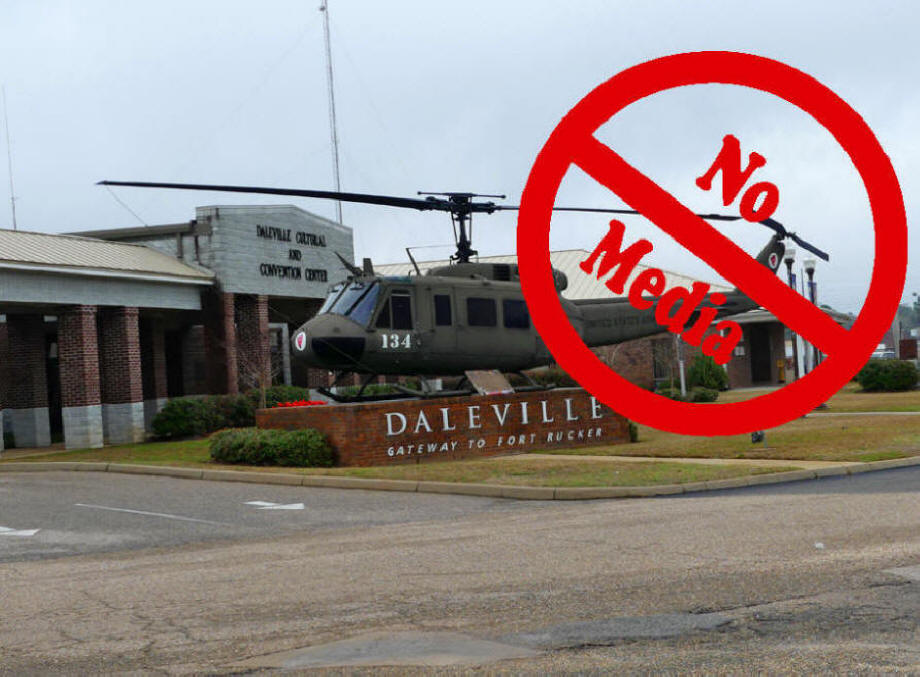 I had made a fatal mistake. When I arrived at the base gate, I told them I was a travel journalist working on a story and wanted to write about the museum. I was told to step out the car and come inside the small office and fill out a form. He motioned that I might need to be escorted. Okay. So far no bells went off. I understand security. An escort that could have provided background information would have been nice. Nice, not important. I have visited enough museums to find my way around on my own and do read plaques at exhibits. I strive for accuracy as any of you who have read my articles know.
I obediently gave them my drivers license and filled out a page-long form asking for a lot of my personal information. Then that man brought me in back and put me on the phone with a rather brusque woman. She informed me that I needed an escort to visit the museum as a journalist and she had no one to escort me. My suspicion began to arise here as it seems to have a lot of personnel even the gentleman who was whisking me around the office might have been available as he didn't seem urgently needed there. There was another attendant present.
"No," she informed me. "I would have to make an appointment and return."
Since she already knew I was based in Florida, she should have realized that was not feasible. And I am sure she did. I told her "Okay, I'll just tour as a regular visitor." As I said I can read and tell the difference between a helicopter and plane.
Then she really got my dander up. "No!" she said. If you come on as a visitor you cannot write about the museum
."
Whoa!
!!
First Amendment reads: Religion and Expression. Congress shall make no law respecting an establishment of religion, or prohibiting the free exercise thereof; or abridging the freedom of speech, or of the press; or the right of the people peaceably to assemble, and to petition the Government for a redress of grievances.

I was coming to visit a public museum paid for by American tax dollars to write a travel story and now I am being told I cannot write if I visit on my own???
I think that violated my rights big time. As a proud journalist who strives for accuracy and usually writes positive articles, I am outraged. If you are a member of the media (or even a citizen who values freedom of the press) you should be outraged also.