Florence, South Carolina: A Suprise Treat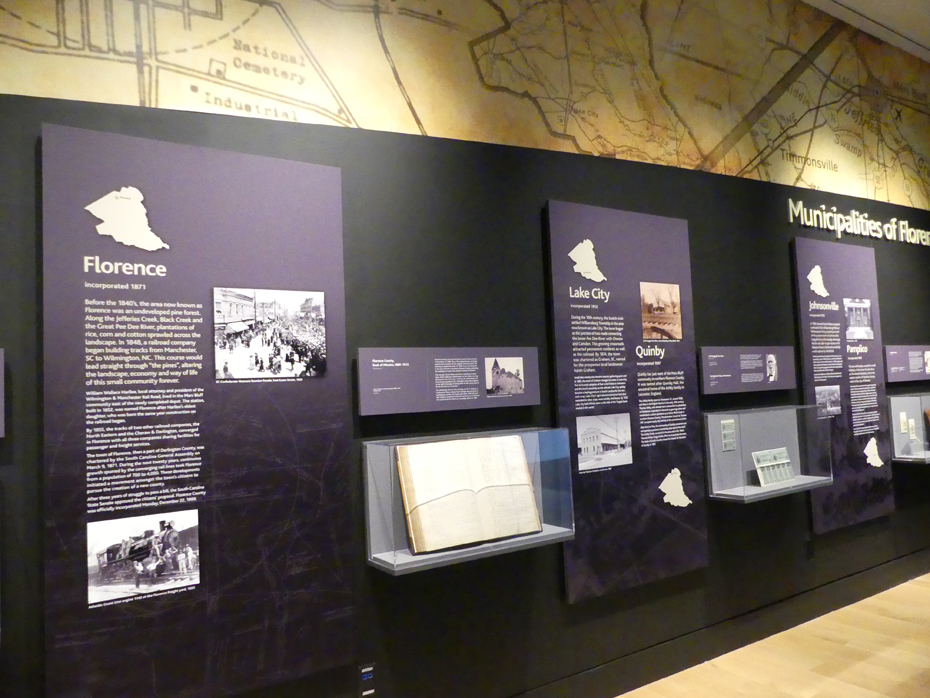 On the way to MATPRA press trips and convention, I visited Florence, South Carolina with my friend, Eleanor. What a surprise. Florence has so many unique attractions I never knew about. Here is an overview of some of them. You'll see lots more about them in upcoming issues of American Roads and Global Highways.
We started off with a great lunch at lunch at Julia Belle's. Julia Belle's is the epitome of home style Southern cooking. It's located in a big red barn at Pee Dee State Farmers Market and offers dishes like Fried Chicken, Country Pot Roast, and everybody's favorite, Blue Plate Special, where you choose one meat and two sides with a homemade buttermilk biscuit. I went with the fried Chicken, okra and tomatoes, and baked beans. Naturally, since it's just about an hour away from the beach, there are dishes like Low Country Boil, Crabcakes, and Shrimp and Grits.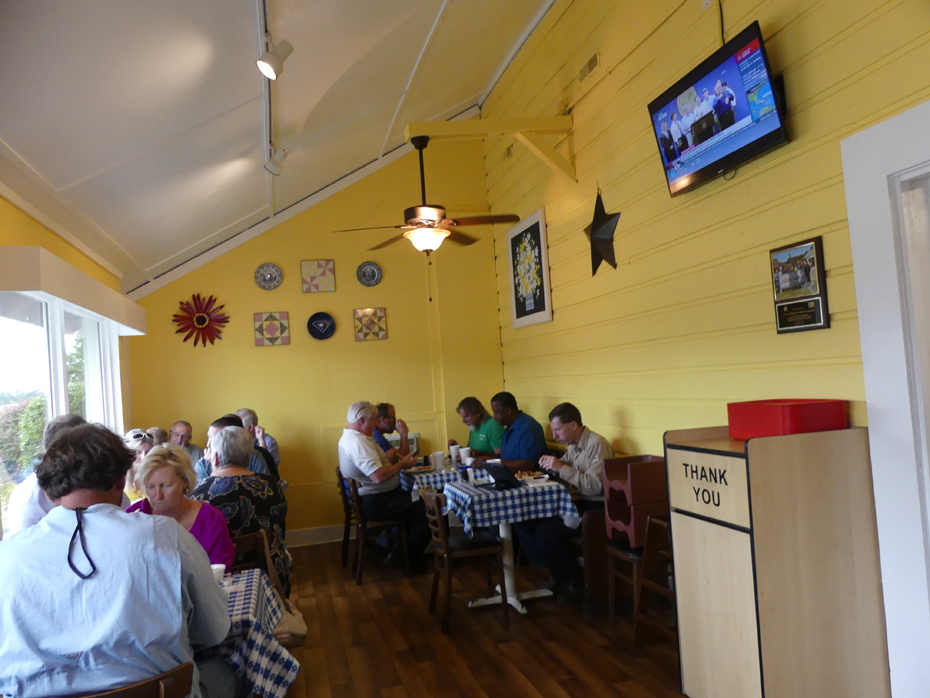 Desserts are important in Southern food. I had a hard choice picking a favorite between the offerings but the White Russian Pecan Pie won out.
The restaurant is named for owner, Fran Thompson Snell's, great grandmother, Julia Belle Young Sinclair. The original Julia Belle loved to provide all of what Fran serves in the present day; Julia Belle's, wholesome food cooked to perfection and served with love in ample portions.
While there, Fran introduced us to her husband, Warren, who is a partner in business as well as in marriage. Warren gave us a preview taste of some of the delights he will be serving in his new Lobster Express, a take-out or delivery only service that creates both traditional Southern delicacies and the best of South Carolina seafood for you to enjoy at home.
We sampled several and my favorite was the Daufuskie Chowder, a delightful serving of Gullah Island magic, that is a rich and creamy bisque filled with low-country shrimp, jumbo lump crab, onions, red bell pepper, potatoes, corn, celery, carrots, and sherry wine. His slogan, "Only the food dresses for dinner."
In spite of the threatening skies, we walked across the street to visit the Pee Dee State Farmers Market and Two Girls Treasure Antiques.
The market is a huge enclosed area big enough for small trucks to drive through and pick up and deliver produce. There was a nice crowd there even though it was a Wednesday. Folks were selling everything from honey and wine, seasonal produce, and garden plants. Weekends are much fuller.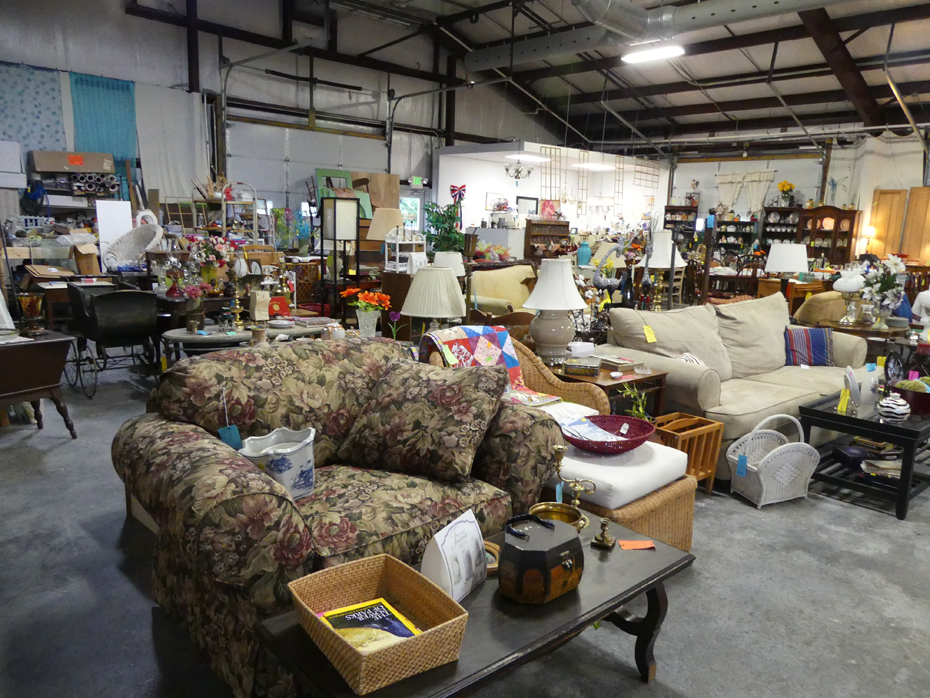 Just catty corner from the market, Two Girls Treasure Antiques was a treat for those of us who love the old, unique, and odd with a touch of art added to the mix. The owner, Diane Pruitt, named the 8,000 sq feet store for her mother and her aunt who loved shopping for antique treasures. The store has everything from antique jewelry, my personal favorite, to hand painted furniture.
www.facebook.com/peedeefarmersmarket
Pecans are a big crop in this area of South Carolina so we had to make a stop at a Young Plantations Pecan Outlet. Here you will find everything related to pecans from candy to ice cream and anything in-between related to pecans. There are a large variety of sample items to try.
Speaking of all things pecan, Florence Visitors Center had devised a fun program called Florence South Carolina Pecan Trail Passport. You get a passport at the visitor's center or participating stores. Participating businesses stamp the passports when visited. When the passports are filled or even partially, take them to Florence Visitor Center for gifts. So far we had ours stamped at Julia Belles and now Young Plantations Store.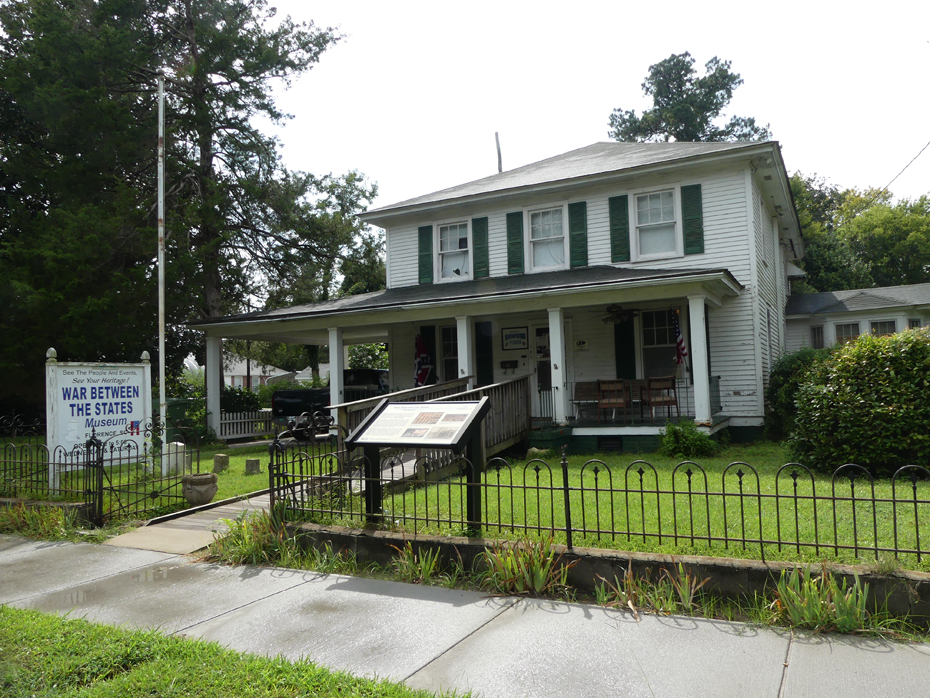 Next stop, War Between the States Museum. Since Florence was the site of Florence Stockade, a Union prison camp, there are many artifacts from that. There are a large number of actual photographs of soldiers there. A genealogy and research library is available to the general public.
http://discoversouthcarolina.com/products/252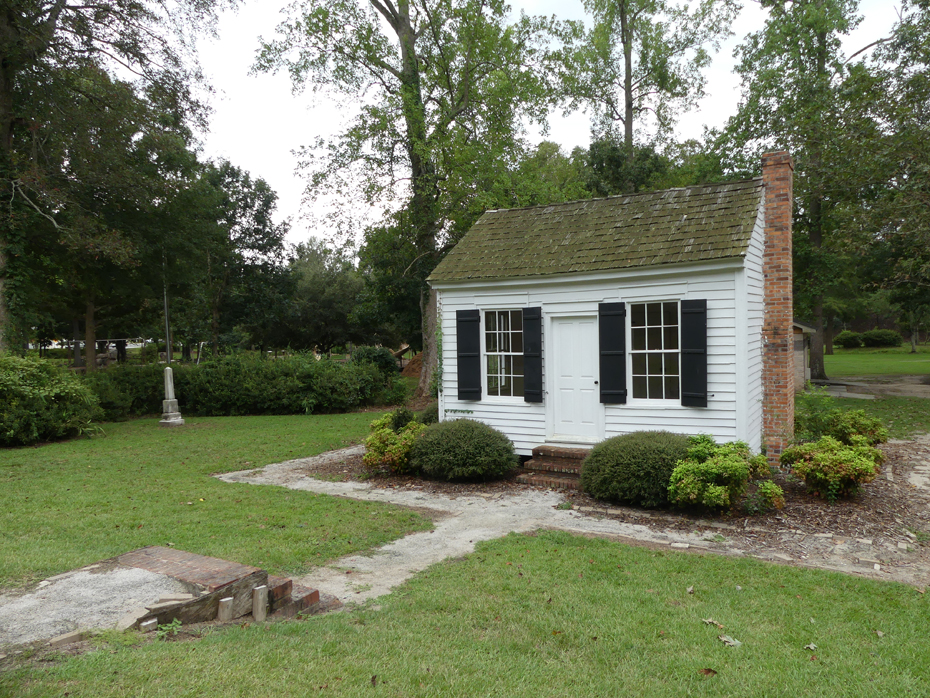 Timrod Park, an 18 acre park is another Civil War related site we visited. The single room schoolhouse where Henry Timrod, the poet laureate of the Confederacy who wrote the lyrics to the state anthem "Carolina," taught at the plantation of Col. William Henry Cannon is preserved in the park.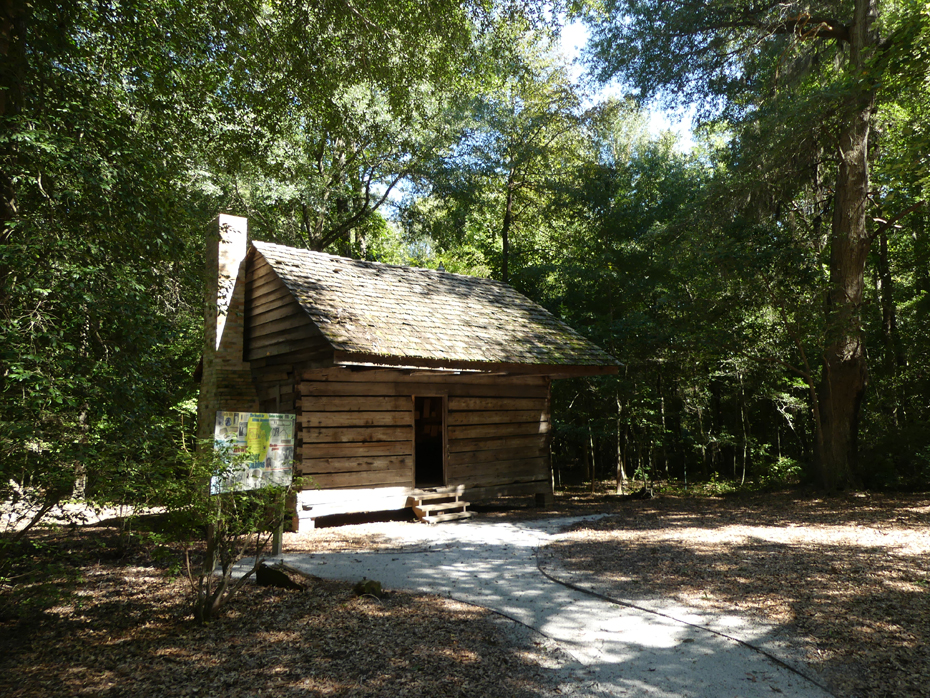 Predating the War Between the States, we visited Hewn Timber Cabins located on the campus of Francis Marion University. Karl McAlister, our guide, was so knowledgeable and was able to trace his family to the same time period.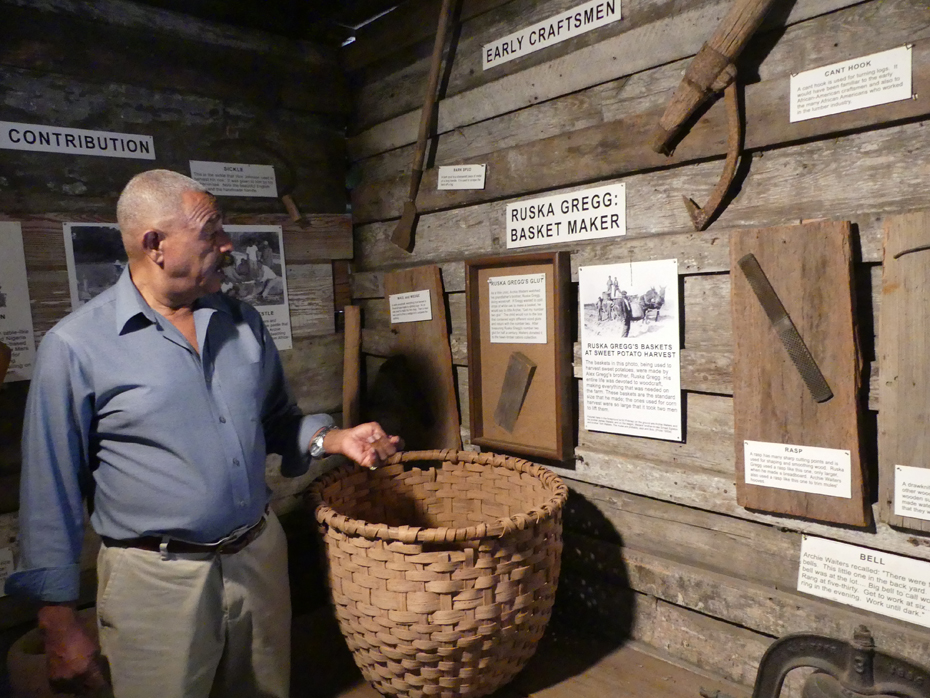 The detail work involved in building cabins that survive for almost 200 years is fantastic. Modern day carpenters would face a challenge recreating one so well constructed with today's tools. We had to remember that those talented craftsmen had no power tools and a limited time between planting seasons to build their homes.
The tools and photos inside give a unique glimpse into the inhabitant's lifestyles.
http://departments.fmarion.edu/publicaffairs/hewntimbercabins/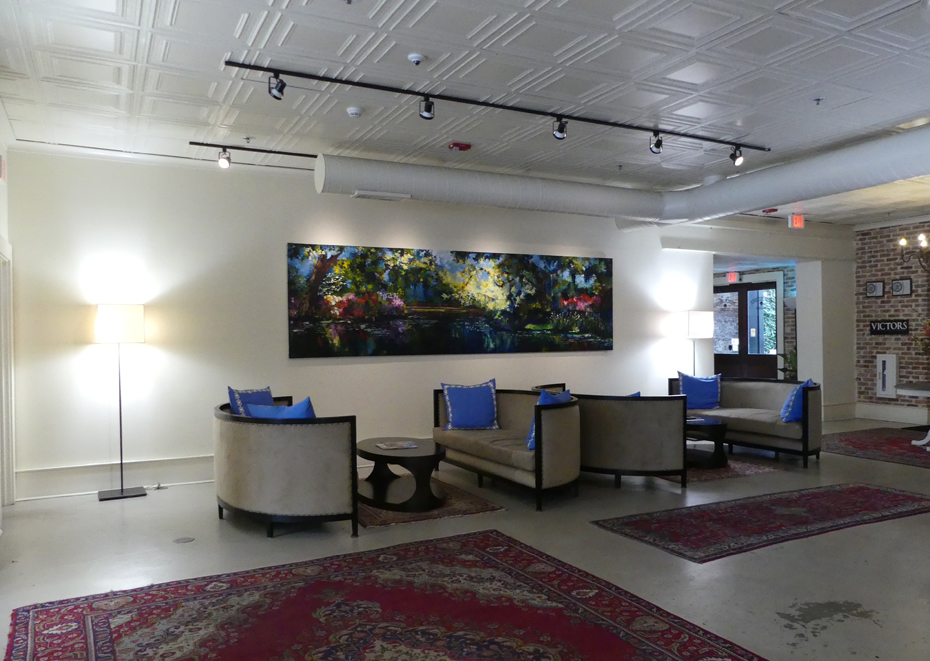 Our home away from home here was Hotel Florence. I won't give too many details here other than to say it was special since it is already picked to be our next issue's Inn Roads feature.
Our next breakfast the next morning was at Victor's, an upscale restaurant inside Hotel Florence. More about Victor's in that next issue Inn Roads feature.
The next two days were filled with fun places and good food. History is big in Florence so we enjoyed a tour of Florence County Museum where curator, Stephen Motte, led us on a trip through Florence's history. The museum goes back to prehistoric periods and brings a visitor up to today. There is art as well as historical and scientific exhibits.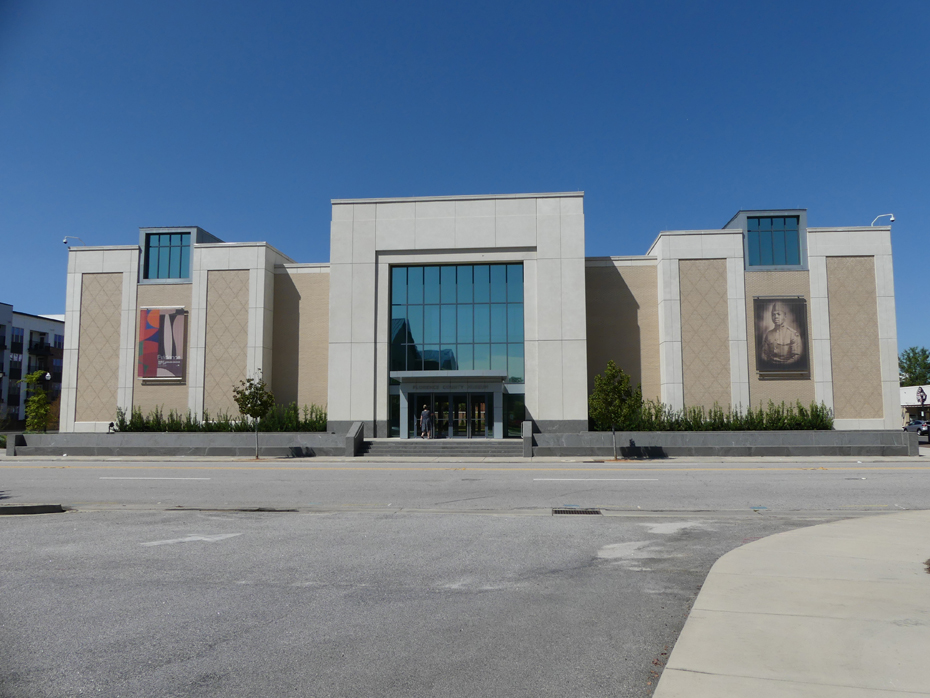 There are a lot of unusual events that happened here. I never knew an atomic bomb had been accidentally dropped on Mars Bluff community in 1958. Neither did I realize Melvin Purvis, celebrated FBI agent, was a Florence County native. Dr. Ronald McNair is also honored here. He is a local native I was familiar with from working at the Space Center many years ago.
We also visited Ronald E. McNair Life History Center to learn more about his remarkable life. For those not familiar with Dr. McNair, he was the second African American astronaut to fly in space. He was killed in the 1886 Challenger explosion at the Space Center.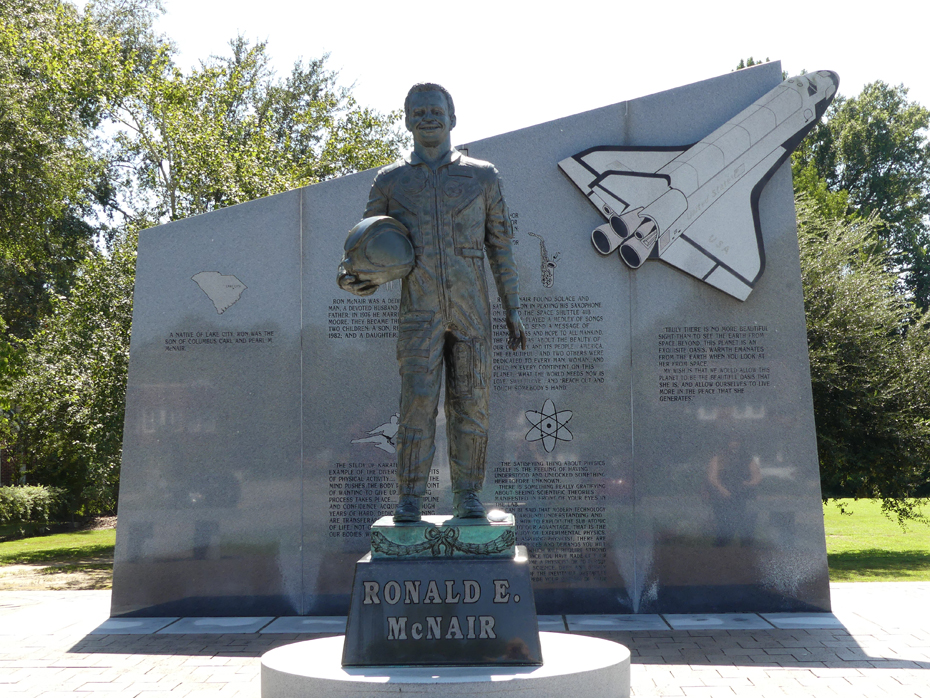 Clyde Bess, director and volunteer at the museum went to high school with Dr. McNair, told us a lot about Dr. McNair's life in Florence County and beyond. There is a stature and his gravesite here as well as the small but worth-a-visit museum.
www.lakecitysc.com/visiting/science-nature/ronald-mcnair-life-history-center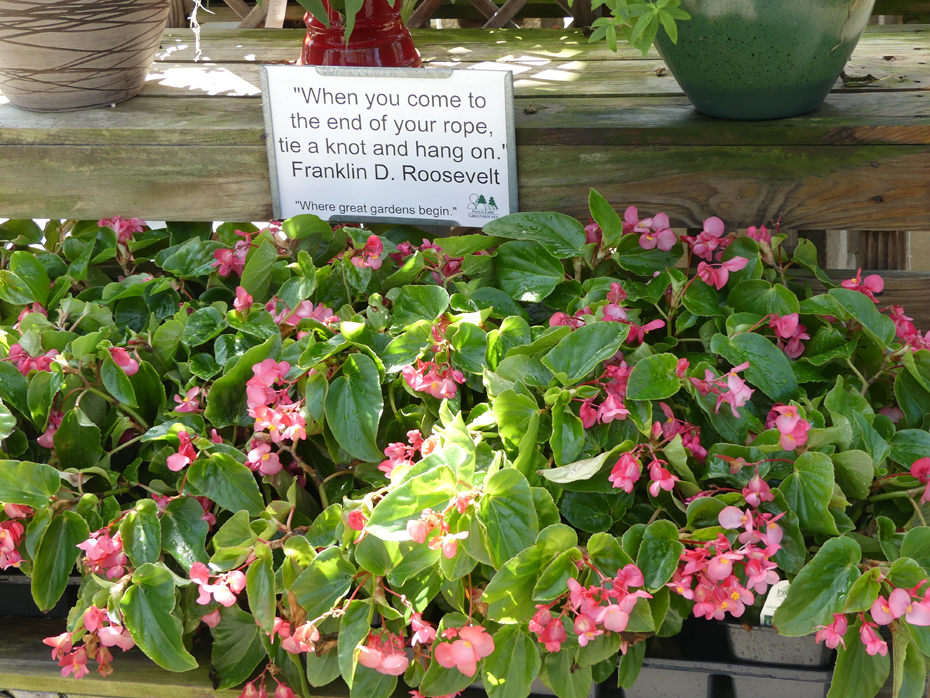 History isn't the only attraction in Florence. Agri tourism is big also. We visited several places that add to the world's beauty and health. One was Forest Lake Greenhouses. They always welcome visitors who want to tour the greenhouses. Our guide, Mandi, introduced us to Tim and Lisa King, the owners who began with a tiny lot back in 1989 and have expanded to over three acres and eight greenhouses.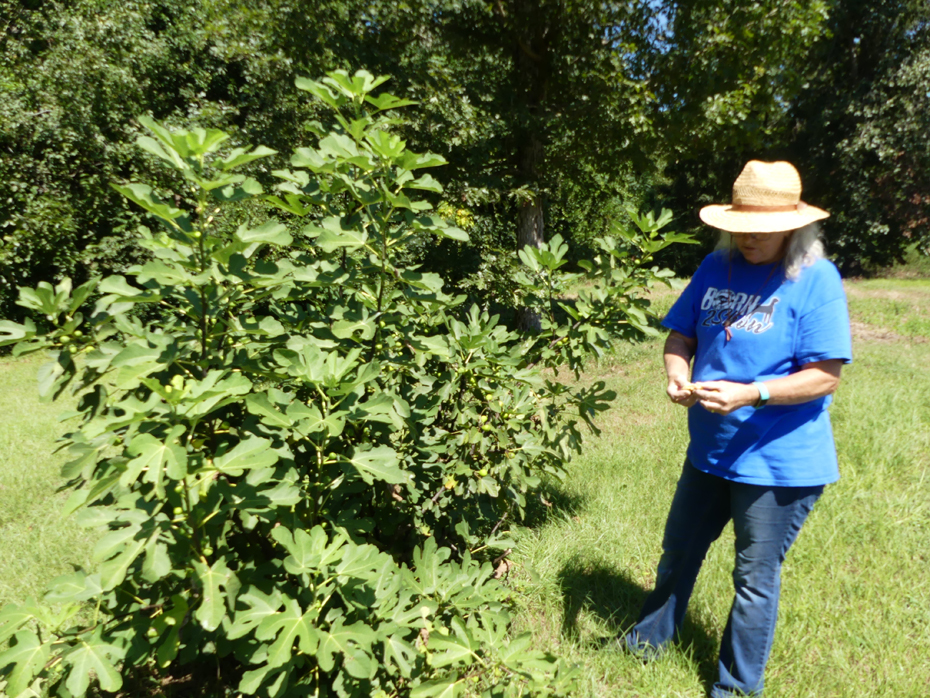 At The Little Fruit Farm, owner Kim Hamm introduced us to her prize dairy goats and a couple of friendly guardian dogs. The farm produces berries, wine grapes, figs, and other produce. A great example of sustainable fruit growing.
www.facebook.com/The-Little-Fruit-FarmSC-157745011067253/
Without doubt the most beautiful agri tourism place we visited was Moore Farms Botanical Garden. It was founded in 2002 as the brainchild of South Carolina native Darla Moore. Ms. Moore made her fortune in New York and then returned to her home state to create a place unsurpassed as both a garden and an agricultural research facility. It's also her home so when you visit, it's very personal.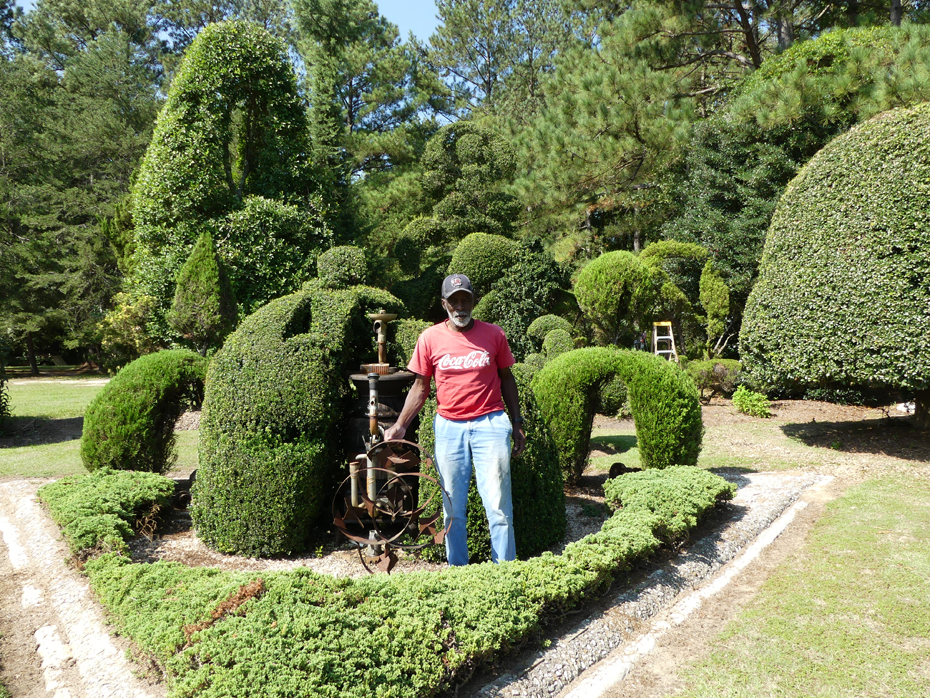 Our last stop in Florence and the most inspirational was a man named Pearl. That is Pearl Fryar known worldwide for his unique topiary garden. We were fortunate to meet and discuss his passion for plants and life in general with him. Aside from being a skilled self-taught topiary artist, he is also a wonderful folk artist. He has created many whimsical pieces from so-called junk. Throughout the theme is love and understanding.
These two very different gardens and other gardens I visited will be covered more in the winter issue of American Roads and Global Highways.
Our dining experiences in Florence were top notch and varied. After Julia Belle's they had a high bar to reach. All did so. We had a dinner at Wholly Smokin', a treat for barbeque lovers. It's located in Florence's Restaurant Row that showcases many of downtown Florence's restaurants as well as some late night entertainment venues.
The most unusual dining experience was at Top Hat Special-Teas. Owner Laurie Crouse opened the Tea Room around 17 years ago. She told us she was not a hot tea person until a friend she traveled with introduced her to it. After that everywhere they traveled, they looked for tea rooms.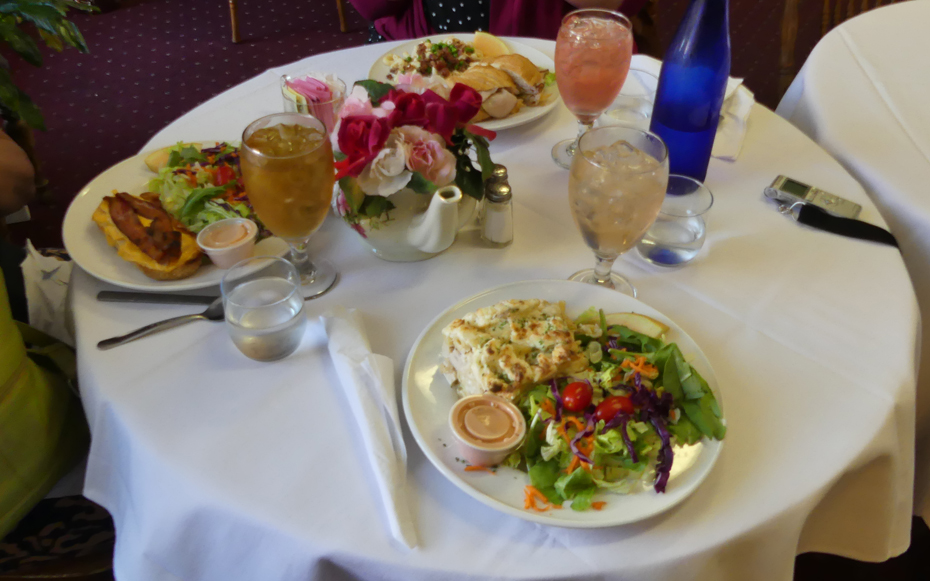 You can have a regular breakfast or lunch there as we did or enjoy their High Tea daily. My quiche and salad was so tasty. The variety of teas, both hot and cold, is amazing.
http://www.tophatspecialteas.com/
Town Hall, located in Restaurant Row at Kress Corner, so named because it was the former home of Kress one of the leading Five and Dime Stores of the 20th century, deserves multiple kudos; food, atmosphere and wonderful staff. The wood fired grill cheerfully blazing in the open kitchen is perfect for atmosphere as well as wonderfully cooked food.
Executive Chef Bobby Hodge works his own brand of Southern cuisine magic on any food he touches. Jennie, our waitress, kept us well supplied. Terrell Ham, the manager, welcomed us and told us a little about the restaurant. Town Hall is new, just opened in June of 2016. The menu changes often as they try to farm source locally.
The Dispensary is an added bonus here. It is perched high on the rooftop and offers live music. We had a great view of the city and the walk upstairs helped work off a touch of the fantastic food that I had partaken of way too freely.
If you are in Lake City, the place for a fast good meal is Crossroads at Main located in the Inn at the Crossroads. The name comes about since Lake City is located on 378 and fifteen miles from I-95, midway between Columbia and Myrtle Beach, and only seventy miles from Charleston.
Our chef there was Sherif, an immigrant from Egypt. He is so versatile as the menu ranges from my choice of Grilled Chicken Salad served filled with fresh strawberries, crumbled chevre, white balsamic vinaigrette, and toasted pistachios, to items like Croque Monsieur which is ham, melted gruyere, coated in a lovely mornay sauce, and choice of a side.
Our last night in Florence I opted for pizza at Rebel Pie. There is more about them here
Many of these short pieces about my Florence adventure will find their way into longer, more-detailed stories in the future pages of American Roads and Global Highways and other magazines.