They're Not Old: They're Antiques
I love antiques. They all have a story to tell. That's why I enjoy browsing around downtown Clinton, Tennessee's Market Street antique district. There are over 20 individual stores with their own personality containing hundreds of items you will never see in a chain store.
These stores belong to real people not some far-away company that orders from China from a list of items available in lots of other stores. Here owners look at real articles being sold by real people. Often they are told the history of the item. One store had a sign that summed up the difference. In part it said "…You are helping a little girl get dance lessons. You are helping a little boy get a team jersey…"
In one store, I spotted a John Wayne life-sized cutout looking like he stepped right out of one of his old westerns like Stagecoach. Hanging right next to it was a dress that would have been right at home on Claire Trevor in the same movie.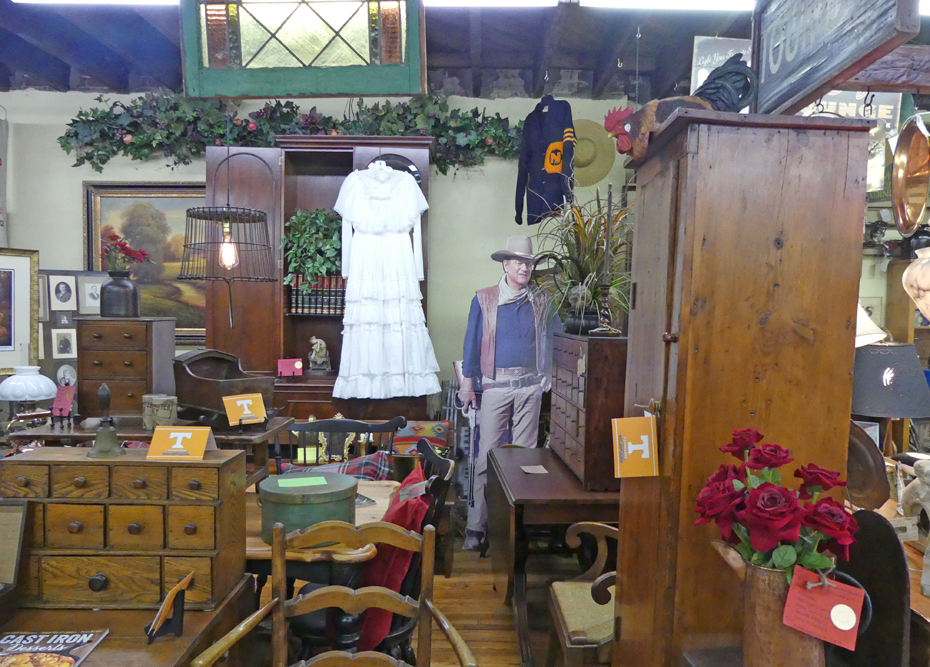 Glass ware and china collections abound. Many of the stores had selections of the old Blue Willow pattern dinnerware we have all seen or used in our youth if we are of that certain age. Furniture from dainty, period French items to rustic farm style pieces are easy to find. Vintage clothing and jewelry are other fun items to look for here.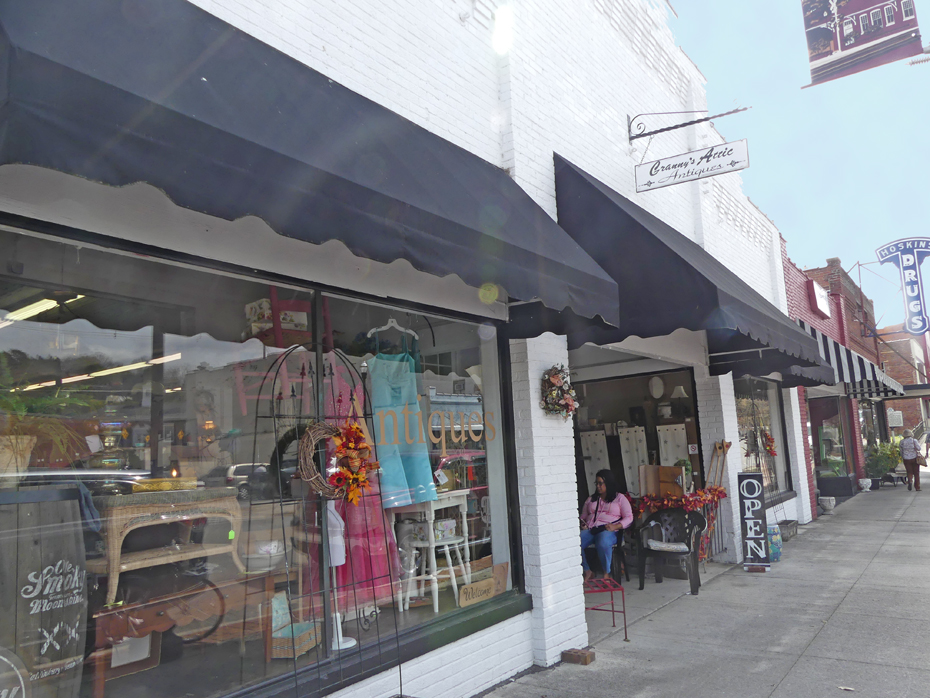 You may find pearls with a local history among the jewelry. One of the things you may not associate with Appalachian culture is pearl hunting but from 1895 to 1936, Clinton was one of the leading pearling centers. Pearls found in the mussels from the Clinch River were highly valued and often sold for $100 each. They were featured in the 1900 Paris, France Exposition. The shells were used to make mother-of-pearl buttons.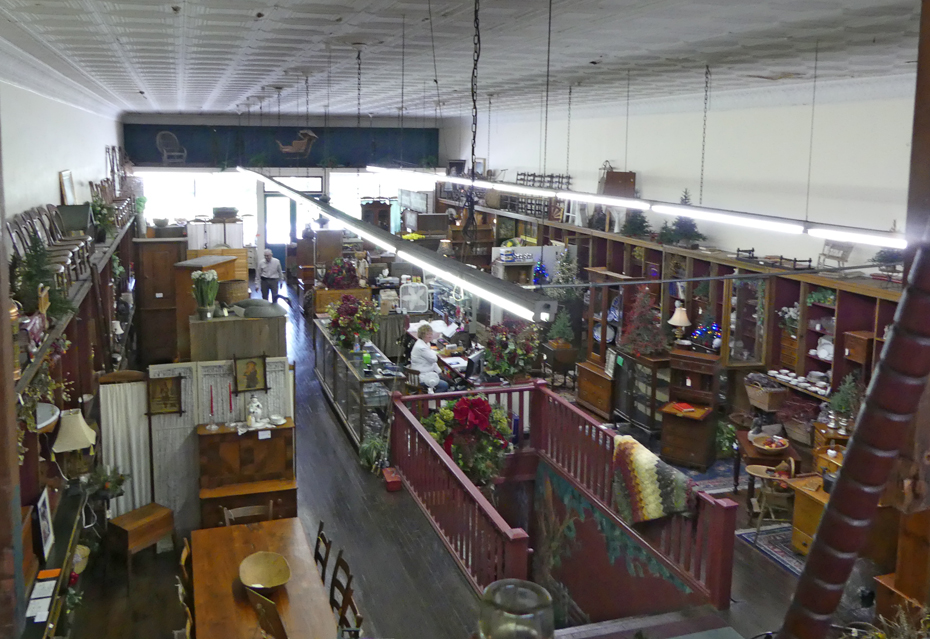 The building of Tennessee Valley Authority (TVA)'s first dam, Norris Lake Dam, ended the pearling business in the river. However, it ushered in a new era and there will be stories about that in the upcoming regular issue of American Roads and Global Highways.
If you want to enjoy Clinton's antiques at their finest, The Clinch River Spring Antique Fair is held annually on the first Saturday in May from 9 to 5. Over 100 Antique Dealers come to Clinton's Historic Downtown on May 6th; these stores and others will be out in force showing off their wares along Market Street and off the side alleys. Although the festival is only one day, the fun starts on Friday evening May 5th with a kick-off party from 6 pm to 9 pm with food and live entertainment. It's not only local stores; dealers come here from more than five states. You will be treated to an antique car show during Saturday's Fair along with lots of food venders.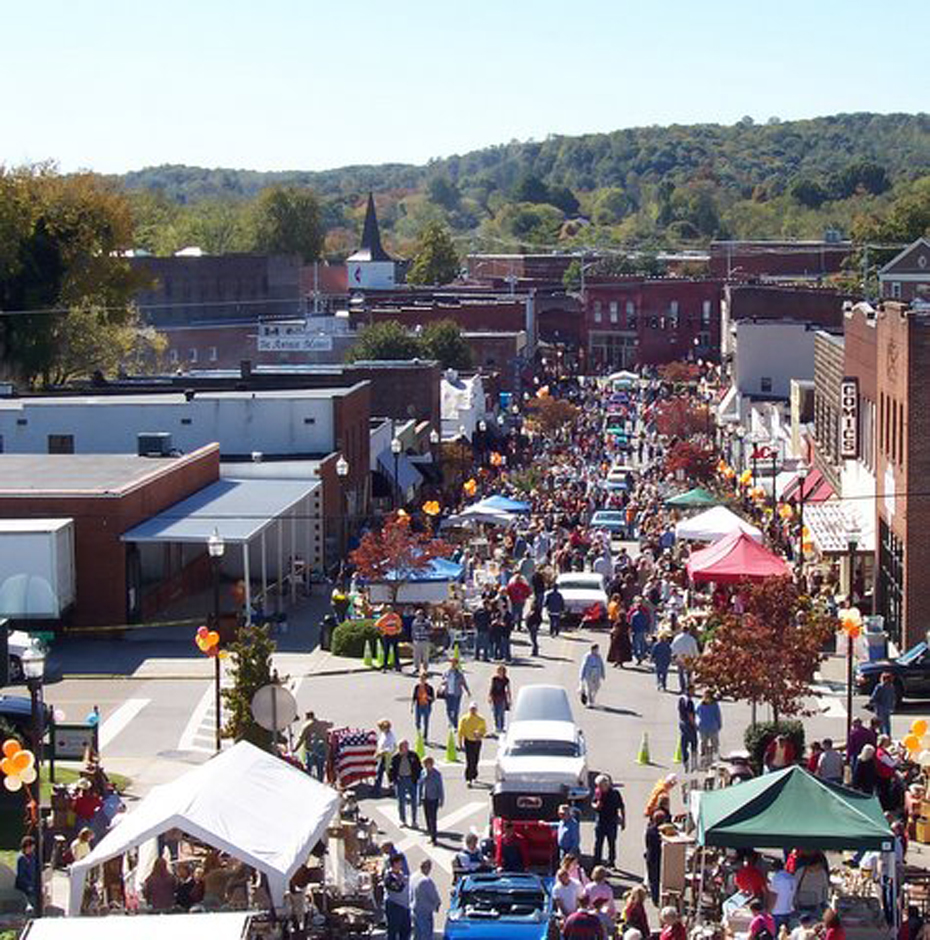 Clinton's own antique shops will remain open for late Saturday night and will all be open for Sunday shopping from 1 pm to 5 pm. You may find the next Antiques Roadshow big find there.
Festival photo courtesy of Anderson county CVB
For more about the festival:
http://theantiquemarket.com/spring-antique-fair