My Best Airport Tips
After the horrific events at Fort Lauderdale Airport, I thought it was time to offer some airport travel tips to keep you safe and make the trek through the airport less of a minefield. Nothing can guarantee you a safe trip but I intend to do what I love most, keep traveling. I will not let deranged terrorists scare me away. However, I will do all I can to minimize my risk and make the "getting there" part as pleasant as possible.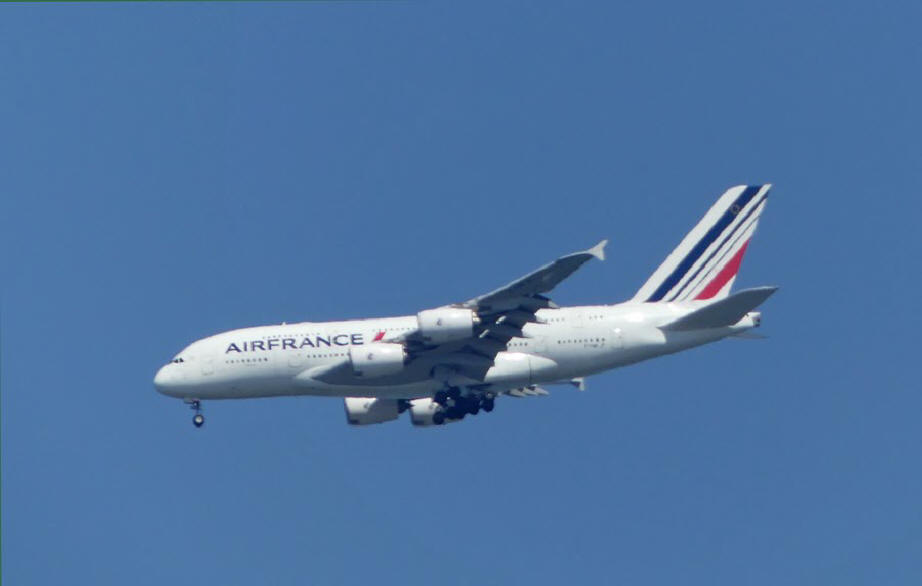 Here are some of my personal favorite tips culled from lots of flights in my career as a travel writer:
Before you plan a trip and before you leave on it, check with the US security site . They make you aware of known situations.

If you travel internationally be sure to have the address and phone number of the American embassy or consulate with you. Make a copy of your passport in case it is lost or stolen. Make a family member or friend aware of your itinerary. Also make you credit card and bank aware of where you will be traveling. If a credit card gets a charge from another country they may not approve it until they contact you in case of a stolen or hacked card.

Since the front portion of the airport before you pass through security is considered a "Soft Target," you want to get past security ASAP. Be alert for anything unusual as you head for the checkpoint. If you see someone acting suspicious or an unusual object, walk do not run as this makes you look suspicious and alert the nearest security officer. Even if you are at the airport long before your flight time, go through at once. You can always shop or dine past the security checkpoint.

Being prescreened helps get you through without waiting in long lines. If you travel a lot you may want to get Pre Check or Global Entry if you travel internationally often. Currently Pre Check is $85 and good for 5 years. Global Entry is $100. You will want to check on airport status and general information related to TSA here.

Keep documents safe. I use a small pouch with a lanyard such as you might be given as a name badge holder at conventions around your neck or a small stick-on pouch that attached to the back of your phone case. In it put your boarding passes, ID, your cell phone and a few dollars or a credit card. That way, everything you need is right at hand with our having to dig in a purse or pocket.

Print out your boarding pass either in paper form or online the day before. Most airlines allow this 24 hours ahead. Most hotels have a way for you to print them out or you can place them on your cell phone for scanning when you board. Either way be sure no one else can access the pass.

Try to facilitate passing TSA checkpoint as easily and quickly as possible. Wear slip-on shoes you can get in and out of without buckling or tying laces. Have everything like coats, liquids and laptops easily accessible and ready to place in bins as soon as you enter the checkpoint.

Remember TSA personel have gotten a bad rap. Sure there are a few bad apples but most are just doing a thankless job to help keep us safe. A smile or plesant word is usually appreciated and returned.

If you are flying alone and hope to have a vacant seat next to you to sprawl out, ( I am using "sprawl" loosely considering the seat size on planes now.) choose either aisle or window seat on a row with three seats and pick a row that has the opposite number from your seat (aisle or window) taken. Most people do not want to pick a middle of the row seat unless there is nothing else available so unless the plane is full you have some chance of that middle seat being left unoccupied for your purse or book.

Avoid going to the airline counter to check luggage. Either go with carry-on or check at outside or self check baggage. If you want to skimp on paying luggage fees, try packing your carry-on with all items you would not mind checking. I use the largest carry-on that meets regulations (does not exceed overall dimensions of 45 inches length + width + height for most airlines. Do check your airline's regulations before packing.) Then for women, use a super large "purse" that can carry your laptop or tablet, camera, all you regular personal items and any snacks you want to carry (unless you fly first class, you will not get much to eat on a flight.) Inside I use a smaller tote or regular size purse to compartmentalize items. For men, pretty much do the same except substitute a computer bag or extra large briefcase that holds all of the above. What will often happen if the flight is full and overhead space is limited, and that is the rule now, the gate attendants will announce that any passengers wanting to gate check their carry-ons to their final destination may do so for free. I then check the one bag and split the contents of the oversize "purse" leaving me with two small carry-ons and a free baggage check. Remember this is never guaranteed so be prepared to struggle with the big carry-on plus personal item if they don't do the courtesy check in.

Always use a luggage tag of your own. Don't depend on the airline one. Use a distinctive one large and brightly colored that can be easily spotted when your bag starts coming down the turnstile. Again get it off and head outside as quickly as possible. A colored luggage handle also helps with the spotting and also makes it easier to carry thanks to the padding.