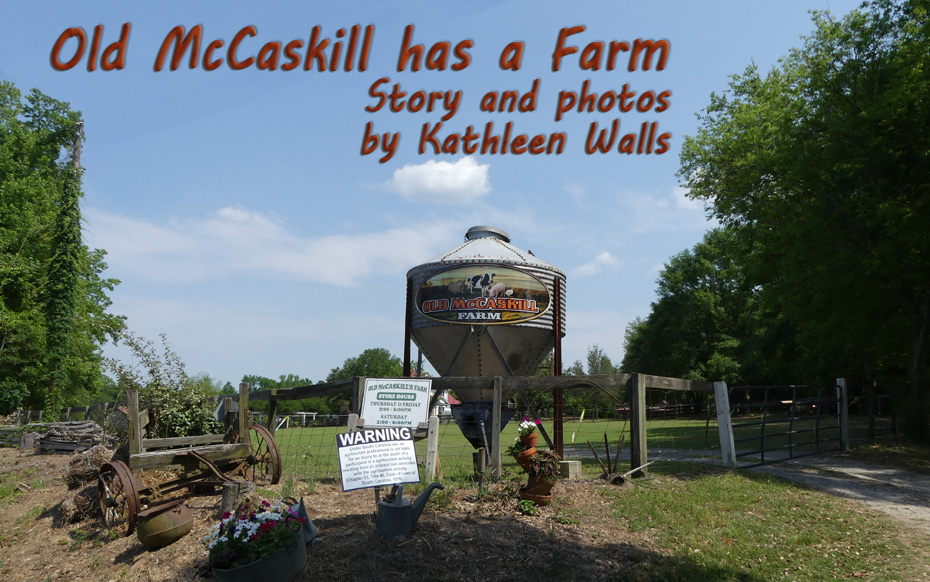 Real farms are rare treasures. Those pleasant homes with a family living in the midst of real farm animals, crops they planted themselves with cats and dogs to share the space have mostly been replaced with huge corporate offices where someone orders the planting done by huge machines manned by workers who are bused to the site then returned to the city after the day's work is done. The office workers only know the animals they are raising by the number and type. That's why it's such a treat to visit a real farm.
Things are different at McCaskill's Farm in Camden, South Carolina. Things like the tiny, bottle-fed lamb Kathy McCaskill wasn't sure would survive. And there is the tiny duck with a misshapen bill. Corporate farms would just put them down and write it off as cost of doing business. Kathy McCaskill didn't do that. As she said, "He doesn't know the difference. He's eating just fine."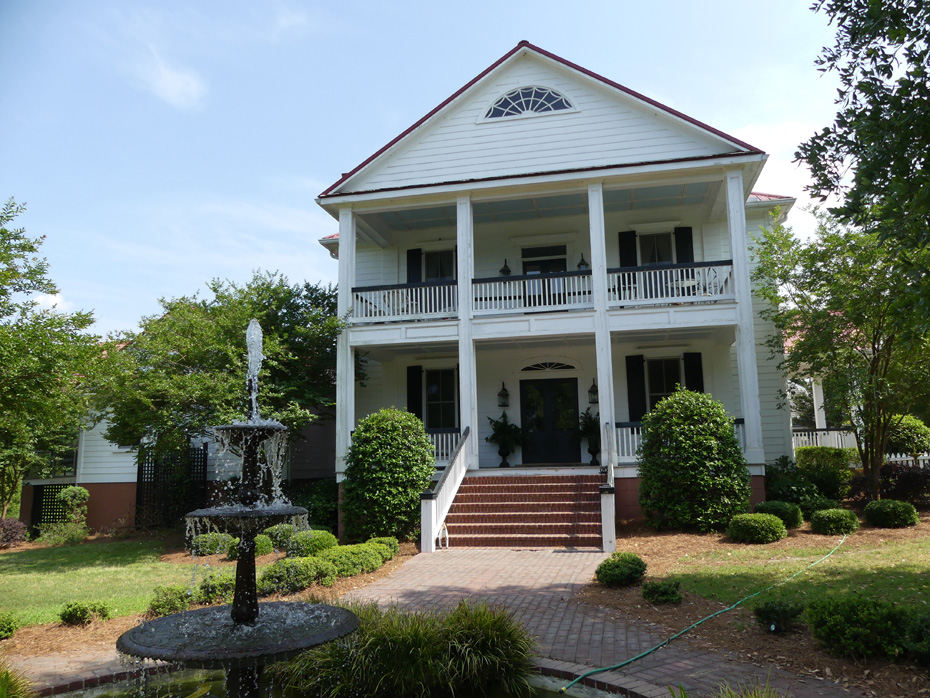 When we visited, Kathy had just returned with some treasures to add to the home she and husband, Lee, open to guests as a bed and breakfast. Their original home was destroyed by fire just 11 years ago. The new home is a cozy blend of modern farm house and old plantation sitting in the midst of their farm. Each room is furnished with carefully gathered antiques.
Inside we were greeted by the house cat, named Mr. Piggie because they rescued him off the top of a pig pen. He followed us as we toured from room to room. Kathy told us there is a barn cat but it never comes into the house.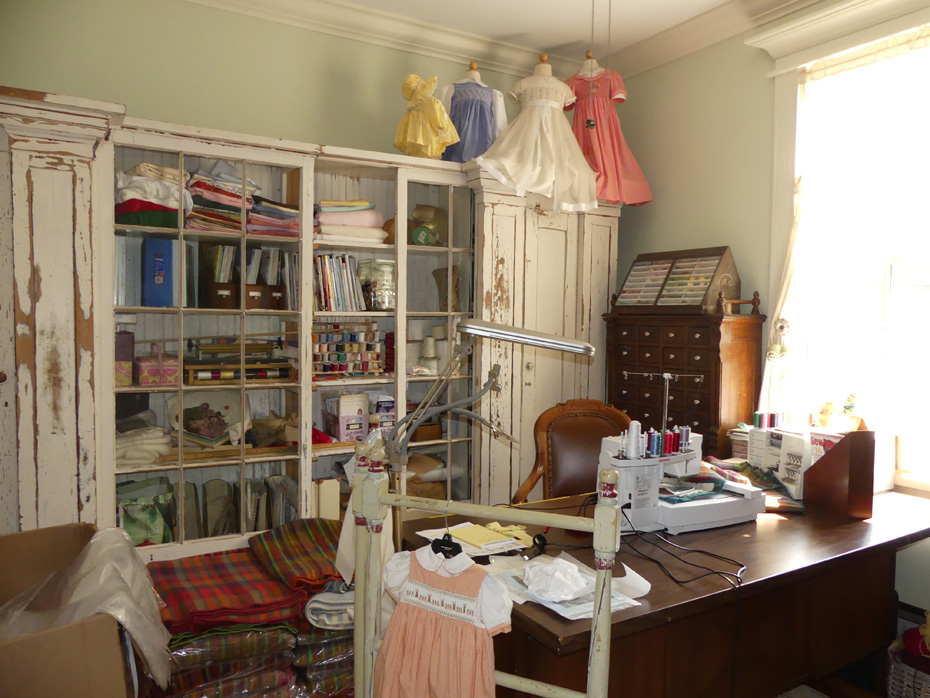 One of the most interesting pieces is in Kathy's sewing room. It's a cabinet dating back to around 1830. Originally it had been in the former Chamber of Commerce office but when they renovated they didn't want it. It was originally used to store dishes but she had cut it to fit her room and uses it to store fabric and sewing supplies.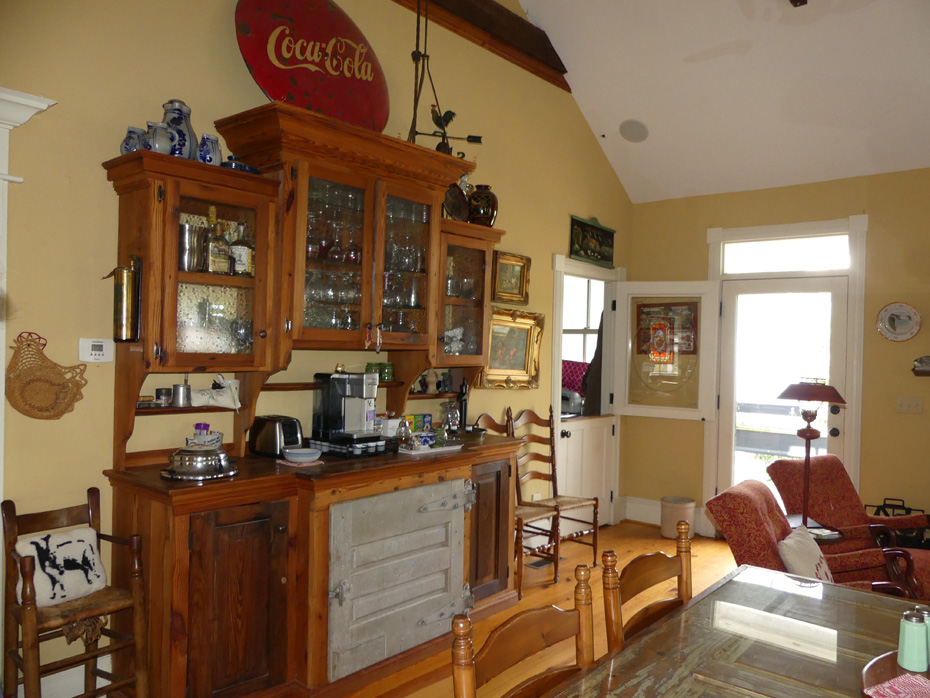 Another fascinating piece is in her kitchen/dining area. Lee found an antique freezer door. He constructed a wine cabinet around it and used the door as the door to the wine vault.
The entire house is floored with different types of wood. The hall is done in hickory. Each guest bedroom is unique and furnished with comfortable antiques. One even has a tiny wood burning cast iron stove.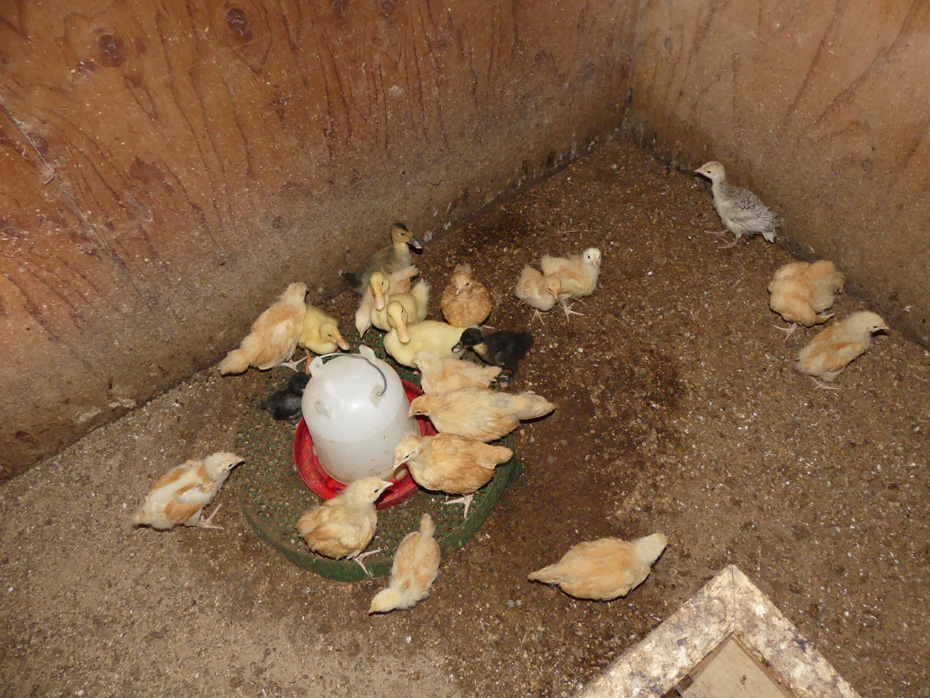 Outside, Kathy led us around the duck pen area. Dozens of yellow blobs wandered around, pecking at food and drinking water form a pan. The deformed billed duck was busy eating along with his siblings. We peered into the incubator where the eggs were all dated and numbered.
There are chickens, turkeys, guinea hens, pigs and goats, all free-ranging and happy looking. As soon as I approached the fences these animals rushed over as if expecting feeding.
Next we walked past her garden. The space was filled with healthy looking squash, tomato, pepper and other seasonal vegetable plants. Like so many other subsistence farmers who do not use chemical pesticides and grow their food naturally, Kathy explained, "I cannot afford the organic certification."
Her bottle fed lamb not only is surviving but was so spoiled that as soon as it saw us approaching the fence it ran over to beg a handout. One of her border collies who help herd the sheep ran to meet us and begged to be petted as did one of the Welsh corgis, Tater. The Great Pyrenees who guard the sheep stayed with their charges. They were watching a large bird that flew too close to their sheep.
Kathy pointed out several new baby sheep with their mothers. One she had first seen a few days ago and one that day was the first time she saw it, making these tiny ewes no more than three days old.
In the pasture next to the sheep, there were two beautiful horses. Everything here is so beautiful and natural looking.
On the other side near the farm shop there is a root cellar and a grist mill. The buildings all fit the traditional early farm style.
Daughter, Ashley, adds a different touch to the farm experience you'll enjoy here. She prepares a farm to table buffet meal every Friday. When we visited, Ashley was in the farm store/gift shop getting her attached kitchen ready for the next meal.
In addition to the everyday farm life you see here, Old McCaskill's Farm has special events. The latest is a DHEC approved canning kitchen. Thursdays during the growing season, they can jams, jellies, pickles, relishes and seasonal vegetables growing just a few yards away. They now offer classes for those wanting to learn the once-routine-housewife skill of canning.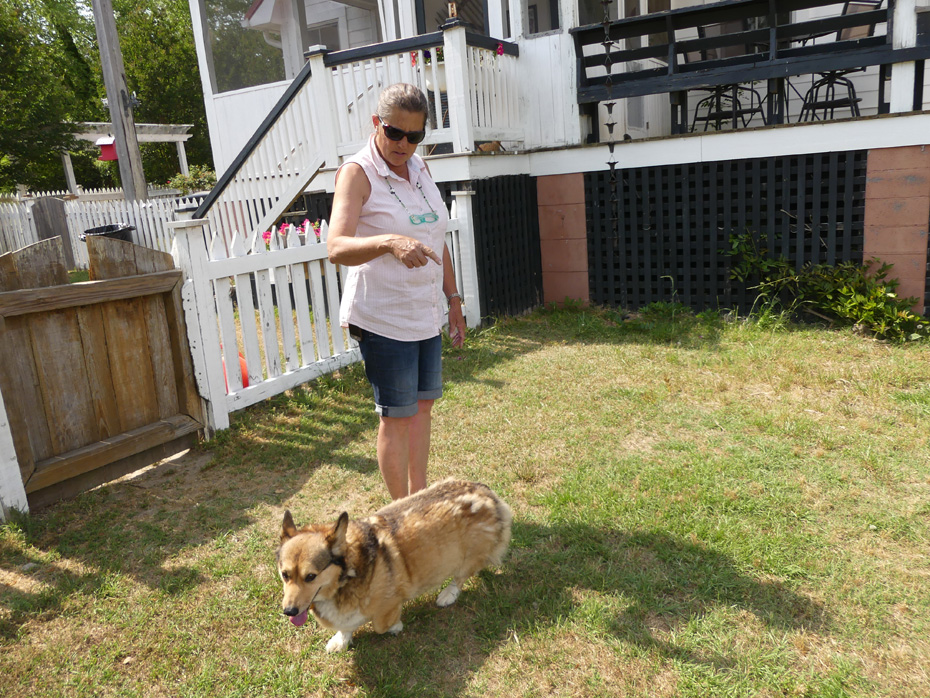 The biggest event is the annual Old McCaskill Farm Sheep Shearing. This is usually held in April and besides watching professional sheep shearing as it was done back in the days of our ancestors, you can visit a grist mill, watch a blacksmith forge everyday items, visit a sawmill in action, watch spinners and weavers create beautiful natural items.
For more info:
http://www.oldmccaskillfarm.com