In Great Valley, New York, Pumkinville marks the fall season. Every September, fall fun lovers of all ages await the opening of Pumpkinville on the third Saturday of September. It runs through Halloween. The attraction, a cross between a roadside pumpkin seller and a festival, began in 1968 when Joseph and Helen Holloran started selling pumpkins at their roadside stand. Dan and Diane Pawlowski, who took over 23 years ago, open the event for its fiftieth year this season. Each year there is something new.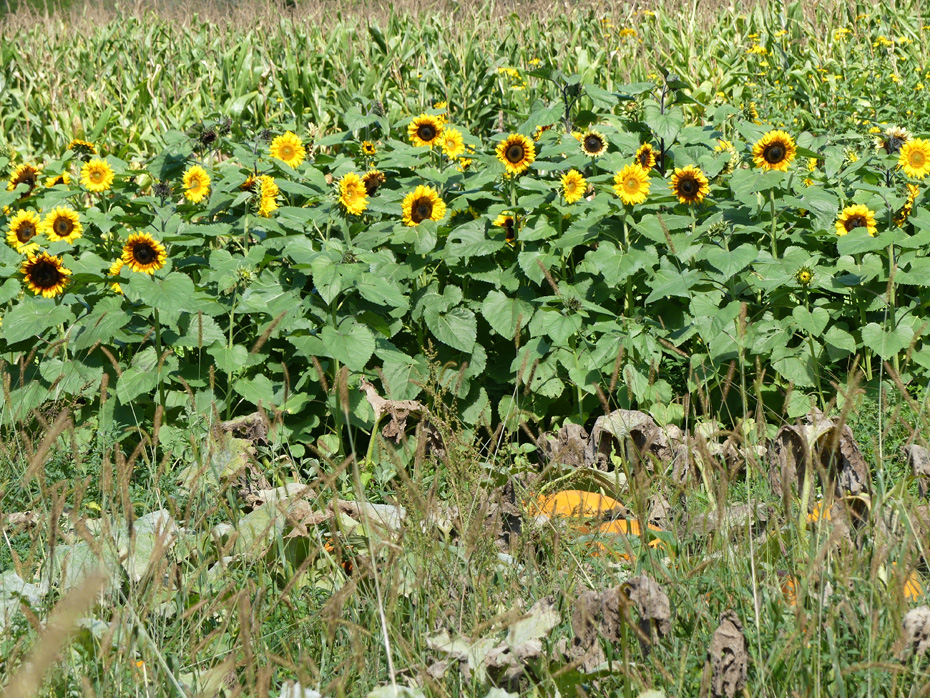 This year there is a Sunflower Festival on the weekend of Sept. 22 and 23. You can pick sunflowers or purchase pre-picked bundles. All the proceeds go to the Pink Pumpkin Project, an Olean-based organization supporting people undergoing breast cancer treatments. When I visited on the first weekend of Pumpkinville there were already beautiful big, yellow sunflowers blooming right next to the pumpkin patch.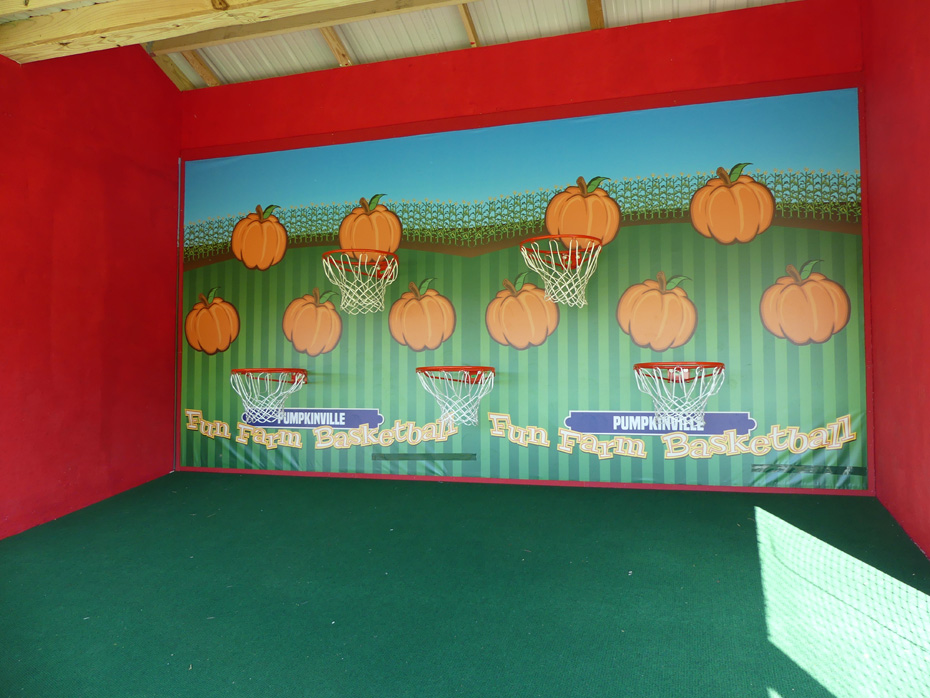 Other new features are a giant children's slide on a hill and the Barnyard Ball Zone. TThe Barnyard Ball Zone will appeal to sports lovers. There are basketballs you try to toss through hoops, baseball you throw to rate a home run, other base runs or, like me, complete misses that probably mean "you're out" and other ball tossing contests.
There new permanent restroom facility is one of the nicest I have ever seen at a temporary outdoor event. It's clean, large and even has a changing table for infants.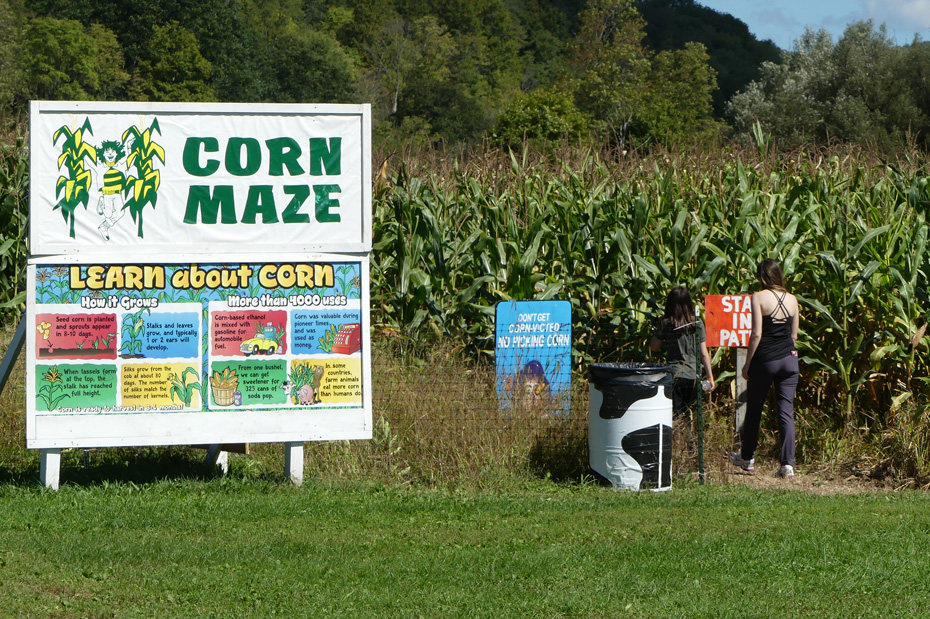 The old regulars naturally include the pick-it-yourself pumpkins and the corn maze. The apple cider press is another tribute to local produce. The beautiful smell when you step in the door lets you know these apples make a delicious cider. The best thing about the produce is tha ti is all grown on the 200 acre family farm. For the pick it pumpkins there is a five acre patch where you can wheel on of the wheel barrows in and choos just the right ones. There are also 10 varieties of winter squash and lots of gourds.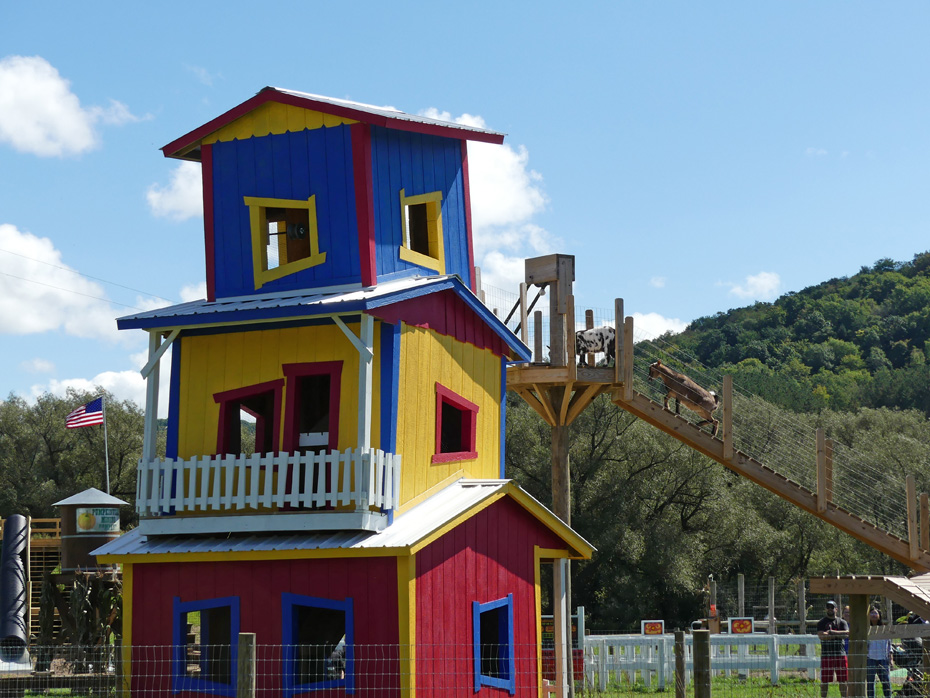 My favorite attraction is the barnyard where you can feed happy little goats. They welcome you with open mouths. The feed dispensers let you get a quarter's worth of goat feed to make them happy. The goats are well housed. There is a brightly colored three story goat-tel which the goats enter by means of ramps. You might say the goats are head and shoulders above everyone.
Naturally since it is coming on to Halloween, there are a lot of spooky features. A mock cemetery sits near the entrance. Spookum Barn draws you into dark slightly scary scenes. There's a talking pumpkin to welcome you to the event.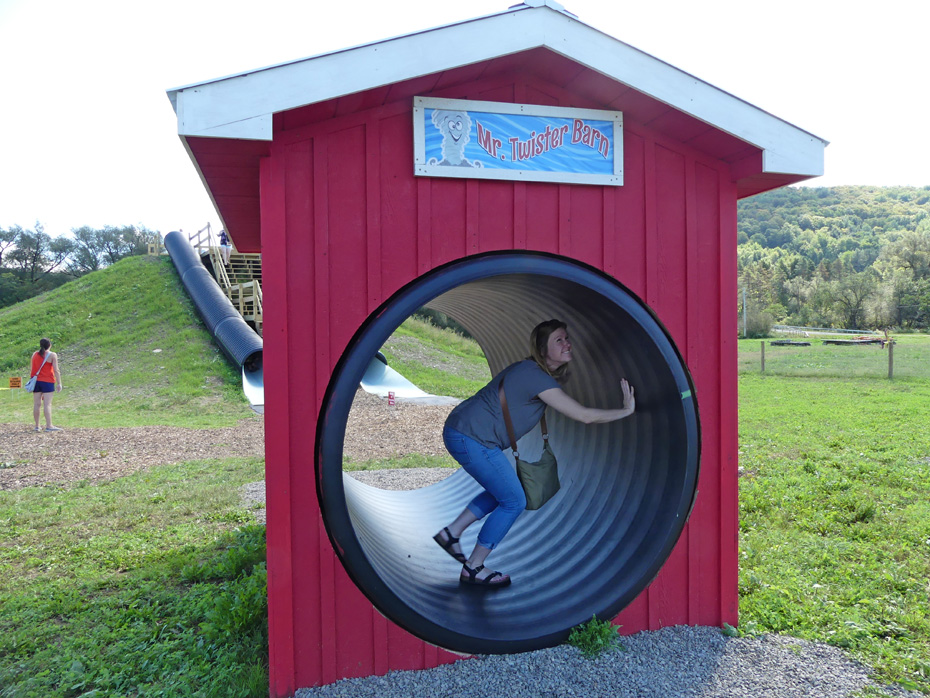 Kids of all ages love the Mister Twister Barn. It's a round tube-like devise you turn with your hands and feet.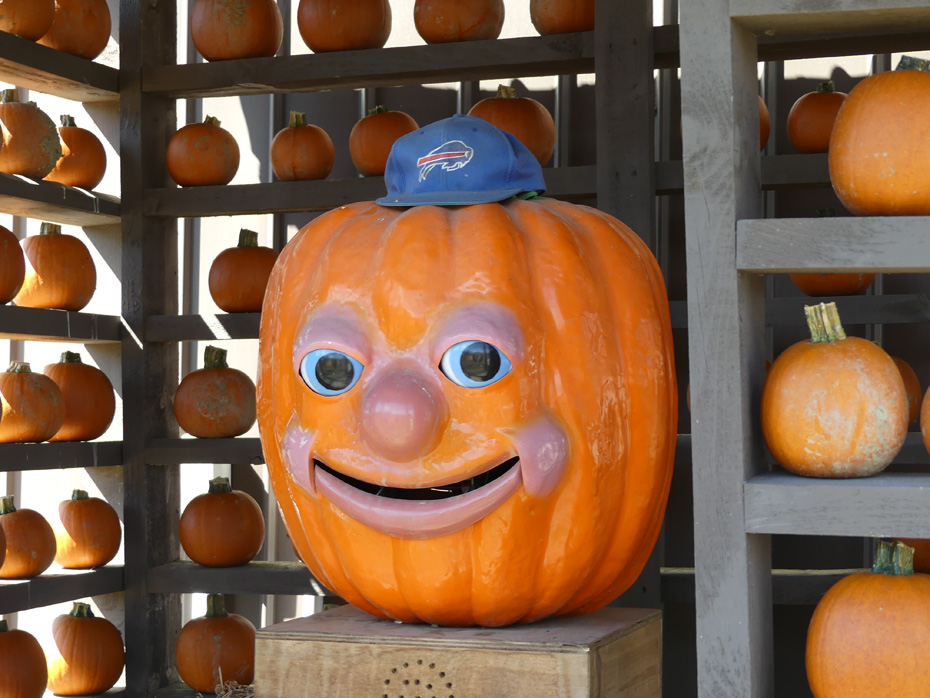 Grownups will appreciate the tractor display, shops and the many food locations. The pumpkin donuts are delicious. The Pumpkinville Grill is open all week and on weekends you will find a chicken barbeque. The sweet end is not neglected with kettle corn, fudge, ice cream, and pies all washed down with that homemade cider.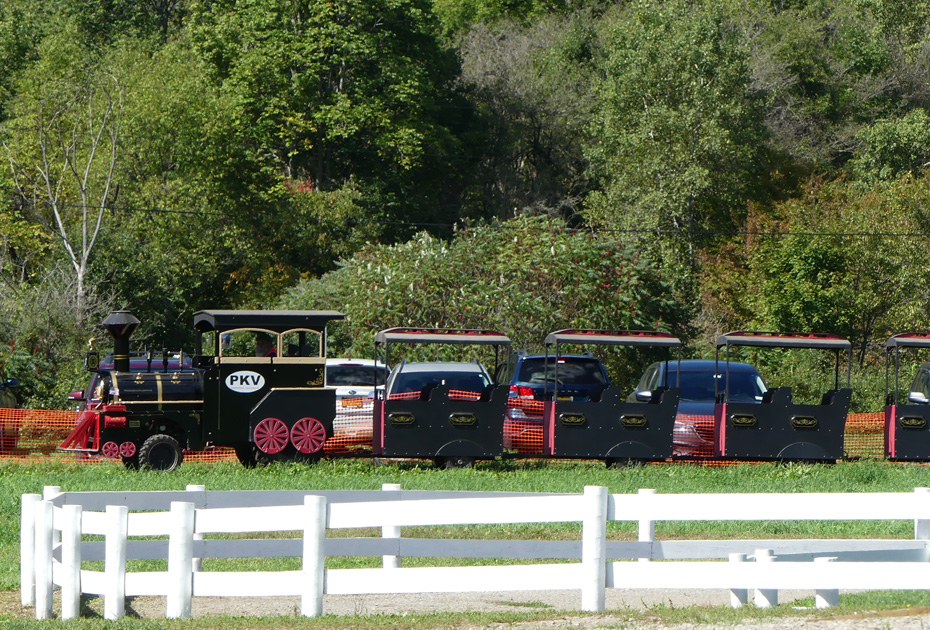 Most of the activities are free but a few require a paid ticket; things like the Jumping Pillows, the Corn Maze, the Pumpkinville Express Train, the Cow Train, and even helicopter rides on weekends.
For more info:
We'd love your comments!