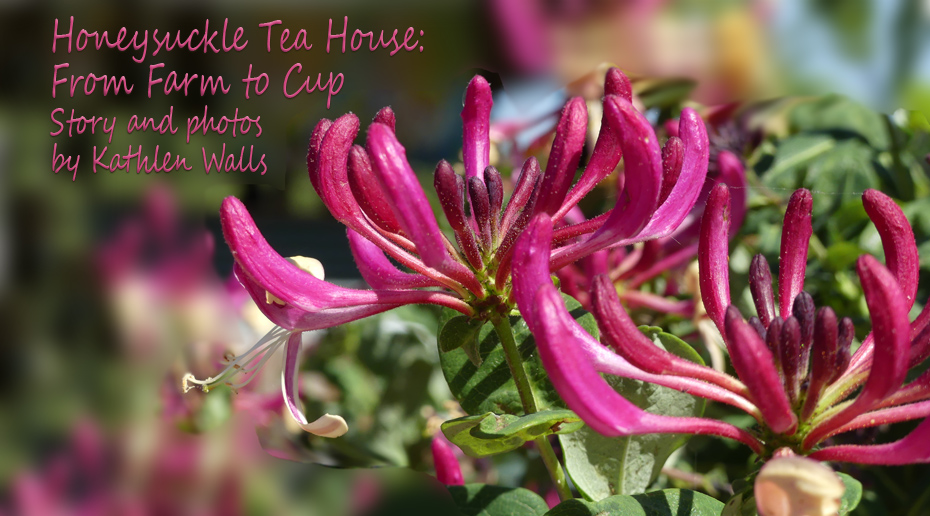 Honeysuckle Tea House
near Chapel Hill, North Carolina is a unique place in today's world. It is a multipurpose gathering place on a farm that serves as an apothecary as well as offering classes, entertainment and a place to enjoy a spot of tea. In today's coffee-conscious environment, they do serve coffee but tea is the star of the show. It's my kind of place since I am probably the only person from New Orleans who doesn't drink coffee.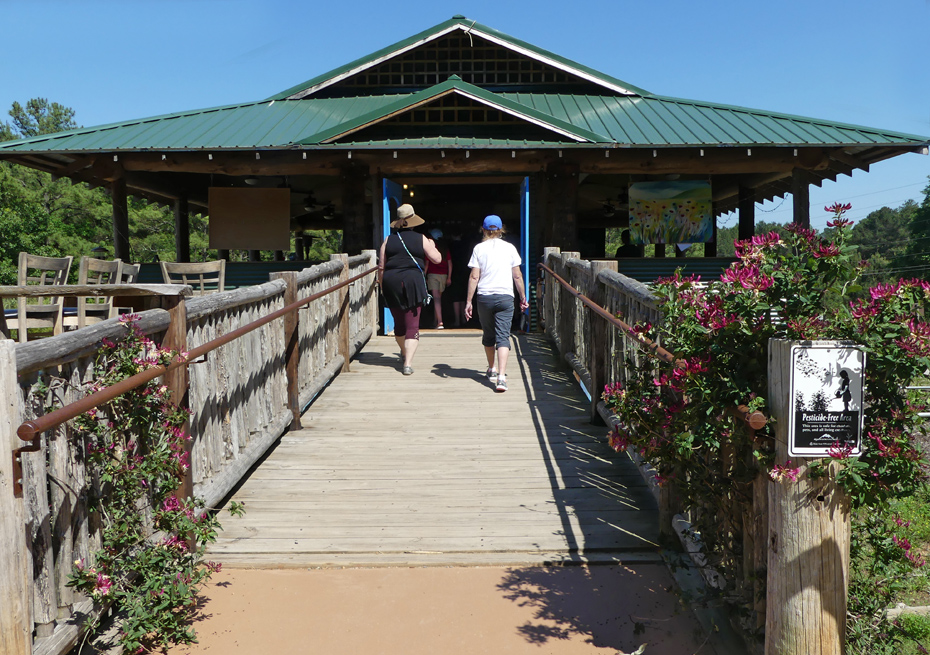 As you approach the tea house, you see a unique structure open to the weather but roofed like a Japanese tea house. It sits high above its 17 acres supported by recycled shipping containers from Norfolk, Virginia and the roof is supported by recycled telephone posts. Recycled is the keyword here. Honeysuckle Tea House is as eco-friendly as they come. For instance, the shipping containers used to support the structure serve a double purpose: to cultivate edible mushrooms used for medicinal purposes. The tea house is surrounded by a wonderful view of their 72 raised herb beds and in the distance you can see their tea field. Because of their open-air-ness, they are only open from mid-March to mid-November.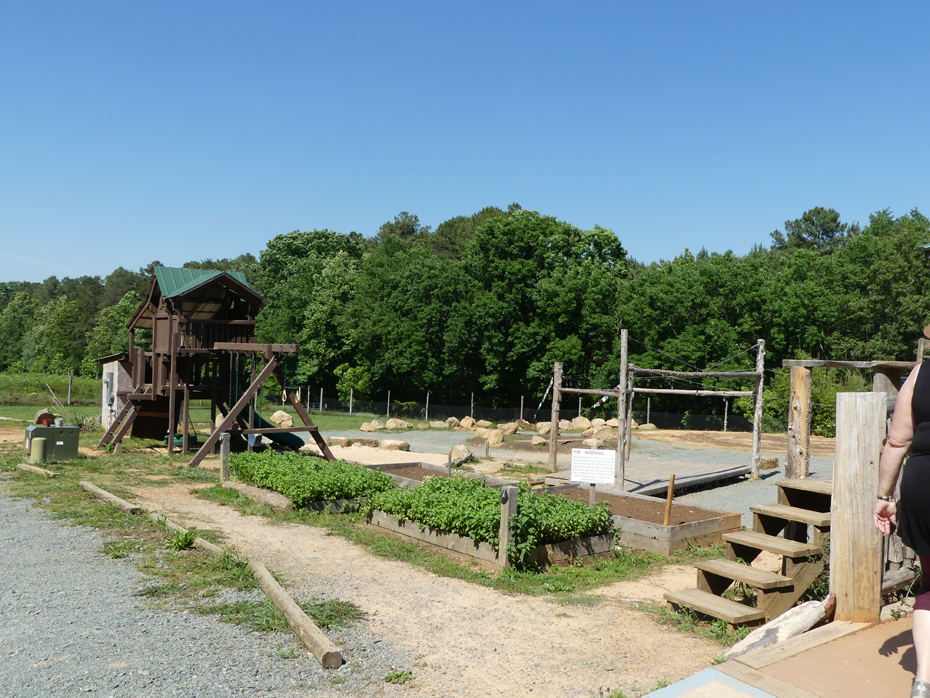 Inside you have a view of their playground and stage area. Honeysuckle Tea House is kid friendly and pet friendly along with eco-friendly. Although I visited in mid-afternoon in summer, I tried their Blackberry Fig Tea. It's a blend of Indian black tea with figs, blackberries and anise seeds and so delicious.
Since the tea house has WiFi it is a perfect place for a parent to work on their computer while the children play in a extremely safe environment. There are no streets and traffic, just nature. I was just inches away from a bird feeder where a persistent little fellow pecked at the feed. Just watching the flowers and birds from inside the tea house is fun but on weekends they offer entertainment; yoga and other classes, music and classic movies.
Chef Whitney Dane and herbalist Rachael Zingone are the creators of the unusual teas and herbal concoctions. They create unique tea blends, tinctures, salves, soaps and more. Their herbal offerings are often grown on site. Within a short time, much of the tea will also be produced there. There are bee hives on site but a ways away from the tea house so I didn't get to see them. Their herbal offerings are drinks like Tulsi Chai which combines chai with holy basil, Mint Melange combining various types of mint and many others.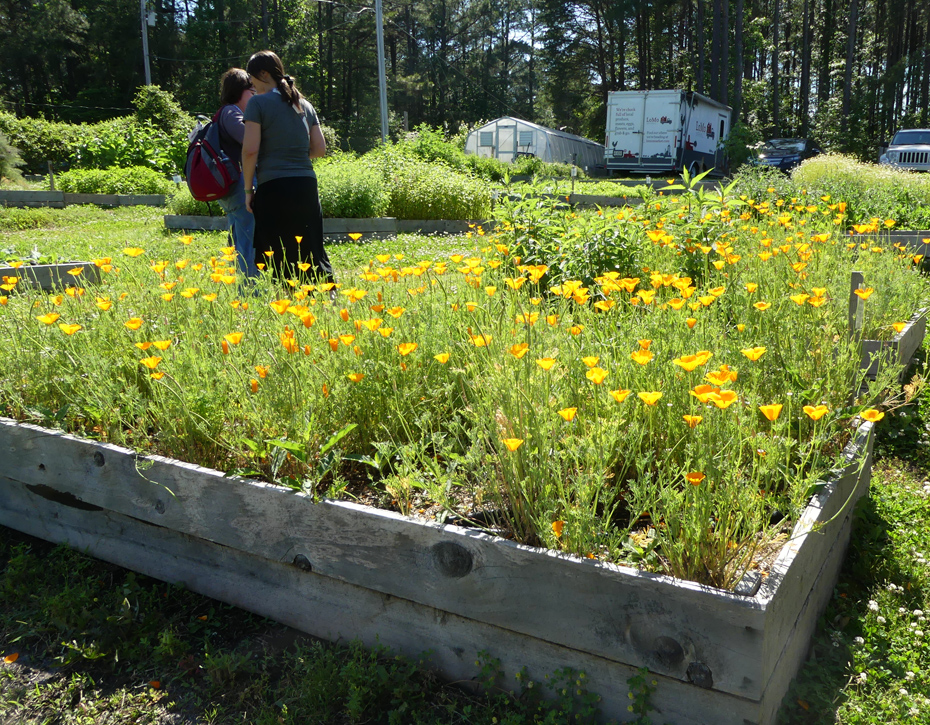 The herb beds and surrounding land grow a lot of heritage and native plants like elderberry which has high antioxidant and immunity-boosting power. It was once popular in America; elderberries were grown to make wine as well as herbal drinks. In the summer, you can buy flower or herb plants. It's something different in today's fast paced world.
For more info:
https://www.honeysuckleteahouse.com