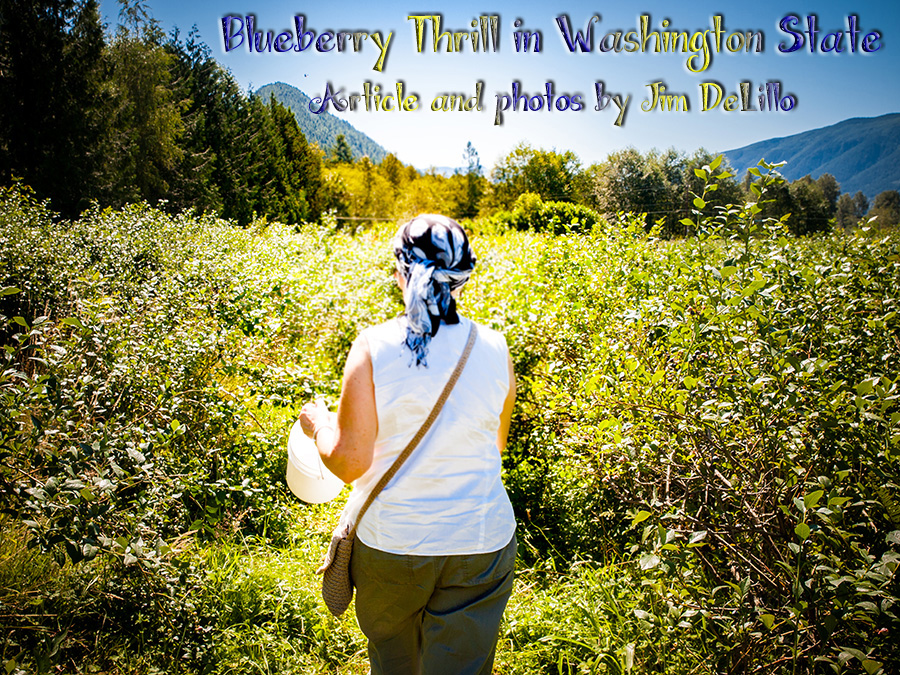 Picking a Winner

I reach in tentatively, cautiously. My outstretched finger gently touches the sphere. Then gently giving a little tug the blue tidbit comes free in my hand.
Picking Blueberries from the bush


I pop it into my mouth and bite down. It bursts against my teeth showering my tongue with sweetness. You can't get blueberries any fresher than this. The berry doesn't have time to give up its moisture to the hot summer air. Pop! Pow! I do it again.

I find myself ambling from row after row of trampled grass. Separated by rows of shoulder-high bushes. Each bush carrying a payload of blue clusters. They give up their fruit with a slight resistance when ripe, and hold tightly to those berries which are yet to mature.

Every few rows I notice a change. The bushes are a little taller, or a little squatter. The blueberries are smaller, or in tighter clusters. Wooden signs, hand-painted, solve the mystery – I have crossed the growing boundary of the particular berry type.



Hand-painted wooden signs direct the way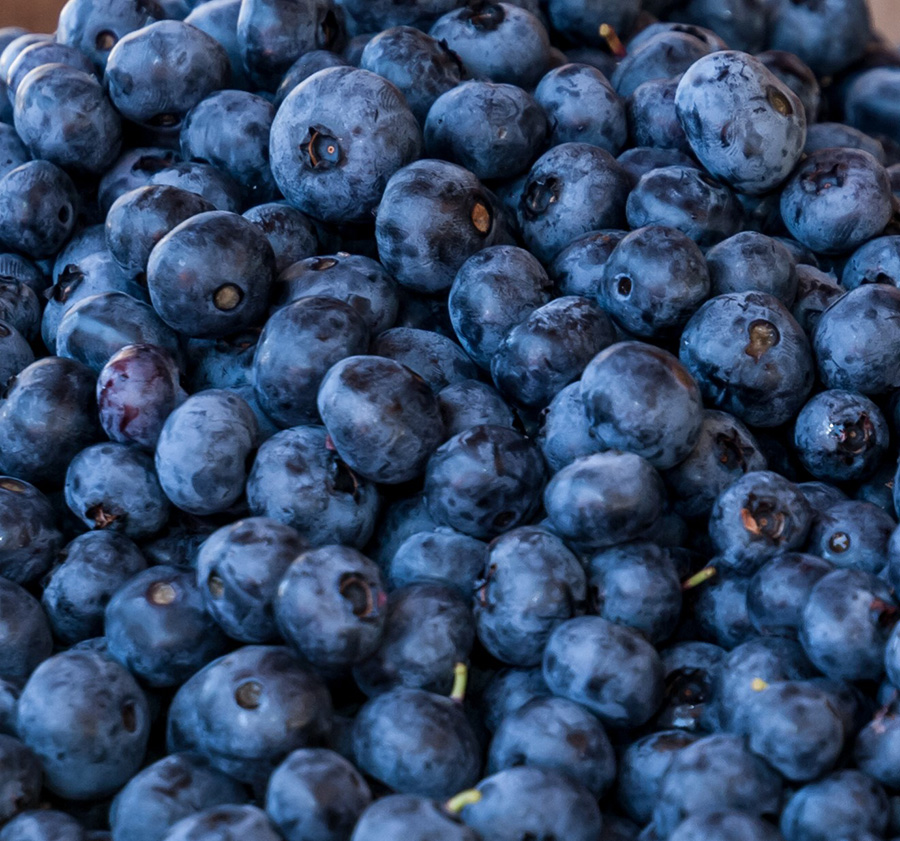 The freshest, ripe blueberries right from the field
Who knew? There are different types of blueberries. Each one has a distinct flavor note. I tasted six varieties.
Stanley- A very flavorful berry.
Dixi- The berries are firm and aromatic berry is liked for its high dessert quality.
Pemberton- The berries are large, dark blue, firm and slightly aromatic.
Jersey- The berries range from medium to large that are firm with a medium blue color.
Blue Ray- Very large, light blue, firm and aromatic.
Blue Crop-The berries are large, very light blue, firm and slightly aromatic.

On this organic/sustainable family run farm of 42 acres, in the shadow of 4167 ft. tall Mt. Si, about 30 miles from Seattle there is a blueberry hill. (I find myself humming the tune from the 1950's Fats Domino song). And yes indeed, I found my thrill.


Mount Si (pronounced sigh) is a mountain in the
U.S. state of Washington about 45 minutes from Seattle



The 4-mile (6.4 km) long Mount Si trail climbs a total of 3,500 feet (1,100 m) reach to the summit ridge. The summit of Mount Si can then be reached by an exposed scramble, class 3, up the north side of the summit block which is known as the "Haystack."


I grab my 5-gallon bucket and develop purpose as I pick more and more of the little blue orbs. The air is hot, but breezy. Every so often some bees buzz by, but they are not bothersome. The occasional waft of gnats hover above me for an instant and then are gone. My mind wanders and is at peace in this meditative task. Soon, my bucket is full.



Picking blueberries at ByBee Farms in North Bend, Washington

I return to the "checkout counter", where my plunder is weighed, sans the ones in my belly. Certainly better than a trip to the grocery store for weeks-old produce. This fruit is fresher, cheaper, and much more fun to buy this way.
Checkout counter, where the blueberries are weighed is a little different than the grocery store
A worker empties a bucket of blueberries for weighing






ByBee Farms Website
http://www.bybeenimsfarms.com/index2.html

Benefits of Blueberries

Blueberries are high in anti-oxidants and have been labeled a super-food by some. In fact, a recent article in ScienceDaily.com states that Blueberries May Help Reduce Belly Fat, Diabetes Risk.

A US National Library of Medicine - National Institutes of Health study indicates that wild blueberry juice supplementation for 12 weeks improved memory function in older adults with early memory decline. Also observed are trends suggesting diminished depressive symptoms and reduced fasting glucose levels.

A Medical News Today webpage cites 9 health benefits that blueberries my potentially provide:




If You Go
Farm opens around mid-late July each year but each year is different depending on certain weather conditions.

Getting There
To get to the farm take North Bend exit 31 from eastbound Interstate 90. At the bottom of the off-ramp turn left. Stay on this street until the fourth stoplight. Turn right at the fourth stoplight onto North Bend Way. Go two blocks on North Bend Way then turn left onto Ballarat Ave. Stay on Ballarat Ave. as you head out of town. Then turn right on SE 92nd St., then turn left on the first paved road (432nd Ave. SE). Or during blueberry season you can follow the u-pick blueberry signs to the farm. We are approximately 2 miles from North Bend.

From Carnation/Fall City on ST route 202, head towards Snoqualmie Falls and look for the Bybee Farms sign at the beginning of Mill Pond Rd before crossing the Snoqualmie River. Follow the remaining signs out to our farm.


About BYBEE Farms
42930 SE 92nd Street
North Bend, WA 98045
Phone # - 425-888-5745
E-mail - sbybee4@comcast.net
Hours: 9am to 8pm 7 days a week ~ We accept cash or checks only. NO credit cards
**NO DOGS allowed in blueberry fields**

The Farm's History
The farm has been in the family since 1946. It was originally 80 acres and we now have approximately 42 acres remaining. The current family owners are Steve & Jayne Bybee. We bought the farm from our father in 1980 and 3 years later planted 7 more acres of new blueberry plants.
American Roads and Global Highways has so many great articles you may
want to search it for you favorite places or new exciting destinations.