Festival Time in Indiana

by Kathy Barnett
It's always festival season in Indiana. Festivals are a time of celebration, marked by a special observance or program of events which have a specified focus pertaining to the area of origin. They are usually held annually and locals start preparing for the next one as soon as the current event is over. You can find something on the calendar to attend any week of the summer. There are actually so many events and festivals that happen every year throughout Indiana, it be impossible to include them all in one article. So here are a few of my favorites:

Three Rivers Festival
July 7-15/FORT WAYNE - It's the city's favorite summer party since 1969 and all the great and loved events are back for this year's festival. For additional information, please visit the Three Rivers Festival website. Three Rivers Festival draws nearly half a million visitors each summer that come together to enjoy the fun, savor the food, and catch up with old friends, all while making new friends and creating great memories! As a not-for-profit entity, Three Rivers Festival generates its revenue from sponsorship, vendor participation fees, ticket sales, gate admission at the Festival Plaza, souvenir sales, and refreshment sales. The Festival strives to keep events free or at a minimal admission fee to keep the festival accessible to the community! Three Rivers Festival offers everything from food to fun. Brings your family and friends and enjoy Food Alley, Art in the Park, the Bed Race, the Three Rivers Festival Parade, the Raft Race, Children's Fest, and so much more! Join in the fun with more than 80 official and affiliate Three Rivers Festival events.to choose from.

Indy Criterium Festival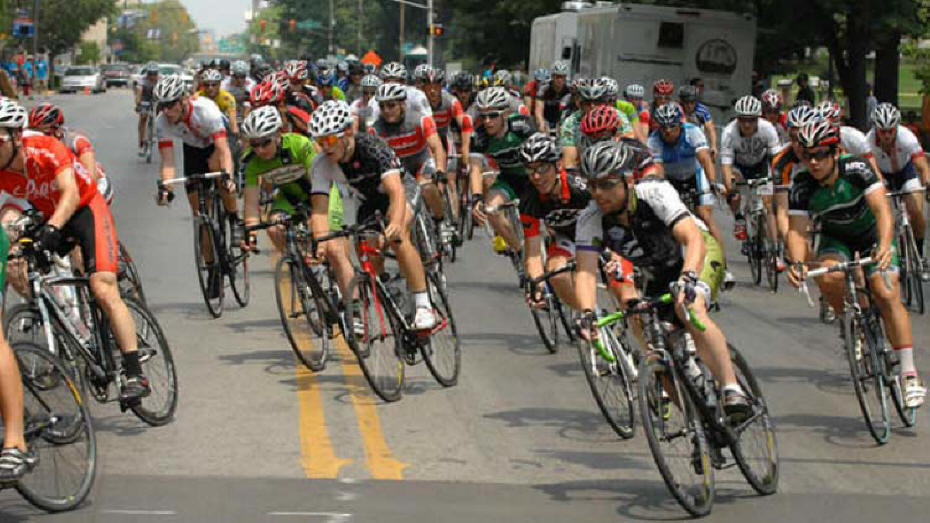 July 8/INDIANAPOLIS - Be a part of the fun and excitement of Indiana's largest criterium race. The Indy Crit draws over 500 bicycle racers from across the Midwest! In addition to the racing, the accompanying festival has plenty of fun for everyone: food trucks, beer garden, a picnic, yoga in the park, vendors, live bands, BMX stunt shows, family "explore Indy" rides, kids races and activities, Handlebar Indy Pedal Pub tour/race, and more! It's never too early for kids to learn fun & safety on the bike. Bring your kids out to have fun and learn about bike safety in the PNC Kids Zone. Volunteers will be on hand to assist with all of the fun activities we have in store for your kids! And don't forget to stay for the PNC Kids Races for kids age 3-8 at 2 PM! They will also have Juniors races for 9-18 year olds.

Have a great time fpr a great cause with a 2-hour tour on Indy's hottest 16-passenger bicycle, the HandleBar Indy Pub at the Indy Crit! All proceeds from the tour will benefit Freewheelin' Community Bikes. So what is the The HandleBar Pub? you ask. It is a pedal-powered, 4-wheeled bicycle that can hold 16 adult passengers (ages 21 and over only) and one designated driver provided by HandleBar. Patrons will pedal their way around city streets of Indianapolis, stopping at areas of interest along the way. The tour will include a "race" between the two Handlebar bikes at the Indy Crit at 4:00 PM. The race will be one lap block including the iconic Monument Circle!
For more information and complete schedule of events, visit www.indycrit.org.

Circus City Festival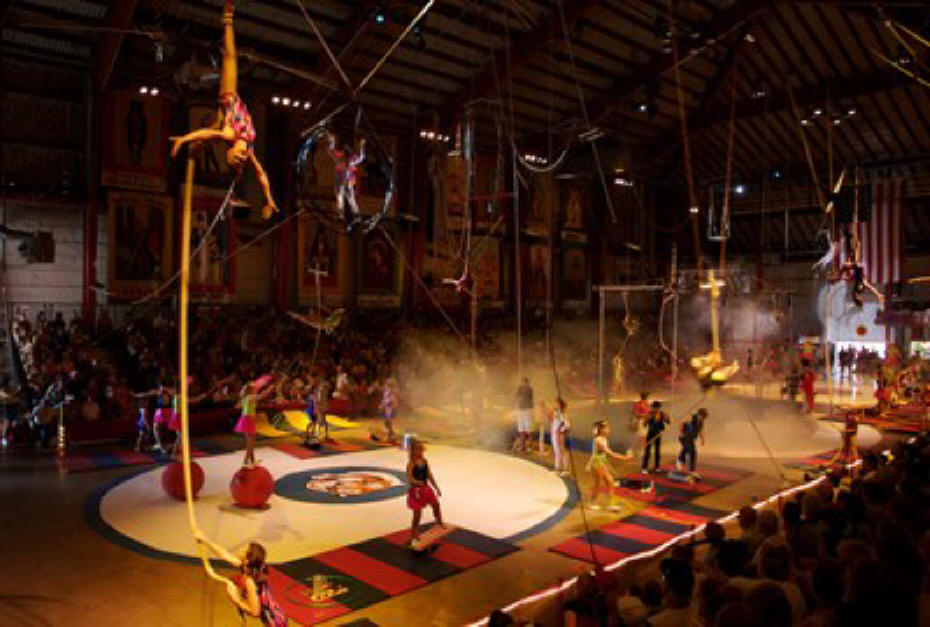 July 14-22/PERU - Attention ladies and gentlemen, children of all ages! Join the celebration of Peru's Circus Heritage for a week filled with fun and excitement! For nine days in July, the section of downtown Peru converts to an amusement park filled with rides, games, food, and entertainment for all. Each Circus season begins with a Circus Round-up event. All persons interested in being involved in the Peru Amateur Circus, as performers or volunteers, are encourage to attend. The Peru Amateur Circus program encompasses over 200 performers and 400 volunteers annually. Take in a fun filled circus performance, a great meal, local entertainment, arts & crafts, games, rides, and more! Experience the beautifully costumed young performers who are so skilled that circus fans find it hard to believe they are amateurs. During the Circus City Festival the city of Peru is transformed into what can only be described as a massive amusement park. Don't miss this festival, especially if you have children – or if you just enjoy amusement parks. Did you know this is actually an event where one of the largest parades in the state of Indiana takes place? For more information, visit online at www.peruamateurcircus.com.

Pierogi Festival
July 28-30 /WHITING -The Pierogi Fest takes place in Whiting every year in the latter part of July. It's a dream event for anyone who enjoys Pierogis. From the Polka Parade to Mr. Pierogi's Songfest, you won't want to miss anything during this festival. If this Eastern European treat is something you enjoy eating, you are going to have a blast at an event with other people who enjoy the treat as much as you do. On the final day, participate in the Pierogi Eating Contest or Pierogi Toss. Presented annually by the Whiting-Robertsdale Chamber of Commerce, the event draws almost 300,000 visitors each year. It welcomes all to celebrate the town's heritage while poking a little fun with each other at the same time. Where else can you see grown women dressed up like our grandmothers (buscias, as we say) in housecoats and babushkas? Or the lawnmower brigade strutting through town with sandals and socks on like our dads did? You'll also see life-size polish pastries and goodies walking and talking waiting to take a picture with you.

Madison Ribberfest BBQ & Blues
Aug. 18-19 / Nine great blues performers rock the stage non-stop at this two-day event. Sixty professional barbeque teams from around the country compete in the Indiana State Championship Barbeque Cook-Off for cash/prizes and a chance to represent Indiana at the Kansas City Barbeque Society's world championship. On Friday night, there's a Backyard Blast cooking competition for amateurs and a Kid's Q for the youngsters on Saturday. Anyone who loves to fire up their barbecue grill is welcome to compete in this friendly neighborhood cook-off. Riverboat cruises on the Queen City paddle wheeler, a 5K RibberRun/Ride, the Pig Toss Corn Hole Tournament and the "Piglet Pen" children's play area, round out the offerings for a great family weekend. Presale wristband tickets are available online and by phone for $30 for both days. At http://visitmadison.org/shop/event-tickets/

Bean Blossom Blues Fest
Aug. 24-26 / It is almost time for the 19th annual BEAN held at the Bill Monroe Music Park and Campground near Bean Blossom, IN.! Tickets are available via their website at http://www.beanblossomblues.com or you can purchase them at the gate. The party begins on Thursday night with a four-hour open jam hosted by the 145's. Bring your instruments and join fun at the Pavilion Bar Stage. Free festival shuttles will begin running on Thursday so you won't miss a minute of the BEAN. Check-in at your hotel, board the shuttle and head over to the fest for a great night of party and reuniting with the BEAN family. Beer, food and live entertainment will be happening beginning at 7 pm.

On Friday afternoon various music-related seminars and showcases will be presented along with live music and Matthew Skoller taking the stage at 10 p.m. Another open jam is scheduled Saturday plus a harmonica seminar, competition and other live music performances ending with Eric Lindell at 9:30 p.m.
The first "Bean" was held in 1999 by the owner of Bushman Music Works as a party for his harmonica customers. He invited some of them to perform, originally intended to be an intimate gathering for harmonica musicians. It was a "get together" to jam with friends. As word spread and popularity grew, the festival evolved to more than 120 musicians performing. This event has earned the title of "America's Favorite Blues Festival,"

Auburn Cord Duesenberg Festival
Aug. 27-Sept. 4/AUBURN - On Labor Day weekend, there's what's known as the greatest classic car show and festival in the world. Come celebrate the automobile legacy of the Auburn Automobile Company. Auburn Indiana is where the automobile and art converge and events for the entire family await! Every year this festival features more than 300 classic cars for you to feast your eyes on. If you have any kind of interest in automobiles, this is an event you're not going to want to miss out on. Tourists from around the world meca to Auburn Indiana annually to experience The Parade of Classics, the Hoosier Tour, the Auburn Auctions at both World-wide Auctioneers and Auctions America and more. The events of the weekend actually start the weekend prior to Labor Day and run for the full week concluding on Labor Day every year. For more information, visit www.acdfestival.org.

Jasper Strassenfest
Aug. 3-6/JASPER – Celebrating Tradition! Building our Future is the theme chosen for the 39th annual event. As the name implies, the Jasper Strassenfest is a German event that takes place in the earlier portion of August every single year. There is German food, live music and entertainment, rides, games, and beer every year. You can also enjoy a car and garden show while you're there. The kids can get their faces painted or have Caricaturist Karen Kovich draw a picture FREE at the courthouse entrance from 6-9 p.m. (1-3 Sat.) Also watch the Balloon Guys create numerous shapes and sizes to give away.

SausageFest
This unique summer festival features gourmet foods, craft beer, and a variety of music with a focus on local vendors and talent. The tradition continues this year with ice cold beer from Sun King Brewing Co. and delicious sausages from L.E. Kincaid and Sons meat market. Over-21 guests can enjoy the wine garden and the 2017 raffle will be a 50/50 with plenty of chances to win the big pot of money! Activities for younger guests include inflatables, games, cake walk, face painting, and more.

Yes, festivals date as far back as Bible days when Pentecost was celebration. The festival is first spoken of in Exodus as "the feast of harvest" and again as "the day of the first fruits." From the sixteenth of the month of Nisan (the second day of the Passover), seven complete weeks, 49 days, were to be reckoned, and this feast was held on the fiftieth day. Besides the sacrifices prescribed for the occasion, every one was to bring to the Lord his "tribute of a free-will offering" The purpose of this feast was to commemorate the completion of the grain harvest. Its distinguishing feature was the offering of "two leavened loaves" made from the new corn of the completed harvest, which, with two lambs, were waved before the Lord as a thank offering. The day of Pentecost is noted in the Christian Church as the day on which the Spirit descended upon the apostles, and on which, under Peter's preaching, so many thousands were converted in Jerusalem.

Whatever is needed to statisfy your celebrative spirit, there is sure to be a festival in Indiana to supply much fun, food, and entertainment. So, see you at the Festival!
Public Disclosure-- Please Read
I recently learned of a FTC law requiring web sites to let their readers know if any of the stories are "sponsored" or compensated. American Roads and Global Highways' feature writers are professional travel writers. As such we are frequently invited on press trips, also called fam trips. Most of the articles here are results of these trips. On these trips most of our lodging, dining, admissions fees and often plane fare are covered by the city or firm hosting the trip. It is an opportunity to visit places we might not otherwise be able to visit and bring you a great story. However, no one tells us what to write about those places. All opinions are 100% those of the author of that feature column.
Connect with us on:
American Roads and
Global Highways has so many great articles you
may want to search it for your favorite places
or new exciting destinations.