But did you know that the Fox Cities of Appleton, Menasha and Neenah in eastern Wisconsin are the favorite destinations for a Midwest Girlfriends Getaway? Why? Because they offer what gal pals love.
Top 10 Reasons "Foxes" Get Away to the Fox Cities
By Eleanor Hendricks McDaniel
<![if !supportLists]> 1. <![endif]> Shopping. Fox River Mall (foxrivermall.com) is Wisconsin's second largest mall with more than 180 retailers, restaurants and event and entertainment venues. Popular shops, such as Ann Taylor, White House Black Market, Abercrombie and Finch, Victoria's Secret and Helzberg's Diamonds, join other designer stores and "Indie" shops.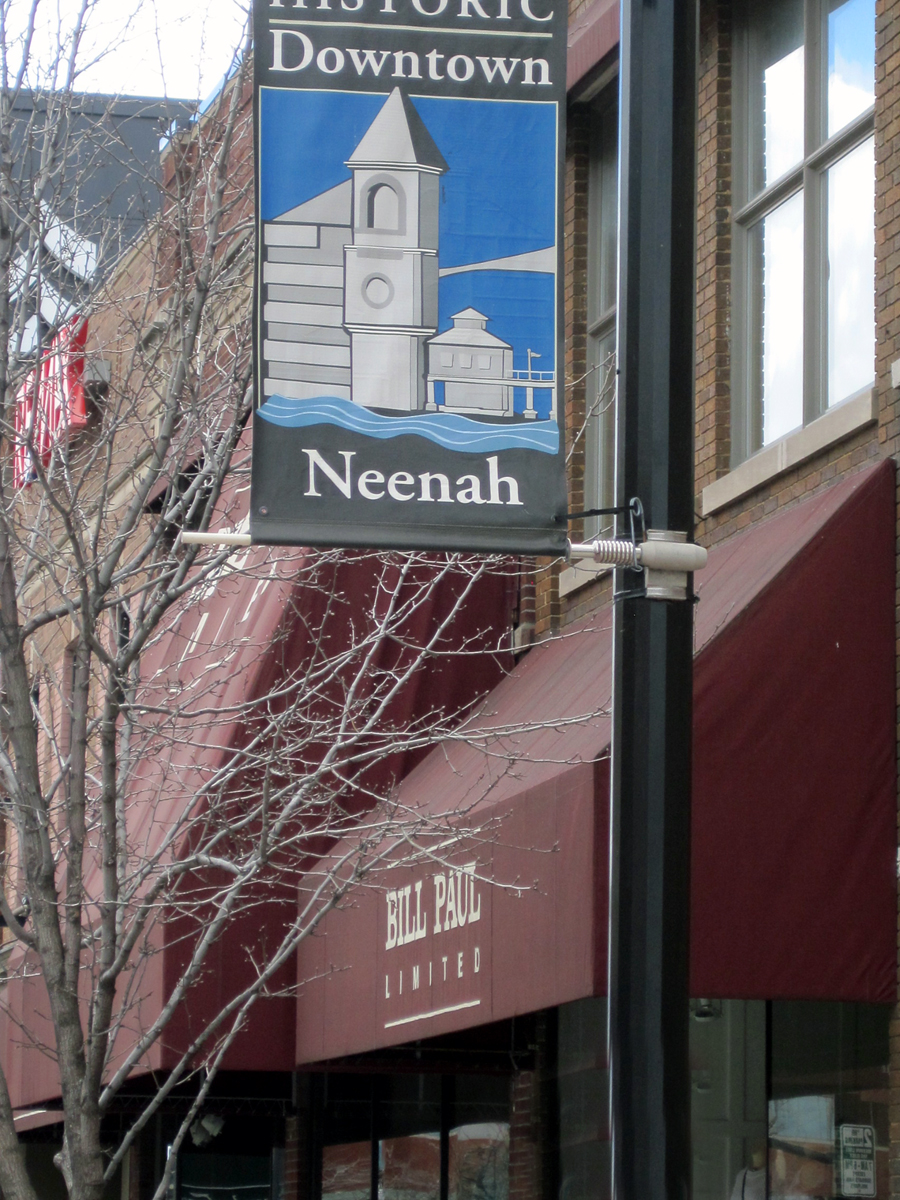 Shop Downtown Neehnah.
<![if !supportLists]> 2. <![endif]> Wine. Two Irish brothers established Kerrigan Brothers Winery (kerriganbrothers.com) in 2000 and are now producing 1,000 gallons a month. Tilt a glass of apple cranberry or other fruit wines, or their grape wine, like Niagara or Catava in the tasting room. Meet their nephew, winemaker Troy Landwehr, who attended the Waukegan School of Art and Design. As a successful sculptor, he chooses to carve Wisconsin cheddar cheese!
Kerrigan Brothers wines.
<![if !supportLists]> 3. <![endif]> Chocolate. Purchase handmade chocolates from Wilmar Chocolates (wilmarchocolates.com). This iconic corner store began in 1956, but has been under the ownership of Liz Garvey since 1984. She insists on using the fresh ingredients of cream, butter, honey and fruit bought from local purveyors that she mixes with rich American and imported chocolate. But the most fun is when you customize your own candy bar. Choose from a slew of mind-bending goodies to add to the chocolate base: toffee, sea salt, coffee, potato chips, Door County dried cherries, cayenne pepper, cashews and more.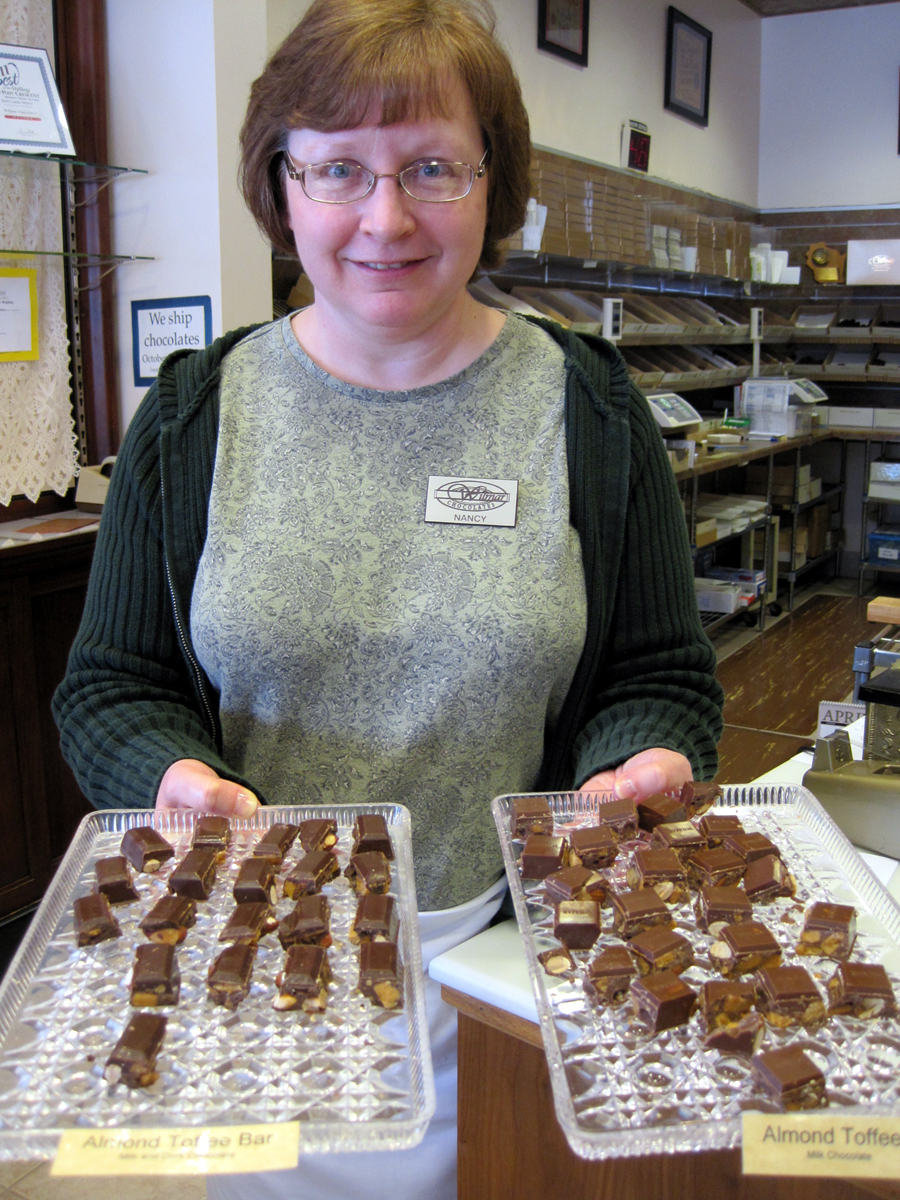 Chocolatier Nancy Ebblis offers free samples at Wilmar Chocolate store.
<![if !supportLists]> 4. <![endif]> Cheese. You can't visit Wisconsin without noshing cheese. Simon's Specialty Cheese (simonscheese.com) produces a copious variety of cheeses. Sample from a spread that may include seven-year Super Sharp Cheddar, Butterkase, and Tomato Basil Monterey Jack. But, ladies, do not leave until you try (and probably buy) their Chocolate Cheese with Nuts!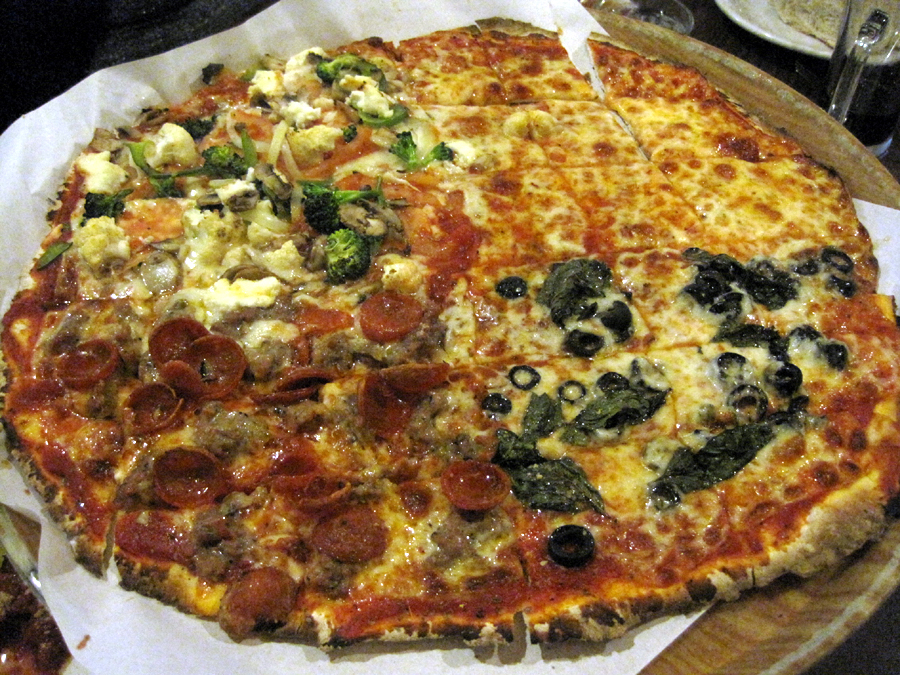 Frank's Pizza Palace first brought pizza to Appleton.

<![if !supportLists]> 5. <![endif]> Nature. Breathe the fresh air at Gordon Bubolz Nature Preserve (bubolzpreserve), a non-profit wildlife preserve and nature education facility. Trek the 775-acre property and discover tapped maple trees. Taste the clear sap straight from the bucket. Stop in the sugar shack to follow the progress of syrup making. Your reward comes back at the center when you get to consume the finished organic product served over vanilla ice cream.
Tapping the maple trees at
Gordon Bubolz Nature Preserve.


Pure maple syrup over vanilla ice cream.

<![if !supportLists]> 6. <![endif]> Fashion. Downtown Neenah celebrates the fairer sex in April during the Ultimate Ladies Day. Join the girls at the Holiday Inn for the annual Champagne Breakfast and Fashion Show (Neenah.org/events/ultimate-ladies-day). Afterwards stroll Wisconsin Avenue where you'll find delightful "Indie" boutiques. Check out Bill Paul Ltd. for men and women's elegant apparel, one-of-a-kind hand-crafted items at Fine Fox Artisan Collective, Lucy's Closet Pet Boutique for your furry companions and Vintique for funky fashions and home decor.
<![if !supportLists]> 7. <![endif]> Crafts. Indulge your creative inner-self at Fire Arts Studio and Gallery (thefireartstudio.com). Craft experts will guide your hands through jewelry-making, glass fusing, mosaics and ceramics. Then you get to take away your masterpiece.
(Author's fused glass pendant is the one in the header.)
<![if !supportLists]> 8. <![endif]> Beauty. Let the experienced staff at the unisex salon of Shear Chaos (shearchaos.net) pamper you. They provide a litany of special services for women (and men) that take in hair, makeup, waxing and more for individuals and bridal parties. For sheer luxury, enjoy their paraffin hand dip.
<![if !supportLists]> 9. <![endif]> Culture. Visit the Berstrom-Mahler Museum of Glass (bergstrom-mahlermuseum.com) that features one of the world's largest collection of glass paperweights. It was established by Mrs. Evangeline Bergstrom who acquired her first one at age ten. She was hooked. The collection includes more than 3,000 paperweights that span the decades from the time of the 19th century French glass masters to today's contemporary artists.
<![if !supportLists]> 10. <![endif]> Bright Lights. Take in a Broadway production at the Fox Cities Performing Arts Center (foxcitiespac.com) where every seat is a good seat in this 2,100 seat theater. Even the back row is no farther than 108 feet from the stage. The schedule for 2015 includes Jersey Boys, Annie, Dirty Dancing and Mamma Mia! Experience Broadway shows at a doable ticket cost in Appleton.
If You Go
Air: Fly into Green Bay or Appleton.
Lodging: The three small cities follow the Fox River and are close together. Choose one hotel as your base, and drive wherever the action is.
Best Western Premier Bridgewood (bridgewoodresorthotel.com), Neenah.
Holiday Inn Neenah (hineenah.com), Neenah.
Hampton Inn Appleton (hamptoninn.hilton.com), Appleton.
Restaurants:
Frank's Pizza Palace (frankspizzapalace.com). Appleton's first pizza restaurant.
Vince Lombardi's Steakhouse (vincelombardisteakhouse.com), Appleton. An homage to the legendary football coach.
Like us on Facebook

Send us an email to
let us know what
you like (or don't like) about American Roads.

Pin us