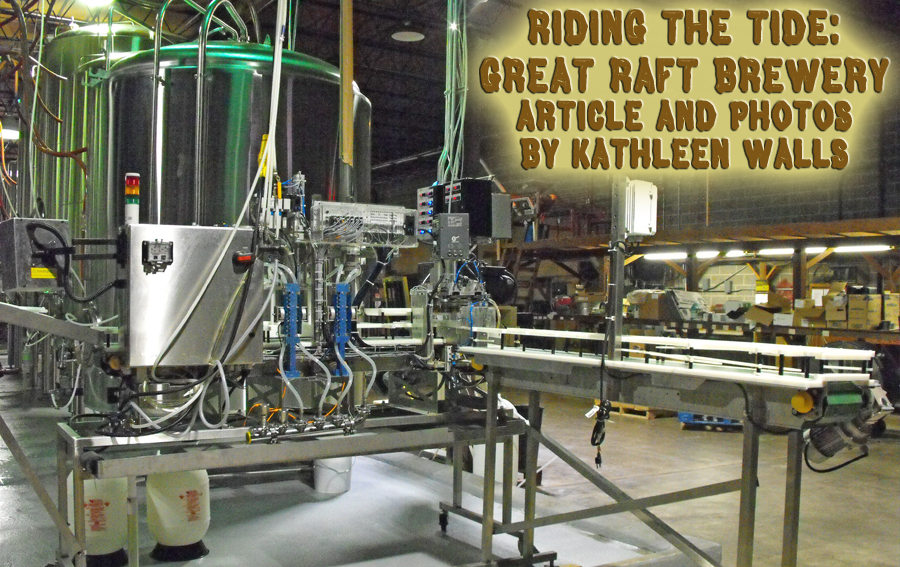 There is nothing like a "Produced in the USA" tag on a food product to remind us of our country's agricultural roots. Since pre-colonial days, beer has been part of the American culture. Native Americans brewed a type of beer from corn, birch sap and water. But beer as we know it today began with the brewing traditions brought from England and the Netherlands in Colonial days. Ale was the traditional brews found in early pubs. Then in the 19th century, German immigrants brought with them a culture of creating lagers.
Prohibition ground small fledgling breweries to a halt as well as the big boys. After the repeal of the Volstead Act, most brewers that reopened were the giant conglomerates. It wasn't until the 1970 that the craft beer movement really took off. Today, with everyone more conscious of what is in what they eat and drink, craft brewing is coming into its own. I found a great craft brewer in Shreveport, Louisiana on a recent press trip.
Andrew explains what makes a great craft beer
Great Raft Brewers opened in October 2013 as the first brewery in Shreveport since prohibition. It's been cutting a huge swath across the state ever since. Andrew Nations, co-founder, led our tour. Andrew and his wife and co-founder, Lindsey, grew up in Shreveport. Both had a love of craft beer and began dabbling with it in DC where they were working. They decided to give up their technology careers and return to their roots in Shreveport and open a craft brewery.
Andrew explained the choice of a company name. "Great Raft is n reference to the great river raft in the 1830s that was basically a log jam that was over 100 miles long and so dense you could walk on it across the river from Shreveport to Bossier City. The Corp of Engineers hired a man named Henry Shreve to break it up and restore commercial shipping on the Red River."
Andrew walked us through the process in detail. Great Raft Brewery uses traditional ingredients and some of the German techniques. The processing only takes about 8 hours but the fermenting takes about a month.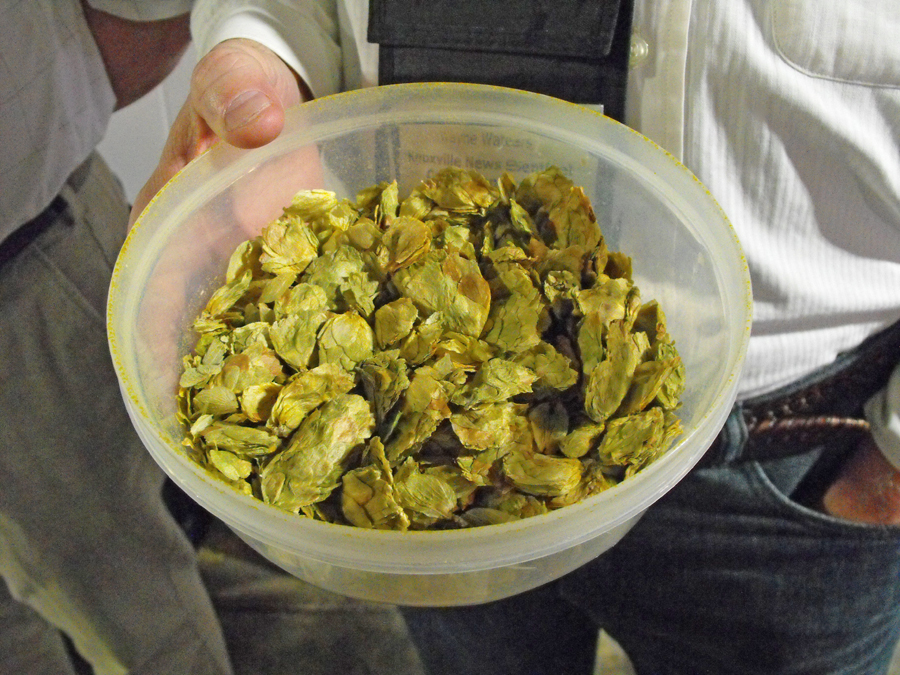 Always wondered what hops looked like before they get processed in beer
They are a small brewery and make batches of 20 barrels, which makes about 700 gallons. Beer starts with good water. Shreveport doesn't have the best so when they brew, they strip out all of minerals and add back only what they like to get control so a Great Raft Beer will always taste the same. He explained that hops are added to counteract the sweetness created by the marriage of sugar and yeast.
| | |
| --- | --- |
| | |
| Andrew shows us some malt | One of the finished products |
The grain left from the first processing is mostly given to a local farmer to feed his stock. A portion of the spent grain processed is also give to Drake catering who adds flour, honey and peanut butter and makes dog treats. Don't consider taking your dog to AA as there is no alcohol left in the grain. Great Raft then packages the treats and sells them in the tasting room. One hundred percent of the monry goes to local animal shelters. Great Raft co-founder and vice-president, Lindsay Nations, commented in a news release. "Great Raft has been trying to find a way to get the Doggie Beer Biscuit program off the ground for months and Drake Catering shares the same care for the local animal population that we do. This is a wonderful opportunity to make something beneficial from otherwise useless grains, and we hope the program will help the local Humane Society to do more of the wonderful work they already do saving and re-homing area dogs."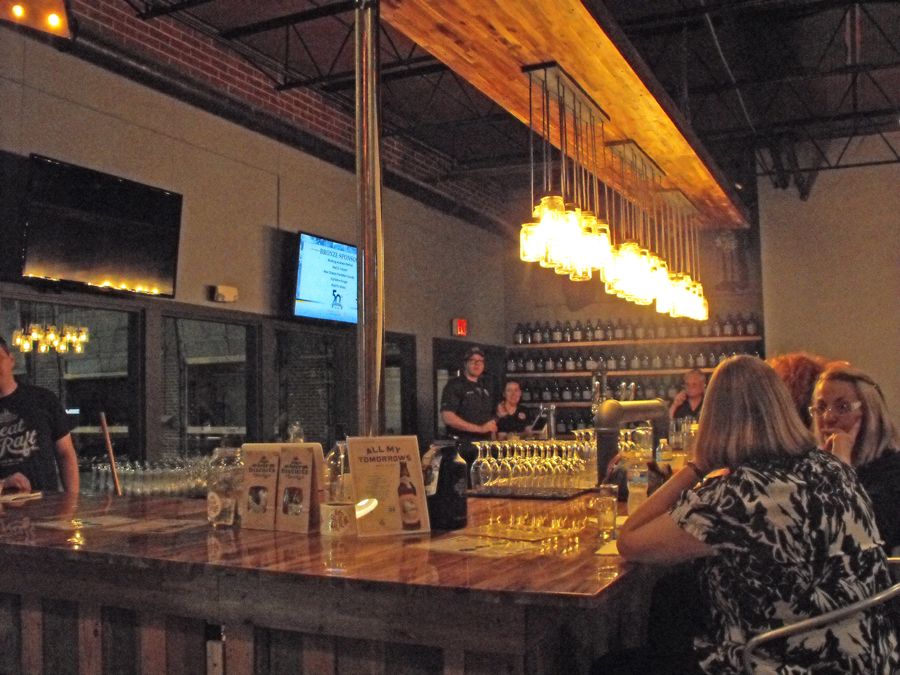 Bar in Great Raft's tasting room
In the short time they have been open, Great Raft Brewery had garnered a nice collections of honors. Food and Wine Magazine named their At Arms Length as one of 50 of the best lagers in America. Playboy Magazine concurred and named At Arms Length one of the ten best beers from the Deep South. Southern Living included them in the South's Best Breweries. And these are just a few. I heartly agree, and aside from the beer, Great Raft is a fun place just to visit. There are parties and events held that that are even more fun.
There was a great mucisian playing when we visited
The Tasting Room is open Thursday from 4-8 pm, and Friday and Saturday from 12-9 pm. Food trucks are always on site during our hours of operation. Free tours are available on Saturdays at 1, 2 and 3 pm and last approximately 20-30 minutes. You can sign up the day of at the brewery. Each tour is limited to 25 people and you must register in person so come early.
For more info:
http://www.greatraftbrewing.com/
American Roads and Global Highways has so many great articles you may
want to search it for you favorite places or new exciting destinations.